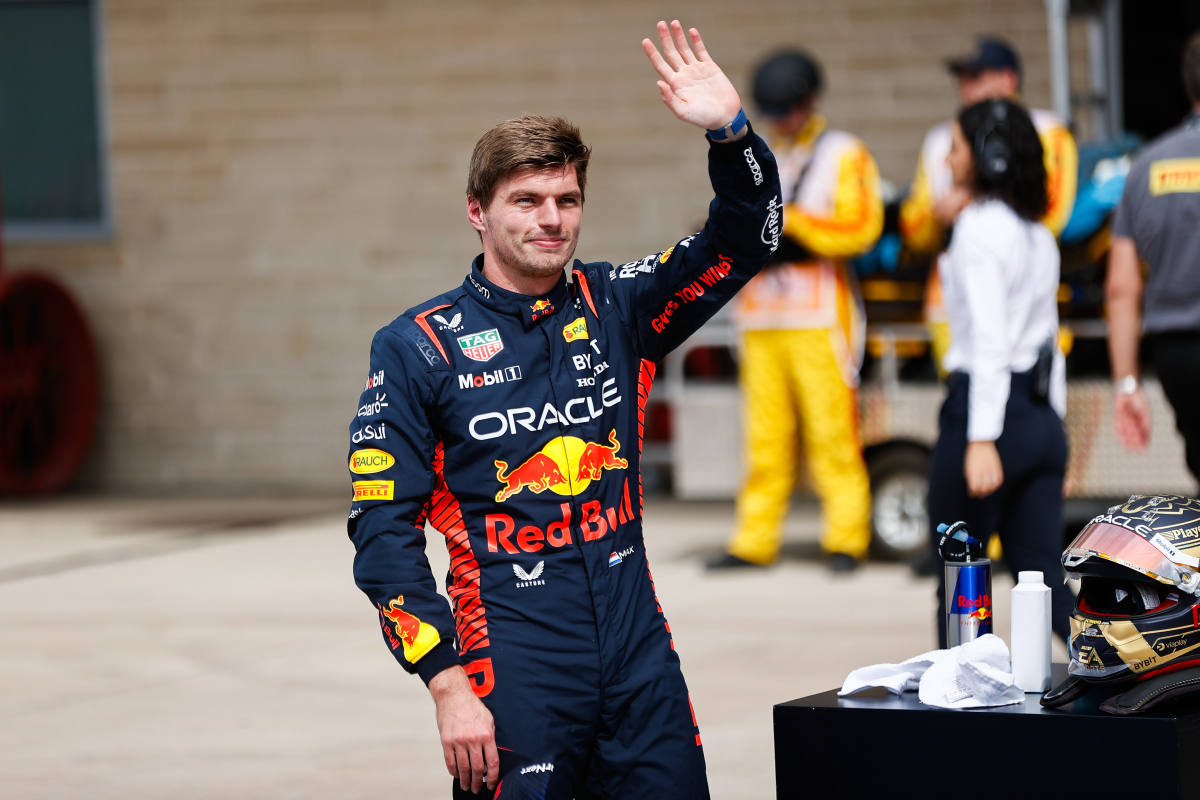 Verstappen keeps Hamilton at bay as Mercedes hit with US sprint penalty
Verstappen keeps Hamilton at bay as Mercedes hit with US sprint penalty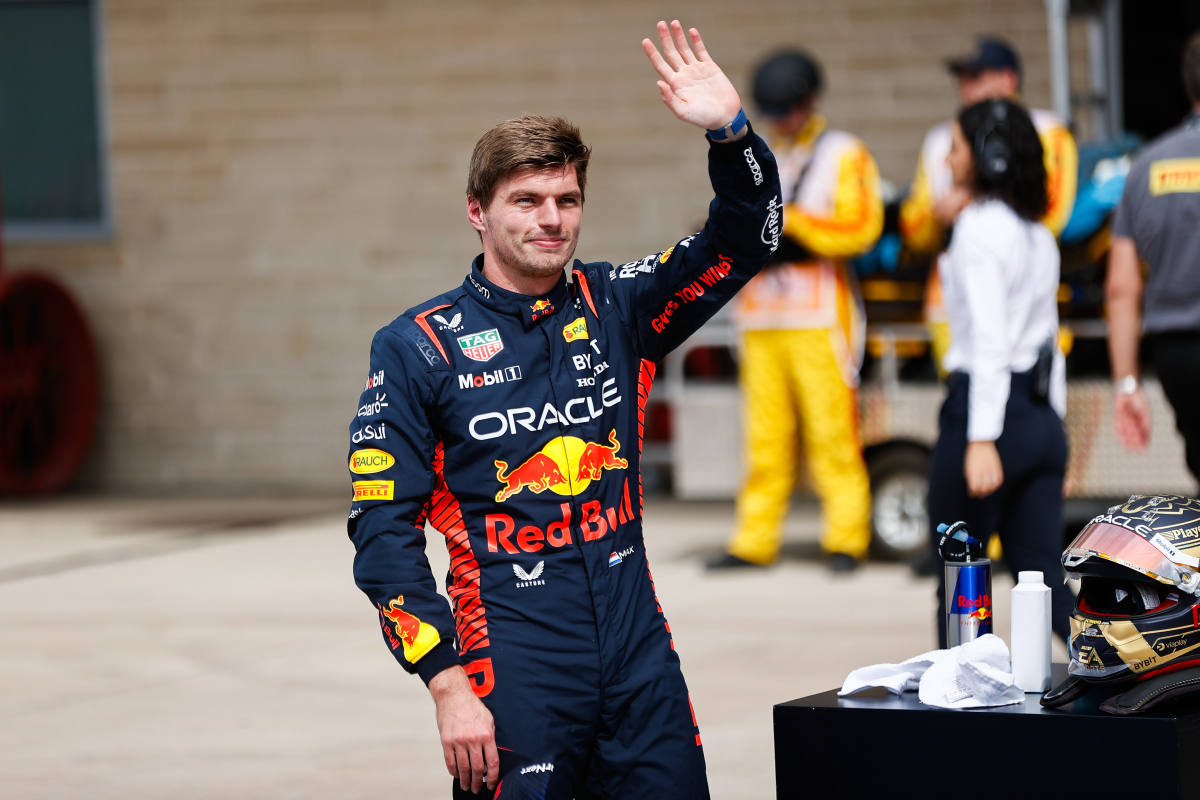 Max Verstappen became the first man to win three sprint races in a single season, storming to sprint victory at the United States Grand Prix.
Seven-time world champion Lewis Hamilton dropped back from Verstappen having provided a real challenge in the opening laps, but still managed to finish in second, ahead of Charles Leclerc who rounded off the podium.
Lando Norris, who will be starting tomorrow's race from second, showed great race pace to come home in fourth, ahead of Sergio Perez and Carlos Sainz.
It was a difficult day for George Russell, however, who received a penalty both in the sprint shootout and the sprint race, and only claims one point for his team having dropped to eighth behind Pierre Gasly.
Hamilton's fast start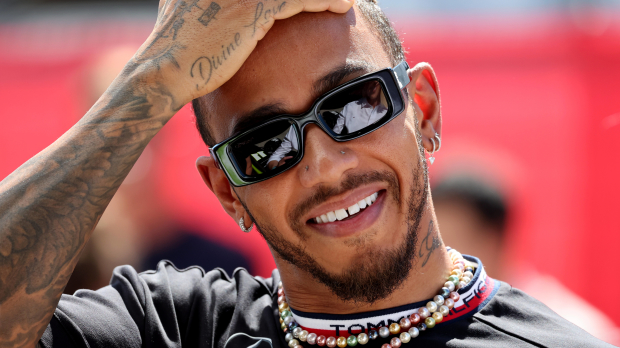 Having qualified third for both the sprint and Sunday's main race, Hamilton once again showed evidence of Mercedes' strong pace this weekend by overtaking Ferrari's Leclerc into turn two and keeping tabs on Verstappen in the early stages of the race.
The Dutchman struggled to get out of DRS range from Hamilton, providing flashbacks to the pair's monumental title battle of 2021.
It wasn't long, however, until Red Bull's superior pace started to show, and Verstappen was able to stretch his legs out in front.
Red Bull on the charge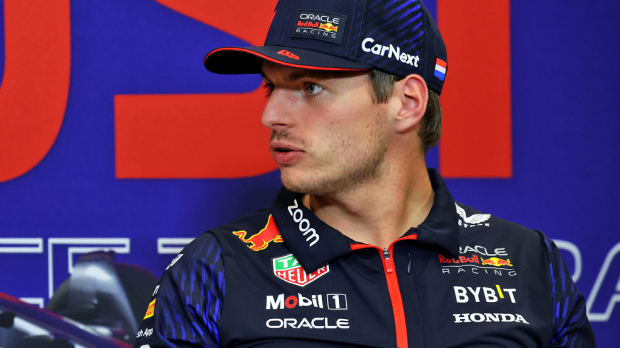 After fears of a repeat of Singapore (when Red Bull were beaten for the first time in 2023) following Friday qualifying when Verstappen and Sergio Perez could only qualify sixth and ninth respectively, Red Bull once again showed why they are the dominant force in Formula 1.
Verstappen's race pace was supreme, pulling away from Hamilton from lap seven onwards, whilst Perez managed to pick up positions to finish fifth having qualified for the sprint race in seventh.
They will hope to carry that on into the main race and challenge the likes of Leclerc, Norris and Hamilton for the victory.
Russell's miserable United States GP continues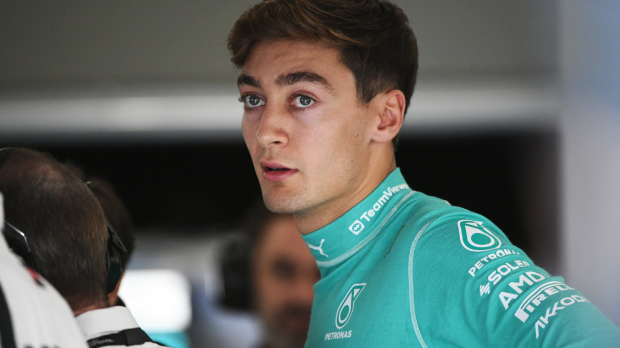 Hamilton's team-mate Russell, on the other hand, compounded his weekend of misery by receiving a second penalty of the weekend, this time for leaving the track and overtaking McLaren's Oscar Piastri.
In the end, Russell came home to take one point that will help Mercedes' battle against Ferrari by finishing eighth, but he will be disappointed considering the inspired performance of his world champion team-mate.
United States Grand Prix 2023 sprint results
The final classification from Austin is as follows:
1. Max Verstappen [Red Bull]
2. Lewis Hamilton [Mercedes] - +9.465s
3. Charles Leclerc [Ferrari] - +17.987s
4. Lando Norris [McLaren] - +18.863s
5. Sergio Perez [Red Bull] - +22.928s
6. Carlos Sainz [Ferrari] - +28.307s
7. Pierre Gasly [Alpine] - +32.403s
8. George Russell [Mercedes] - +34.250s (including 5-second penalty)
9. Alex Albon [Williams] - +34.567s
10. Oscar Piastri [McLaren] - +42.403s
11. Esteban Ocon [Alpine] - +44.986s
12. Daniel Ricciardo [AlphaTauri] - +45.509s
13. Fernando Alonso [Aston Martin] - +49.086s
14. Yuki Tsunoda [AlphaTauri] - +49.733s
15. Nico Hulkenberg [Haas] - +56.650s
16. Kevin Magnussen [Haas] - +1:04.401s
17. Zhou Guanyu [Alfa Romeo] - +1:07.972s
18. Valtteri Bottas [Alfa Romeo] - +1:17.122s
19. Logan Sargeant [Williams] - +1:11.449s
20. Lance Stroll [Aston Martin] - DNF
READ MORE: F1 United States Grand Prix weather forecast