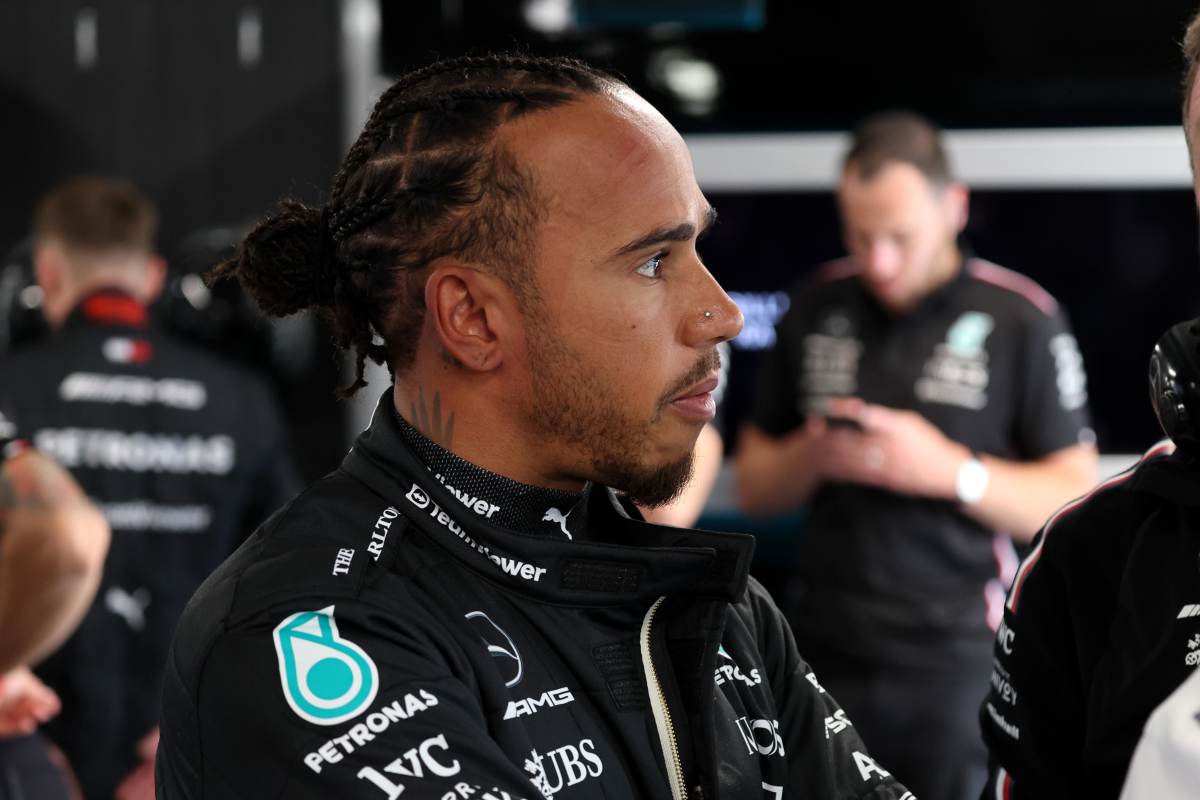 Hamilton title showdown in Abu Dhabi among F1 legend's GREATEST races
Hamilton title showdown in Abu Dhabi among F1 legend's GREATEST races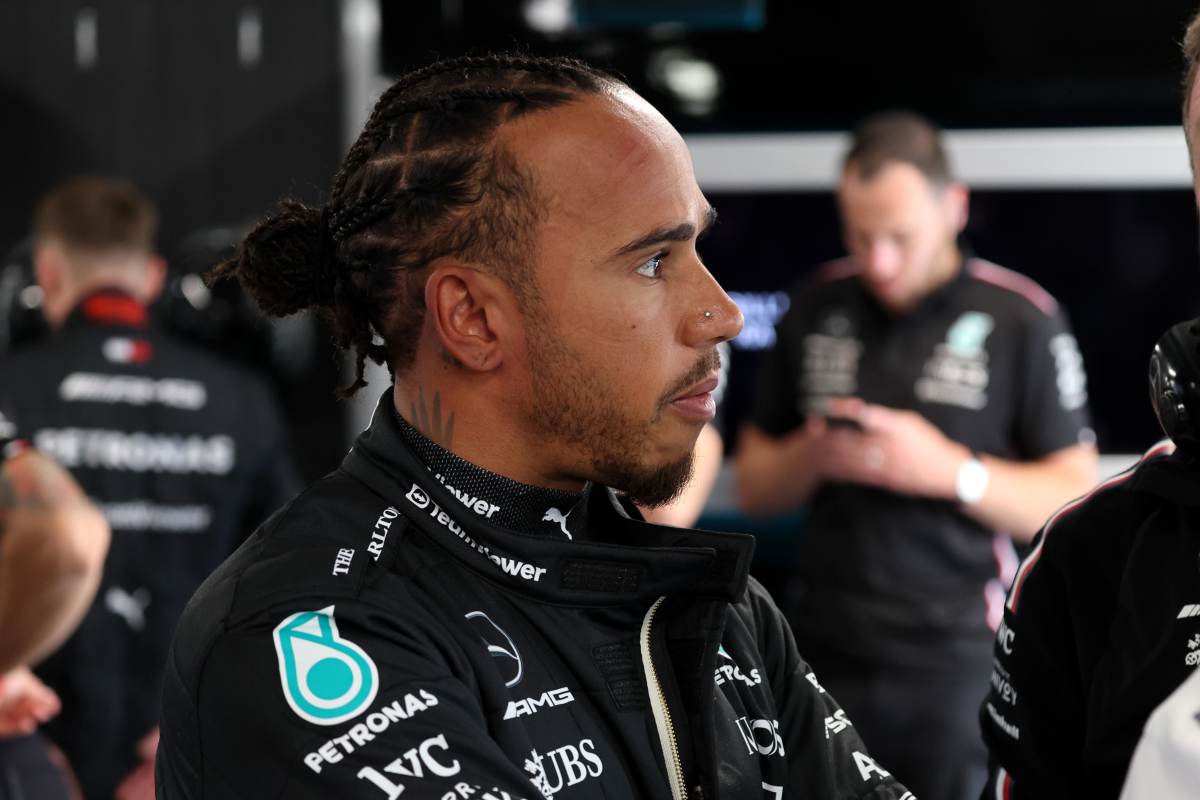 Murray Walker's Formula 1 commentary started before the world championship was even conceived when he stood behind a microphone for the 1949 British Grand Prix.
When it comes to choosing a selection of grands prix from down the years there were few better people who had a greater understanding of picking out the highlights and the seemingly impossible task of comparing eras.
Walker has seen it all from his early career as a commentator right up until near the end of his life when he still loved watching F1 nearly two decades on from his full time retirement as the British voice of the sport.
So from the gentleman racing days of Juan Manuel Fangio and Co right up until the hybrid era, Walker has a huge bank of races to work with when it comes to selecting his best races. Here 100 years on from his birthday GPFans looks back at his personal selection across the decades.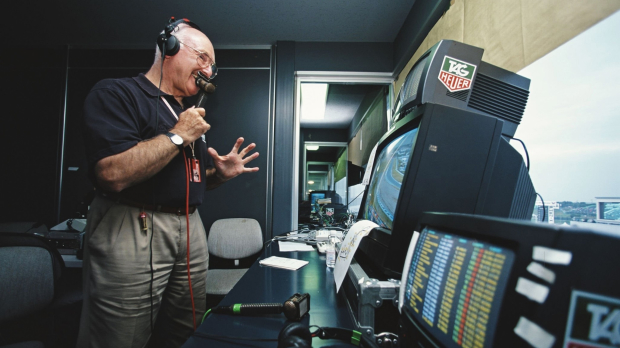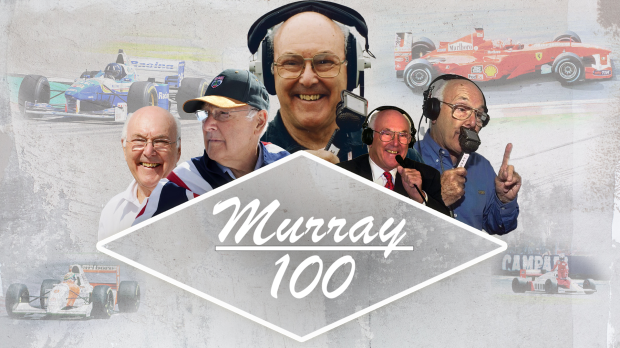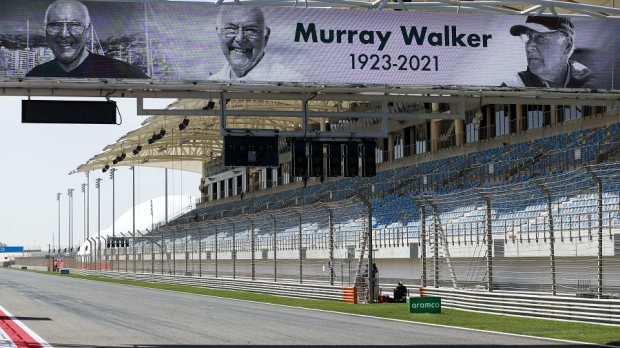 Murray Walker's greatest races
Most exciting race to commentate - 1992 Monaco GP
If you thought the Max Verstappen domination was slightly predictable, then Nigel Mansell's stranglehold on his sole championship year wasn't that far away from being just as commanding if not more so.
Mansell was overdue a championship and finally given a rocketship in the Williams FW14B, he was close to unstoppable. After the first five races, the British star had set a new record by winning them all – four of them Williams one-twos in front of Riccardo Patrese.
He was on his way to a win in Monaco too when a loose wheel nut forced him to pit with eight laps to go, before he emerged in second place behind Ayrton Senna.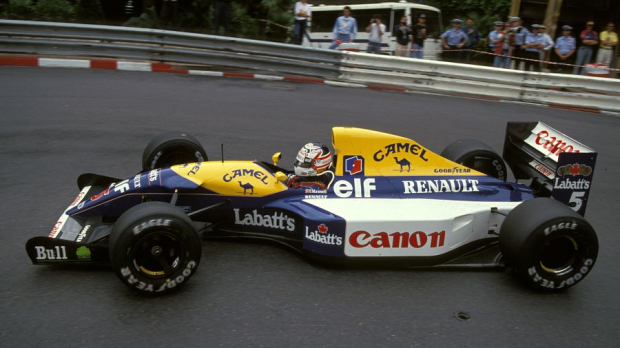 With a better car and fresh rubber he caught the Brazilian's McLaren at around two seconds per lap to underline his pace advantage but despite swarming all over his gearbox for the final three laps, he could not find a way past his old rival around the streets of Monte Carlo.
Walker states in his autobiography that "without a doubt" the last few laps alone made the race his most excitable in terms of being a commentator.
Most impressive drive - Michael Schumacher - 1996 Spanish GP
If you ever doubted just how good Michael Schumacher really was then just watch this race back. At this point in his career he was the reigning double world champion but had made the move to a struggling Ferrari team who for much of the early 1990s were relatively nowhere (stop sniggering at the back there).
The rebuild was underway but it was already clear title No 3 would have to wait until after 1996. Yet the world class driver would emerge at various points over the season and at the Circuit de Catalunya it was most evident.
A rather unexpected downpour hit the track on raceday, which by today's standards wouldn't have had a prayer of seeing the cars take to the grid, let alone making a routine GP start without the safety car.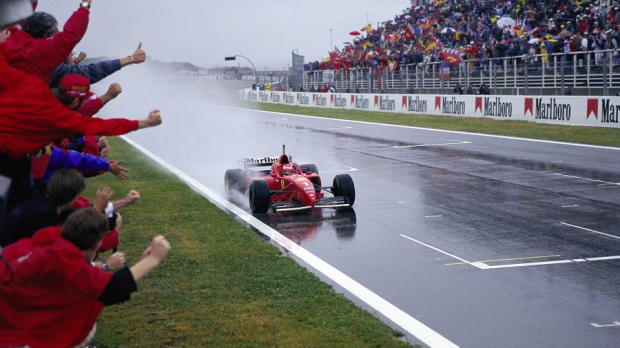 But as just about every driver tried to tip-toe around the track - Schumacher was in a league of his own. From third on the grid he galloped off into the distance and triumphed easily by 45 seconds in a race where only six cars finished (five of the retirements had spun off) and only Jean Alesi's Benetton and Jacques Villeneuve's Williams finished on the same lap.
It was Schumacher's first win for Ferrari and in Walker's words it was a day "where, in appalling conditions, he made the rest look like amateurs."
Most emotional - 1996 Japanese Grand Prix
Probably the least surprising of the races to appear on this list given Walker's close relationship with Damon Hill on the day the British driver famously secured his sole world championship at the final race of the season.
It's not a particularly exciting grand prix. Hill only needed one world championship point, and his only title rival Villeneuve had to win to have any chance of swiping away the crown in his rookie season. But Hill had been poor in two prior races where he could have clinched the title and it appeared the stress was getting to him.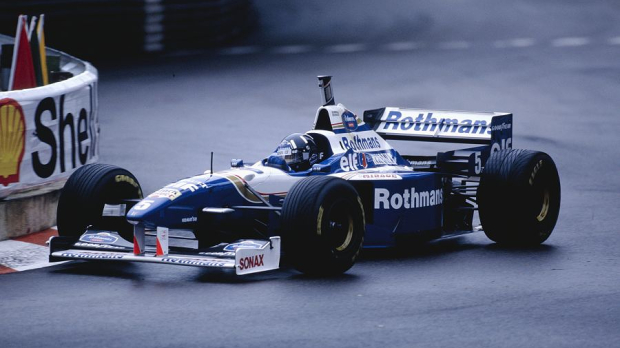 But after passing Villenueve off the line at the start and fending off Gerhard Berger's early charge, Hill never looked like losing. Once Villeneuve retired later on in the race, his title win was secure.
Walker confirms in his autobiography that it his most emotional race to commentate on, but you only need to hear his final lap commentary to understand that anyway. His stunning monologue as Hill powers around for one final time in a Williams to mark his championship victory is almost enough to bring a tear to your eye – or at the very least 'a lump in the throat.'
Favourite post-retirement race - Monaco GP 2009
Once the microphone was hung up, Walker could enjoy a race without the pressures of commentating and he has stated that at least one of the two greatest grands prix since he retired was the 2008 finale when Lewis Hamilton won the world title on the final corner at Interlagos.
But as far as his favourite goes, that honour falls to the lesser talked about Monaco Grand Prix in 2009. There is good reason for this too – plainly because it wasn't exactly the most thrilling of afternoons and if you compare it to the Brazilian Grand Prix of 2008 it's an insomnia cure.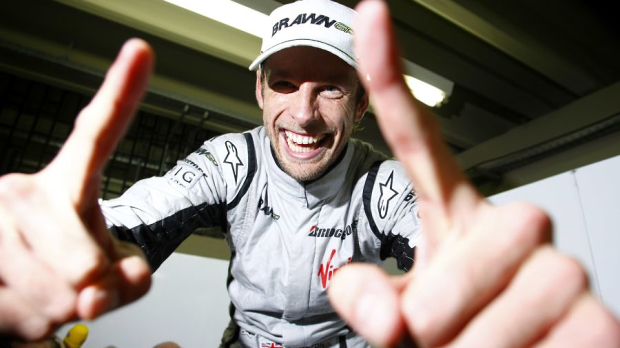 Yet, this was the day Jenson Button made the third best start to the season of any driver in the history of the sport (Mansell 1992, Schumacher 1994 if you are asking) as he memorably took his penultimate win for Brawn in this stunning title winning year.
Such was his excitement in the race win, he even failed to park in the correct spot at parc ferme, leading to him famously running down the start-finish straightto huge cheers as he made his way to the podium.
When asked by GPFans' Dan Ripley in a previous interview on his favourite post-retirement race, Walker hesitated before eventually plumping for his compatriot's famous win.
"Jenson Button winning in the Brawn at Monaco during 2009," he forcefully put forward. "Because Jenson Button is a lovely bloke, the nicest in F1 who had this fairy tale story of the Brawn team rising from the ashes of Honda and beating everybody. And for that to happen at Monaco, the creme-de-la-creme of races was quite incredible."
Greatest race of the hybrid era - 2016 Abu Dhabi GP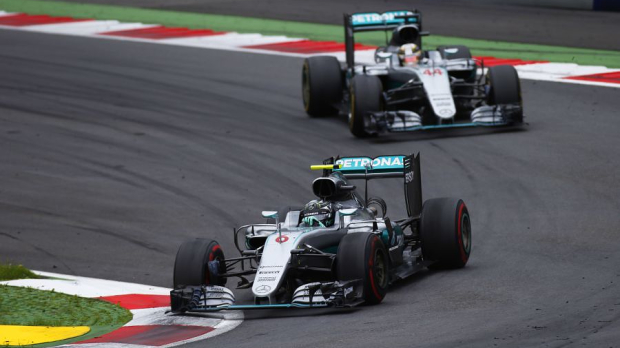 The hybrid era for all intents and purposes is the modern era of Formula 1 and over one winter it ended Red Bull's early 2010s domination as Mercedes swept in and mopped up just about everything from 2014 until the 2021 campaign.
Walker sadly passed away before that final season started, so he would have missed out on seeing one of the most epic of championship battles between Lewis Hamilton and Max Verstappen and many incredible races the year had to offer.
However, he did get to witness the incredibly heated rivalry at Mercedes between Hamilton and Nico Rosberg that ended during probably the best race we have seen at the Yas Marina circuit.
Rosberg only needed third place to win the championship if Hamilton won, and that meant the Brit needed a Plan B after he sped off with Rosberg happy to follow for a Mercedes one-two during the title finale. As the race drew to a close, Hamilton started to then hold up his team-mate to try and bring Ferrari's Sebastian Vettel and Red Bull's Max Verstappen into play to try and get them to pass Rosberg.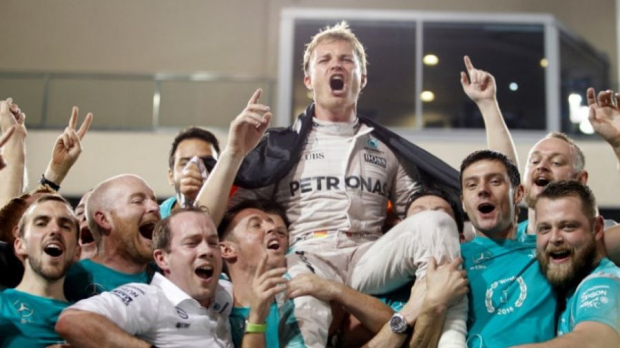 Despite angry radio calls from Mercedes ordering him to protect a one-two, Hamilton understandably relented – insisting he was, correctly, about to lose a world championship.
Neither Vettel nor Verstappen could find a way past Rosberg though, who in finishing second place clinched the world championship before then dramatically retiring a few days later.
Walker stated it was one the best race of the decade, lauding Rosberg's display that night.
"He may have had to follow Lewis home, but with the championship at stake he did what was required under enormous pressure", he said. "A fabulous achievement to beat one of F1's finest ever drivers over a full season. F1 never fails to entertain and enthrall, and for me it never will."