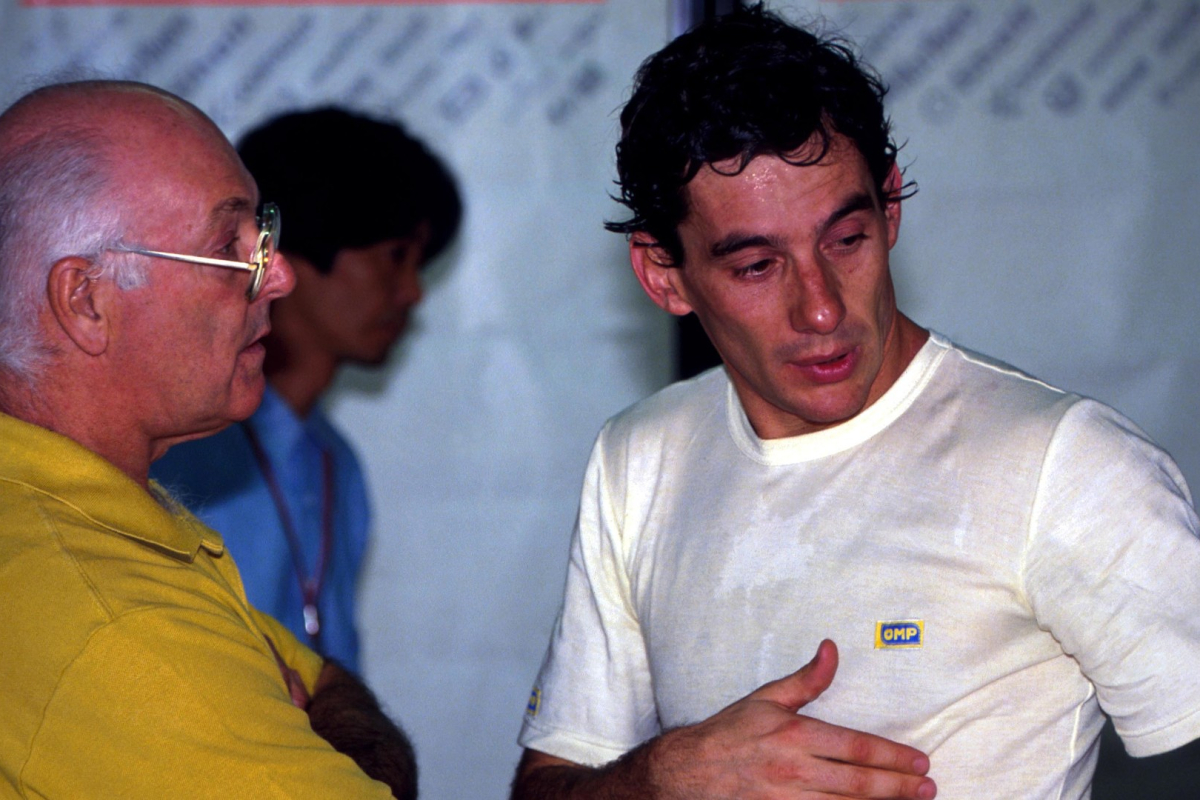 Murray Walker 100: A decade-long odyssey for one perfect video
Murray Walker 100: A decade-long odyssey for one perfect video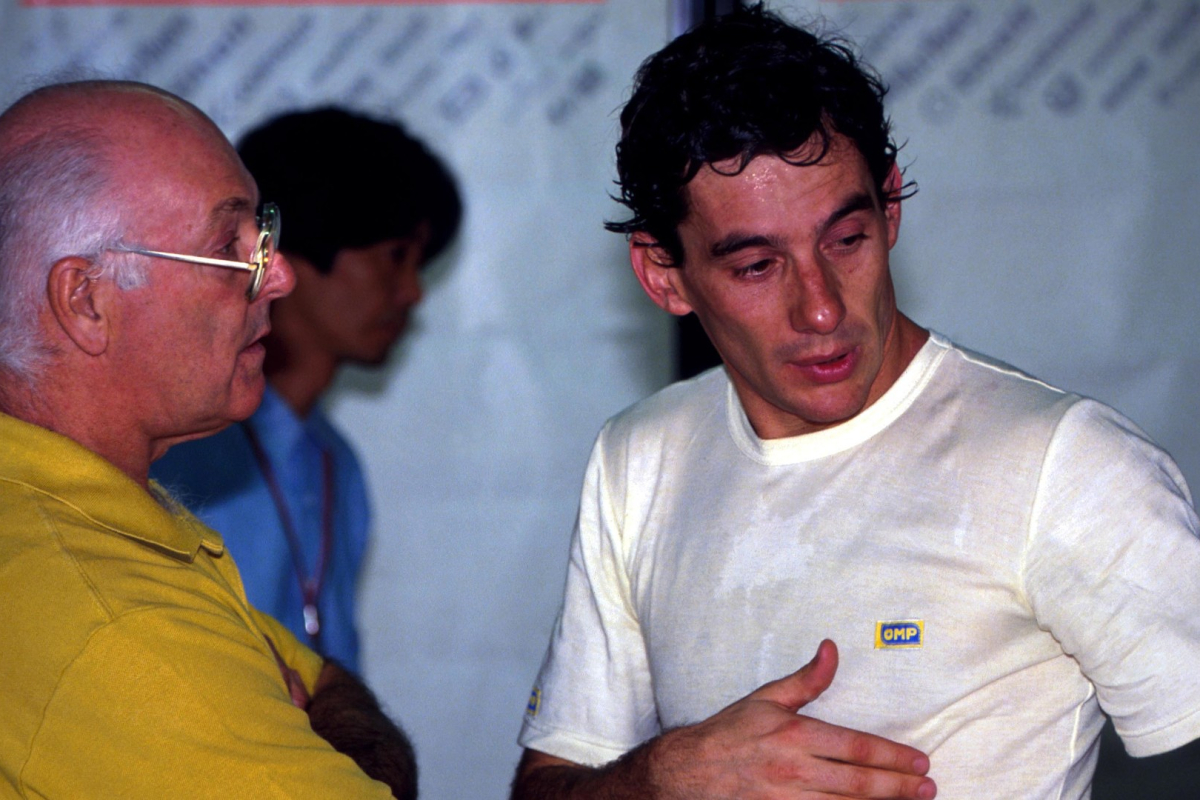 For those of us whose formative memories came from the tail end of the Murray Walker Era in Formula 1, there's a tendency for romanticising things – for half-remembering.
That's not exclusive to us, obviously, but we're probably the last generation to be able to do it properly. Everything became digital in the 2000s, so there's less scrabbling around for the footage. You want to watch most of the 2006 Malaysian Grand Prix? Easy, sorted. Thanks, YouTube. You want to watch your favourite clipshow compilation? Well, you found it on YouTube, so you're golden.
Nobody under the age of maybe 30 ever had a decade-long odyssey to be able to watch one specific Murray Walker VHS, is the point.
Murray's Magic Moments came out at the end of 1997 and is, for my money, the single best hour and a half of footage that's ever been packaged and made commercially available. Rushmore? Tat. Toy Story? Trite. Gravity? Get outta here.
Murray Walker: A commentator for every season
On what would have been Murray Walker's 100th birthday, just about every angle's been covered. Every tribute's been made. Every story about the man, the legend himself, has been told and retold.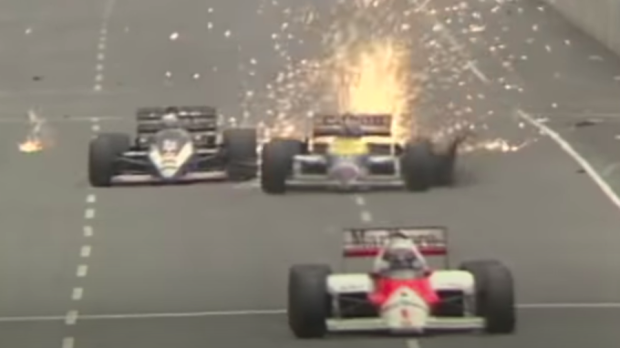 So instead, I'm going to tell you about a VHS from 1997 that I practically wore out as a kid, and a YouTube upload from March 2021 that now lays nested in my bookmarks between an Etsy listing for 'Soviet Fish Drinking Set for 6 persons' and a Wordpress page called 'Der MARIO GOMEZ BUTTON', which contains just a single red button, to press when Mario Gomez scored a goal, which blares out the chorus of a song called Mario Gomez Cha Cha.
You didn't need to know that detail, but I'm personally glad that you do.
Once we hit what I'm going to call the 'YouTube Era' of the internet, I started looking and looking, hoping someone had uploaded some parts of it. It was the late 2000s, who had a VHS player anymore? Not us. I'd even, and I swear this is true, found a local tech/computer shop who would convert your home videos from VHS to DVD, so you could keep them for posterity.
Murray's Magic Moments had some kind of copyright lock on it. Impossible.
Years and years, I was searching for some hint. Just a lick of the absolutely incredible ending to the 1982 Monaco GP. A taste, even just a sniff of Murray telling us that drivers going into the tunnel in Monaco to find a puddle (the roof was leaking) 'could be, to put it very mildly indeed, suicidally dangerous'.
Striking lucky... but not quite
It took until 2016. I'd mostly given up hope by that point, but on a semi-regular idle search, it turned out that somebody had uploaded something. Not the full video – I couldn't have been that lucky – but the 12-minute Gilles Villeneuve section. The incredible fight between Villeneuve and Rene Arnoux in the 1979 French Grand Prix.
The three laps of commentary from that battle will always stick with me. It would've been so easy, especially by modern commentating norms, to just start shouting semi-incoherently. He's excited, certainly, but he's absolutely clear, seeing and explaining both the action on track and the context. It's not his most famous bit of commentary, but it may be my favourite (followed by his incredulity and cry of anguish when David Coulthard binned it going into the pits in Adelaide in 1995).
I ended up dropping the uploader of that Villeneuve clip a couple of messages asking if he might have the rest of the video and if he'd just consider emailing me the file if he didn't want the hassle of a 90 minute YouTube upload. No dice.
How, in the year 2021, another account decided 'you know what I should upload on YouTube? An F1 compilation video narrated by Murray Walker from nearly 25 years ago,' I will never know. I'm not even going to drop the username or the link in here for fear of the video – with nearly 15,000 views now, a not insignificant number of those coming from me – getting somehow flagged and deleted by the powers that be. But if you're determined, you can find it. And then throw out your entire DVD collection, because you don't need anything else now.