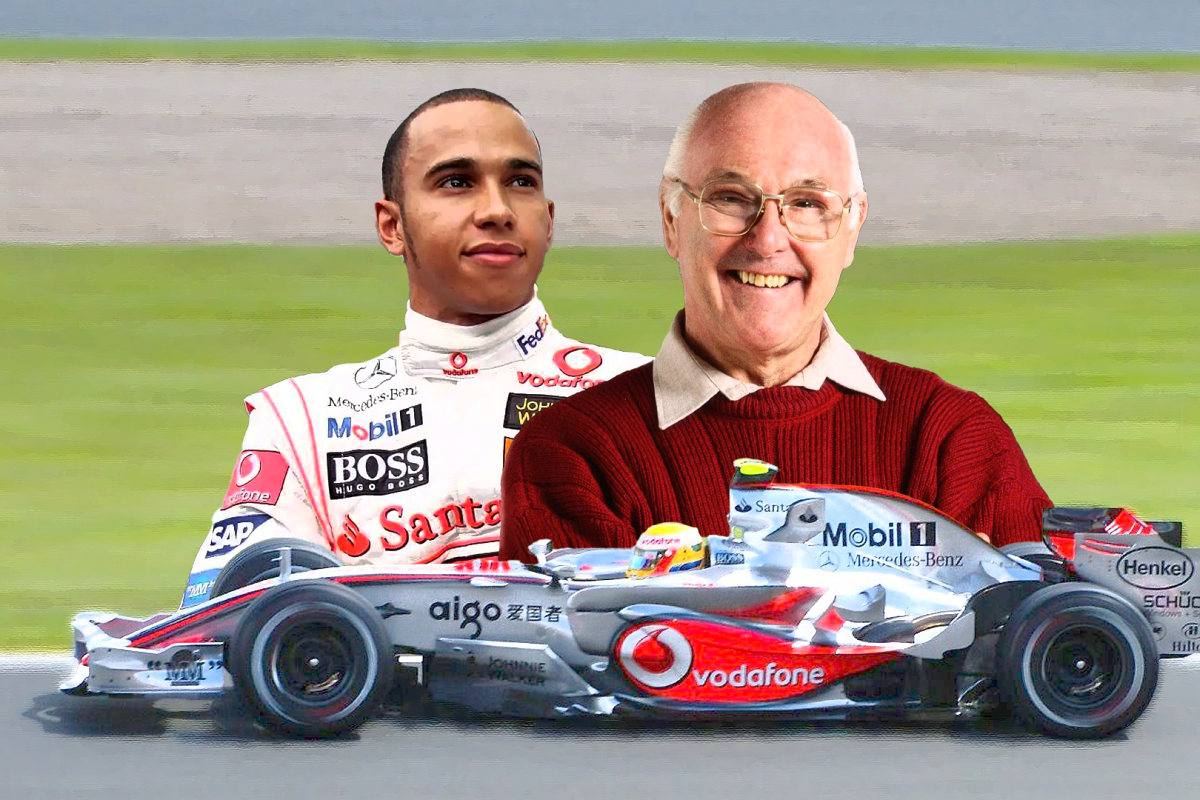 The INCREDIBLE F1 race featuring Hamilton and iconic Murray Walker commentary
The INCREDIBLE F1 race featuring Hamilton and iconic Murray Walker commentary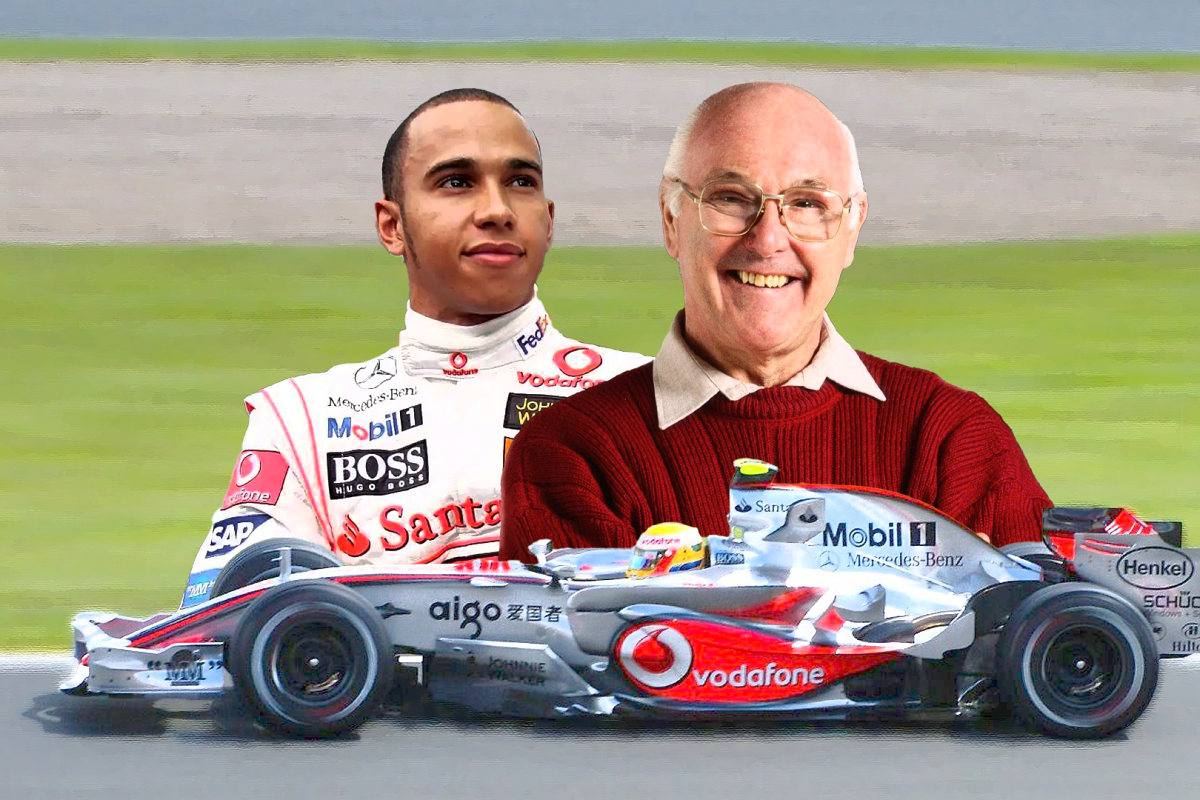 Anything can happen in Formula 1 and it usually does!
Of course we are stealing a line from the Murray Walker playbook here but it's pretty much the go to phrase if you want to describe the outright bonkers race that proved to be the 2007 European Grand Prix.
The day is remembered for many reasons, perhaps most of all the day where a backmarker car that started in the pitlane was after about five minutes leading by well over 50 seconds but we'll get to that shortly.
For a certain generation though it's a landmark moment of Walker's last race as a commentator – and yet many British viewers will have no idea this actually happened as we look back on the event as part of celebrating Murray Walker 100.
Walker of course hung up his microphone at the end of the 2001 season and it's true that he never returned to British TV to commentate. What he did do though was come back for a one-off special working for BBC Radio. Not the same? Watch the race with his commentary over the top and you will be none the wiser.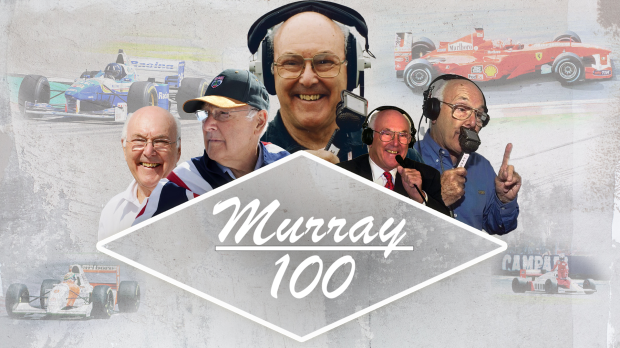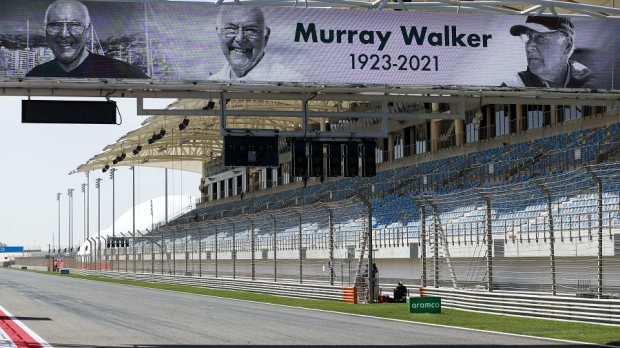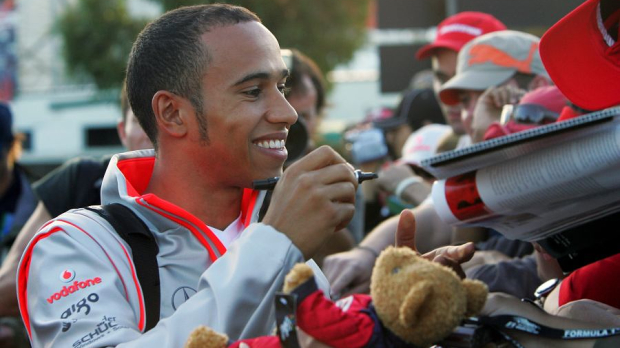 Because of this, it's as far as we are aware the only F1 race Walker has commentated on that features Lewis Hamilton. It's incredible to hear his voice again six years after his departure talking about F1's next generation of stars including the likes of Kimi Raikkonen and Fernando Alonso - who were only rookies and away from the business end of the grid in Walker's last year as a commentator.
As it happened the race at the Nurburgring was a perfect storm – (practically) literally and metaphorically.
Walker was by this point an incredible 83-years-old and when watching the race back, it's almost poetic that as the cars form up on the grid, the last great of the Walker era in the then recently retired Michael Schumacher was also pictured on the Ferrari pitwall crossing his fingers in a good luck gesture for his former team.
Sadly there was no Martin Brundle available to really get the band back together in the commentary box but Walker was joined by respected F1 journalist and good friend Maurice Hamilton in the booth.
Murray makes his new generation mark
Once the cars form on the grid ready for the start, you are desperate to hear that familiar sound so many of us in the 1980s and 1990s heard nearly every other week. Of course Walker doesn't disappoint as we go down a 4D experience of Memory Lane.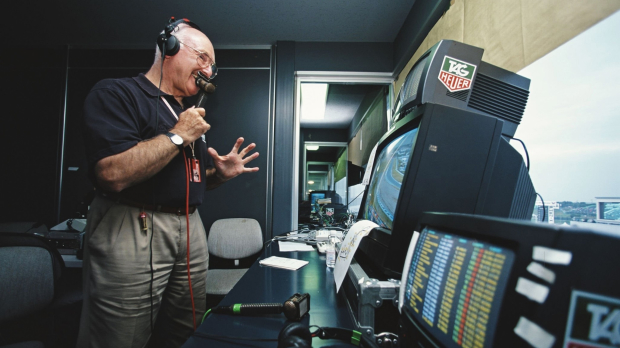 "I can see the safety car coming into the background he's got...there's ONE light, TWO lights, THREE lights, FOUR lights, FIVE LIGHTS!.... AND IT'S GO! GO! GO!"
Walker's practically shouting out his final three words – it's evident he has missed these moments and the gusto he delivers his trademark starting call indicates as much.
This wasn't going to be any old start though, Walker's given the sort of first lap that some F1 seasons sometimes don't get to experience. Within about 10 seconds the first 'Murrayism' happens.
"Are they all going to get around this first corner, this is absolutely fundamental, and it looks as though they will, and they have - NO! The two BMWs have spun!"
As Maurice Hamilton dives in to point out a Hamilton puncture, it then of course starts raining, with Rubens Barrichello running off the circuit (not Jenson Button as Murray declares, albeit with uncertainty) and by the end of lap one chaos has descended as nearly every driver dives into the pits for a set of intermediate tyres.
Collisions, rain, chaos... and a stunning debut!
Race leader Raikkonen's inability to find any grip means he slips out the pit entrance back onto the race track but halfway through the first lap the Ferrari driver is incredibly overtaken by the Spyker of Markus Winkelhock who is making his debut (in his only F1 race) and started in the pit-lane.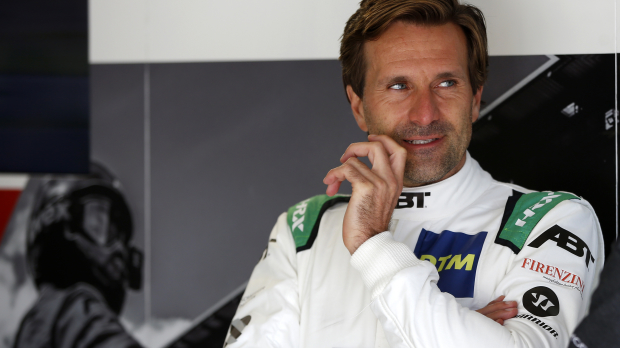 It's barely believable, it didn't make sense. Unbeknown to many though he took a gamble by putting on the full wet compound tyre before the race anticipating a downpour and his winning lottery ticket has come up. In fact it's so unbelievable, Walker ignores what his eyes are showing him as TV screens show Winkelhock overtaking the Finn while he still declares that Raikkonen is leading the race.
To emphasise this, the F1 graphics even then show that Winkelhock is leading, yet as he crosses the line to lead at the end of the second lap, Walker, still in absolute bewilderment, corrects himself with another factual error!
"And Winkelhock goes through in the orange Spyker well down the field but- well, he's not down the field he's actually in 10th position."
German downpour brings carnage
Once Walker finally realises that "believe it or not" Winkelhock is leading the race, more drama follows. He is cut off by Jenson Button spinning off at the first corner in his Honda as the downpour now makes the intermediate tyre just as useless as the slick tyre heading into the downhill right hander.
Button is followed seconds later into the gravel by Lewis Hamilton, Adrian Sutil "and another… and another!" as Nico Rosberg and Scott Speed also follow. "One, two, three, four, five cars off!" just as then a sixth also joins the pack. It's complete chaos. In today's format this race would have long been red flagged, yet for now we still just have the safety car and there is more to come.
A seventh car arrives at the scene of the accident having avoided two huge scares which if it happened today would lead to huge inquiries as Viantonio Luizzi's Toro Rosso at high speed just avoids spinning off and T-boning the safety car by a very fine margin before the back of his car is stopped by a recovery vehicle emerging on track to pick up the collection of cars crashing at turn one.
Poor Walker though is still trying to make it clear to his race audience that it is in fact Winkelhock somehow leading the race in the Spyker. To be clear, there is so much happening, just about any commentator would be jumping through hoops to keep on top of all this carnage going on.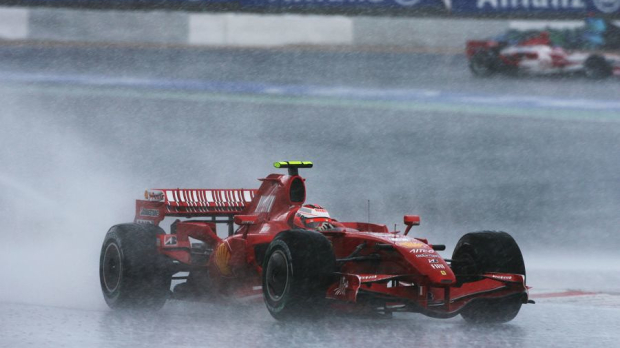 Maurice Hamilton then helps describe the dangerous Liuzzi incident and a newer generation of F1 fans will be stunned to know that by this point the FIA are still running the race just under safety car conditions.
It in fact takes four minutes for the red flag to finally be thrown as the track becomes incredibly waterlogged, by which point after it's explained how Winkelhock has gone from nowhere to first, Walker starts laughing before making the point: "I'm not laughing at them [Spyker], I'm laughing with them – this is a quite incredible situation."
Rolling back the years
Once the restart takes place and a more conventional grand prix takes over on a drying track, we get even more gems from Walker, as he declares: "Ralf Schumacher has spun off and he is history... I apologise to Ralf he was nerfed off by a BMW."
For those who love Walker and are also Hamilton fans there is enough room for some iconic commentary here to link both as the Brit in his rookie season at McLaren makes a clever pass on Renault's Giancarlo Fisichella lower down the field – heading up towards the final chicane.
"And Hamilton says 'haha, have a bit of that!' and goes through on the left. So, look to the right, door closed, dart round the left. Beautiful manoeuvre." Vintage Murray!
Classic late scrap for the lead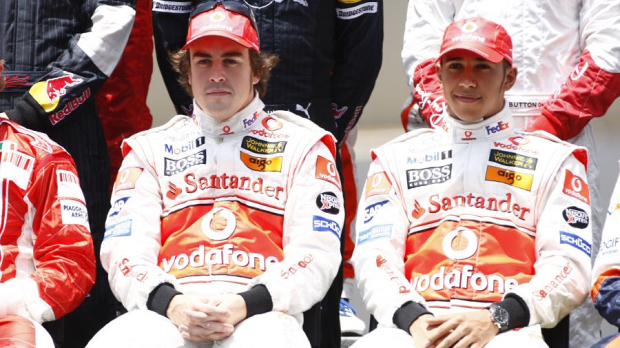 The final act of the race sees Alonso chase down Massa in the closing few laps (as rain starts falling again) to claim a famous win, and Walker clearly loved every second of it describing it as "real ding-dong McLaren vs Ferrari" as he had so often seen throughout his career, with Alonso eventually barging his way past the Brazilian.
It really was like he had never been away – and he as well as his audience could not have wished for a better race for his one-time comeback to happen. It would have been a tragedy had the race been a lights-to-flag procession.
Instead, we got the enjoyment of Walker in full flow for one last time as he gets to commentate on chaos, put out some brilliant one liners on overtakes with modern day stars and allow himself to get caught up in a thrilling battle for the lead in the final laps. An almost perfect script for a 'one-off' return of Walker.
On that mad Sunday, the F1 gods really were looking down on us to give such a cherished and memorable day in the history of the sport.