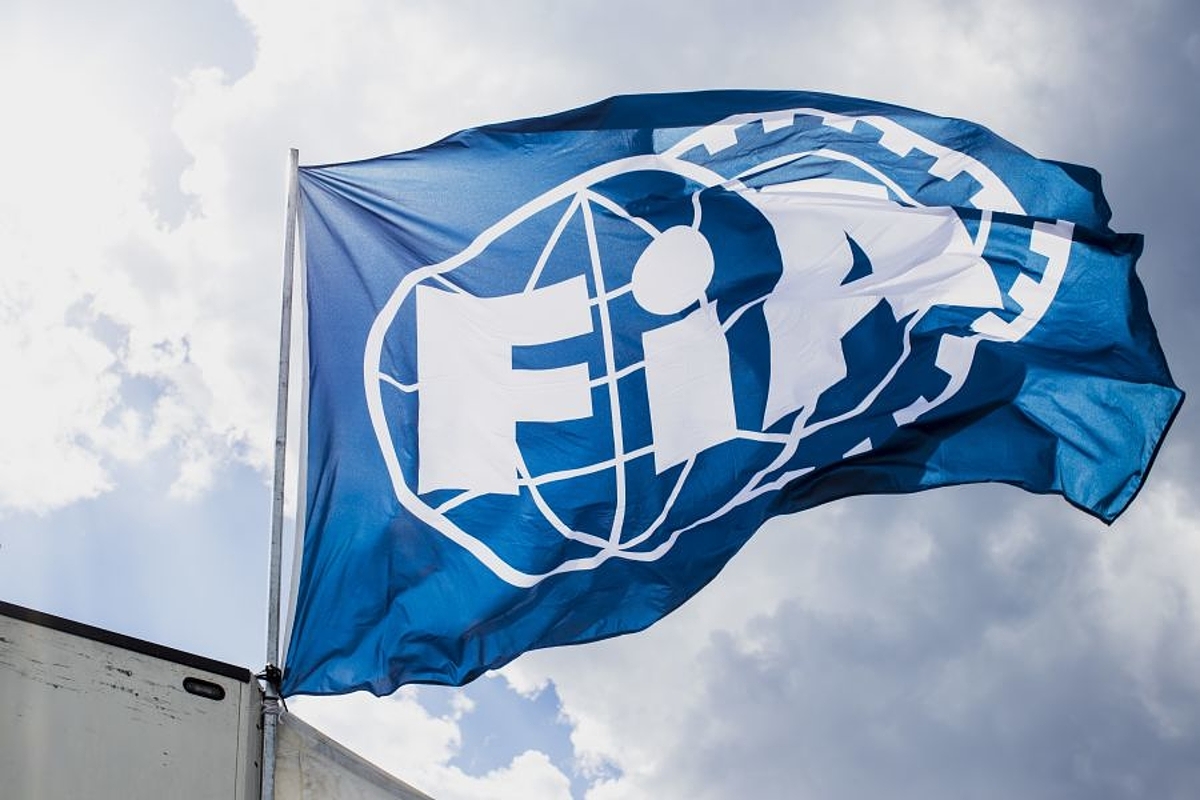 FIA officially announce MORE Qatar GP changes
FIA officially announce MORE Qatar GP changes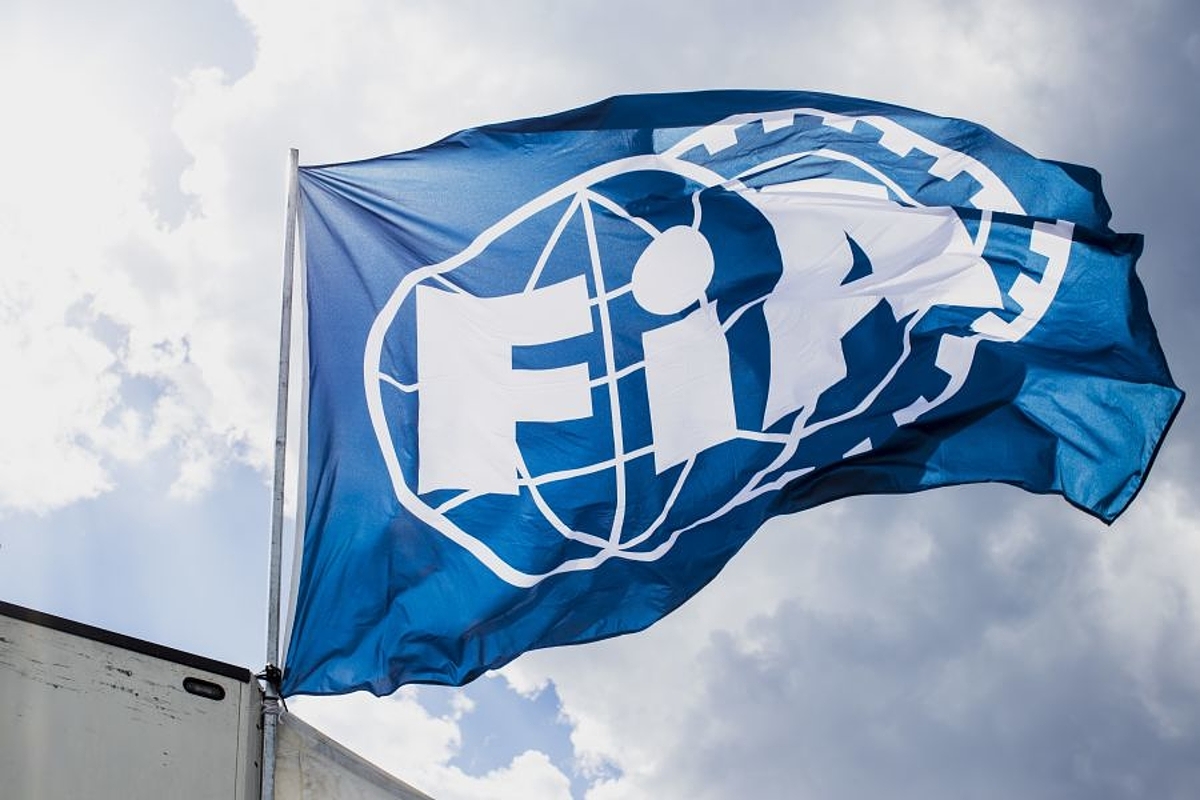 The FIA and Pirelli have announced they will enforce a maximum of 18 laps per tyre set due to safety concerns for the Qatar Grand Prix.
This decision comes following issues related to tyre usage and track limit violations that persisted throughout most of the weekend, particularly with the troublesome kerbs at Turn 11 and 12 on the Losail circuit.
Drivers who exceed this tyre limit will face a black flag and disqualification from the grand prix. Consequently, it's highly likely that this weekend's race will require at least three pit stops for each driver.
Although three pit stops aren't mandatory, the 57-lap duration of the race means that it might even surpass the initially predicted three-stop strategy for some drivers.
Initially, it was confirmed that there would be a 20-lap limit for new tyres during the race and a 22-lap limit for used tyres. However, the FIA and Pirelli have since reconsidered and adjusted this decision to an 18-lap maximum per tyre set for safety reasons.
READ MORE: F1 Qatar Grand Prix weather forecast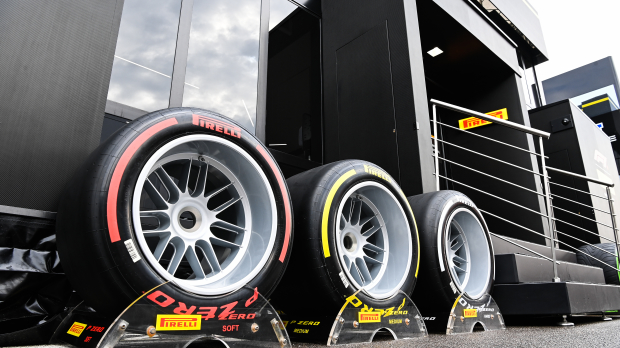 Pirelli Changes
Pirelli initially raised concerns on Friday, based on their analysis, indicating the potential for dangerous tyre damage if the tyres were allowed to run for an extended duration during the race.
Pirelli had hoped to gather additional analysis from Saturday's sprint shootout race. However, due to multiple safety car periods during the race, their ability to collect data was limited.
McLaren's Oscar Piastri clinched his first win in the sprint shootout, starting from pole position. Yet, he admitted to feeling nervous initially as he was overtaken by drivers on soft compound tyres.
However, due to the tyre degradation, Piastri was able to overtake cars that were on soft tyres while he was using the medium tyres, highlighting the rapid tyre wear during the race.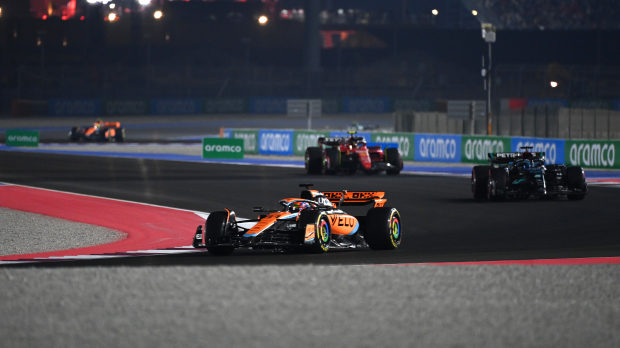 In an updated statement, the FIA acknowledged that Pirelli's analysis was deemed 'insufficient.' Yet, they opted to implement the changes as a precautionary measure.
The FIA statement read: "Due to the frequency of Safety Car interventions in yesterday's Sprint, the tyre data available for analysis by Pirelli was insufficient to add to that already undertaken following previous track sessions.
"In some cases, tyres that were analysed from the Sprint did show the initial onset of the separation in the sidewall between the topping compound and the carcass cords of the tyres.
"As was the case in Free Practice 1, this issue has likely been caused by the high-frequency interference between the tyre sidewall and the 50mm 'pyramid' kerbs used extensively at this circuit, aggravated by the propensity to ride those kerbs."
We are yet to witness how this change will impact the drivers' races in the Qatar Grand Prix, but it's clear that strategies will be evolving rapidly within the team garages.
READ MORE: F1 team boss gives 'too big a jump' verdict over Qatar tyre disruption