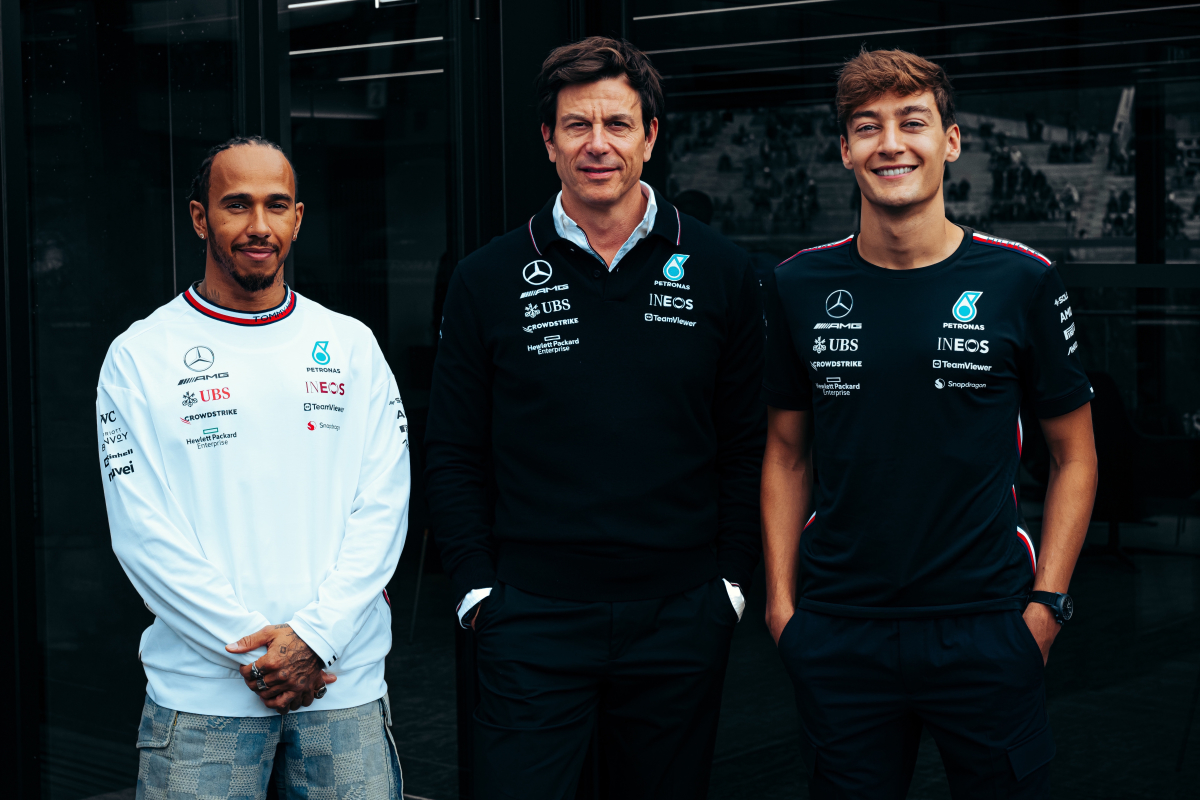 Russell reveals F1 boss lets 'megastar' Hamilton 'get away' with things
Russell reveals F1 boss lets 'megastar' Hamilton 'get away' with things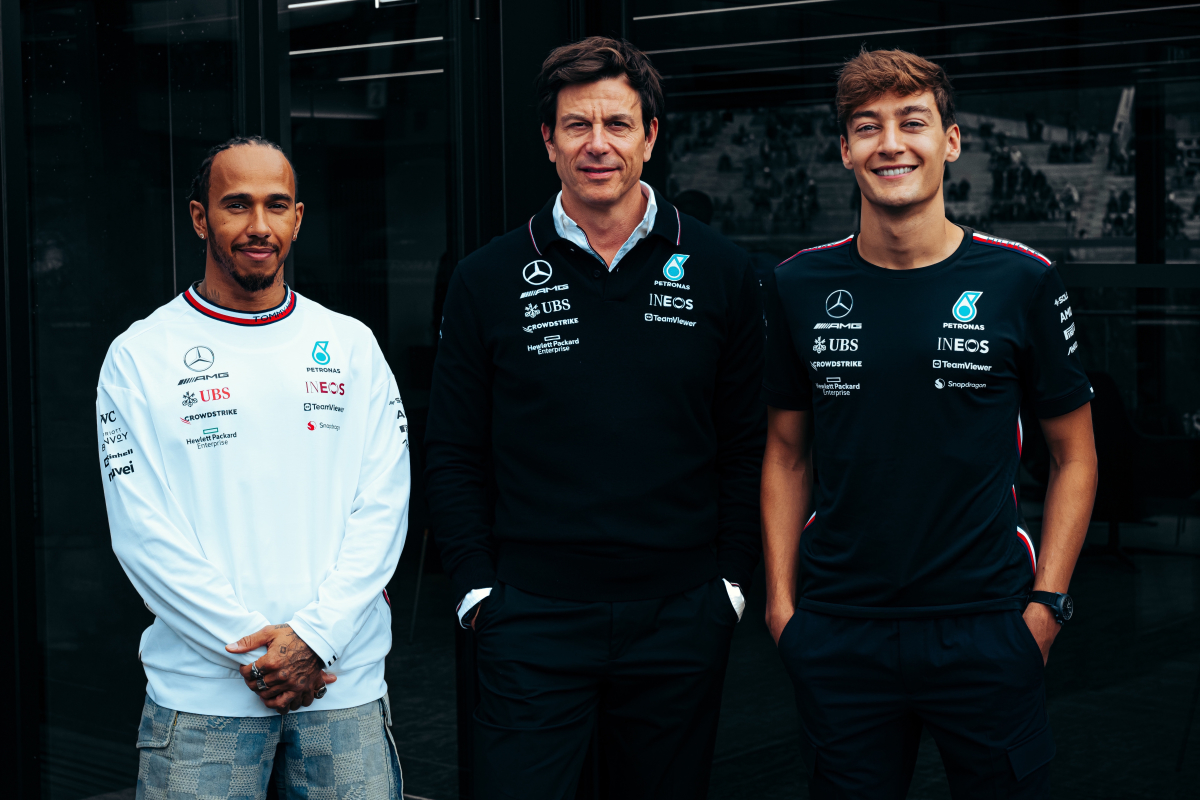 Mercedes Formula 1 driver George Russell has explained that his relationship with Toto Wolff differs to that of team-mate Lewis Hamilton due to his world champion status when joining the team in 2013.
It has been a decade since Hamilton shocked the F1 world by deciding to leave the established McLaren team that had helped bring him his maiden world title, for the up and coming Mercedes squad.
This inspired choice led to one of the most dominant periods of success in F1 history for Mercedes.
In the ten years since that signing, the relationship between Hamilton and boss Toto Wolff has blossomed.
However, his current Mercedes team-mate Russell has given an interesting insight into the reasoning behind possible differences in their relationship with their team principal.
Speaking to Tom Clarkson on F1's Beyond the Grid podcast, Russell compared the two and highlighted Hamilton's star magnetism as a key factor in the respect Mercedes and Wolff showed towards him.
"I'm not too sure to be honest. I think obviously when Lewis and Toto were acquainted Lewis was already a world champion, already this megastar," he said.
"There was perhaps more respect [from] Toto to Lewis because of course [Lewis] joined [Mercedes]. Toto was completely new to Formula 1 at that time. Toto was the rookie and Lewis was the household massive name."
"Whereas with myself, Toto signed me as a 16-year-old. They've always I guess nurtured me along my way, advised me [and] helped me to reach my full potential. He's my boss but he's also my friend."
READ MORE: Sky F1 pundit suggests shifting dynamic between Hamilton and Russell
Extra-curricular activities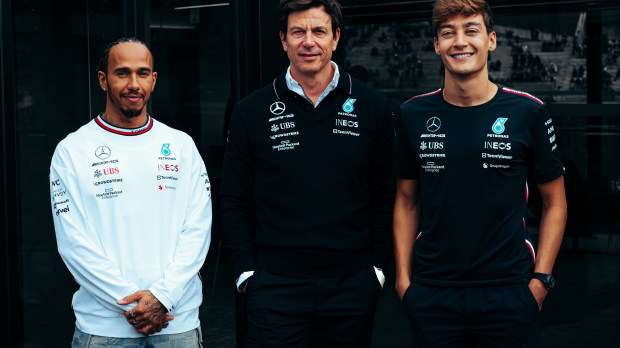 It seems that Russell is not just following Hamilton's footsteps on-track but off it as well.
The 25-year-old admitted that his newfound residence in Monaco allows him to spend leisure time with boss Wolff.
However, Russell shared that he is treated slightly differently compared to his veteran team-mate, especially since taking up some adventurous activities in his own time.
"We live probably 200 metres away from each other," said the Brit. "We got to the gym together, get coffee together daily. We don't really talk about racing to be honest. We're learning to free dive together at the moment."
"I was talking with Toto before the break and saying, 'I want to try this and try that'. Toto is one that does a lot of activities, but he sort of lets Lewis get away with it but when it comes to me he's like, 'you've got to be careful of this'.
"He's totally right, but I had this mentality that I can't wrap myself in bubble wrap. I know my boundaries, I know my limits.
"I get my exhilaration from the race track, so any additional sport I do I'm going to do it at my level. But I'm not going to push the boundaries of whatever it is and risk an injury."
Russell will be focused on the Qatar Grand Prix this Sunday where he looks to impress his team boss by bridging the 115-point gap to Hamilton in the drivers' championship.
READ MORE: Mercedes make SURPRISE performance admission despite F1 dominance