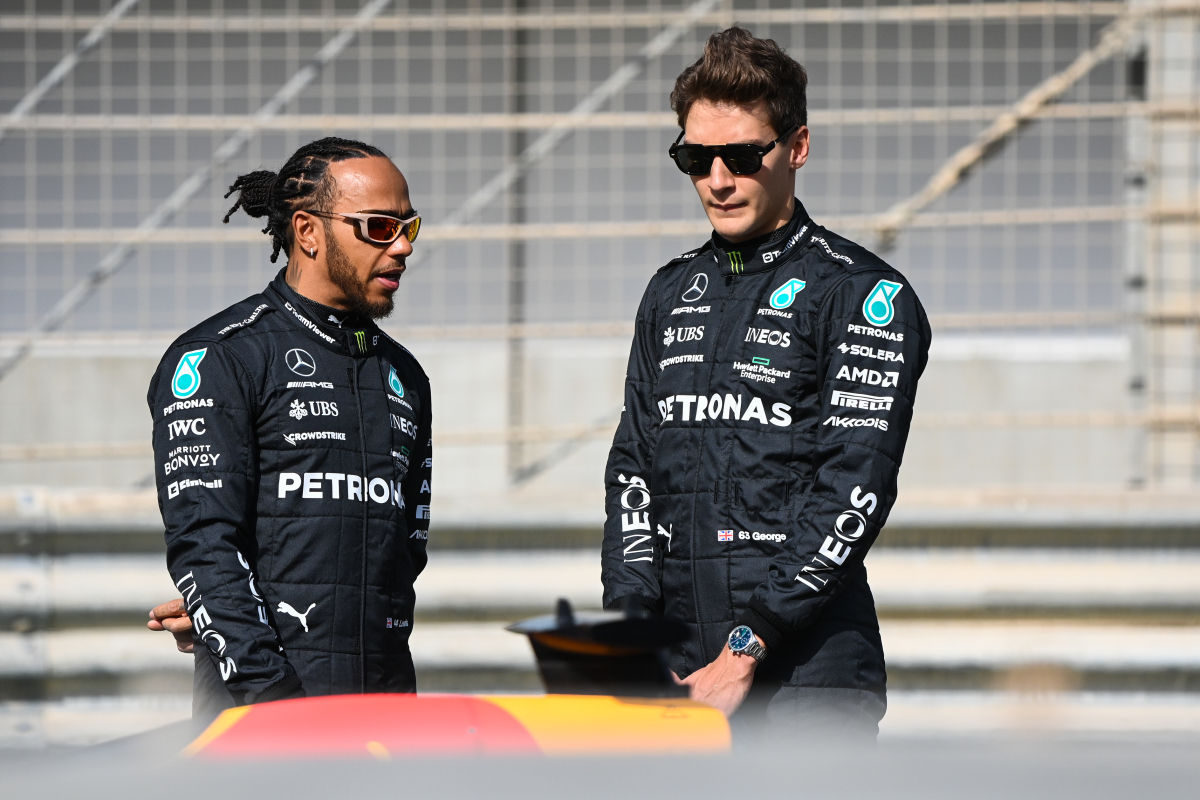 Sky F1 pundit suggests shifting dynamic between Hamilton and Russell
Sky F1 pundit suggests shifting dynamic between Hamilton and Russell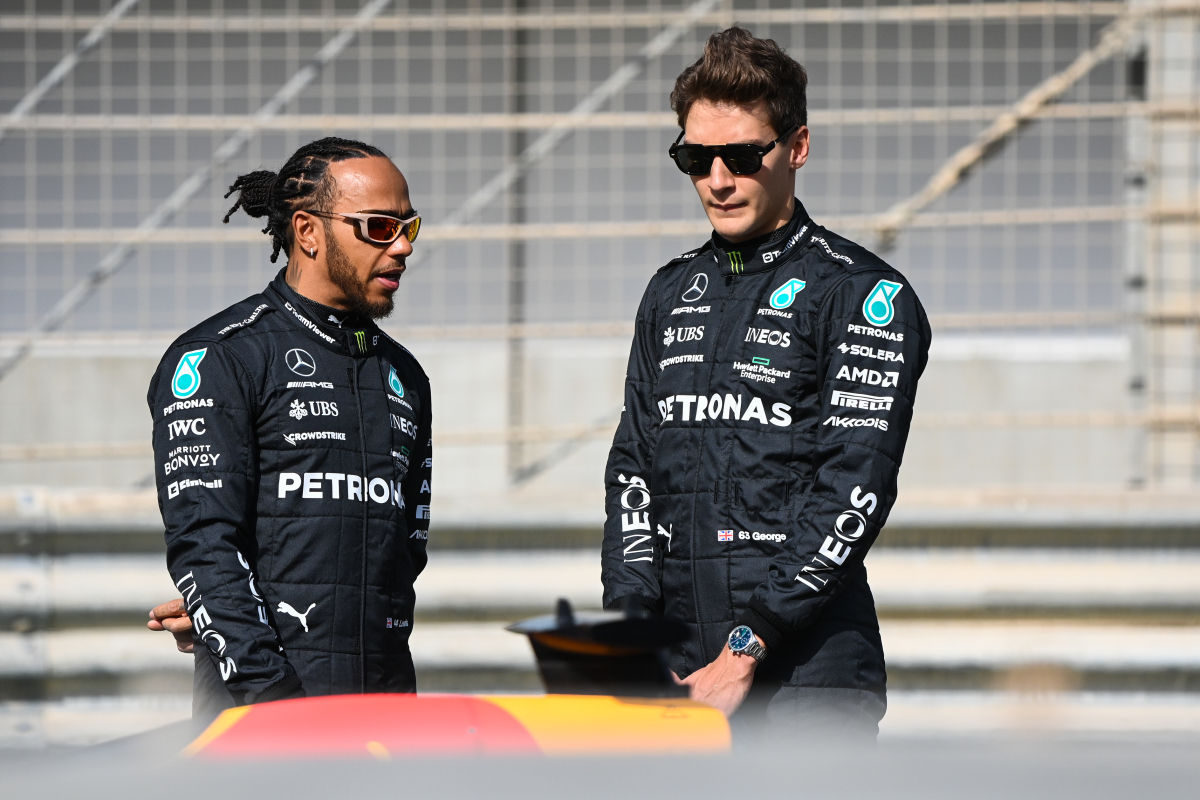 Sky F1 pundit Natalie Pinkham anticipates an eventual shift in dynamic between the Mercedes teammates, suggesting that George Russell may seek to assert himself.
It was announced prior to the Italian Grand Prix weekend that both Russell and teammate Lewis Hamilton had signed contract extensions until the end of 2025.
With recent on-track tensions between the two Mercedes drivers, speculation has arisen suggesting that Russell is eager to establish himself as a formidable competitor alongside his seven-time world champion teammate.
Speaking on the F1 Nation Podcast, Sky F1 Pundit Pinkham discussed the relationship between the two drivers, despite the recent tension.
"What's interesting is the dynamic between the seven-time World Champion in Lewis Hamilton and George Russell, Pinkham said. "OK, he's no longer a rookie, he's kind of more established in the team now.
"But I find it really interesting because, at some point, there's going to be a changing of the guard on that team. How hard does Russell push it now, in order to sort of gain authority, gain acceptance? Obviously that mistake in Singapore, he said himself: 'What am I, a rookie?' That was a mistake that felt [like] inexperience, it didn't feel like a mistake that Lewis would make.
"So, I feel that George is keen to assert himself at the moment, he wants to forget Singapore and say, 'You know what, I can be a team leader'. There's no doubt that he can, he's just not quite to the level of Lewis yet. But, at some point, there's going to be a sort of handing over of the baton, if you like."
READ MORE: Ricciardo decision 'made' ahead of the Qatar Grand Prix
Mercedes Teammates
Russell outperformed his British teammate in the 2022 F1 season finishing P4 in the drivers' championship, ahead of Hamilton in P6.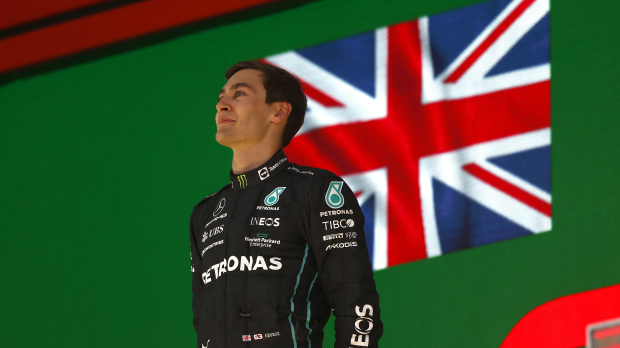 Yet this season Russell has fallen short of Hamilton's experience, currently sitting 75 points behind him in the championship.
Speculation about tension between the teammates first emerged following the Japanese Grand Prix weekend when both drivers were prioritising their individual positions rather team strategies.
Nevertheless, Russell has previously affirmed that the relationship between the two Mercedes drivers forms a constructive dynamic, stating there is no rivalry.
"We have a very open relationship with Lewis," Russell said to Autohebdo. "I think it has to do with the fact that we are at different stages in our careers. There's a lot of mutual respect between us.
"When you have a team-mate of the same generation and at a similar level, that's when it gets messy in a team. Relationships are better when there is a clear number one, or when both drivers are at different stages of their careers, like Lewis and I."
"We don't fight for position, we just fight for the best position. You don't fight for the number one position in the team. My future is here, in this team. I know that. So there is no rivalry. I'm not here to fight with my team-mate, but to win."
Pinkham concluded that Russell is neither intimidated by his more experienced teammate but rather sees him as the ideal successor.
"He's not overawed by being in a team with a multiple world champion," she added. "That ticks a lot of boxes. He's level-headed, he's mature and he's prepared to be self-critical as well, in the same way that say Charles [Leclerc] is because he will take himself off and talk to himself.
"He beat himself up about [Singapore], but he's also learned from it. So he's a work in progress, there's no doubt. I don't know how long that timeline is for him. But I guess it will be when Lewis ultimately retires that he will take over from the team, but he's got a long career ahead of him, no doubt."
While it remains to be seen if Russell will prove to be a suitable replacement for Hamilton, he'll have to wait a bit longer before assuming the team leader role.
READ MORE: Aston Martin driver gives timeframe on when women will enter F1