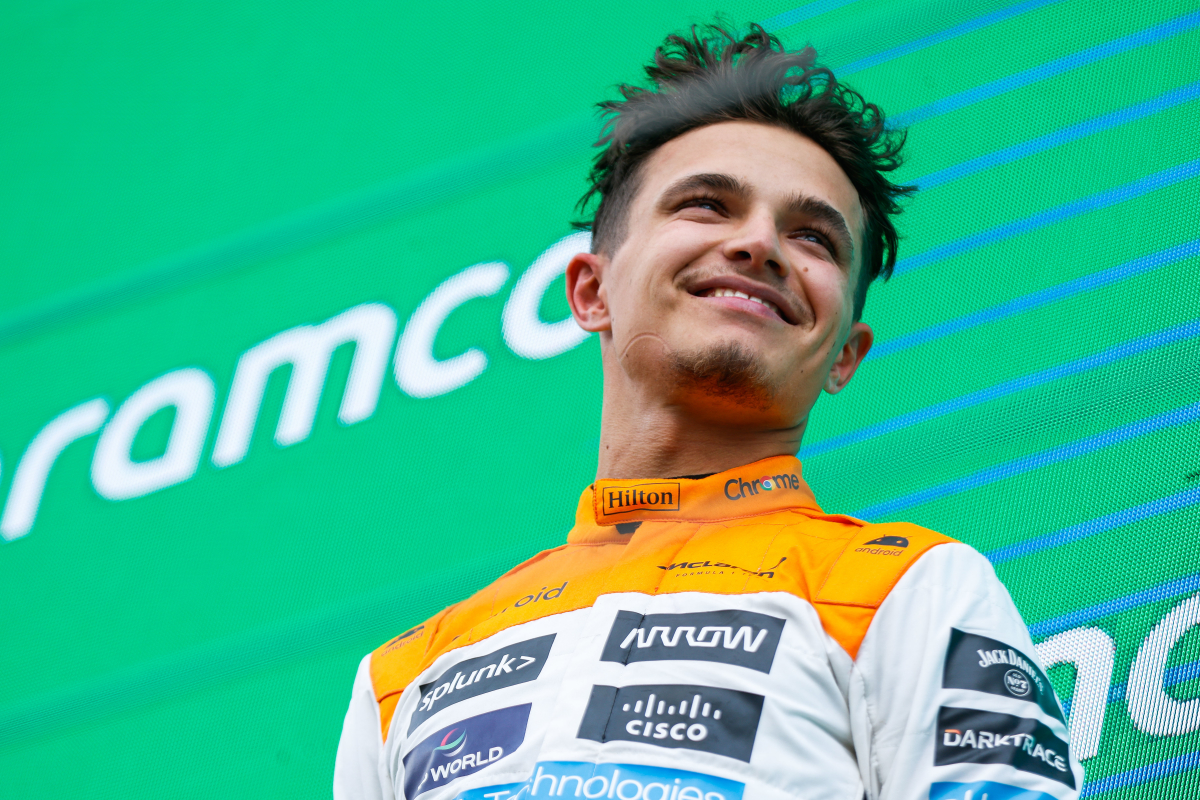 Lando Norris' F1 rise to Red Bull contender – from karting king to perennial podium threat
Lando Norris' F1 rise to Red Bull contender – from karting king to perennial podium threat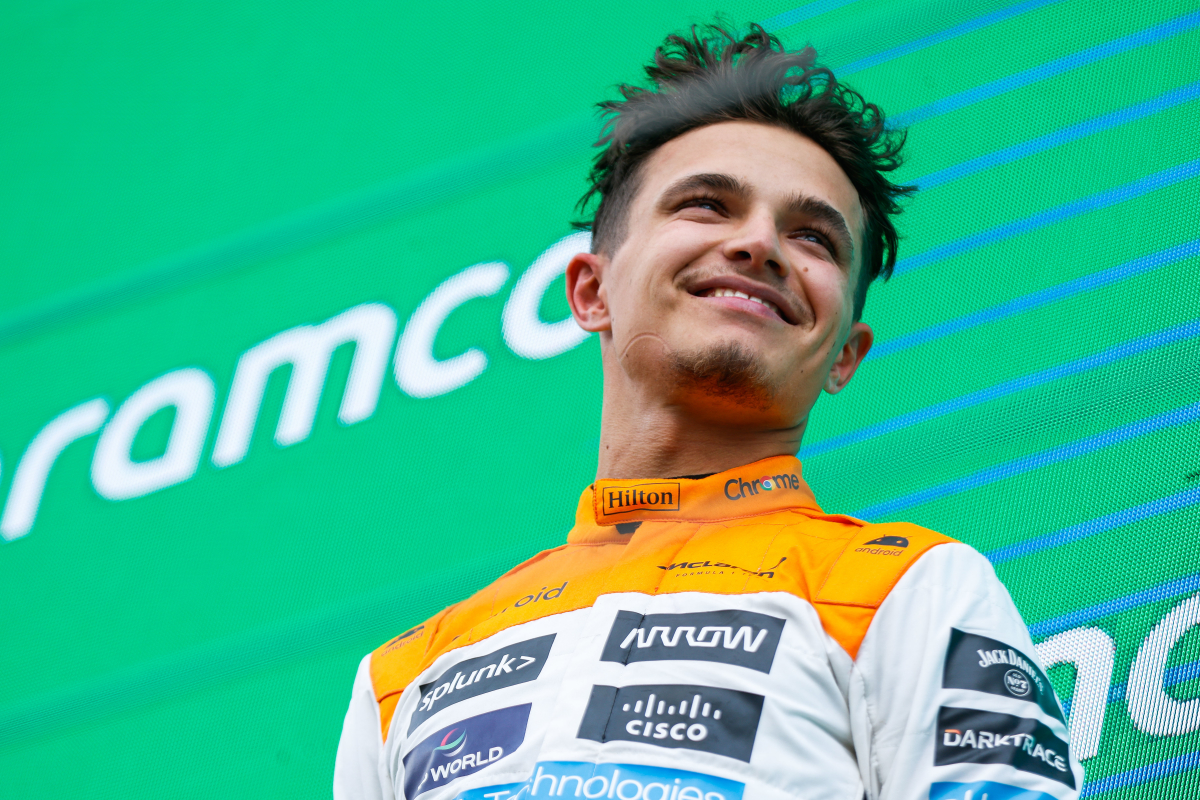 In a season dominated by the Red Bull of Max Verstappen, an unlikely challenger has emerged. Well, challenger in only in the loosest sense.
Lando Norris is not about to challenge Verstappen's dominance of 2023, but over the last few races the Brit/Belgian has emerged from the pack as the best of the rest and, right now, appears the only driver capable of getting close to the world champion-elect.
In McLaren's much-improved MCL60, Norris has transformed a slow-burner of a season into one that has seen him showcase his undoubted talent and pick up podiums on a regular basis. While he may currently be only seventh in the world championship standings, his form in the last seven races – where has taken four P2s – has confirmed his status as the sport's rising star.
But how did the affable 23-year-old Bristolian make it almost to the top of the world's most elite form of motorsport?
A closer look reveals his story not to be one of rags to riches, but instead one of a private school education that ran alongside a burning desire to go fast.
READ MORE: Best F1 TV commentators and presenters: GPFans Broadcaster Power Rankings
A Flying Karter
Triggered by his father taking him to the national British Karting Championships, the seven-year-old Norris finally opted for karting after first trying his hand at horse riding, quad biking and motorcycle racing.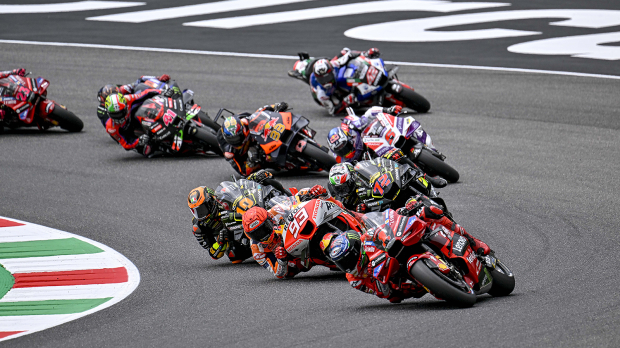 While in a kart, he displayed natural ability which, coupled with an inbuilt desire to go fast, saw him quickly rise through the classifications.
At the age of 13, Norris was competing in KF-Junior karting, during which time he won the CIK FIA European Championship, the International Super Cup, and the WSK Euro Series. In 2014, aged 14, he took it up another level and while driving for the Ricky Flynn Motorsport team he won the CIK-FIA KF World Championship – at the time becoming karting's youngest world champion.
Norris in a Hurry
It was in 2014 that he also made his car racing debut when he raced in the Ginetta Junior Championship – a support series to the British Touring Cars Championship – and immediately made his mark, finishing third in the championship and winning three races along the way.
His rapid progress continued in 2015 when he joined the Carlin team and raced in the newly-formed F4 British Championship, where eight wins, ten poles and 14 podiums took him to another title.
In a busy 2016, he crammed in three series – the Toyota Racing Series in New Zealand, the British Formula 3 Championship, and the Formula Renault 2.0 Series – and collectively did enough to earn himself a drive in the Carlin in the 2017 FIA Formula 3 European Championship.
Again his progress was rapid – Norris was a young man in a hurry – and with two races of the season left he clinched his fifth championship in four years.
The McLaren Years
Also in 2017, a key moment in the rise and rise of the young starlet happened – he was signed by McLaren as a junior driver. As part of this new role he tested for the team in the scheduled mid-season test at the Hungaroring and so impressed team principal Zak Brown that he was made the team's official test and reserve driver for the 2018 season.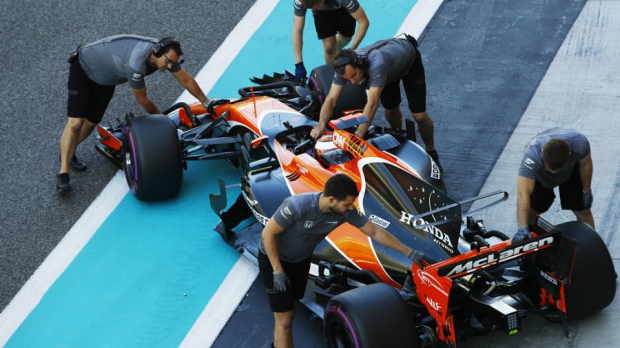 Alongside his duties as McLaren's rising star, Norris raced for Carlin in the 2018 FIA Formula 2 Championship, finishing second behind a young George Russell and one place ahead of a young Alex Albon.
It was enough for Brown to give him the nod, and for 2019 he took his place in McLaren's F1 team alongside Carlos Sainz in the seats vacated by Fernando Alonso and Stoffel Vandoorne.
In a car that was 'mid-table' at best, Norris finished the season with a creditable 49 points, which took him to eleventh place in the drivers' championship. While he was outscored by Sainz, who amassed 96 points, Norris outqualified his Spanish teammate in 11 of the 21 races. His direction of travel was clear and, as a result he was awarded a contract extension that took him through to 2022.
First Podium
The Covid-interrupted season of 2020 provided another step up in Norris's F1 journey when a ninth-place finish in the drivers' championship came accompanied by his first-ever F1 podium – a third-place in the opening race of the season in Australia. This time around he almost doubled his points total with 97 and finished only eight behind Sainz.
In 2021, with Sainz departing for Ferrari, Norris was joined at McLaren by Daniel Ricciardo and continued to impress. More podiums were to follow – most notably in Monza when his second place earned McLaren their first one-two finish since 2010 – but doubly impressive was the fact he used changing weather conditions in qualifying for the Russian Grand Prix to earn his first-ever pole position. He finished the season in sixth place in the drivers' championship.
He was unable to match this in 2022 when, almost for the first time in his career, he endured a season of plateauing in a car that was uncompetitive for much of the year. Only one podium was forthcoming – in the Emilia Romagna Grand Prix in Imola – but still he managed a seventh place in the championship; finishing on 85 points and four places ahead of his teammate Ricciardo.
Fan Favourite
All of which leads us brings us full circle to 2023 – the Lando Norris breakthrough season. Not only has he grabbed the recent headlines on the track, but his infectious personality has made a favourite of fans and media alike off it, and arguably created the most in-demand character in the paddock.
Rumours abound too as to his future, with his current deal with McLaren taking him through to 2025, against the backdrop of Sergio Perez's Red Bull deal expiring at the end of 2024.
Christian Horner has spoken of his admiration of Norris's abilities and told Sky Sports News, "Lando's a great driver – he's a big talent, big personality and of course he's one of those drivers that you keep an eye on."
READ MORE: Why Adrian Newey is the BEST and WORST thing to happen to F1