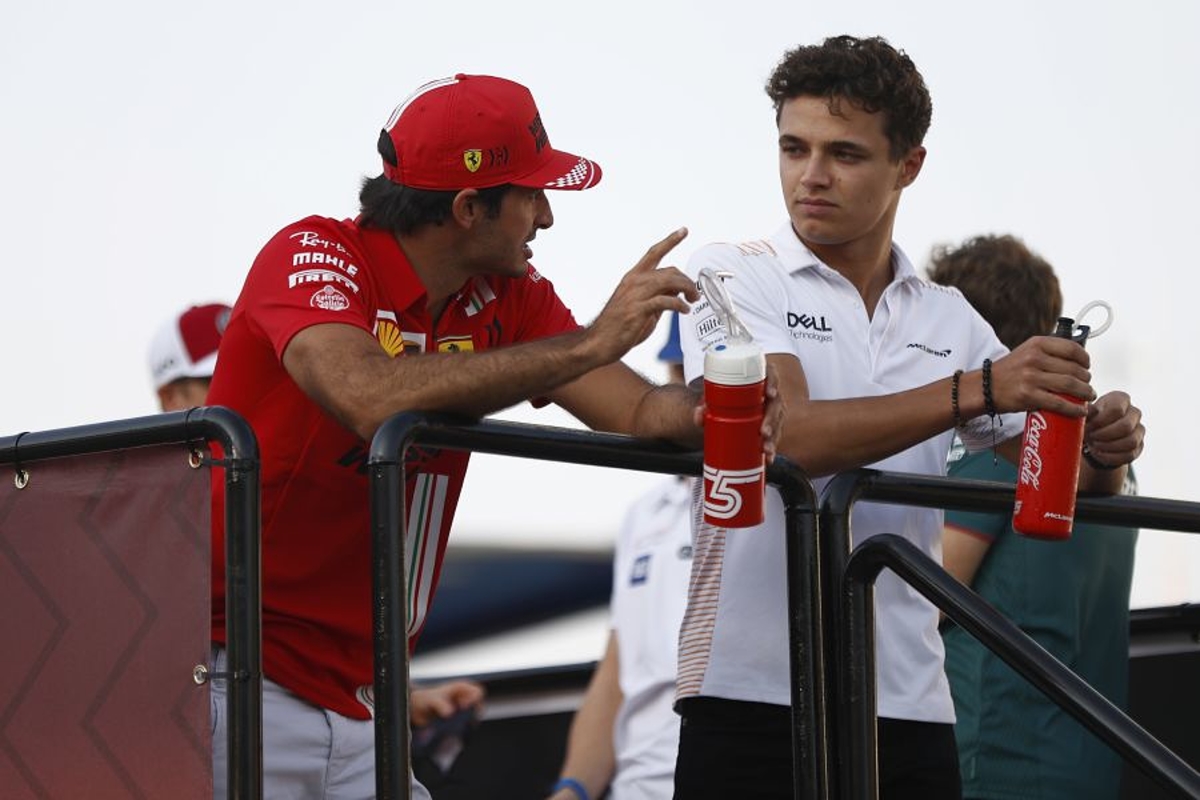 Norris COPIES Ferrari duo Sainz and Leclerc with post-podium celebration antics
Norris COPIES Ferrari duo Sainz and Leclerc with post-podium celebration antics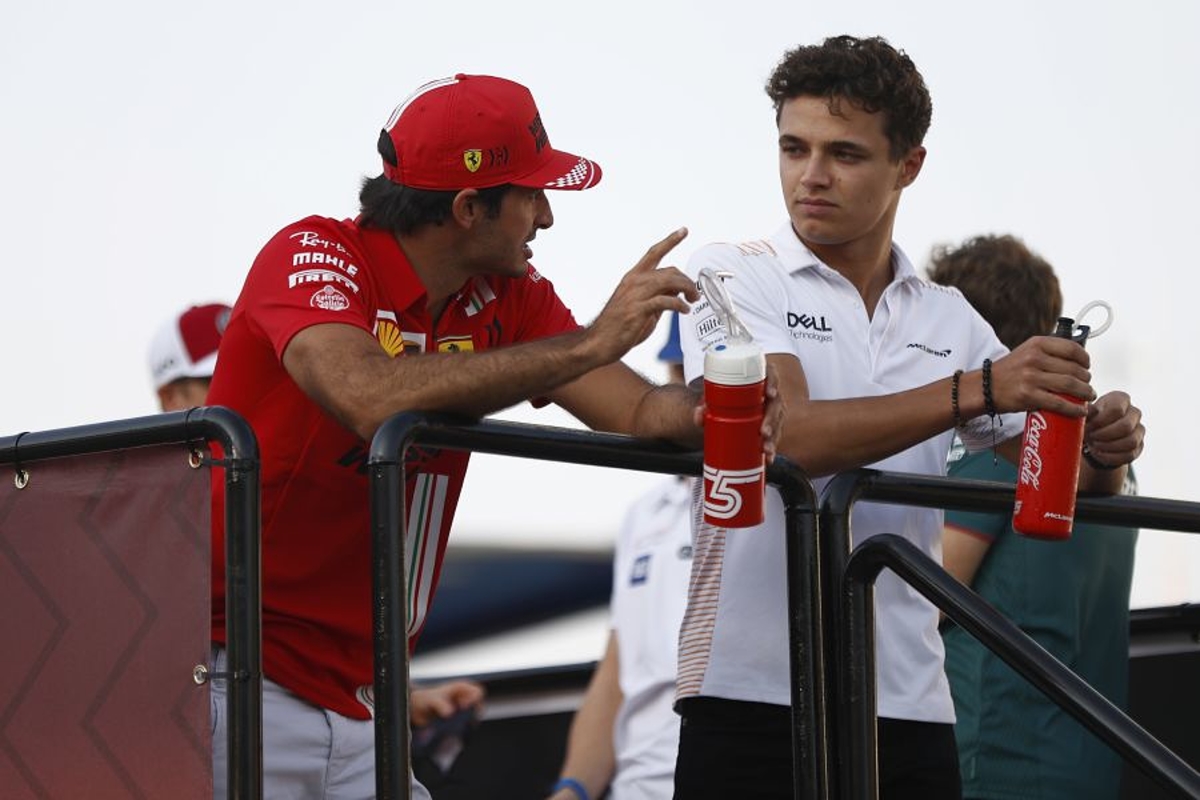 Lando Norris celebrated his second-place finish at the Hungarian Grand Prix in style alongside Alex Albon, sporting an eye-catching papaya bucket hat.
Securing his second podium in as many races, Norris capitalised on Lewis Hamilton's sluggish start to move up from third and went on to finish second after holding off Sergio Perez's late charge with a number of impressive low-fuel laps.
The result marked another milestone in McLaren's superb resurgence, with their upgrades allowing both Norris and Oscar Piastri to fight at the front of the grid.
And understandably, Norris was delighted with his display after leaving the circuit.
Hitching a lift with his close friend, and Williams racer, Albon, Norris took to social media to share a picture of himself beaming away and holding up two fingers.
READ MORE: Norris fumes over being 'SCREWED OVER' in drive to Hungary podium
A literal hat tip
Nestled on his head was an orange and white hat adorned with plenty of papayas, a tip to McLaren's triumph.
His caption read: "P2! Another podium. Insane! Papaya is back."
Striking bucket hats appear to be the hot trend in the paddock currently, with Charles Leclerc and Carlos Sainz having both adopted the headwear.
Sainz was gifted a hat covered in red chillies - a tribute to his nickname - by one spectator ahead of the Spanish Grand Prix and duly obliged to wear it over the race weekend.
His team-mate, Charles Leclerc, then clearly took inspiration, having arrived ahead of the action at the Hungaroring wearing a garish banana bucket hat.
Going bananas for this bucket hat 🍌 pic.twitter.com/7RdttPYyCj

— Scuderia Ferrari (@ScuderiaFerrari) July 17, 2023
READ MORE: Best F1 TV commentators and presenters: GPFans Broadcaster Power Rankings