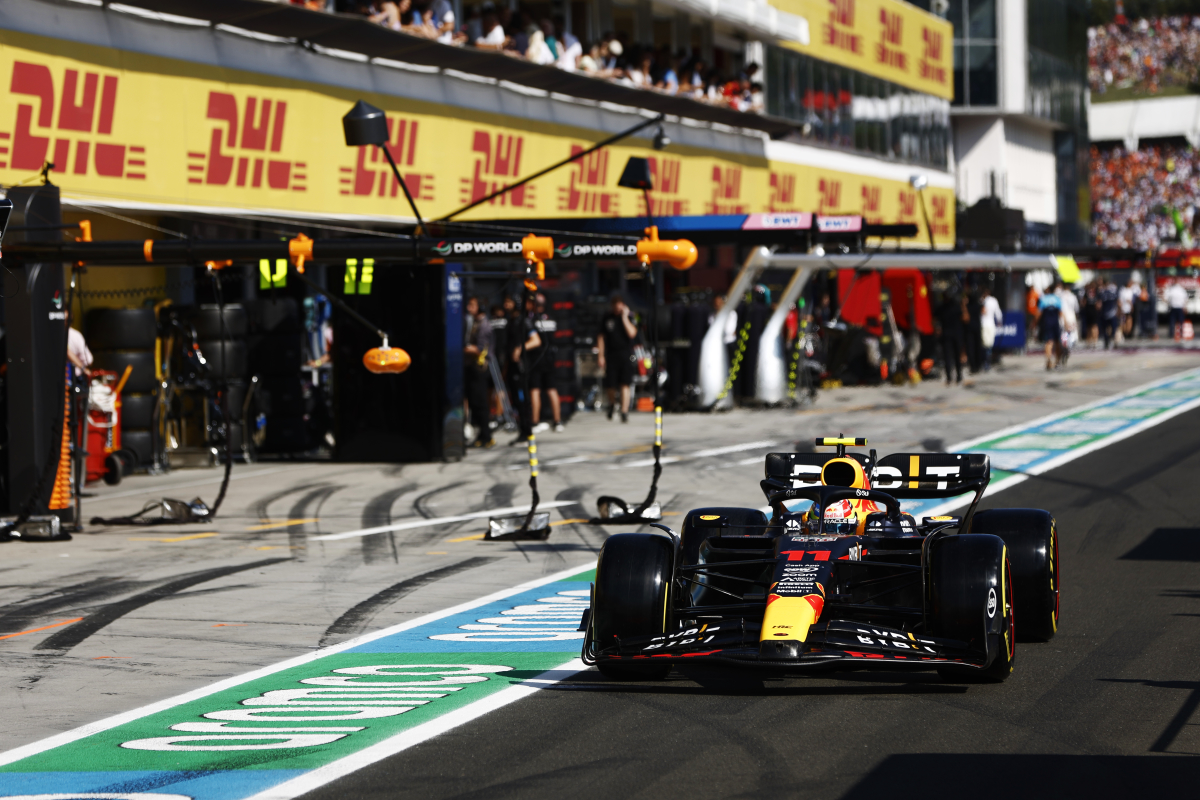 Red Bull break ANOTHER 2023 record with unbelievable feat in Hungarian GP
Red Bull break ANOTHER 2023 record with unbelievable feat in Hungarian GP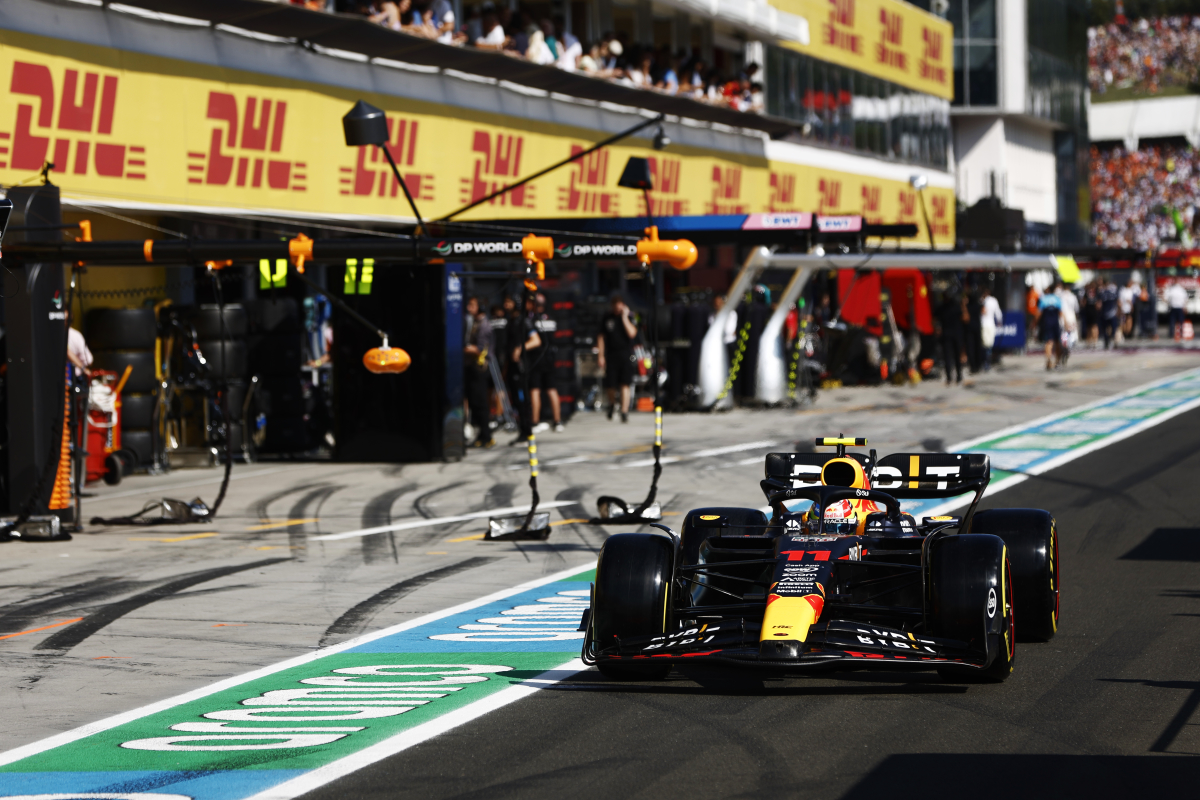 Red Bull has broken yet another 2023 F1 record with an unbelievable feat in the Hungarian Grand Prix.
The mechanics in the pitlane produced a remarkable pitstop that lasted just 1.9 seconds to get Sergio Perez back in the race in record time.
It is still an unofficial record for the season with the current fastest stop coming at the Spanish GP, again by Red Bull with Perez on board in a time of 2.07 seconds.
Earlier in the race, McLaren had matched Red Bull's 2.0 second stop from earlier in the season with Oscar Piastri, but it still wasn't enough to stop Lando Norris from getting the undercut on his team-mate.
READ MORE: Hamilton suffers SHOCKING first lap as RICCIARDO caught in turn 1 tangle
The pitstop kings
Red Bull is consistently among the very best on pitlane every single race which just makes beating them even harder.
The reigning champions have had the fastest pitstop four times in 11 races prior to this weekend's Hungarian GP.
But they aren't the only ones with both Ferrari and McLaren showing good speed in changing tyres.
The Scuderia are second in the 'DHL Fastest Pitstop Award' with McLaren third.
Mercedes should be a little concerned, however, as they are down in seventh with Haas bringing up the rear.
READ MORE: Best F1 TV commentators and presenters: GPFans Broadcaster Power Rankings