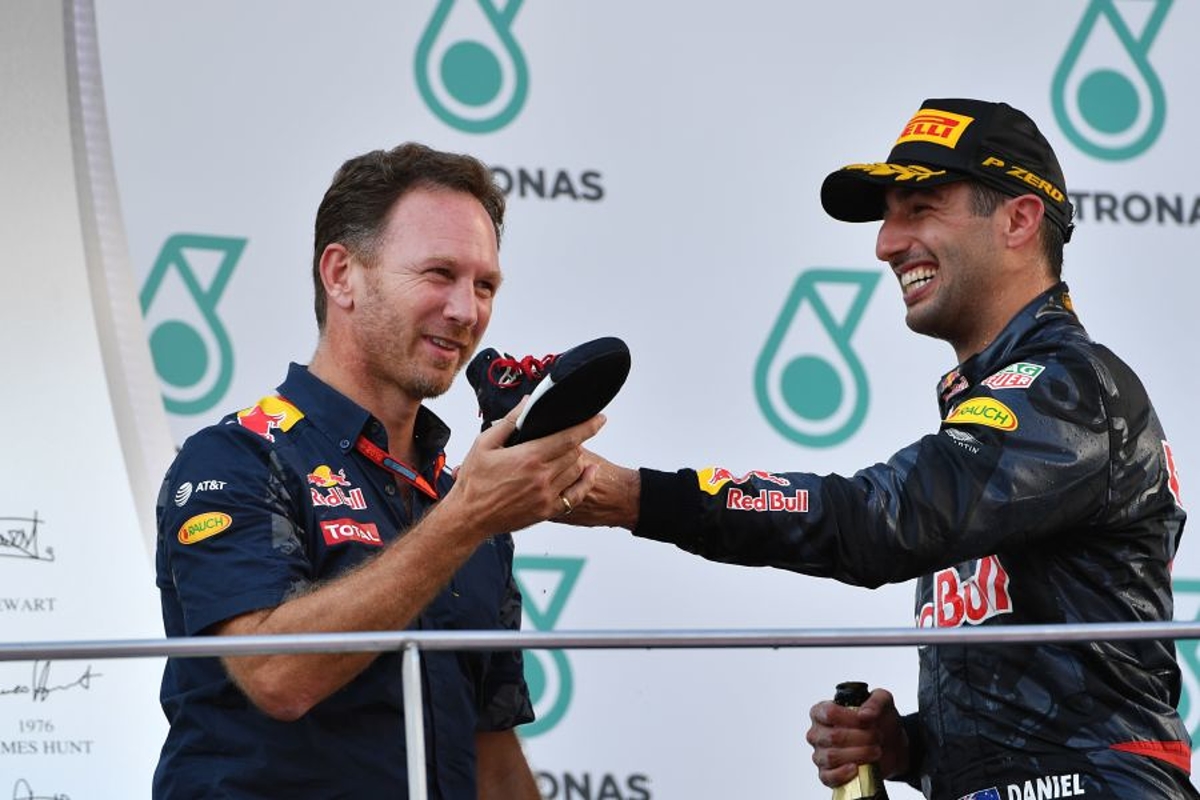 Horner reveals Ricciardo F1 return approach came BEFORE stunning Silverstone test
Horner reveals Ricciardo F1 return approach came BEFORE stunning Silverstone test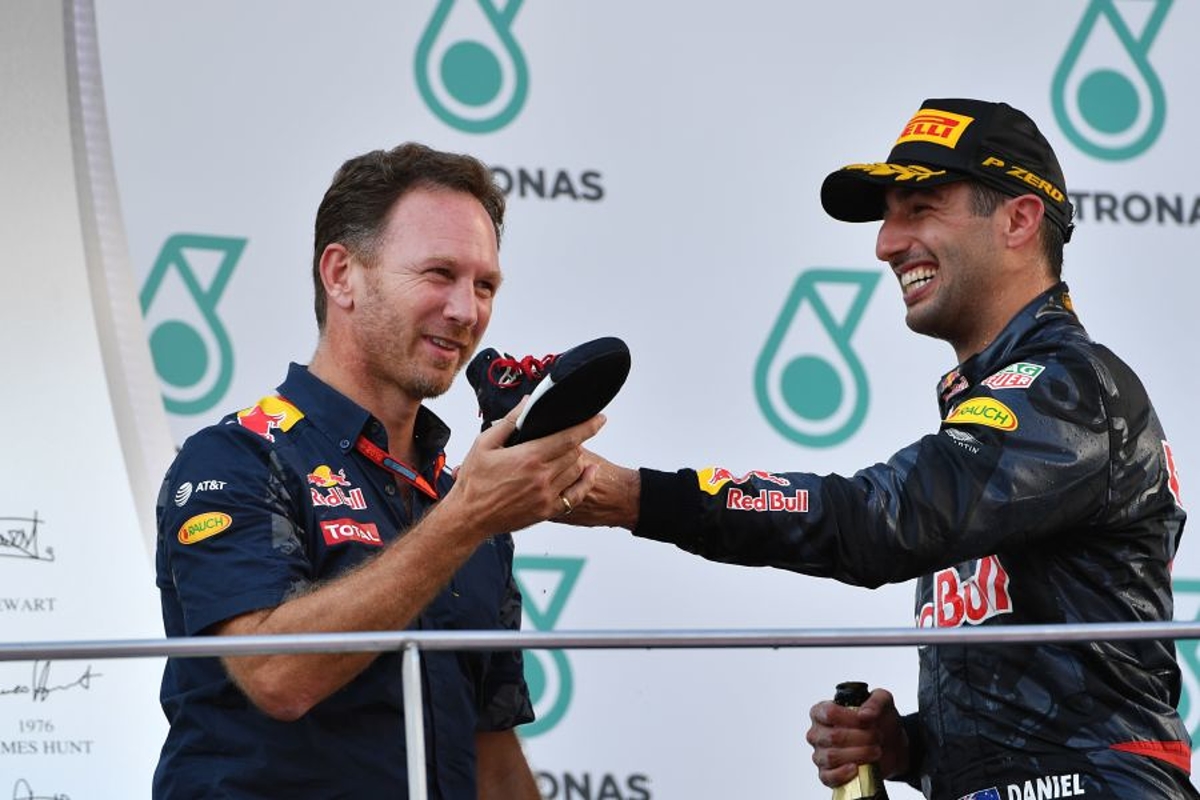 Christian Horner has revealed that he held talks with Daniel Ricciardo over replacing Nyck de Vries at AlphaTauri before the Silverstone test, as the Red Bull team principal admitted that the Dutch driver was not 'hitting the targets'.
De Vries' mid-season departure has seen one of the most-loved F1 drivers return to the grid in the form of Ricciardo. The ever-smiling Australian will drive at AlphaTauri 'on loan' for the remainder of the season, leaving his role as Red Bull's reserve driver.
Yet even if the Honey Badger is such an amiable character within the paddock, the move to bring him to Red Bull's sister team has proven to be a rather ruthless one.
READ MORE: Perez's Red Bull future at RISK with self-inflicted errors spelling the end
And the latest details that have emerged from De Vries' departure have seen Horner reveal that he held talks with Ricciardo over moving to AlphaTauri before the Silverstone test had even taken place.
Ricciardo lined up for AlphaTauri before Silverstone test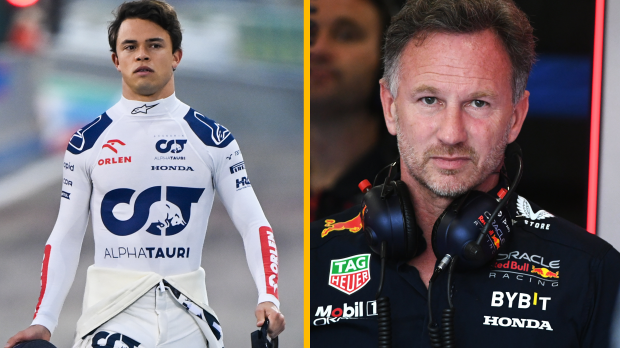 "These things just don't happen with a phone call," he told Sky Sports. "So, you know, we talked a bit, it was obvious that Nyck was struggling, he wasn't hitting the targets.
"And you have to understand that those drivers we're looking at with an eye for Red Bull Racing.
"It was clear that Nyck wasn't going to be an appealing driver to us longer term. So we discussed it [swapping in Ricciardo]. I discussed it with Daniel before the [Silverstone] test and said 'Would you be up for getting in the AlphaTauri if the test goes well?'
"He got in the car at Silverstone, he was up for that challenge. And by the 11th lap he had done a lap time, that would have put him on the front row of the British Grand Prix. It was clear to me that he was he was back.
"And then of course, you know, there's a discussion internally. AlphaTauri were very keen to take him, obviously [there was a] discussion inside as well. And then obviously, you know, Helmut was keen to make the phone call to Nyck."
READ MORE: Best F1 TV commentators and presenters: GPFans Broadcaster Power Rankings