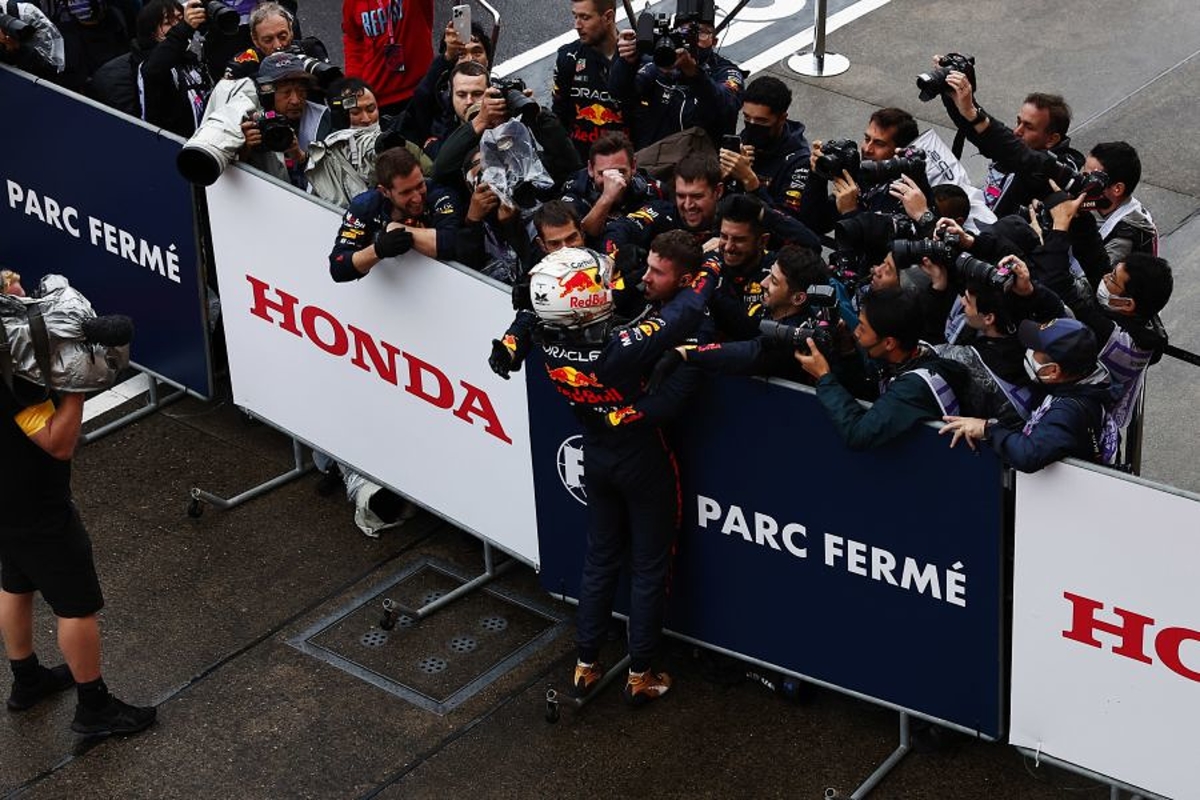 F1 CEO praises "amazing talent" Verstappen after title-clinching victory
F1 CEO praises "amazing talent" Verstappen after title-clinching victory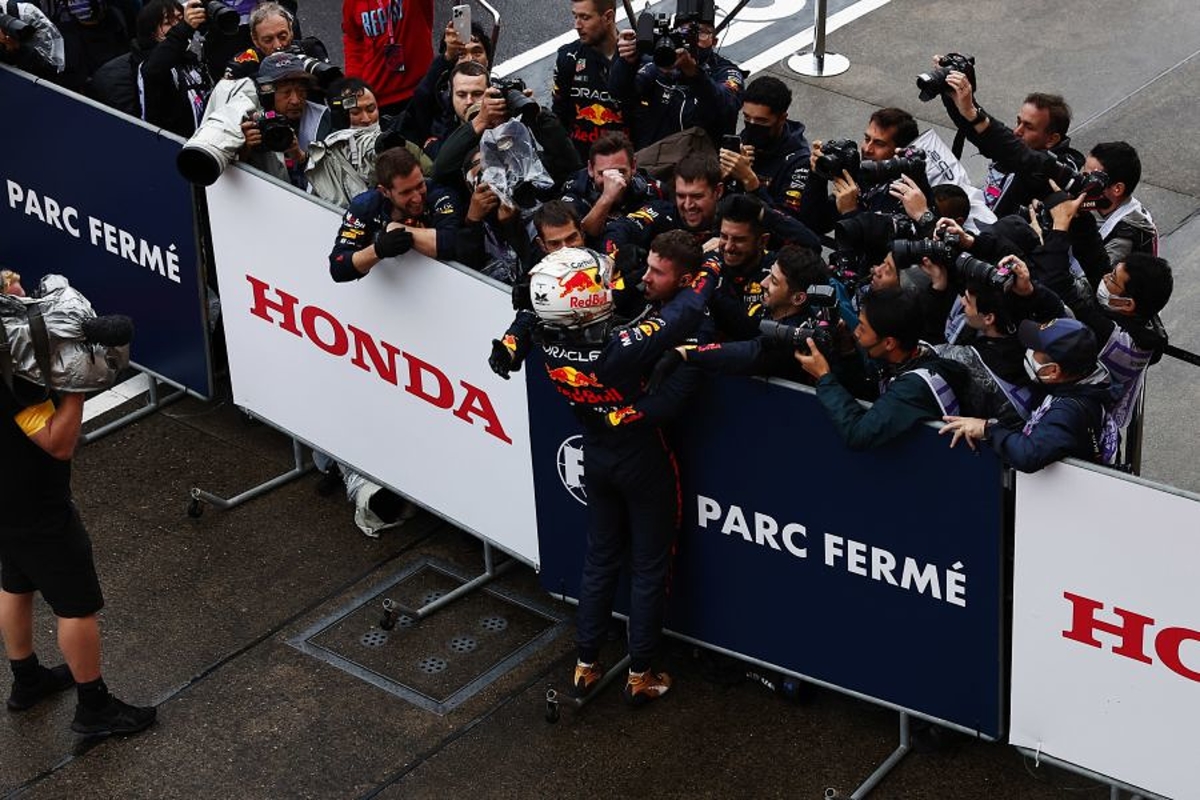 F1 CEO Stefano Domenicali has congratulated "amazing talent" Max Verstappen after the Dutchman clinched his second world drivers' title.
Verstappen dominated a dramatic Japanese Grand Prix that was curtailed by the regulated three-hour race time limit following heavy rain at Suzuka, with a two-hour red flag separating the first three laps from the 45-minute sprint to the flag.
It has been assumed that only a portion of the points would be allocated due to only 50-75 per cent of the race distance being completed.
But with the FIA clarifying that the green-flag finish allowed full points to be awarded and Charles Leclerc's last corner penalty demoting the Ferrari driver to third and behind Sergio Perez, Verstappen was declared the champion.
It means Verstappen becomes the second-youngest double champion in F1 history, behind only Sebastian Vettel.
In a message of acknowledgement to the Red Bull driver, who has notched up 12 victories from 18 races this season, Domenicali said: "Congratulations to Max Verstappen and Red Bull for clinching the driver's championship for 2022.
"Max has driven incredibly all season, with no mistakes, and has shown the world again what an amazing talent he is."
Attention will turn to those fighting for position behind Verstappen with four races remaining and Domenicali added: "Charles, Sergio, George [Russell], Lewis [Hamilton] and Carlos [Sainz] will be battling to the end to make the top three and we are all looking forward to the next few races."