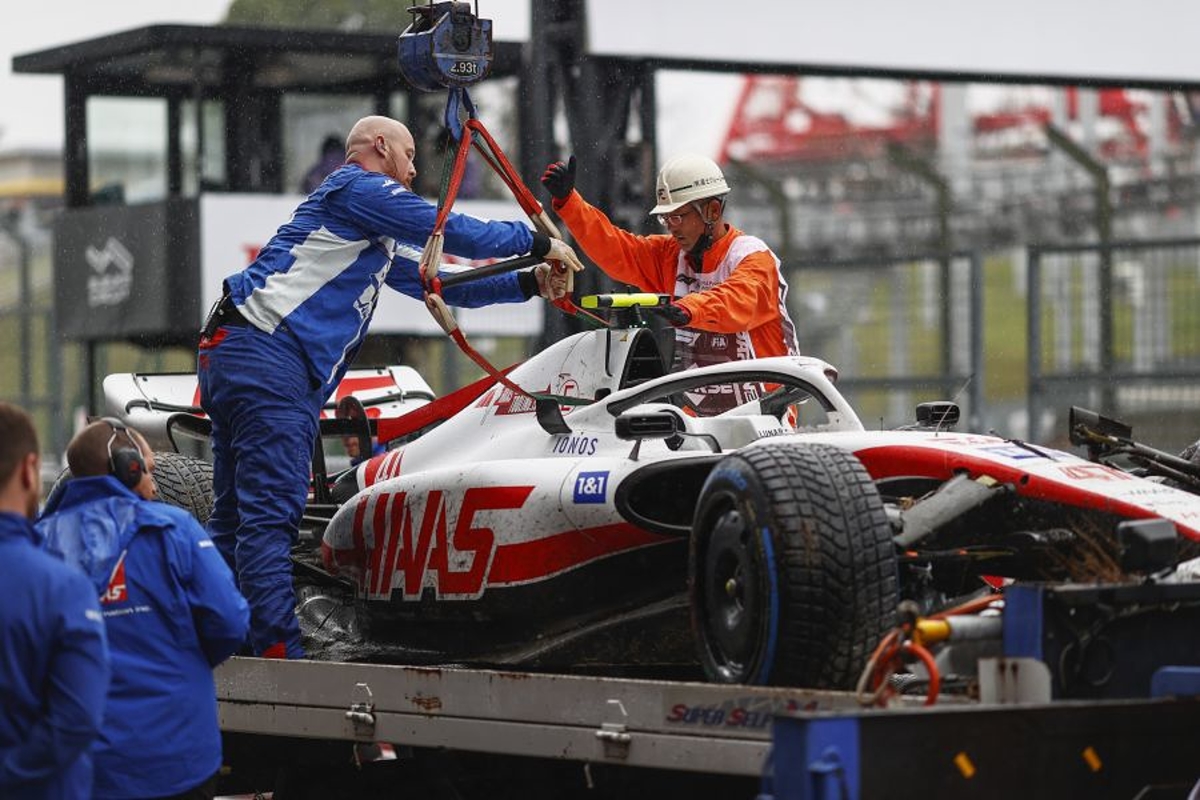 Schumacher concedes cocktail of factors for heavy crash
Schumacher concedes cocktail of factors for heavy crash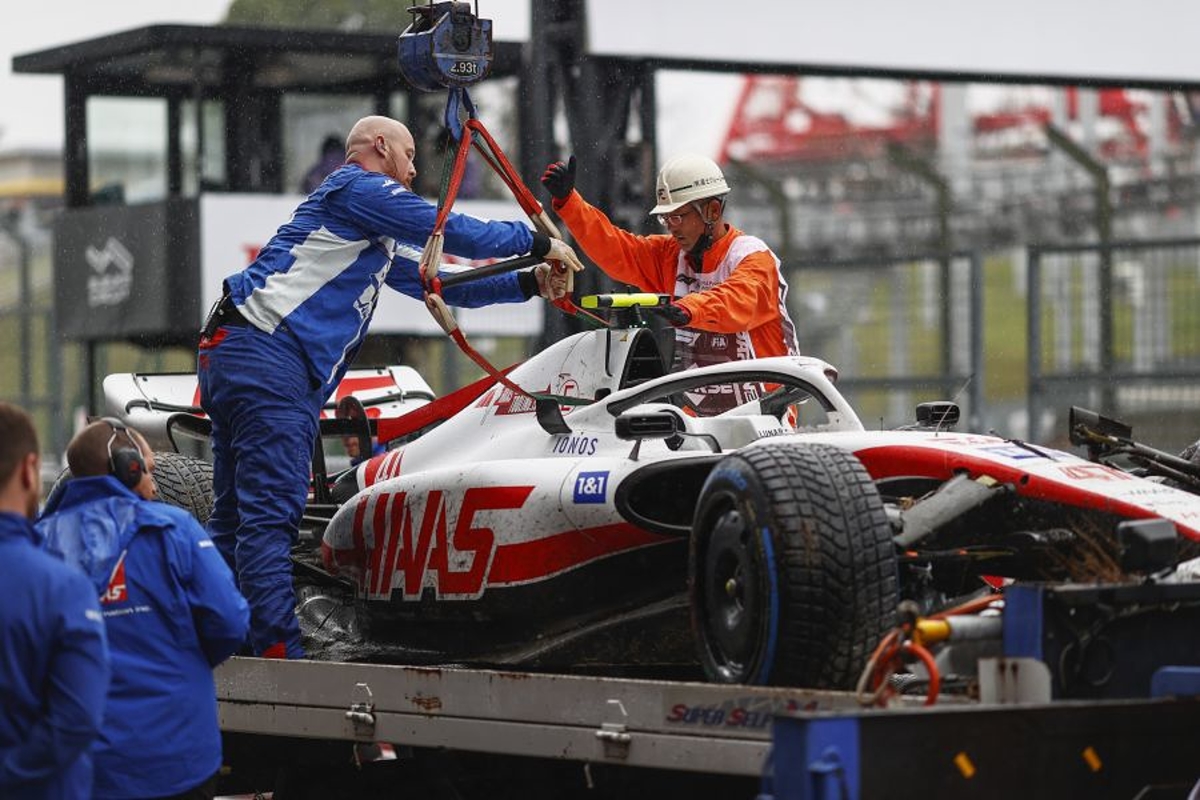 Mick Schumacher has conceded a multitude of factors contributed to his crash after first practice for the Japanese Grand Prix.
The German had finished seventh quickest in the first hour of running - he was only denied fourth by traffic on his quickest lap - as Haas underlined its performance in the wet at Suzuka.
But after heavy rain kept all but the Alfa Romeos in the garages for the final 10 minutes, drivers took to the track at the end of the session to convene on the grid for a round of practice starts after the chequered flag.
After getting off the line, Schumacher made his way through the first sector before spinning into the barriers at the high-speed Dunlop Curve, blaming aquaplaning for the incident.
Asked if the drop in tyre temperature from sitting on the grid played a part in the crash, Schumacher replied: "For sure it wasn't great that we lost temperature from the practice start.
"But I think it was more from the fact that we had a car ahead, which threw up a lot of spray, and hence we didn't really see much of where to put the car.
"On top of that, we were in a mode in which we tried to learn as much as we could from to be able to have all the right settings for the race."
Schumacher - Chassis damage "fixable"
Schumacher was forced to sit out the second session, missing out on 90 minutes of running as his Haas mechanics performed a chassis change.
The original VF-22 chassis cracked after the front tyre made contact ahead of the sidepods during the impact.
With scrutineering performed only once per day, there was no opportunity for the team to get Schumacher back on track.
On whether the chassis was a write-off, Schumacher insisted: "It is fixable.
"It is just something we can't check here on site so it has to go back to Dallara in that case."