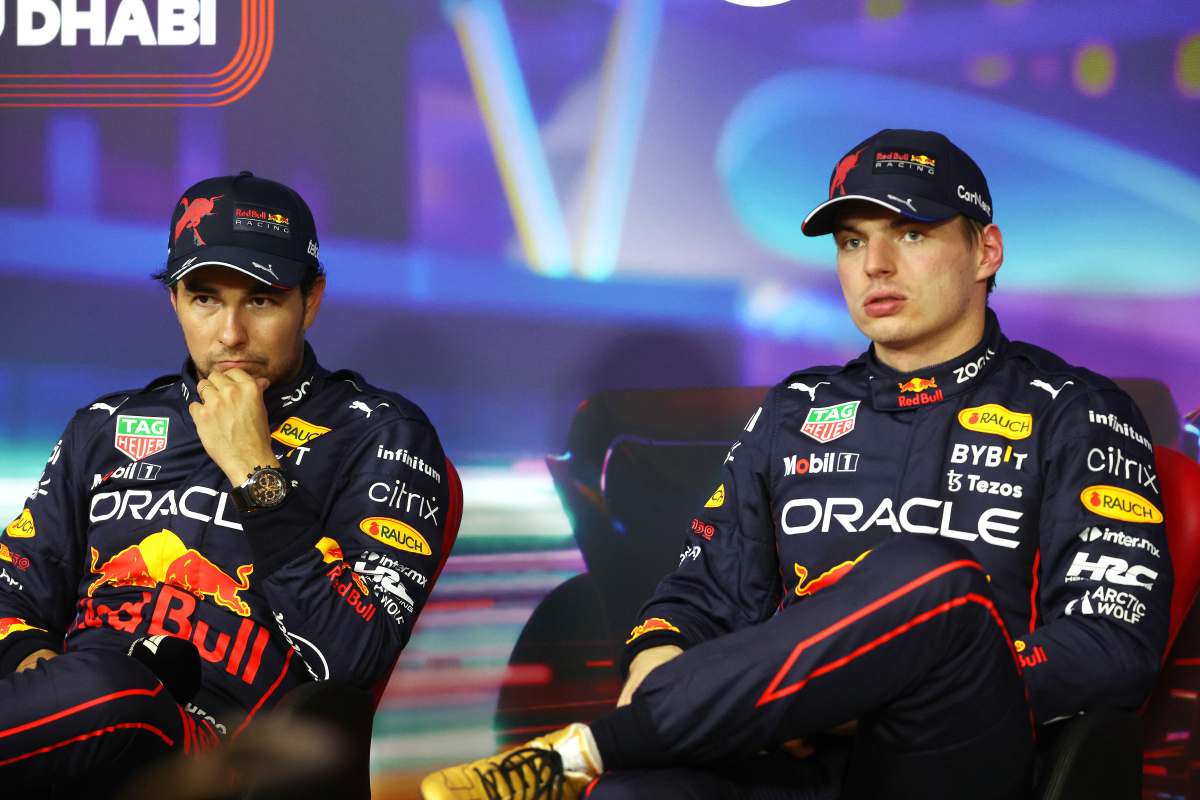 F1 qualifying head to heads - Final 2022 Rankings
F1 qualifying head to heads - Final 2022 Rankings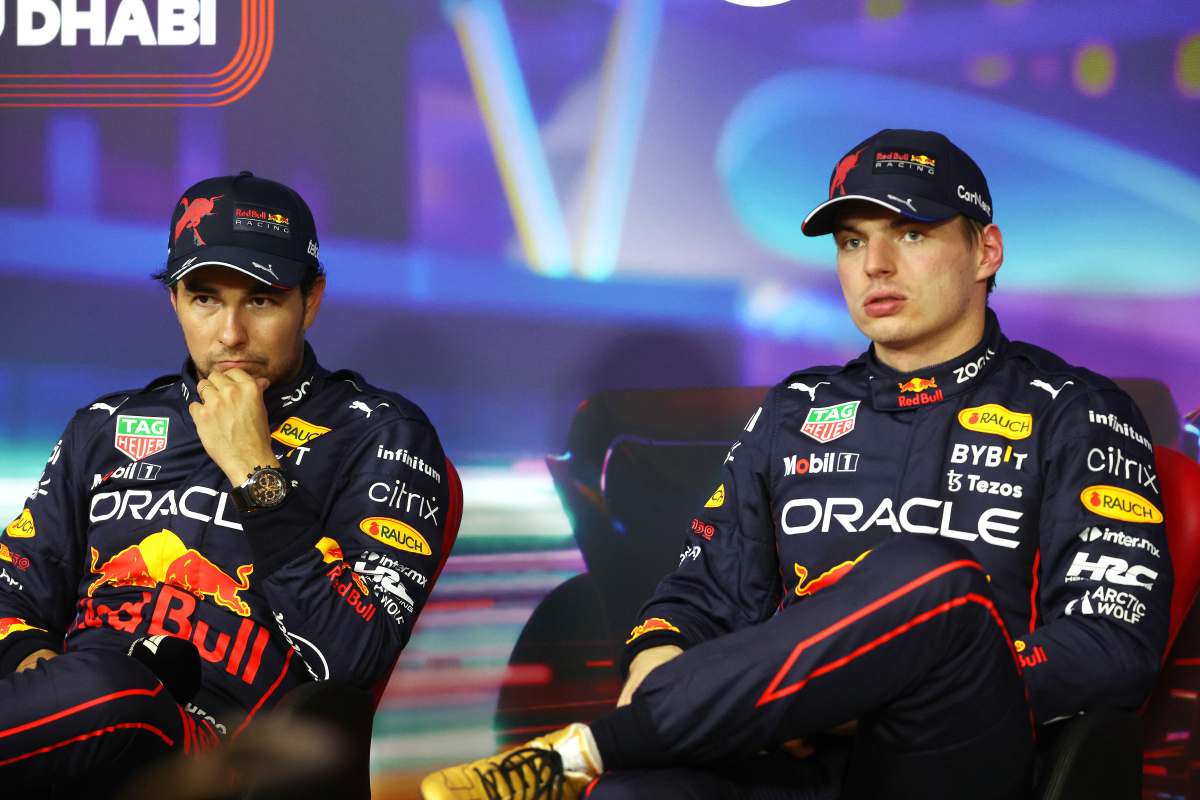 Max Verstappen scored his seventh pole position as the final qualifying session of the season reached its conclusion.
Abu Dhabi saw the final team-mate battles of the season reach their conclusion with some a close fight and others a far more one-sided affair.
Verstappen, Lewis Hamilton and Charles Leclerc all led their opposite numbers at the Yas Marina Circuit while Fernando Alonso made a rare Q2 exit.
In qualifying, of course, the first rival any F1 driver wants to beat is his team-mate, so did the battles shape up after 22 sessions this season?
These stats are purely based on qualifying and do not reflect grid penalties applied for the race itself.
F1 2022 qualifying head to head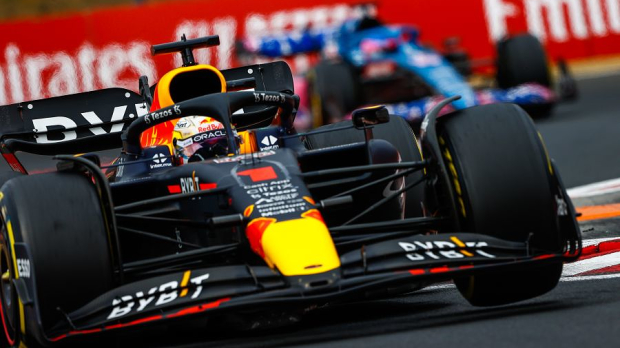 Red Bull: Max Verstappen 18 - 4 Sergio Perez
| Driver | Q3 | Q2 | Q1 |
| --- | --- | --- | --- |
| Verstappen | 22 | - | - |
| Perez | 20 | 2 | - |
Best qualifying position
| Driver | Position | Race |
| --- | --- | --- |
| Verstappen | 1st | Emilia Romagna, Canada, Austria, Belgium, Netherlands, Japan, Mexico City, Abu Dhabi |
| Perez | 1st | Saudi Arabia |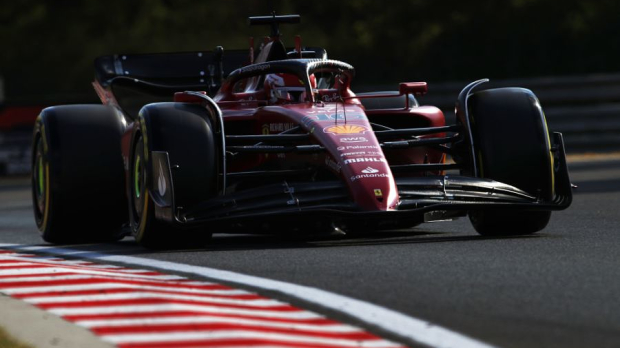 Ferrari: Charles Leclerc 15 - 7 Carlos Sainz
| Driver | Q3 | Q2 | Q1 |
| --- | --- | --- | --- |
| Leclerc | 21 | 1 | - |
| Sainz | 22 | - | - |
Best qualifying position
| Driver | Position | Race |
| --- | --- | --- |
| Leclerc | 1st | Bahrain, Australia, Miami, Spain, Monaco, Azerbaijan, France, Italy, Singapore |
| Sainz | 1st | Great Britain, USA |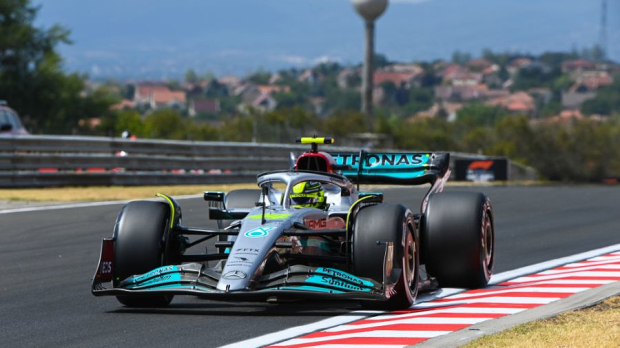 Mercedes: George Russell 9 - 13 Lewis Hamilton
| Driver | Q3 | Q2 | Q1 |
| --- | --- | --- | --- |
| Russell | 19 | 3 | - |
| Hamilton | 20 | 1 | 1 |
Best qualifying position
| Driver | Position | Race |
| --- | --- | --- |
| Russell | 1st | Hungary |
| Hamilton | 3rd | Singapore, Mexico City |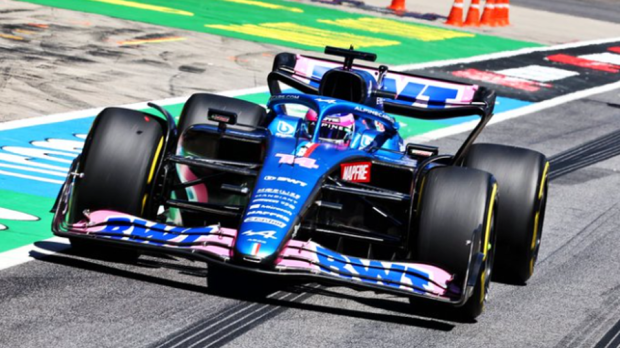 Alpine: Fernando Alonso 12 - 10 Esteban Ocon
| Driver | Q3 | Q2 | Q1 |
| --- | --- | --- | --- |
| Alonso | 18 | 3 | 1 |
| Ocon | 11 | 7 | 4 |
Best qualifying position
| Driver | Position | Race |
| --- | --- | --- |
| Alonso | 2nd | Canada |
| Ocon | 5th | Saudi Arabia, Austria, Hungary, Belgium, Japan |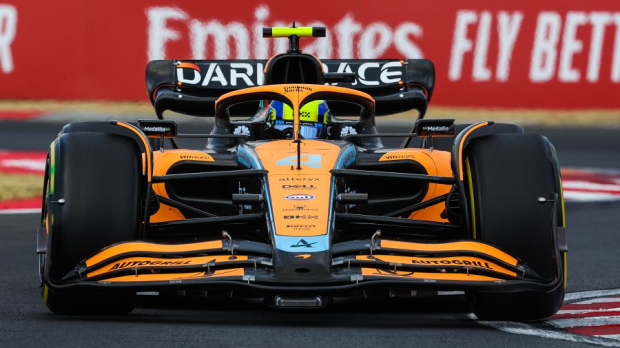 McLaren: Lando Norris 19 - 2 Daniel Ricciardo
| Driver | Q3 | Q2 | Q1 |
| --- | --- | --- | --- |
| Norris | 16 | 6 | - |
| Ricciardo | 7 | 10 | 5 |
Best qualifying position
| Driver | Position | Race |
| --- | --- | --- |
| Norris | 3rd | Emilia Romagna |
| Ricciardo | 6th | Emilia Romagna |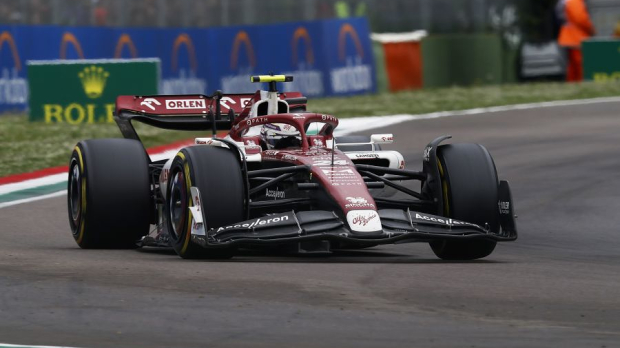 Alfa Romeo: Valtteri Bottas 14 - 8 Zhou Guanyu
| Driver | Q3 | Q2 | Q1 |
| --- | --- | --- | --- |
| Bottas | 8 | 9 | 5 |
| Zhou | 2 | 15 | 5 |
Best qualifying position
| Driver | Position | Race |
| --- | --- | --- |
| Bottas | 5th | Miami |
| Zhou | 9th | Great Britain |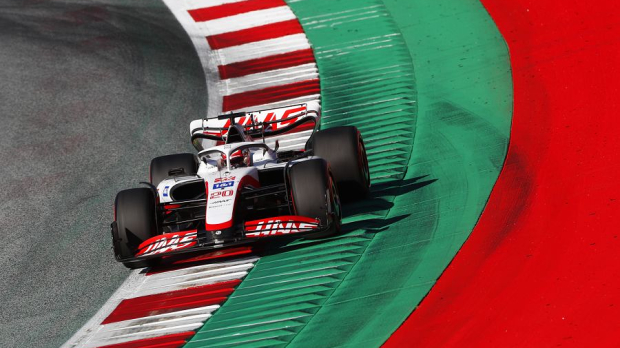 Haas: Kevin Magnussen 16 - 6 Mick Schumacher
| Driver | Q3 | Q2 | Q1 |
| --- | --- | --- | --- |
| Magnussen | 9 | 3 | 10 |
| Schumacher | 4 | 11 | 7 |
Best qualifying position
| Driver | Position | Race |
| --- | --- | --- |
| Magnussen | 1st | São Paulo |
| Schumacher | 6th | Canada |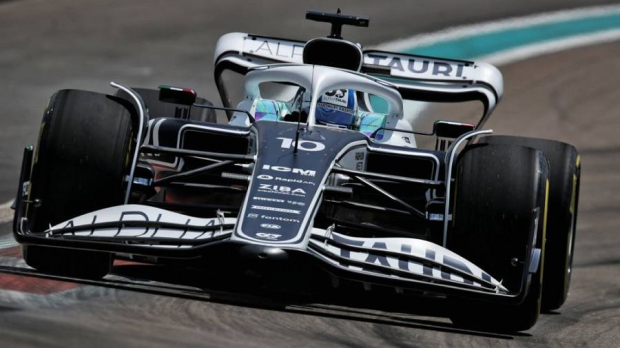 AlphaTauri: Pierre Gasly 13 - 9 Yuki Tsunoda
| Driver | Q3 | Q2 | Q1 |
| --- | --- | --- | --- |
| Gasly | 6 | 9 | 7 |
| Tsunoda | 5 | 10 | 7 |
Best qualifying position
| Driver | Position | Race |
| --- | --- | --- |
| Gasly | 6th | Azerbaijan, Singapore |
| Tsunoda | 8th | Azerbaijan, France |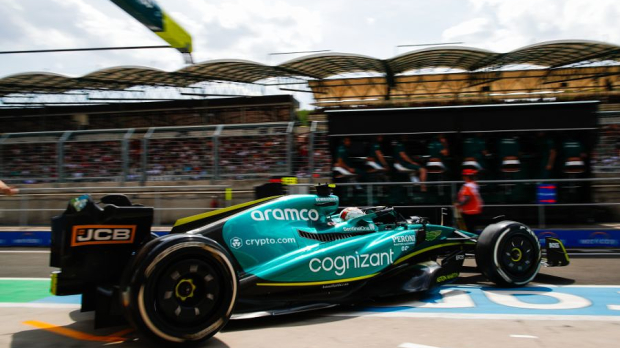 Aston Martin: Sebastian Vettel 13 - 7 Lance Stroll *Nico Hulkenberg 1 - 1 Lance Stroll
| Driver | Q3 | Q2 | Q1 |
| --- | --- | --- | --- |
| Vettel | 5 | 4 | 10 |
| Stroll | 3 | 8 | 12 |
| Hulkenberg | - | - | 1 |
Best qualifying position
| Driver | Position | Race |
| --- | --- | --- |
| Vettel | 9th | Emilia Romagna, Monaco, Azerbaijan,Japan, Abu Dhabi |
| Stroll | 7th | USA |
| Hulkenberg | 17th | Bahrain |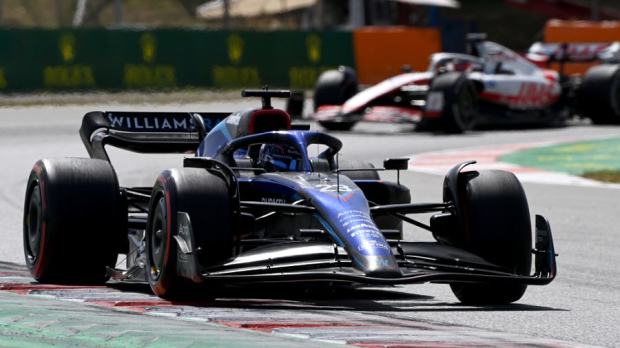 Williams: Alex Albon 19 - 2 Nicholas Latifi *Nyck de Vries 1 - 0 Nicholas Latifi
| Driver | Q3 | Q2 | Q1 |
| --- | --- | --- | --- |
| Albon | 1 | 7 | 13 |
| Latifi | 1 | - | 21 |
| De Vries | - | 1 | - |
Best qualifying position
| Driver | Position | Race |
| --- | --- | --- |
| Albon | 9th | Belgium |
| Latifi | 10th | Great Britain |
| De Vries | 13th | Italy |