Charles Leclerc has secured his second Italian Grand Prix pole and his eighth of the current F1 season.
The Ferrari driver clinched top spot on the grid by 0.145secs from Max Verstappen, who starts from seventh after the Dutchman was handed a five-place grid penalty for fitting a fifth internal combustion engine of the season.
In qualifying, of course, the first rival any F1 driver wants to beat is his team-mate, so how are the battles shaping up after 16 sessions this season?
These stats are purely based on qualifying and do not reflect grid penalties applied for the race itself.
F1 2022 qualifying head to head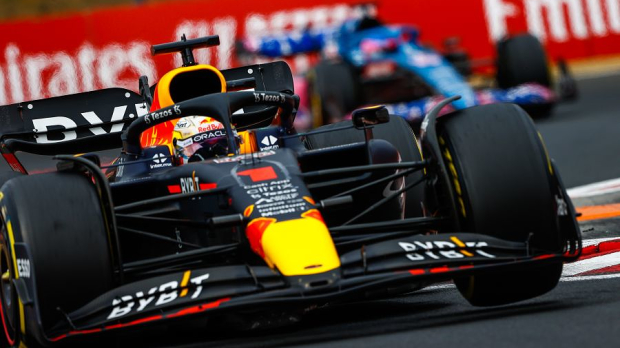 Red Bull: Max Verstappen 13 - 3 Sergio Perez
| Driver | Q3 | Q2 | Q1 |
| --- | --- | --- | --- |
| Verstappen | 16 | - | - |
| Perez | 14 | 2 | - |
Best qualifying position
| Driver | Position | Race |
| --- | --- | --- |
| Verstappen | 1st | Emilia Romagna, Canada, Austria, Belgium, Netherlands |
| Perez | 1st | Saudi Arabia |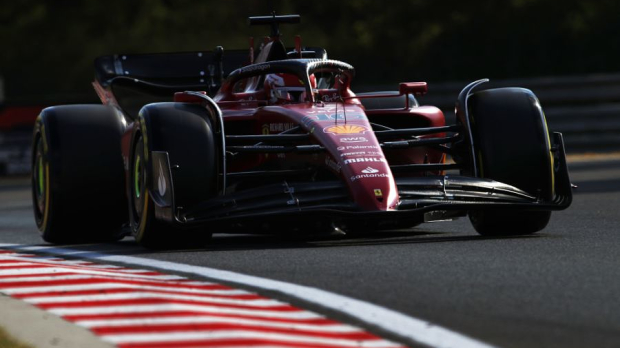 Ferrari: Charles Leclerc 12 - 4 Carlos Sainz
| Driver | Q3 | Q2 | Q1 |
| --- | --- | --- | --- |
| Leclerc | 15 | 1 | - |
| Sainz | 16 | - | - |
Best qualifying position
| Driver | Position | Race |
| --- | --- | --- |
| Leclerc | 1st | Bahrain, Australia, Miami, Spain, Monaco, Azerbaijan, France, Italy |
| Sainz | 1st | Great Britain |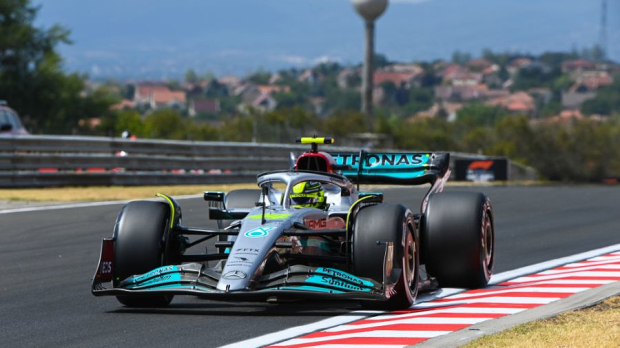 Mercedes: George Russell 7 - 9 Lewis Hamilton
| Driver | Q3 | Q2 | Q1 |
| --- | --- | --- | --- |
| Russell | 14 | 2 | - |
| Hamilton | 14 | 1 | 1 |
Best qualifying position
| Driver | Position | Race |
| --- | --- | --- |
| Russell | 1st | Hungary |
| Hamilton | 4th | Canada, France, Netherlands |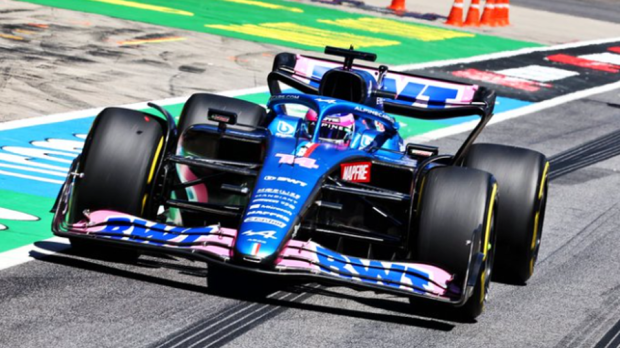 Alpine: Fernando Alonso 9 - 7 Esteban Ocon
| Driver | Q3 | Q2 | Q1 |
| --- | --- | --- | --- |
| Alonso | 13 | 2 | 1 |
| Ocon | 7 | 7 | 2 |
Best qualifying position
| Driver | Position | Race |
| --- | --- | --- |
| Alonso | 2nd | Canada |
| Ocon | 5th | Saudi Arabia, Austria, Hungary, Belgium |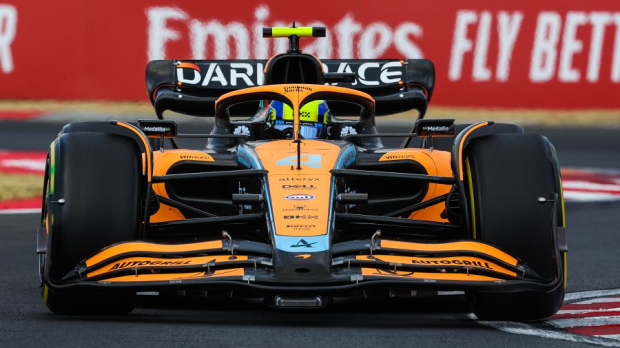 McLaren: Lando Norris 14 - 2 Daniel Ricciardo
| Driver | Q3 | Q2 | Q1 |
| --- | --- | --- | --- |
| Norris | 10 | 6 | - |
| Ricciardo | 6 | 7 | 3 |
Best qualifying position
| Driver | Position | Race |
| --- | --- | --- |
| Norris | 3rd | Emilia Romagna |
| Ricciardo | 6th | Emilia Romagna |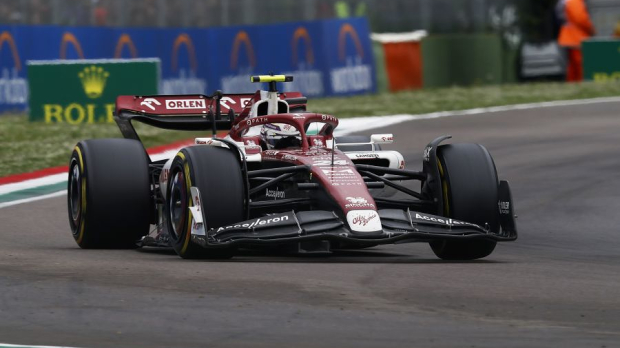 Alfa Romeo: Valtteri Bottas 11 - 5 Zhou Guanyu
| Driver | Q3 | Q2 | Q1 |
| --- | --- | --- | --- |
| Bottas | 6 | 8 | 2 |
| Zhou | 2 | 10 | 4 |
Best qualifying position
| Driver | Position | Race |
| --- | --- | --- |
| Bottas | 5th | Miami |
| Zhou | 9th | Great Britain |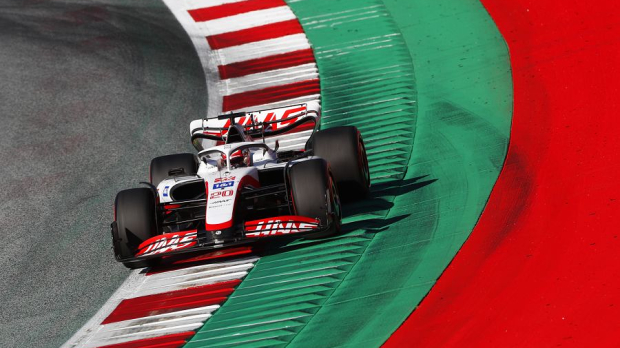 Haas: Kevin Magnussen 12 - 4 Mick Schumacher
| Driver | Q3 | Q2 | Q1 |
| --- | --- | --- | --- |
| Magnussen | 7 | 2 | 7 |
| Schumacher | 4 | 8 | 4 |
Best qualifying position
| Driver | Position | Race |
| --- | --- | --- |
| Magnussen | 4th | Emilia Romagna |
| Schumacher | 6th | Canada |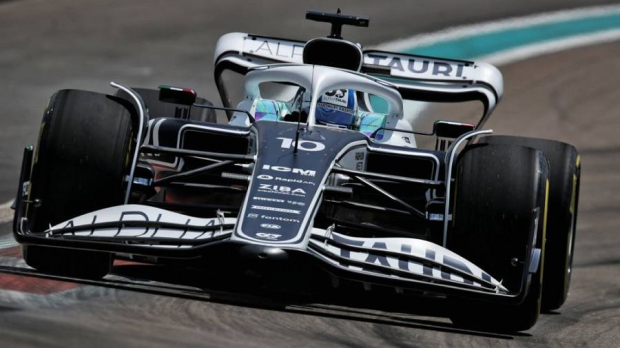 AlphaTauri: Pierre Gasly 10 - 6 Yuki Tsunoda
| Driver | Q3 | Q2 | Q1 |
| --- | --- | --- | --- |
| Gasly | 5 | 6 | 5 |
| Tsunoda | 4 | 6 | 6 |
Best qualifying position
| Driver | Position | Race |
| --- | --- | --- |
| Gasly | 6th | Azerbaijan |
| Tsunoda | 8th | Azerbaijan, France |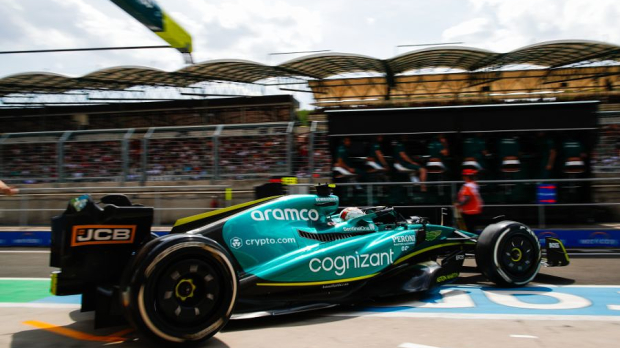 Aston Martin: Sebastian Vettel 9 - 5 Lance Stroll *Nico Hulkenberg 1 - 1 Lance Stroll
| Driver | Q3 | Q2 | Q1 |
| --- | --- | --- | --- |
| Vettel | 3 | 2 | 9 |
| Stroll | 2 | 4 | 10 |
| Hulkenberg | - | - | 1 |
Best qualifying position
| Driver | Position | Race |
| --- | --- | --- |
| Vettel | 9th | Emilia Romagna, Monaco, Azerbaijan |
| Stroll | 10th | Miami, Netherlands |
| Hulkenberg | 17th | Bahrain |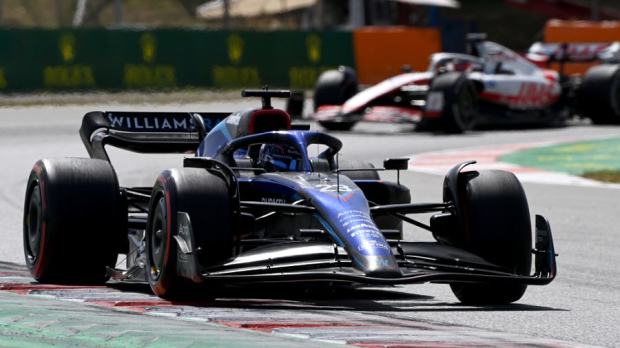 Williams: Alex Albon 13 - 2 Nicholas Latifi *Nyck de Vries 1 - 0 Nicholas Latifi
| Driver | Q3 | Q2 | Q1 |
| --- | --- | --- | --- |
| Albon | 1 | 5 | 9 |
| Latifi | 1 | - | 15 |
| De Vries | - | 1 | - |
Best qualifying position
| Driver | Position | Race |
| --- | --- | --- |
| Albon | 9th | Belgium |
| Latifi | 10th | Great Britain |
| De Vries | 13th | Italy |