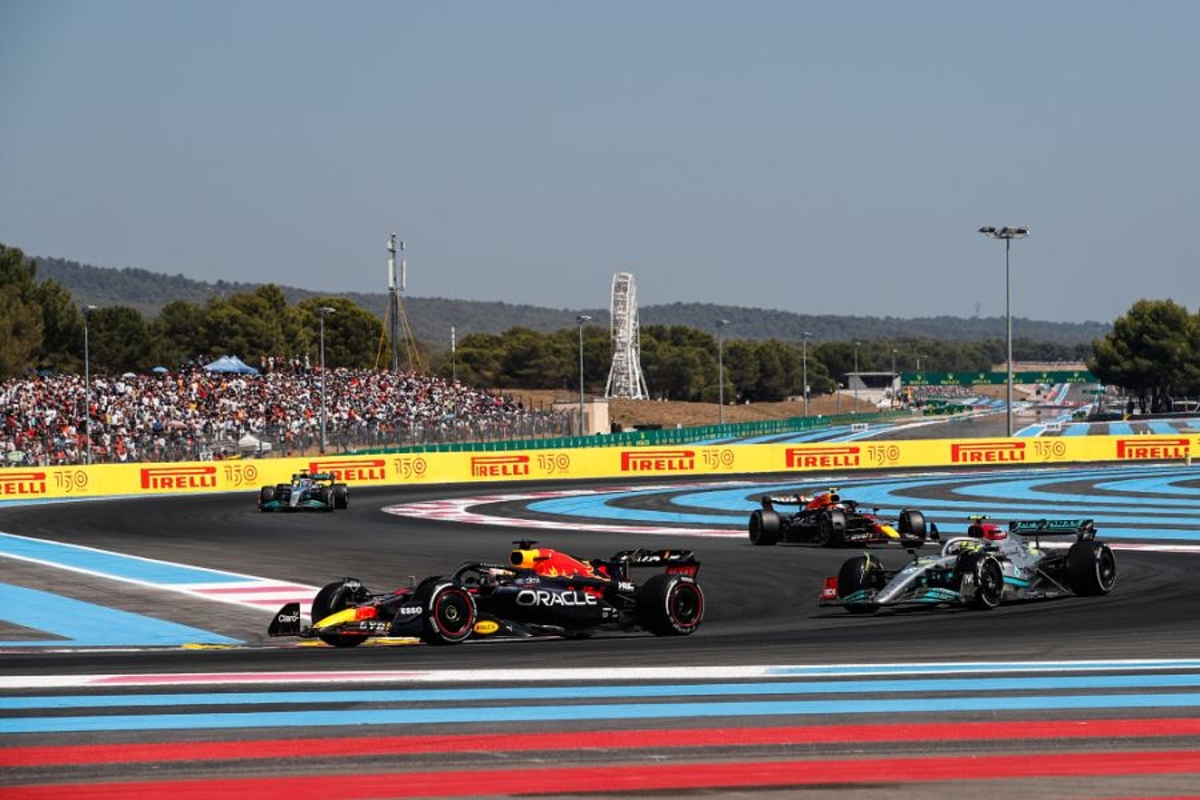 Verstappen takes giant stride towards title, Leclerc fury after crash
Verstappen takes giant stride towards title, Leclerc fury after crash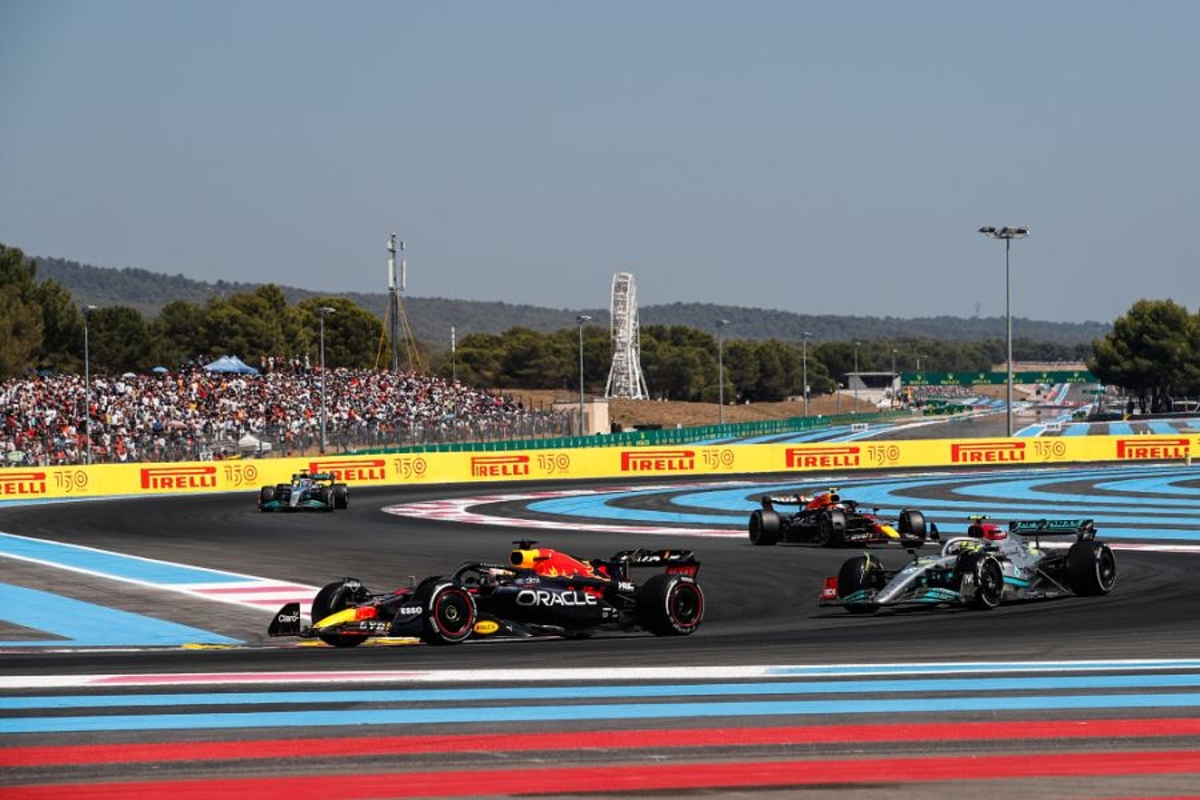 Reigning F1 champion Max Verstappen took a giant step towards a second title after rival Charles Leclerc gifted the Red Bull driver victory at the French Grand Prix.
Leclerc held the lead from the start and had weathered a storm as Verstappen attacked early on, only to spin out from the lead on lap 18.
The result means the gap between the two drivers extends to 63 points after Leclerc's third retirement from a race lead this season.
Lewis Hamilton finished second for his best result of the season on his 300th race start, ahead of team-mate George Russell, who took advantage of a late virtual safety car to catch Sergio Perez napping.
Ferrari endured a nightmare race with another strategic mistake costing Carlos Sainz a potential podium.
Leclerc furious after crash
The race was falling into Ferrari and Leclerc's hands after an initial onslaught from Verstappen.
The Red Bull driver had hounded the rear wing of his championship rival in the opening 10 laps only for the tyre degradation to swing the advantage towards Leclerc.
Verstappen pitted on lap 16, confirming a two-stop strategy whilst Leclerc ploughed on.
But two laps later as the Dutchman pushed on his fresh set of hard tyres, Leclerc lost the rear end of the F1-75 at Le Beausset, hitting the tyre barriers front on.
Verstappen radioed to check the Monégasque was ok whilst Leclerc let out an excruciating cry of "no" after hinting at a throttle issue similar to the one that plagued the end of his Austrian Grand Prix victory.
Leclerc returned to the paddock, significantly keeping his crash helmet on whilst walking back towards his garage, later conceding the incident was his mistake.
Hamilton falls short of new Verstappen battle
Hamilton only narrowly missed out on jumping Verstappen for the race lead when pitting during the safety car.
Sainz was the main beneficiary of his team-mate's woes, pitting and rejoining in sixth, running the medium tyres compared to hards for those around him.
But an unsafe release caused Albon to lock up in his Williams in avoidance of the Ferrari, handing Sainz a five-second penalty.
Russell managed to keep Sainz at bay until lap 30 but going defensive into the turn eight-nine chicane left the Mercedes driver vulnerable into Signes, with the Spaniard finally making his way through.
Hamilton had been keeping within touching distance of Verstappen and holding Perez at a healthy margin but a big slide at turn two cost the seven-time around a second and a half of race time.
That left Verstappen all alone with a comfortable buffer as he eased to victory.
Mercedes-Red Bull fight ignites
By lap 42 Ferrari and Sainz were in discussion over strategy and disagreeing over whether to pit or not.
But Sainz went on the attack against Perez, superbly dicing through turns 11, 12 and 13 as his team called him into the pits.
He eventually did a lap later but could rejoin only in ninth.
Meanwhile, Russell made a lunge on Perez at turn eight, with the duo making contact as the Mexican squeezed his rival to the apex - the pair taking different views on team radio.
The Briton insisted he had the right to be where he was in the corner given the FIA's guidelines on racing rules, audibly frustrated in discussion with his pit wall and forcing an intervention from team principal Toto Wolff.
A late virtual safety car for Zhou Guanyu's stricken Alfa Romeo ended with three laps left, with Russell catching Perez by surprise as the end to the neutralisation came and made his move at the outside of turn 13.
Sainz could recover to only fifth and in no man's land, with countryman Fernando Alonso behind for Alpine.
Lando Norris clinched seventh for McLaren ahead of the second Alpine of Esteban Ocon, who overcame a five-second penalty for colliding with Yuki Tsunoda on lap one.
Daniel Ricciardo enjoyed a much-improved effort to finish ninth with Lance Stroll clinching a point on the weekend of Aston Martin's centenary celebrations.