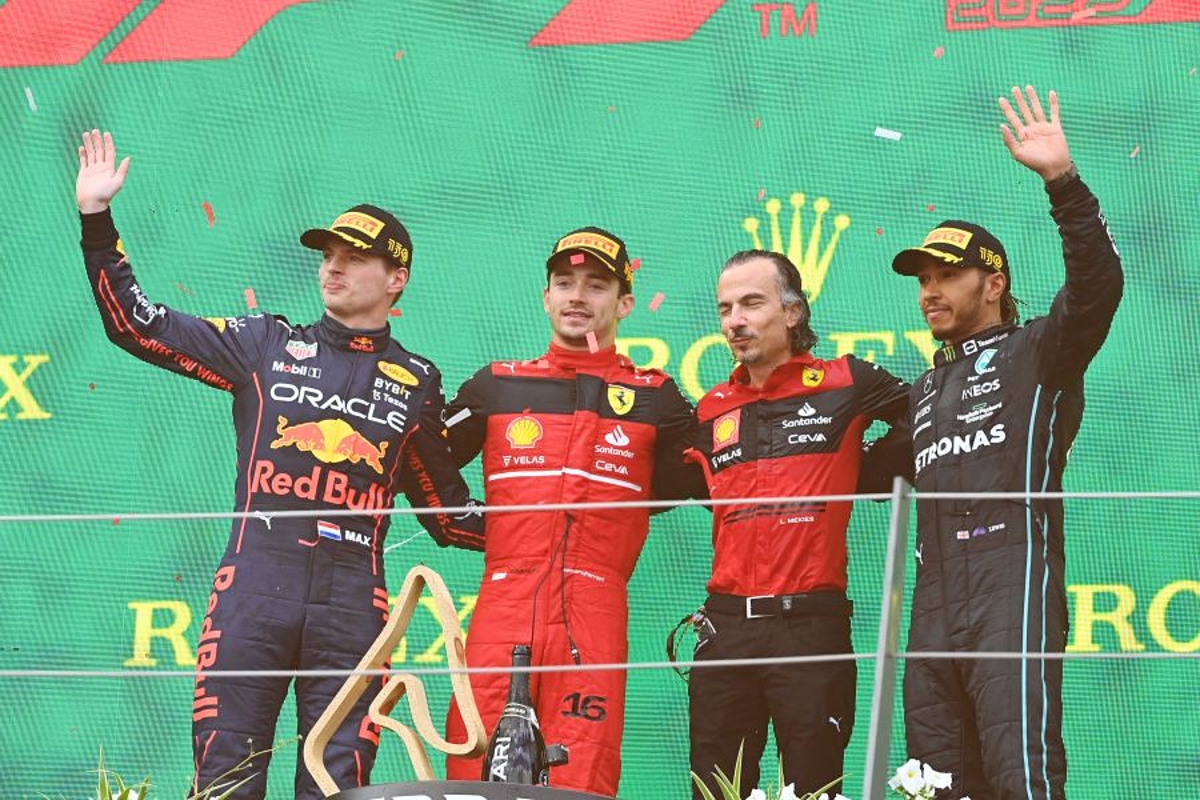 F1 drivers' standings - post-Austrian Grand Prix
F1 drivers' standings - post-Austrian Grand Prix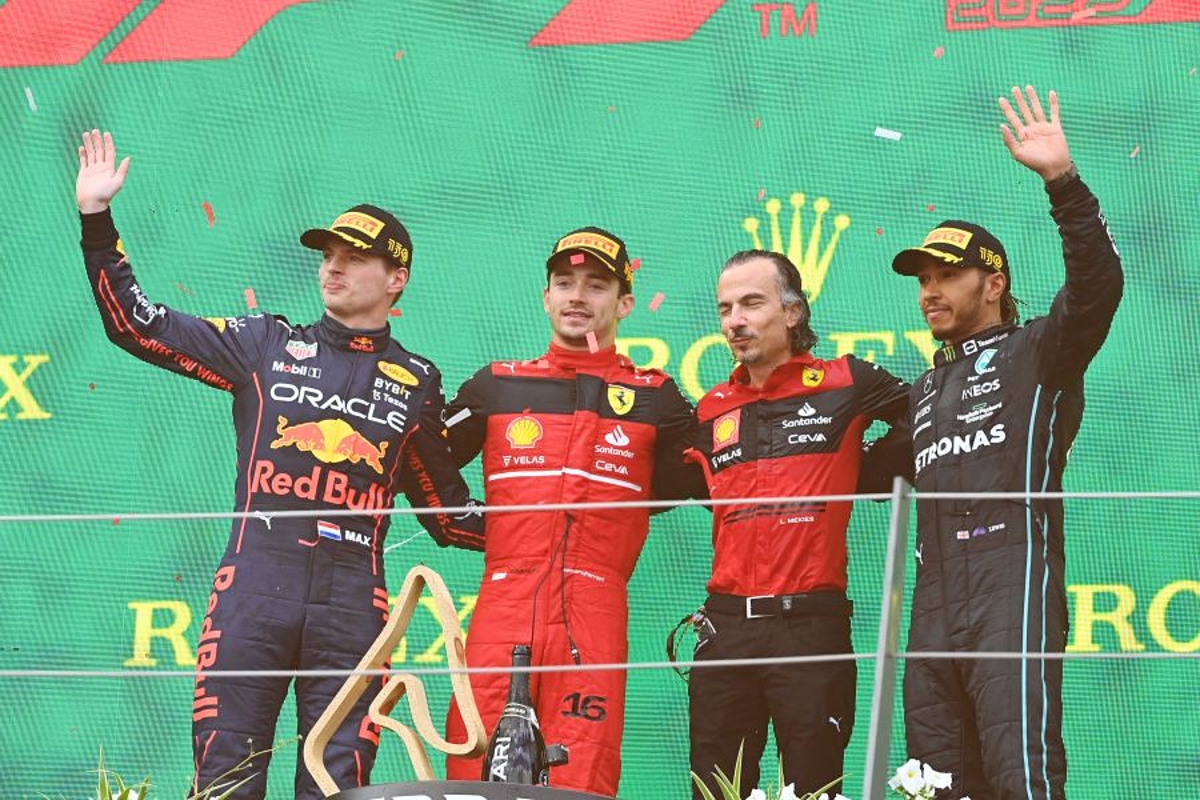 It was not the perfect Austrian Grand Prix weekend Red Bull's reigning F1 champion Max Verstappen had perhaps been hoping for.
Following a controlled sprint victory, his second of the year after also triumphing at the first in Imola, Verstappen seemed a sure-fire bet to also claim the grand prix win.
Yet despite starting from pole position ahead of Ferrari duo Charles Leclerc and Carlos Sainz, Verstappen was unable to shake off the Monégasque, in particular.
Under pressure, Verstappen saw his tyres wear out quicker than those on the SF-75s and would likely have finished third behind race-winner Leclerc and Sainz but for a late power unit failure for the Spanish driver.
Verstappen did take a key point for fastest lap, so over the weekend as a whole, only lost five points in total to Leclerc to now lead his main rival by 38 points.
The PU disaster means Sainz has lost considerable ground, similarly Verstappen's Red Bull team-mate Sergio Perez who retired with car damage a third of the way into the race following a lap-one collision with Mercedes' George Russell.
Russell, who dropped to 19th early on after serving a five-second penalty for the Perez clash and requiring a front-wing change, rose to fourth at the chequered flag, with team-mate Lewis Hamilton also ahead of him.
Russell is now five points behind fourth-placed Sainz, with Hamilton 19 points further back after finishing third for the third successive race.
So now, your points standings are...
F1 championship driver standings after the Austrian Grand Prix:
1. Max Verstappen | Red Bull Racing | 208 points
2. Charles Leclerc | Ferrari | 170 points
3. Sergio Perez | Red Bull Racing | 151 points
4.. Carlos Sainz | Ferrari | 133 points
5. George Russell | Mercedes | 128 points
6. Lewis Hamilton | Mercedes | 109 points
7. Lando Norris | McLaren | 64 points
8. Esteban Ocon | Alpine F1 | 39 points
9. Valtteri Bottas | Alfa Romeo | 46 points
10. Fernando Alonso | Alpine F1 | 29 points
11. Kevin Magnussen | Haas F1 Team | 22 points
12. Daniel Ricciardo | McLaren | 17 points
13. Pierre Gasly | AlphaTauri | 16 points
14. Sebastian Vettel | Aston Martin | 15 points
15. Mick Schumacher | Haas F1 Team | 12 points
16. Yuki Tsunoda | AlphaTauri | 11 points
17. Zhou Guanyu | Alfa Romeo | 5 point
18. Alexander Albon | Williams Racing | 3 points
19. Lance Stroll | Aston Martin | 3 points
20. Nicholas Latifi | Williams Racing | 0 points
21. Nico Hulkenberg | Aston Martin | 0 points