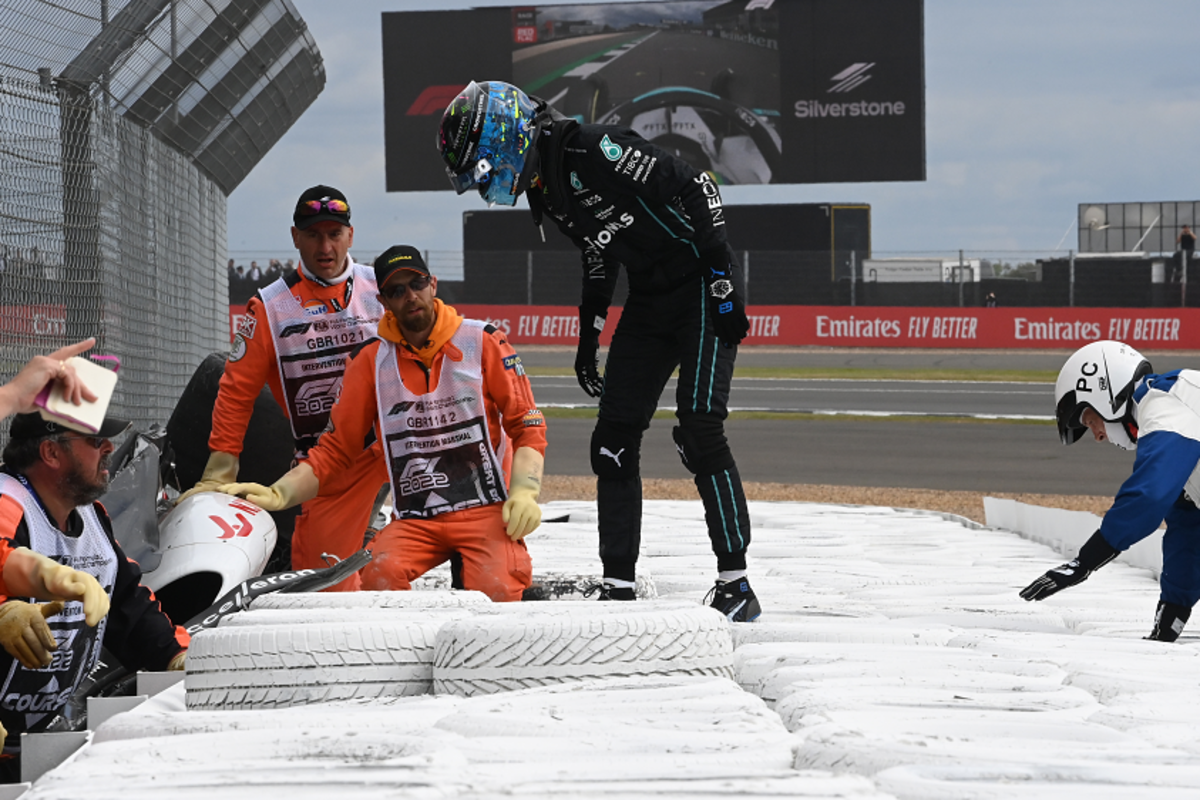 Wolff reveals pride over Russell horror crash reaction
Wolff reveals pride over Russell horror crash reaction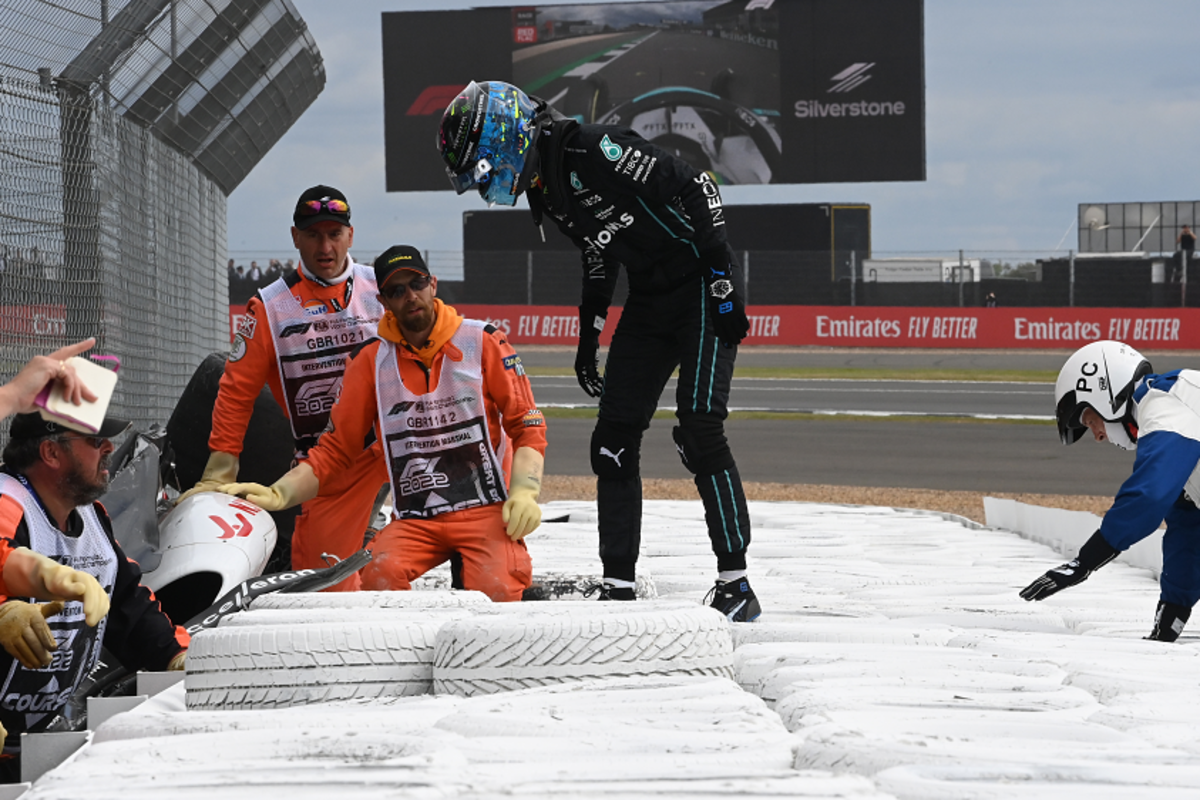 Toto Wolff has revealed his pride in seeing George Russell's "character" after the horrific opening-lap crash at the British Grand Prix.
Russell's Mercedes was rotated by Pierre Gasly's AlphaTauri as the field squeezed into Abbey, with his left-front tyres directed into the right-rear of Zhou Guanyu's Alfa Romeo.
The Chinese rookie was flipped upside-down and skidded into the gravel, before tumbling into the catch-fencing past the tyre barriers.
Russell stopped on track to tend to his fellow driver but when returning to his damaged W13, he was unable to refire the engine.
Having travelled back to the pits on foot to chat with his team in order to find a solution and get the car back for repairs, Russell returned to the exit of turn one but found his car on the back of a flatbed truck.
After lengthy conversations with Jo Bauer of the FIA, Russell discovered he was unable to take the restart and had been forced to retire from the race.
Recounting the weekend after Russell's team-mate Lewis Hamilton secured a podium, Mercedes team principal Wolff said: "It was a spectacular weekend at Silverstone, with amazing support and a more competitive showing. That reflects all the hard work to bring upgrades to the car - and a circuit that played to the strengths of our current package. "Lewis drove a brilliant race with some epic battles. A better result would have been possible if things had played out differently.
"George certainly had the pace to make up ground from P8. It was a shame he couldn't race, but we're proud of the character he showed after the incident."
Wolff cautious over Austrian GP chances
Mercedes struggled at the Red Bull Ring compared to Red Bull in recent years, with Max Verstappen dominating both races at the venue last season.
But ahead of this weekend's return to Spielberg, Wolff insisted: "I'm looking forward to being back in Austria: it's my home race and a location full of good memories.
"It's a very different track to Silverstone and one that hasn't always suited us in the past, but the cars have changed drastically since we were last in Spielberg.
"We'll keep our heads down, prepare the best we can and hopefully we can build momentum from Silverstone."