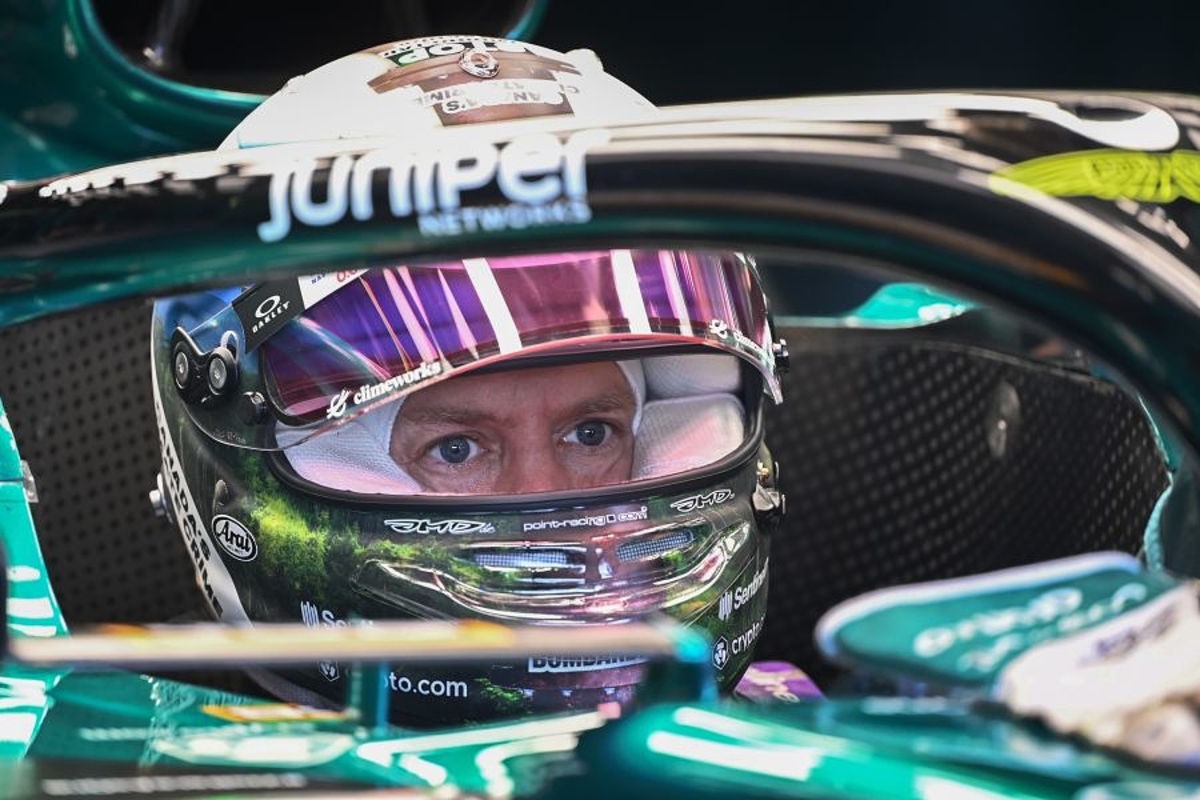 Aston Martin deny forcing "free man" Sebastian Vettel into helmet change
Aston Martin deny forcing "free man" Sebastian Vettel into helmet change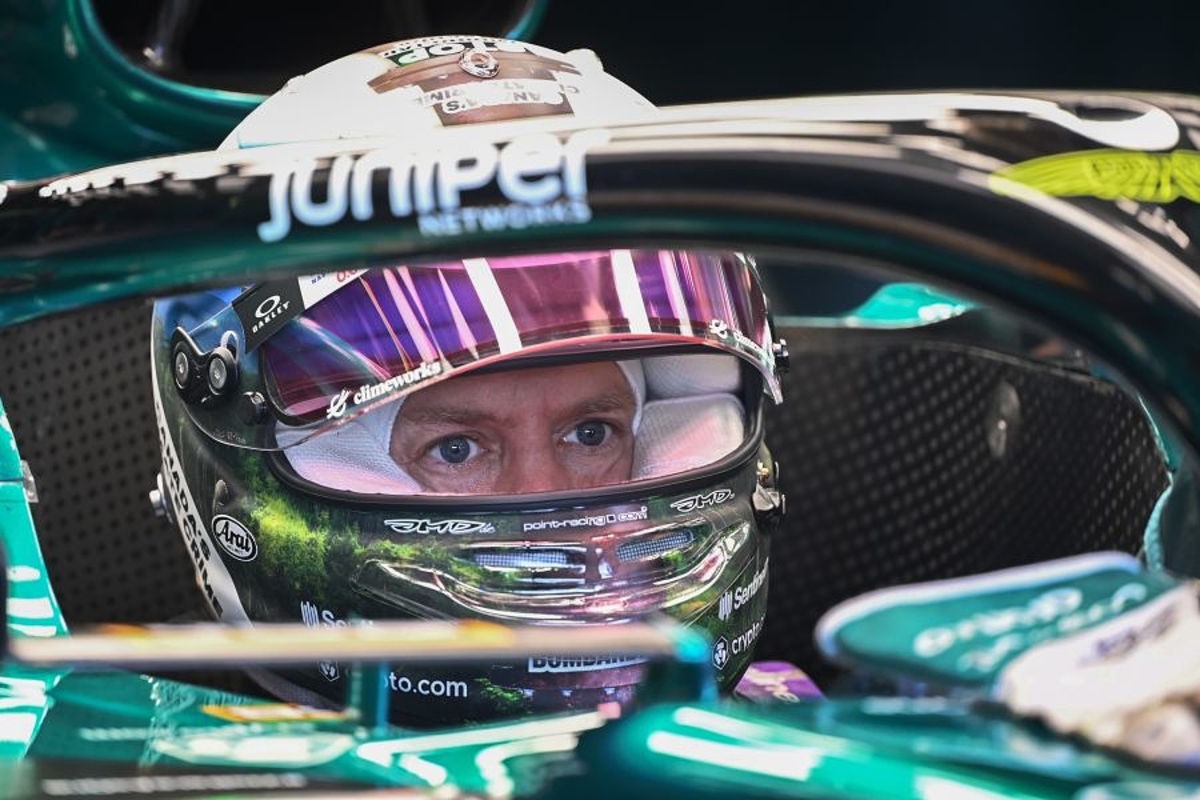 Aston Martin team principal Mike Krack has denied reports Sebastian Vettel was forced into reverting to his traditional helmet design for the Canadian Grand Prix.
The four-time champion had continued his environmental campaign in Montreal by wearing a t-shirt raising awareness of 'Canada's crime' of mining oil from Alberta's tar sands.
Vettel's helmet in free practice and qualifying mirrored that campaign but after criticism from energy minister Sonya Savage, Vettel changed back to his usual white design with the German flag-inspired stripe.
It is not the first time Vettel has entered the paddock with slogan-laden apparel and a special helmet design this year, with his activism a race-by-race occasion.
The former Red Bull and Ferrari driver also enters the circuit each weekend on a bike rather than by car and has appeared on BBC's Question Time to discuss social, economic and environmental issues.
Suggestions in German media were made that Aston Martin forced Vettel to change his helmet due to ties with title sponsor Aramco, Saudi Arabia's premier oil company.
Asked if the team blocked Vettel from racing with the anti-oil helmet, Krack replied: "No, he wanted to create awareness with the t-shirt and the helmet.
"At one point he decided the awareness was created, let's say and that was it. He cannot wear the same t-shirt every day!"
On whether it was Vettel's decision to swap, Krack added: "He informs us. He informs us normally before, what he is doing and then we agree to it.
"Normally, we have seen him in past weeks it was mainly a Friday thing, Friday-Saturday.
"He is free to decide it. I don't know where they had [the report from]. He is a free man."
Additional reporting by Ian Parkes