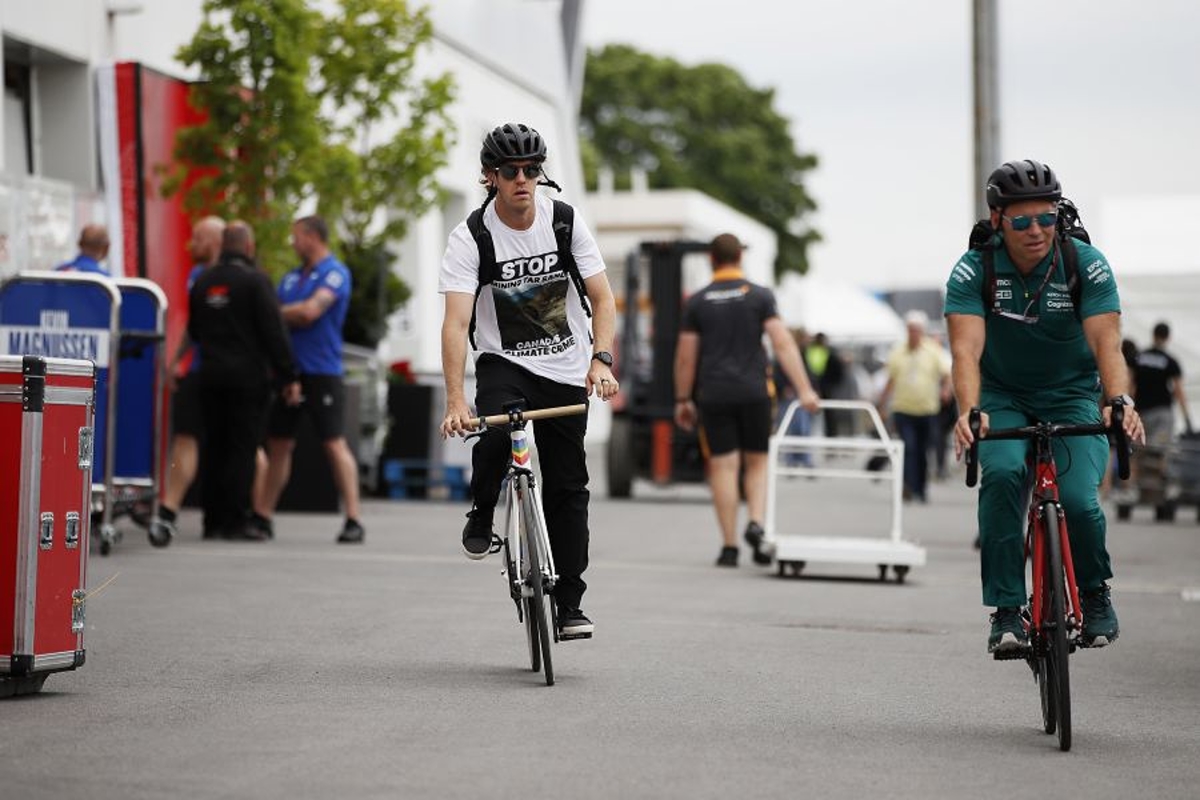 Sebastian Vettel broadsided by "hypocrisy" tirade from Canadian politician
Sebastian Vettel broadsided by "hypocrisy" tirade from Canadian politician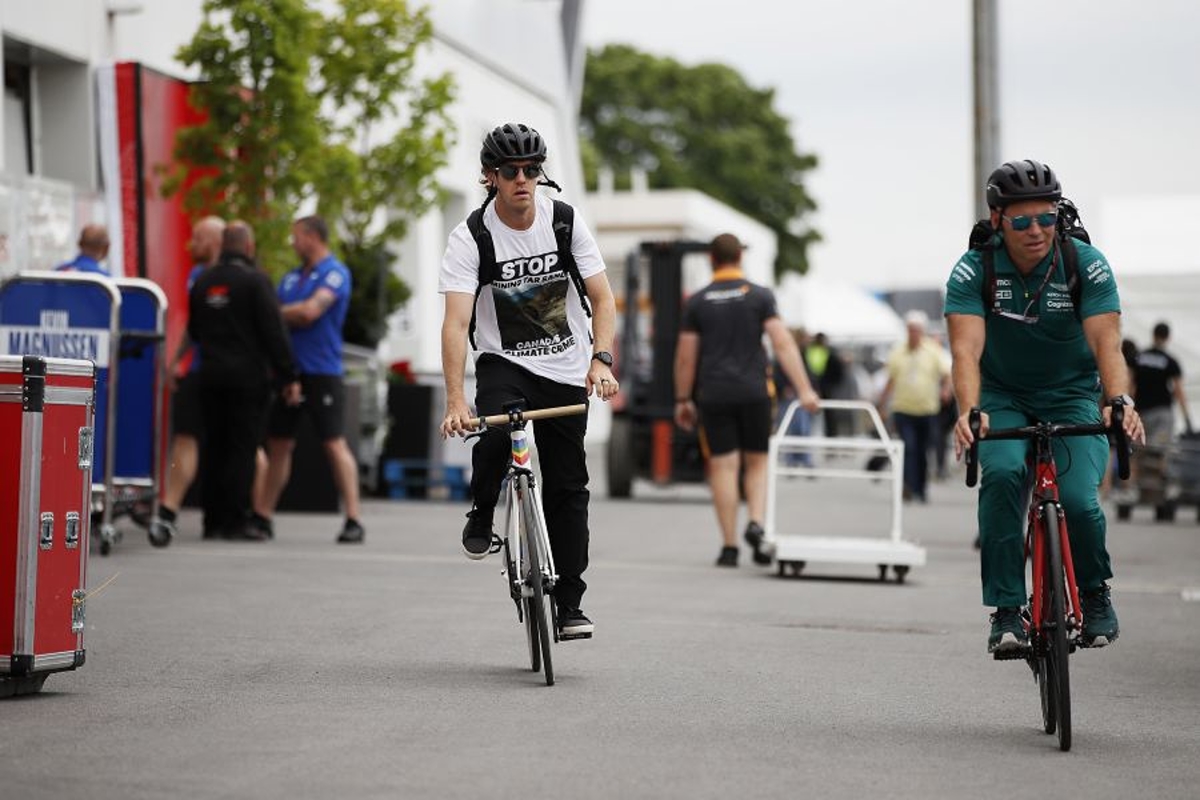 Sebastian Vettel has felt the full wrath of Canada's minister of energy after the German slated the country's mining of tar sands for oil in Alberta.
The Aston Martin driver wore a t-shirt upon entering the paddock on Thursday reading: "Stop mining tar sands, Canada's climate crime."
Vettel's crash helmet is sporting a changed design this weekend to bear a similar slogan as he continues his push for greater environmental awareness.
Ahead of the Canadian Grand Prix weekend, the four-time champion explained his stance and said: "I think what happens in Alberta is a crime because you chop down a lot of trees and you basically destroy the place just to extract oil," explained Vettel.
"And the manner of doing it with the tar sands. Mining oil is horrible for nature and obviously, Canada's greenhouse emissions have gone up since they started doing it."
But Canada's minister of energy, United Conservative Party of Alberta's Sonya Savage has responded furiously in a series of posts on social media, calling out Vettel as a hypocrite and citing Aston Martin's title sponsorship with Saudi oil company Aramco.
"I have seen a lot of hypocrisy over the years, but this one takes the cake," wrote Savage.
"A race car driver sponsored by Aston Martin, with financing from Saudi Aramco, complaining about the oilsands.
"Saudi Aramco has the largest daily oil production of all companies in the world. It is reputed to be the single largest contributor to global carbon emissions, of any company, since 1965.
"Rather than demonizing the oilsands, which is on a path to net-zero, people could look to lowering their own personal carbon footprint. Perhaps a pedal car for Formula 1?"