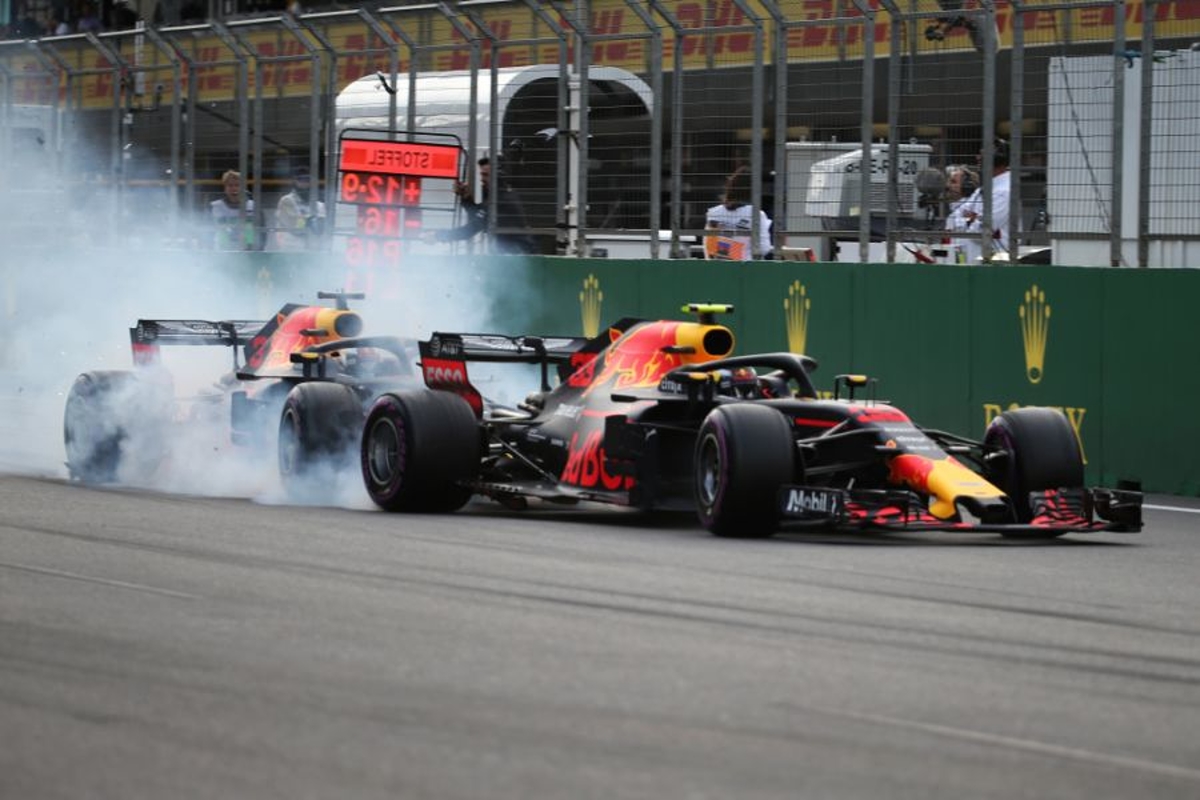 Christian Horner reveals why he issued Sergio Perez "no fighting" call
Christian Horner reveals why he issued Sergio Perez "no fighting" call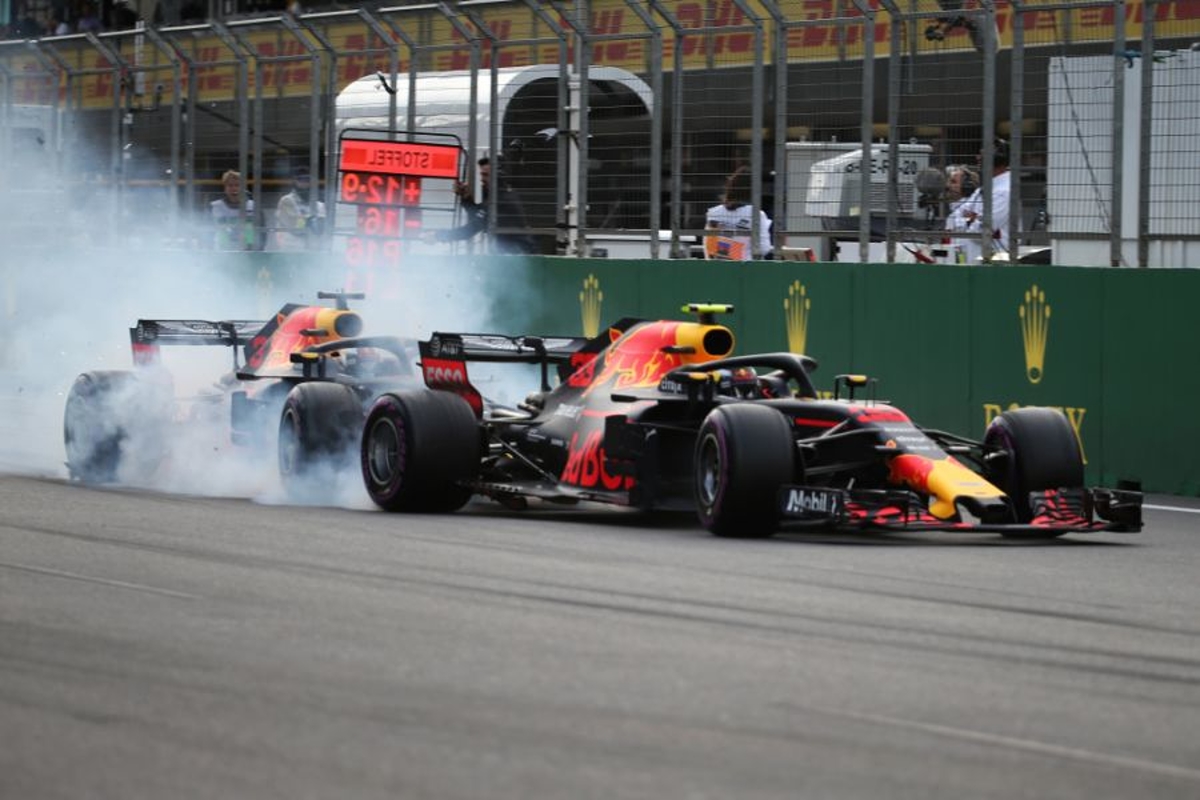 Red Bull team principal Christian Horner has revealed that fears over a repeat of Max Verstappen's 2018 collision with Daniel Ricciardo at the Azerbaijan Grand Prix led to Sunday's "no fighting" call to Sergio Perez.
Mexican Perez had dived down the inside of Charles Leclerc for the lead at turn one in Baku, but after the Ferrari opportunistically pitted during an early virtual safety car, he then had to wait for race strategy to provide another opportunity later in the race.
When Leclerc retired from the race, Perez was left leading team-mate Verstappen before the Dutchman reeled the sister RB18 in and completed the race-winning move into turn one. Perez was told "no fighting" over team radio, though he was not directly asked to pull aside for Verstappen.
Afterwards, Horner explained: "The pace difference between the two drivers was so significant, we discussed it this morning that if they were racing each other, give each other space and they did that.
"2018 isn't too far away in the back of our minds, so it was very important that the drivers - at this stage of the championship - are fair with each other because our priority is to maximise our points to Ferrari.
"We know we have got a quick car at the moment, we know how quickly things can turn around so as a team, we need to prioritise that."
Perez gets Red Bull bigger picture
The win for Verstappen means he now leads Perez in the championship race by 21 points, with Leclerc falling back to third.
Horner praised the maturity shown by Perez, and his willingness to embrace the bigger team picture, saying: "Checo is a mature guy, he is a mature guy, he gets the bigger picture and he knows that this is a long long championship.
"He is in the form of his career off the back of Monaco.
"His qualifying performance, with the benefit of hindsight, there was too much weight put on qualifying with his set-up with the rear deg he experienced so that is something to look at because Max was in better shape in the race than Checo was at the back end of the stint."