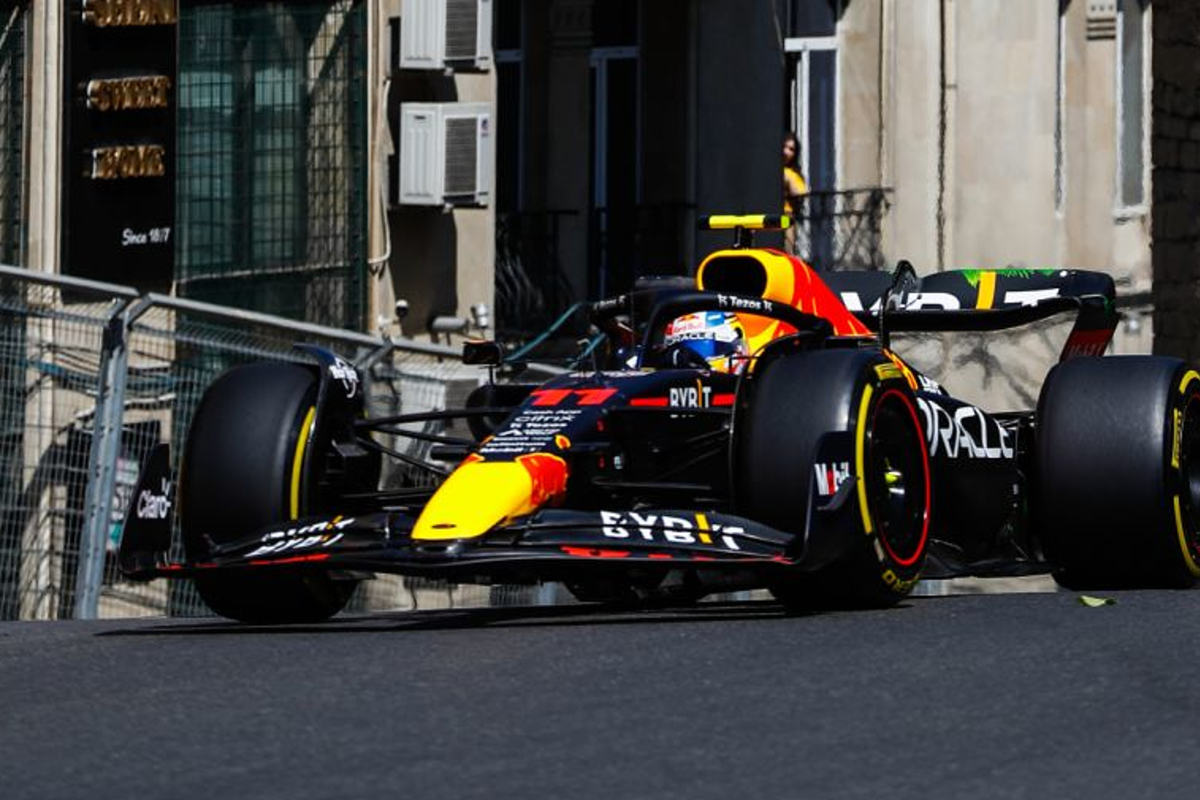 Red Bull rear-wing questionable as F1 drivers bounce violently around Baku
Red Bull rear-wing questionable as F1 drivers bounce violently around Baku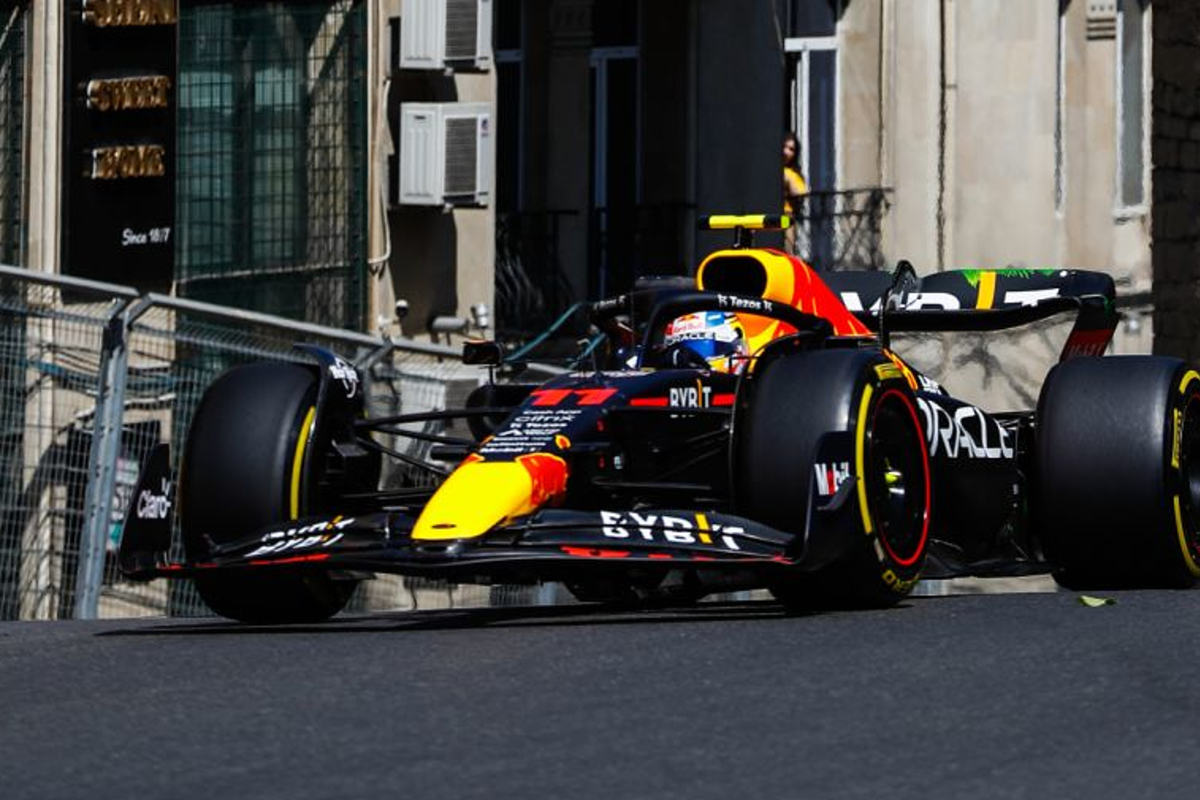 Red Bull dominated the opening practice session for the Azerbaijan Grand Prix albeit running a rear wing that may contravene the FIA regulations.
Hurtling down the longest 'straight' on the F1 calendar, television images showed the upper element of the DRS on Max Verstappen's car, in particular, vibrating wildly with the overtaking device open.
The Ferrari pit wall appeared to express their displeasure with the device at one stage when slow-motion replays underlined the level of rear-wing oscillations.
As per the regulations, the rear wing and its DRS undergo deflection tests and it is possible the device may exceed the limits.
Red Bull is not running a new rear-wing at this circuit, unlike five other teams who are doing so to reduce drag and downforce and so increase speed along the straight.
How much benefit is being gained with the DRS vibrating so badly is open to conjecture, although it did not stop Sergio Perez from leading the way, with team-mate Verstappen third quickest, the duo either side of Ferrari's Charles Leclerc.
Fresh from his victory in the Monaco Grand Prix, and at a circuit on which he also triumphed last year, Perez topped the timesheet with a lap of one minute 45.476secs.
Leclerc finished 0.127s adrift, with Verstappen a third-of-a-second off the pace, while Carlos Sainz was just over half-a-second down in his F1-75.
Red Bull was out front primarily due to the fact the RB18 was relatively stable along the straight, as opposed to the majority of its rivals as what dominated the session was the violent nature of porpoising prevalent on the majority of the cars.
Ferrari, Mercedes and AlphaTauri appeared to be struggling the most, with Pierre Gasly stating it was the worst he had experienced this season, while Sainz remarked early on that "the bouncing doesn't feel very nice on this car".
Alpine's Fernando Alonso moved up to fifth late on, but a second down, followed by Mercedes pair Lewis Hamilton and George Russell who were sixth and eighth quickest, either side of AlphaTauri's Yuki Tsunoda.
Seven-time F1 champion Hamilton was 1.191s behind Perez, with Russell 0.038s further back.
Gasly and Alpine's Esteban Ocon completed the top 10, with another considerable gap then to McLaren's Lando Norris who was 11th fastest, 2.215s adrift.
On a weekend when he needs to show improvement, team-mate Daniel Ricciardo was the slowest of those to record a legitimate lap time, with the Australian 18th and 3.334s down.
Below Ricciardo were Williams' Nicholas Latifi and Mick Schumacher in his Haas, although both encountered technical issues early on.
Latifi stopped after 15 minutes and seven laps with steam emerging from his car, while under-pressure Schumacher pulled over after nine minutes and three laps due to a severe water leak.
Azerbaijan Grand Prix first practice results
1 Sergio Perez [Red Bull] 1:45.476
2 Charles Leclerc [Ferrari] +0.127s
3 Max Verstappen [Red Bull] 0.334s
4 Carlos Sainz [Ferrari] 0.536s
5 Fernando Alonso [Alpine] 1.095s
6 Lewis Hamilton [Mercedes] 1.191s
7 Yuki Tsunoda [AlphaTauri] 1.220s
8 George Russell [Mercedes] 1.229s
9 Pierre Gasly [AlphaTauri] 1.354s
10 Esteban Ocon [Alpine] 1.441s
11 Lando Norris [McLaren] 2.215s
12 Lance Stroll [Aston Martin] 2.371s
13 Kevin Magnussen [Haas] 2.470s
14 Sebastian Vettel [Aston Martin] 2.494s
15 Valtteri Bottas [Alfa Romeo] 2.602s
16 Guanyu Zhou [Alfa Romeo] 2.746s
17 Alex Albon [Williams] 2.943s
18 Daniel Ricciardo [McLaren] 3.334s
19 Nicholas Latifi [Williams] 5.445s
20 Mick Schumacher [Haas] 12.856s