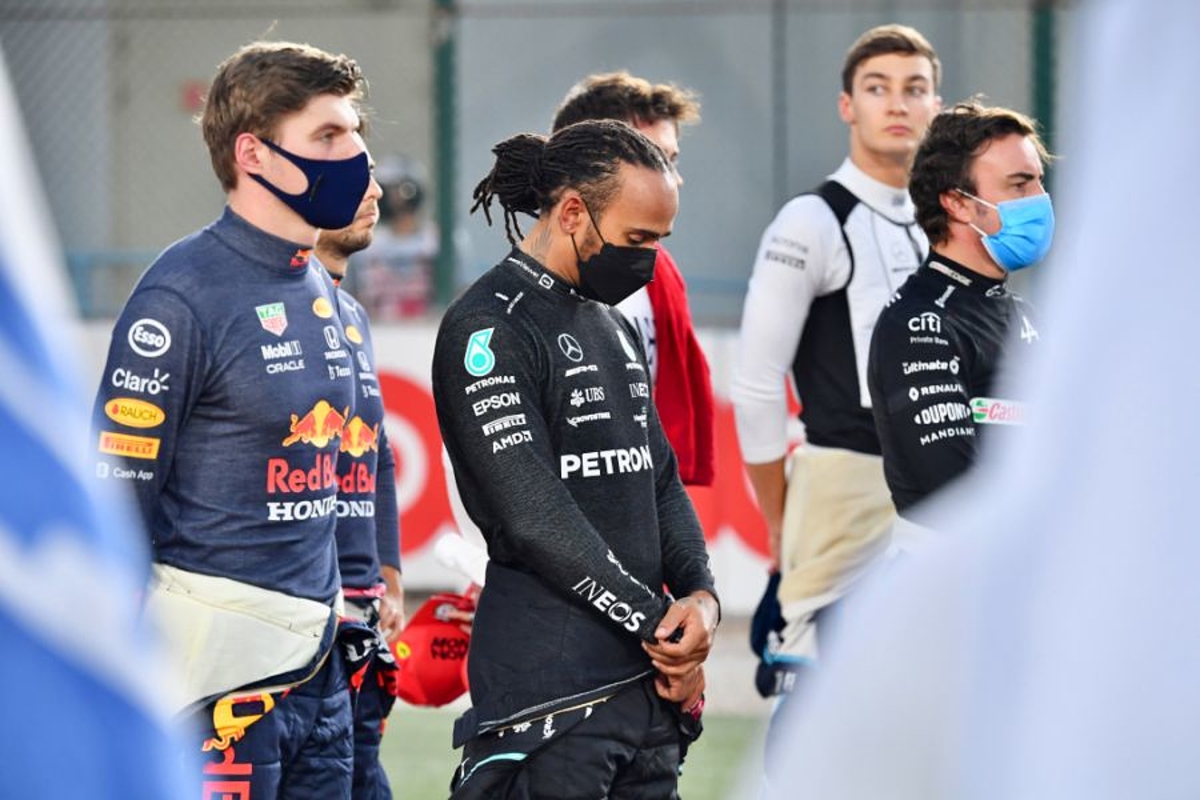 Hamilton - why he is considering his F1 future
Hamilton - why he is considering his F1 future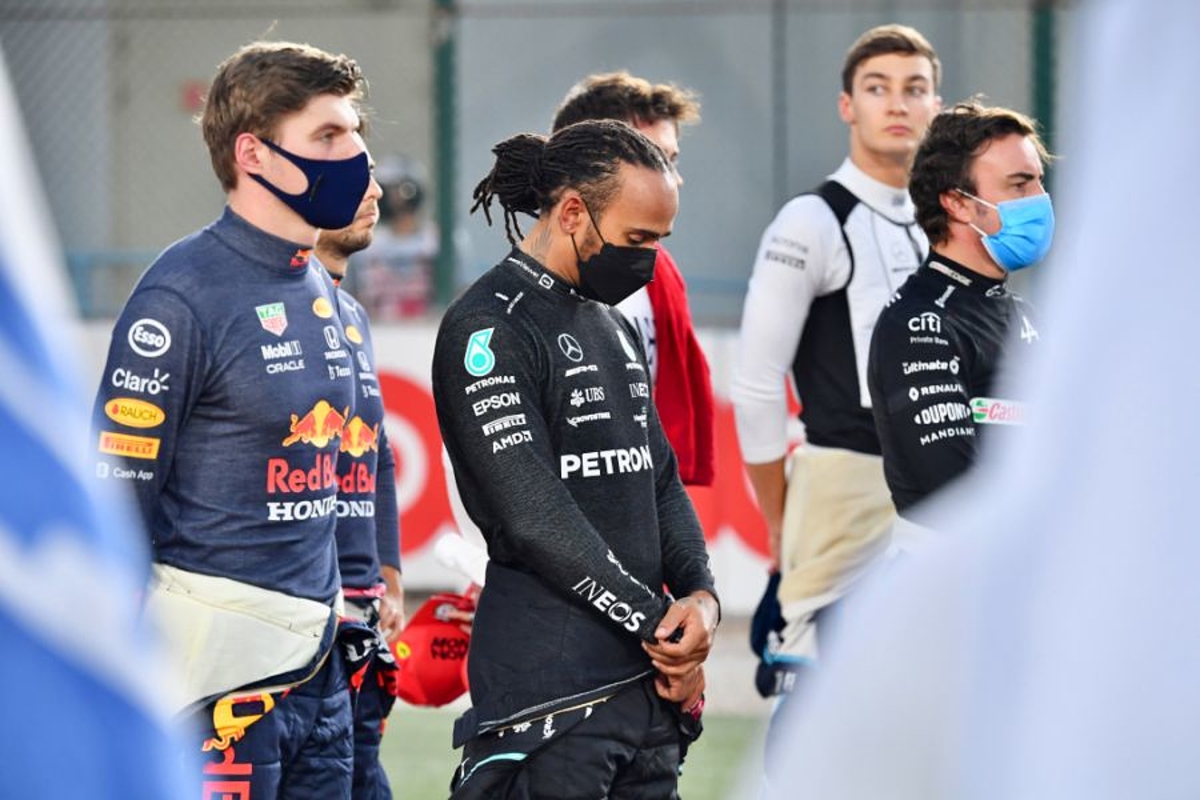 Lewis Hamilton's future in F1 remains shrouded in mystery as the seven-time world champion has maintained a silence following last season's controversial Abu Dhabi Grand Prix.
Max Verstappen emerged with his first title after overtaking Hamilton on the last lap of the campaign, but only after the procedures regarding the safety car were incorrectly applied, according to Mercedes.
With Hamilton believed to be waiting for the FIA's report into the final race of 2021 before deciding whether to continue, GPFans takes a look at how we have reached this stage.
December 12 - Abu Dhabi Grand Prix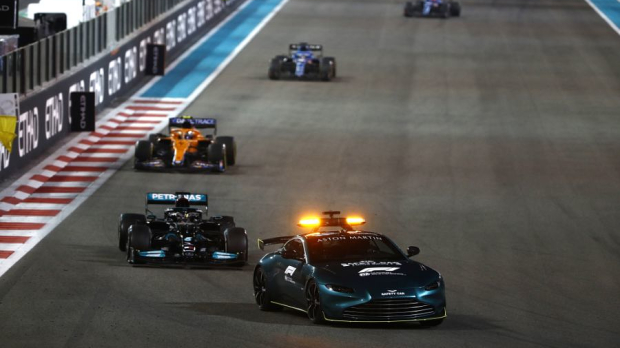 Hamilton dominates the Abu Dhabi GP until Nicholas Latifi crashes out wth five laps remaining.
FIA race director Michael Masi initially signals no lapped cars can overtake, before reversing his decision with under half a lap to go before the safety car comes in.
Only the cars between Hamilton and Verstappen unlap themselves. Three others do not. F1's sporting regulations further state an extra lap should be completed behind the safety car after all lapped cars unlap themselves.
Hamilton claims 'manipulation' on team radio as Wolff disputes decisions with Masi over FIA-to-team radio.
Mercedes protests the result after Verstappen wins but is unsuccessful so lodges an intent to appeal.
December 15 - FIA announce inquiry into race events
The FIA responds to outcry over the events of the final round, claiming the sport was being "tarnished".
The statement released by the governing body also seemingly blamed F1 teams, media and fans for a "misunderstanding" when debating the validity of the rules enforced during the controversial ending.
December 16 - Mercedes withdraw appeal
Four days after the race with its deadline to formally appeal approaching, Mercedes withdraws its intentions ahead of the FIA Prize Giving Gala.
Team principal Toto Wolff gives his first media briefing since the events in Abu Dhabi, discussing a range of topics including Masi's position and Mercedes decision not to appeal.
Wolff indicates an air of doubt over Hamilton's future, with both he and the seven-time F1 champion "disillusioned" with the sport.
Neither Wolff nor Hamilton attend the FIA Gala, with the team failing to send its car for the world champions' photo shoot.
December 18 - New FIA president warns "no forgiveness" over Hamilton no-show
Hamilton's Gala snub went against the sporting regulations and after outgoing president Jean Todt was replaced by Mohammed Ben Sulayem, the new president warned "rules are rules".
December 22 - F1 CEO Domenicali "sure" of Hamilton return
Despite the uncertainty surrounding Hamilton's future and the analysis by the FIA only just beginning, F1 CEO Stefano Domenicali indicated he was "sure" Hamilton would return with more desire and recharge batteries.
December 26 - Hamilton's brother reveals break from "toxic" social media
As Hamilton's radio silence continued, brother and Touring Car driver Nicolas Hamilton revealed the Mercedes driver had gone on a "break" from social media which he described as "very toxic".
Hamilton's Instagram 'following' count registered as zero, indicating he had gone further than as to simply deleting the app from his devices.
January 3 - FIA reveal attempted Hamilton contact
Ben Sulayem spoke to Spanish media whilst attending the Dakar Rally and revealed he had yet to receive a response from Hamilton in relation to messages he had sent at the beginning of his tenure.
The FIA president also dismissed rumours of retirement for the Briton.
January 11 - BBC report suggests Hamilton future undecided
With just over a month to go before F1 2022 gets underway at the first pre-season test, the BBC reported Hamilton was yet to make a decision on his future.
It is said he is waiting for the findings of the FIA's report to be released and that the 103-time race winner has lost faith with the governing body.