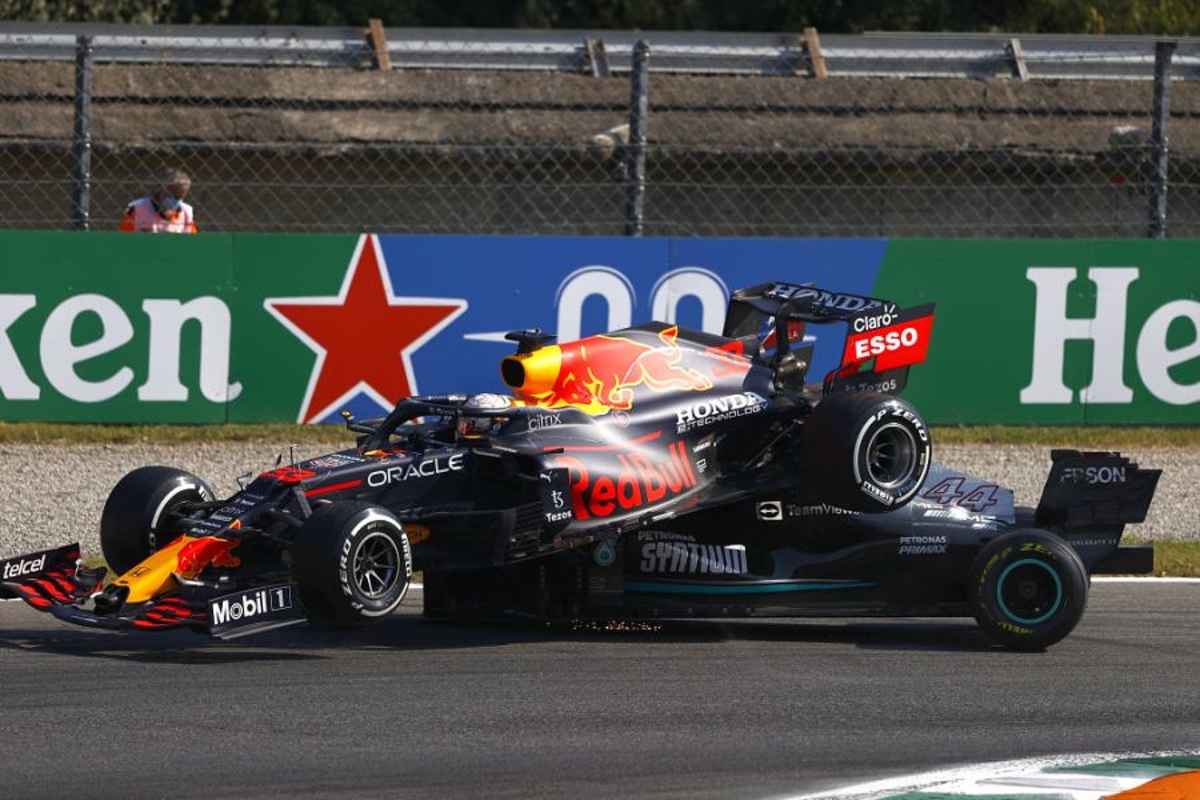 Wolff calls on F1 to act to end Verstappen "tactical fouls"
Wolff calls on F1 to act to end Verstappen "tactical fouls"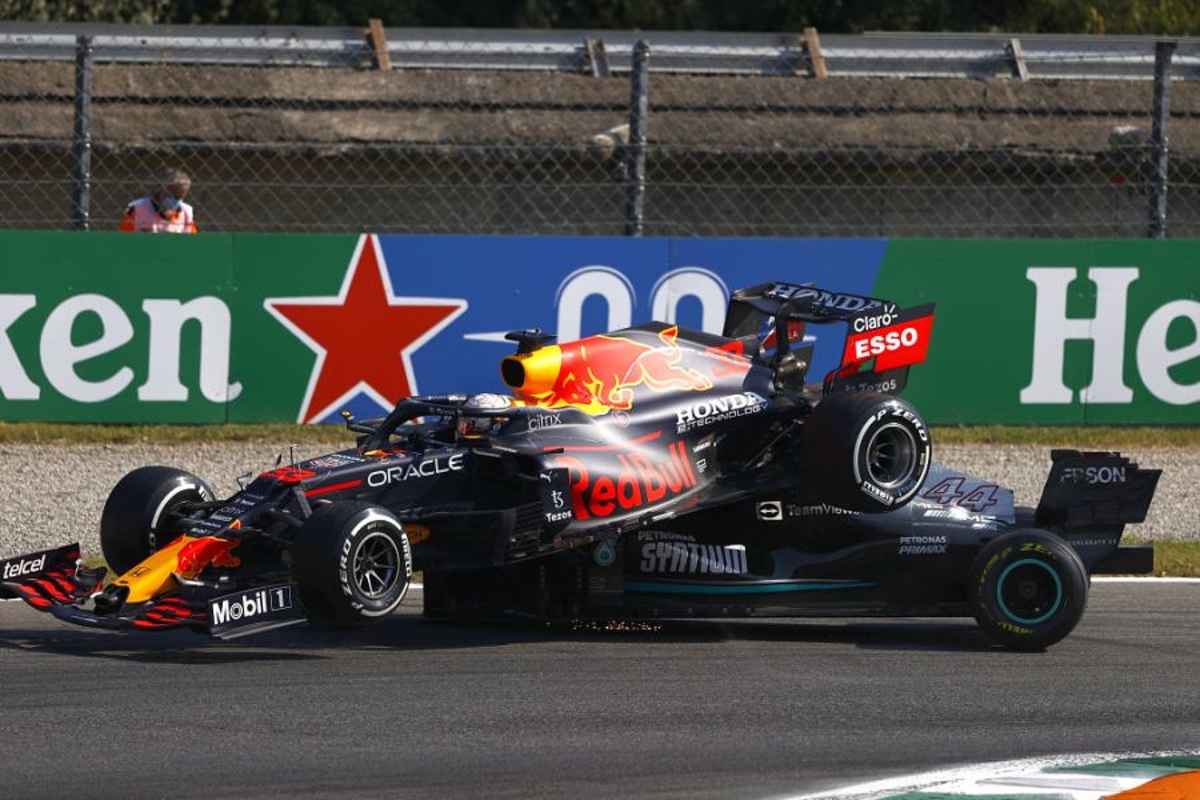 Mercedes team principal Toto Wolff has urged F1 to take action and put an immediate stop to what he views as "tactical fouls" after Max Verstappen's dramatic crash with Lewis Hamilton at Monza.
The latest incident between the two drivers resulted in Verstappen's attempt to pass Hamilton through the Rettifilio chicane culminate in him hitting a sausage kerb that launched his Red Bull into the air
Forward momentum then saw Verstappen's car roll forward across the halo and the right-rear tyre strike the seven-time champion's helmet, leading to both Hamilton and Mercedes team principal Toto Wolff to declare the device had saved his life.
Speaking before Verstappen was handed a three-place grid penalty for the Russian GP in two weeks, Wolff stated more needs to be done to prevent further situations witnessed at Monza.
"We have seen these duels in the past and it is between drivers that are very good that are racing for a world championship," said Wolff.
"I think the modus operandi for the future is that tactical fouls, in order to make sure the other guy doesn't win, is something which we need to get under control.
"How? I have no idea"
Wolff would have "terminated" Verstappen's race on lap one
The contact between the two championship rivals was the second time in the race as an incident on lap one resulted in Hamilton being pushed onto the kerbs at the second chicane.
Examining that incident in comparison, Wolff added: "I think Lewis gave a lot of space in turn four on lap one and avoided a collision.
"Maybe I am more unsportsmanlike than Lewis because I would have terminated the race there.
"At least we would have had less engine mileage on the power unit and then what happened is the other way around but not avoided the contact.
"This is for me what we need to avoid in the future, taking each other out tactically because you know you have lost the position.
"The only question is 'How many accidents do we want to see in the future in order to stop one guy winning and the other way around?'"