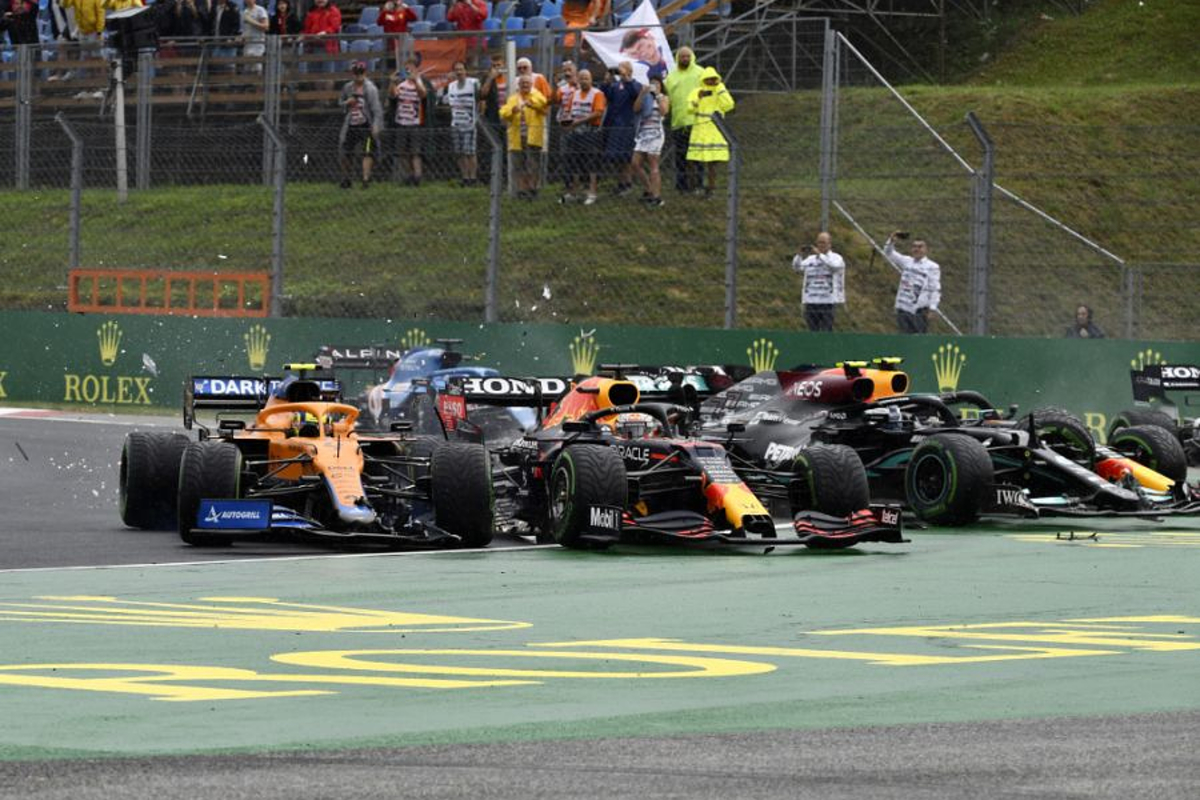 F1 "robbed" of Mercedes versus Red Bull by turn one "misjudgment" - Brawn
F1 "robbed" of Mercedes versus Red Bull by turn one "misjudgment" - Brawn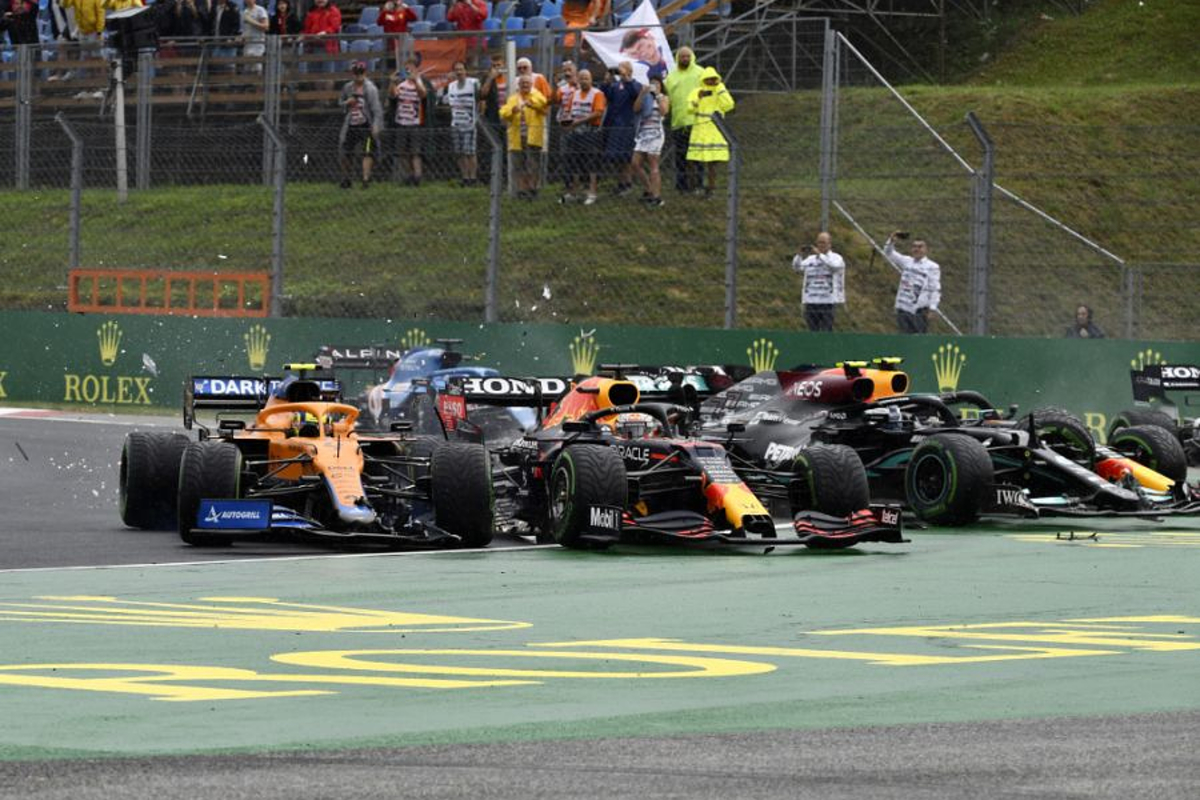 Formula 1 managing director Ross Brawn has claimed the sport was "robbed of something we were all looking forward to" after the turn one chaos in Hungary.
Valtteri Bottas and Lance Stroll were adjudged to have caused the two first-corner incidents, with the one involving the Mercedes driver leading to the retirements of Red Bull's Sergio Perez and Lando Norris in his McLaren.
Max Verstappen's car was also heavily damaged as a result of Bottas' poor late-braking misjudgment sending Norris spearing into the side of the RB16B and denying fans a battle between Red Bull and Mercedes at the front.
"In fairness to both Valtteri and Lance, I think they had incidents in front which forced them into action and they simply couldn't respond in time," wrote Brawn in his regular post-race column.
"I don't think it was a case of a massive misjudgment. It robbed us of something we were all looking forward to - Mercedes versus Red Bull.
"For Red Bull to have one-and-a-half cars out of the race would have been pretty galling for them I imagine."
Ferrari memories sparked by luckless Red Bull
Red Bull has now registered just four points in two races after Verstappen recovered to 10th to add his sprint race victory in the British Grand Prix at Silverstone.
Comparing what Red Bull is currently going through to his time with Ferrari, Brawn added: "I've been in the situation Red Bull find themselves in now, where you lose a substantial gap in the championship standings because of reliability or accidents. I remember that happening a few times at Ferrari.
"When you don't finish, that really hurts, because it's where you get these massive swings in points. Sure, Max finished, but he only just scraped into the points, while Checo's race was over on the first lap.
"I'm not sure who would have been the most competitive in the race, it looked like it would have been close. Maybe Mercedes had a slight edge.
"You get these swings in championships. If we have another half-season like this after the break, we are in for a cracker."