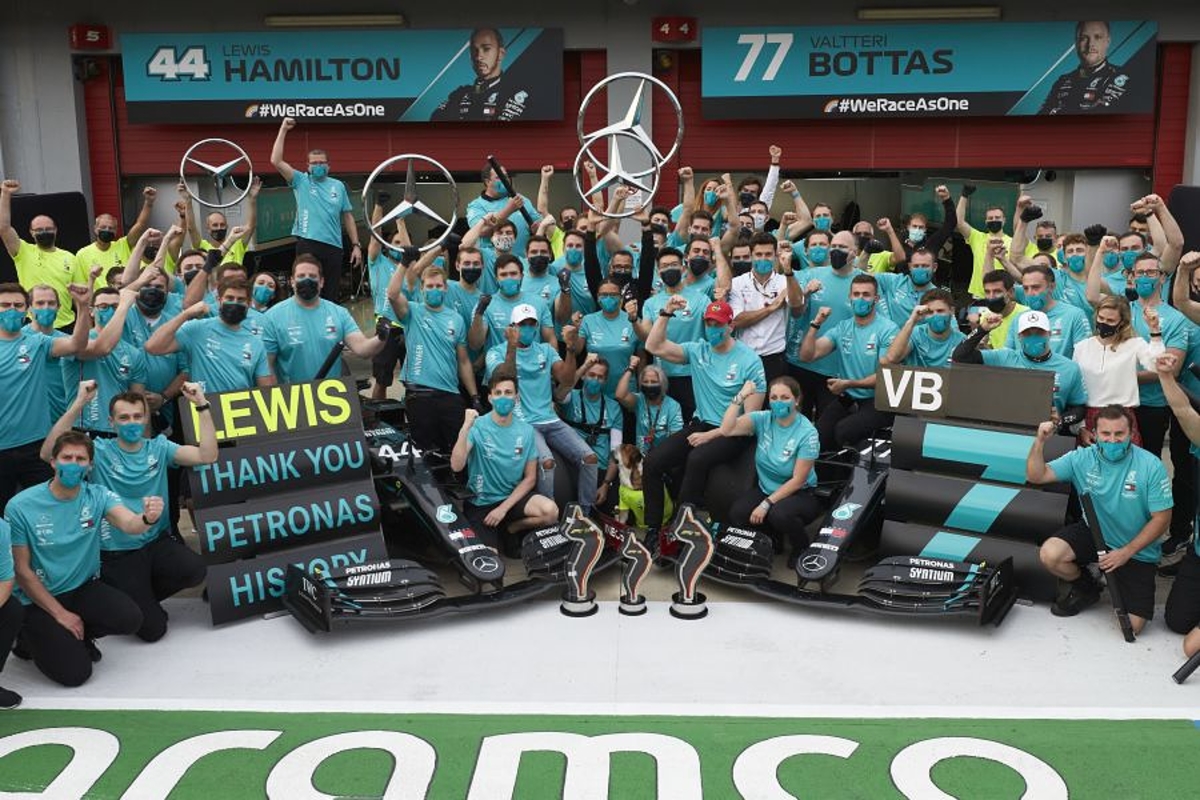 'Intense' 2020 sets seventh Mercedes title apart from the rest
'Intense' 2020 sets seventh Mercedes title apart from the rest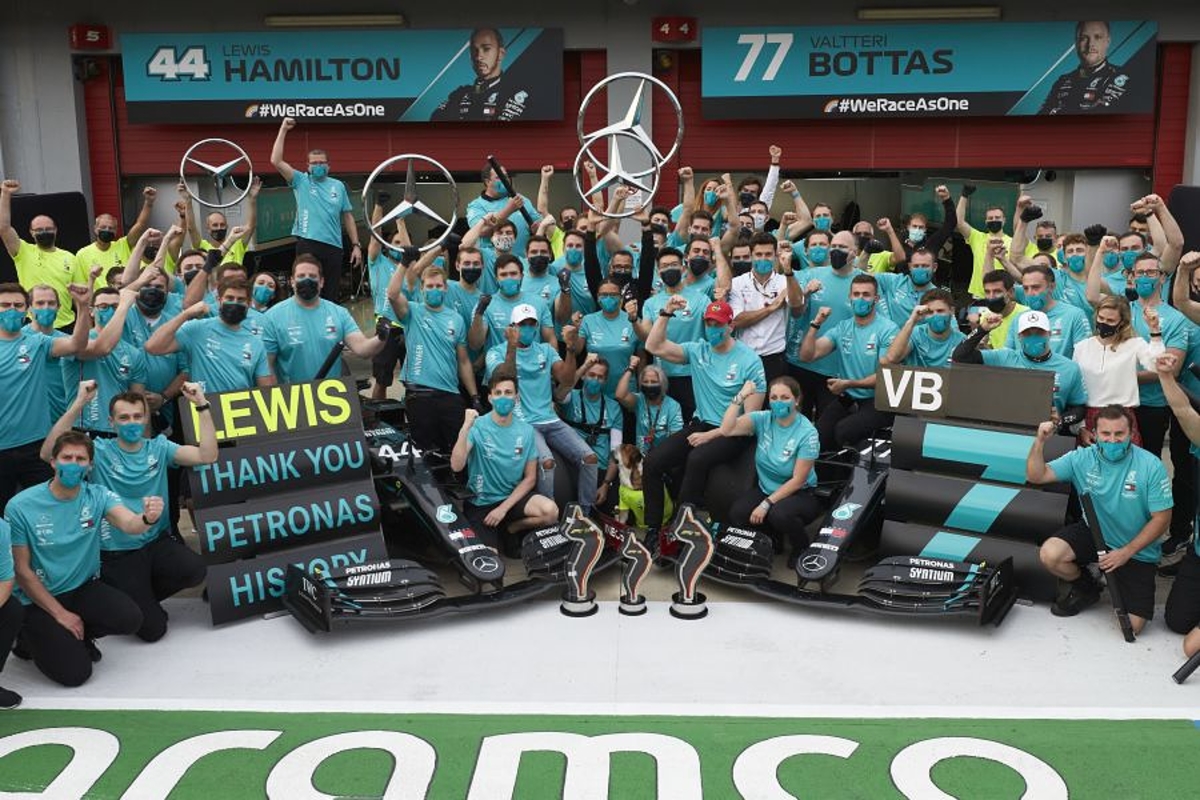 Mercedes track engineer director Andrew Shovlin has said the hectic 2020 schedule sets the team's latest success apart from the rest.
At Imola, Mercedes wrote history by becoming the first team in Formula 1 history to win seven consecutive constructors' championships, breaking Ferrari's six-year winning streak between 1999 and 2004.
After the coronavirus pandemic saw early races cancelled and postponed, the sport adapted a new-look calendar with 17 races, including four triple-headers, crammed into a 24-week period.
"It's been incredibly intensive because of the number of races," explained Shovlin.
"You're viewing them in blocks of three and two with very, very little time off and that's probably been the biggest difference.
"I think with all of the restrictions with the virus, we sort of got used to it and you work around it and the goal for us was always to make sure that that wasn't the story of the season, the racing.
"It was to make sure that we're keeping each other safe, doing that as second nature, and focus on what we're supposed to be doing with the cars and the race team.
"But the biggest thing was just the intensity of it and trying to keep reacting and reloading for the next race when you've only got a few days between them."
Mercedes won its first title in 2014 with the introduction of the V6 turbo-hybrid power unit playing a large part in this success.
Reflecting on the continued success of Mercedes, Shovlin added: "[It is] Quite incredible, quite difficult to take in, really, because we never set out to get seven.
"It was sort of one, and then two, and can we do three? Can we match Red Bull? Can we beat Red Bull? Can we beat Ferrari? And we just keep going and going.
"I think in a way we're just quite good at fixing problems and when we have a bad day we get on top of it and we come back stronger.
"That's how we work, whether we win or lose, and it's definitely part of the reason that we've managed to get so far."
Before you go...
Gasly relishing potential AlphaTauri team leader status
Alonso the same driver as when he won two championships - Permane