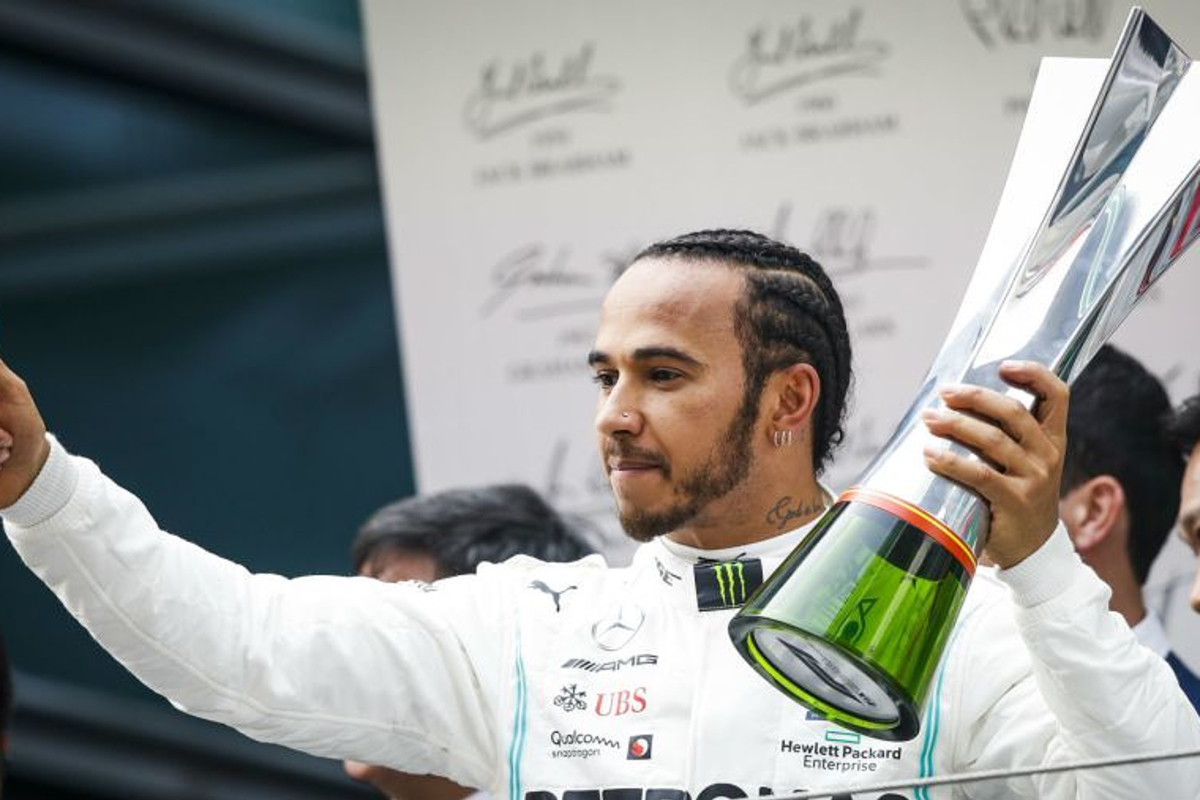 Chinese Grand Prix: Driver Ratings
Chinese Grand Prix: Driver Ratings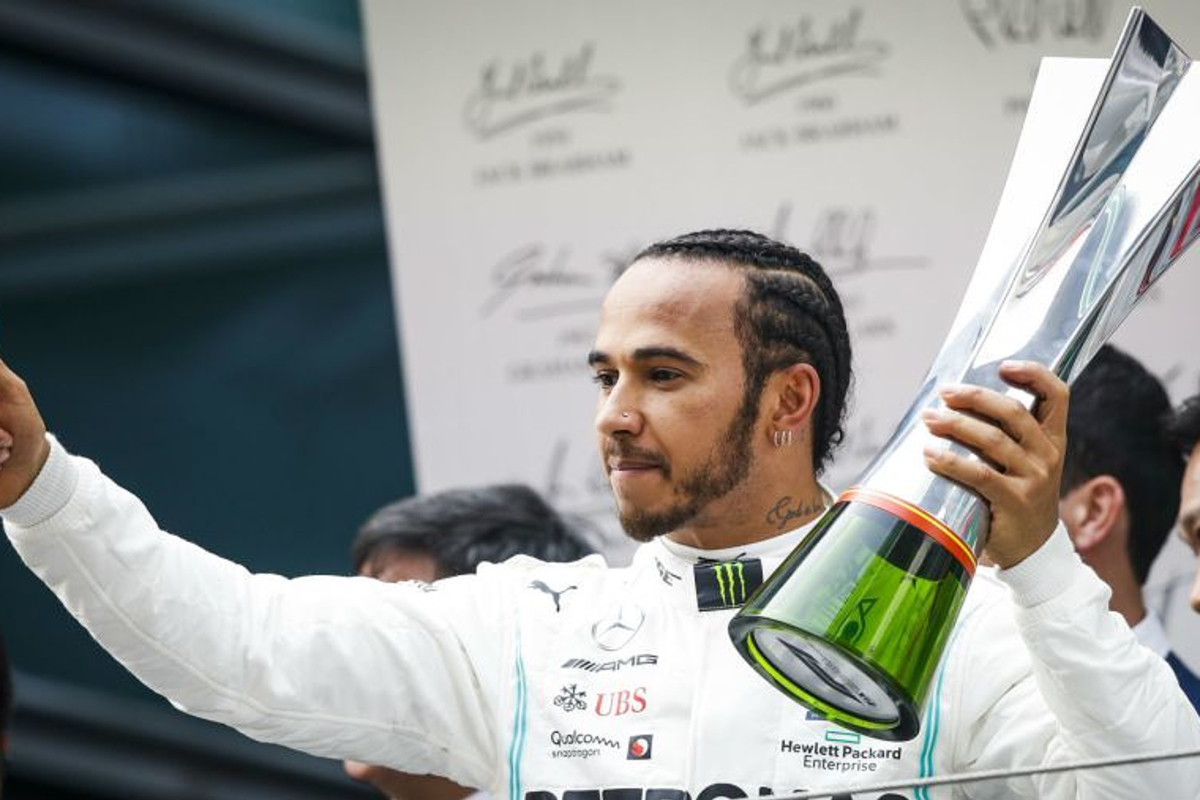 Mercedes continued their dominant start to the 2019 season as Lewis Hamilton led Valtteri Bottas home at the Chinese Grand Prix – their third one-two from as many races this season. The Silver Arrows were in a class of their own in Shanghai, but who scored top marks in our ratings?
It was another race to forget for Ferrari, whose anticipated advantage on the straights never really materialised.
Matt Scott has run the rule over all 20 drivers in action. Let us know if you agree, or not, with the scores on Facebook and Twitter!
Nico Hulkenberg (Qual: 8th – Race: DNF) 5/10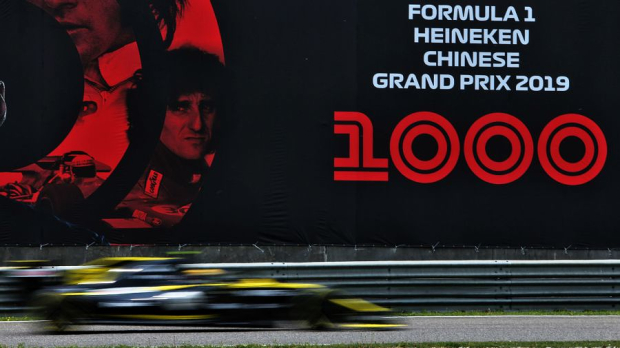 The German deserves some credit for trying to fix his ailing Renault while driving close to 200mph, but it's about all that was notable from a race which saw Hulkenberg retire on lap 18 with more MGU-K trouble for Renault.
Daniil Kvyat (Qual: 11th – Race: DNF) 5/10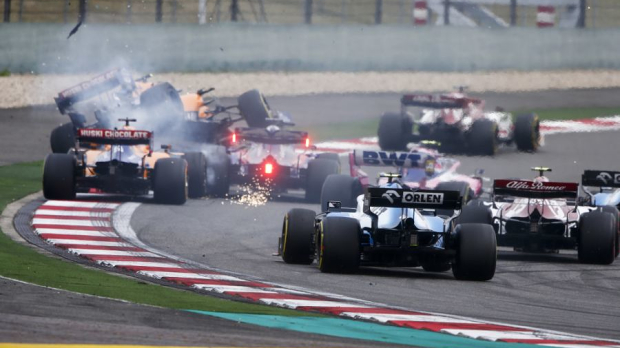 Unfairly penalised for his lap-one crash with Carlos Sainz and Lando Norris in our book, but Kvyat struggled to regain momentum thereafter, and was eventually forced to retire.
Lando Norris (Qual: 15th – Race: DNF) 5/10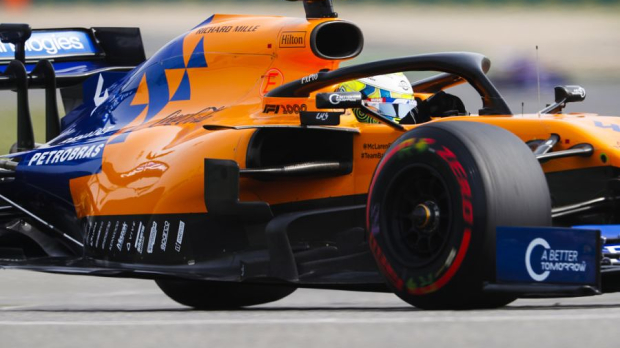 Battled gamely despite sustaining damage in that collision with Kvyat, but ran in last place for much of the race before he also came into the pits to retire four laps from the end.
Robert Kubica (Qual: 18th – Race: 17th) 4/10
The Pole said post-race that he has no race pace from the ailing FW42 and his struggles were borne out by another outing spent well off the pace of his team-mate George Russell.
George Russell (Qual: 17th – Race: 16th) 5/10
All he can do is keep qualifying and finishing ahead of his team-mate for now. Mixed it Kvyat for a stint in his damaged Toro Rosso.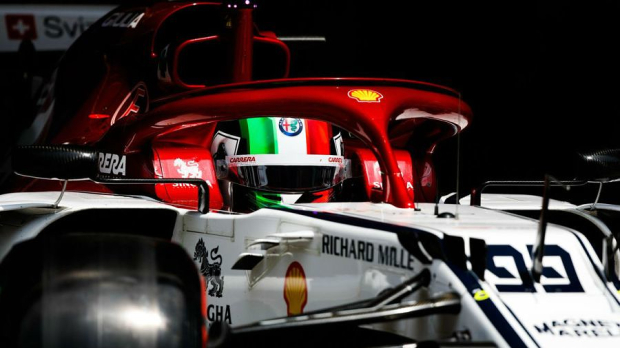 A weekend to forget as installation issues prevented him from taking part in FP1, before quali was over before it began due to an engine issue. Recovery in the race was limited to obligatory progress past the Williams cars.
Carlos Sainz (Qual: 14th – Race: 14th) 6/10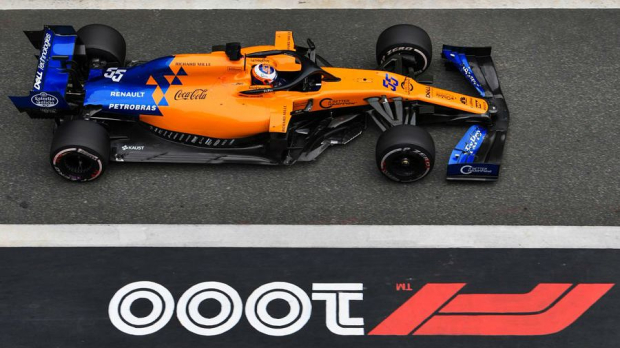 Had his race wrecked on the first lap, but did well to hold it together and get to the chequered flag, doing so ahead of GIovinazzi after a late move on the Alfa Romeo.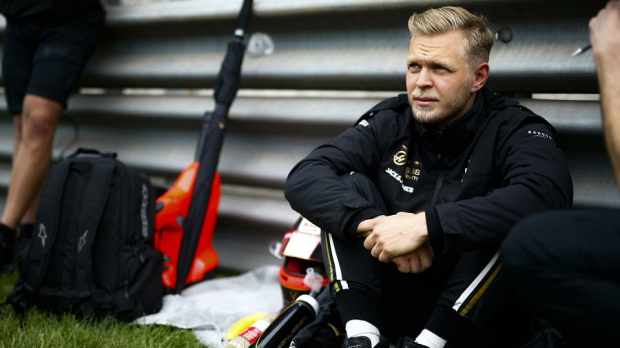 Haas' lack of race pace is a real mystery at the moment, and Magnussen's drop from the top 10 was particularly baffling. The Dane suggested a struggle with tyre temperatures is to blame.
Lance Stroll (Qual: 16th – Race: 12th) 6/10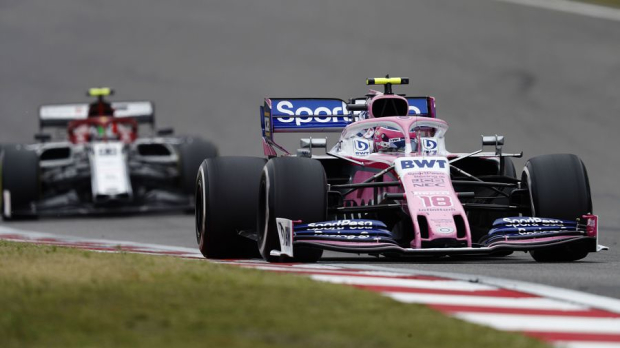 Seven-successive Q1 eliminations shows the Canadian has obvious work to do as he settles more into life at his new team. Gains an extra mark for a fine late overtake on Magnussen, but he was unhappy with a strategy he believes cost him a point.
Romain Grosjean (Qual: 10th – Race: 11th) 5/10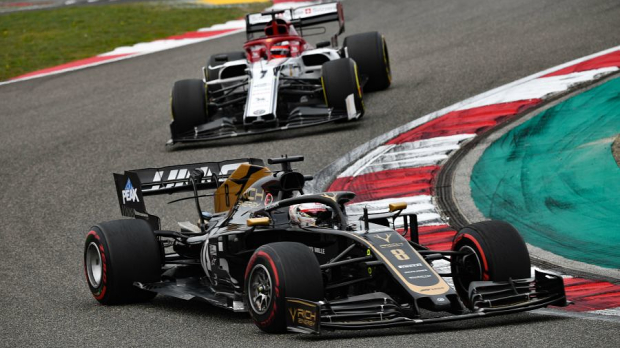 Badly timed traffic towards the end of the race perhaps denied the Frenchman a shot at 10th, but he later denied he was struggling with tyre life regardless – a common theme for Haas, it seems.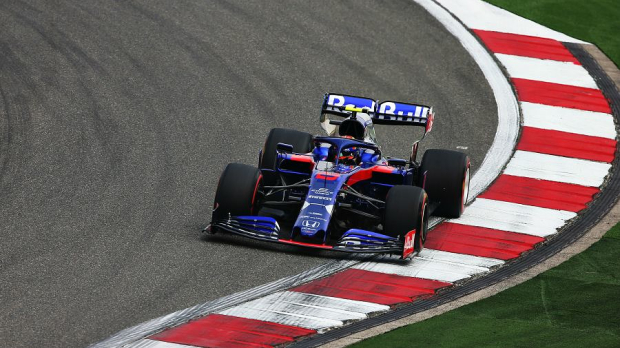 The undoubted star of the day, securing a point after starting from the pit-lane. It's really worth bearing in mind that Albon had never driven a Formula 1 car before his first day of winter testing, making two points finishes in three races all the more remarkable. Point off for the FP3 crash that prompted his off-grid start, even if it made the race all the more remarkable!
Kimi Raikkonen (Qual: 13th – Race: 9th) 7/10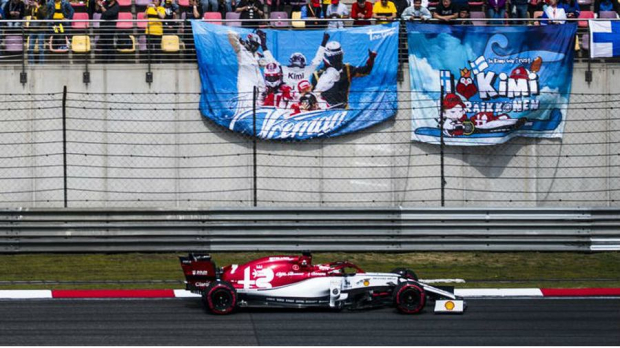 Only the top five drivers in the championship can boast three points finishes in three like Raikkonen. Failing to make it into Q3 was Kimi's first top-10 shootout no-show since Hungary 2016! No matter as racing nous and a well-executed one-stop strategy banked more points for Alfa Romeo.
Sergio Perez (Qual: 14th – Race: 8th) 8/10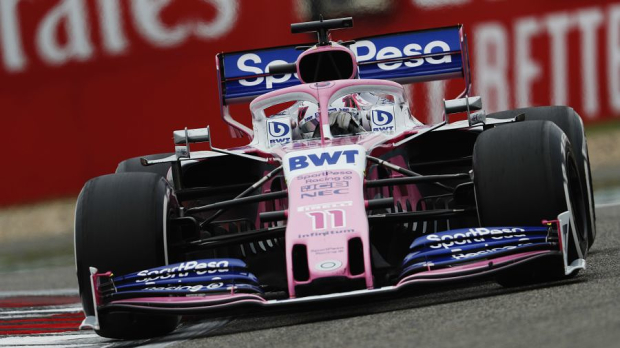 "Siri, show me the archetypal Sergio Perez race." We got a new result for that in Shanghai as the Mexican secured a super result from 14th on the grid thanks to his ever-masterful nursing of tyres and an absolutely brilliant launch, which moved him four places further forward by lap two.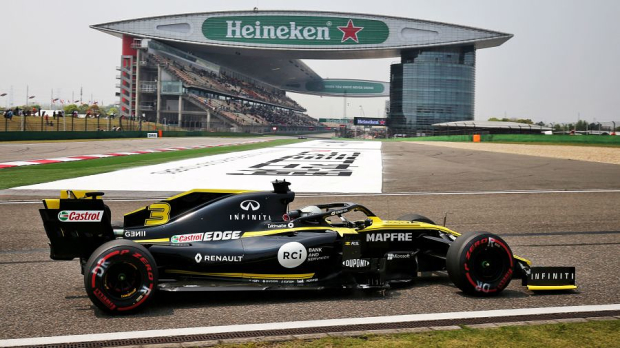 Solid, unspectacular and exactly what Ricciardo will have wanted after consecutive DNFs to start his Renault career. With the top three well out of reach this weekend, 'best of the rest' will do nicely.
Pierre Gasly (Qual: 6th – Race: 6th) 6/10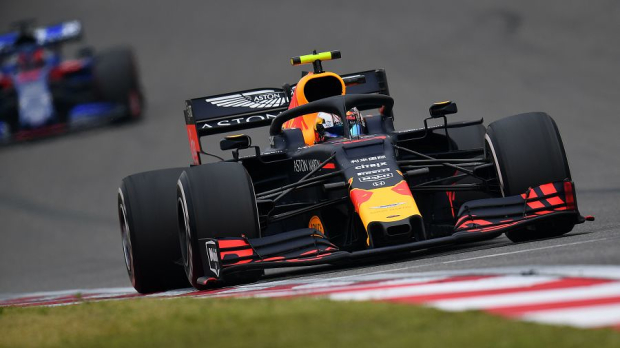 Similarly to Ricciardo, this is where Gasly needs to be at least right now after some early struggles. Red Bull pitting him for fresh tyres and a successful crack at the fastest lap shows the Frenchman still has plenty of faith from within the team.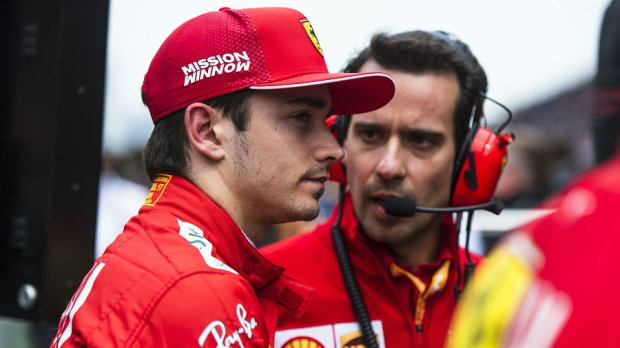 Wasn't quite on the pace all weekend, but still managed to jump Sebastian Vettel off the line before team orders came to put him back behind the German, and ultimately behind the Red Bull of Max Verstappen too. A disappointing race made more bitter by the team's actions.
Max Verstappen (Qual: 5th – Race: 4th) 7/10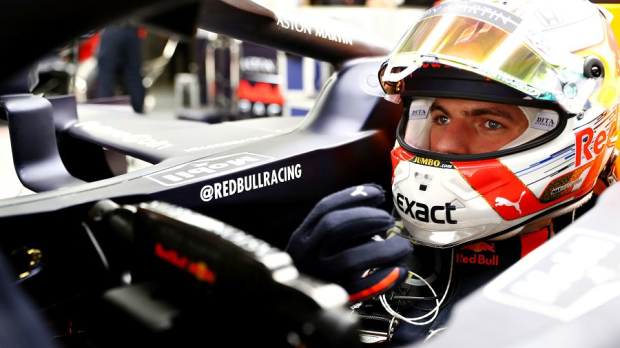 Could have split the Ferraris on the grid if not for a timing blunder in Q3, but did so anyway thanks to the Scuderia's dithering and Red Bull's disruptive strategizing. Had a game effort at Vettel's P3 at Turn 14 – scene of their crash a year prior – but had to settle for fourth when the German nudged him out.
Sebastian Vettel (Qual: 3rd – Race: 3rd) 6/10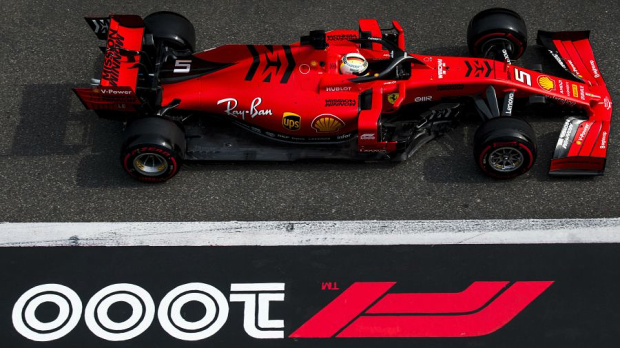 Showed plenty of nous and experience to repel the attack from Verstappen by leaving the Dutchman to run out of road around the outside. His time-costing lock-ups after being freed into clean air by Ferrari's team orders completely undermined the decision, however, and made a dubious call become contentious.
Valtteri Bottas (Qual: 1st – Race: 2nd) 7/10
Out-qualifying Lewis Hamilton around any track deserves immense credit, but Bottas couldn't quite make it happen in the race, blaming a line of paint in front of his grid slot for a wheel-spinning start which opened the door for Hamilton to jump him off the line.
Lewis Hamilton (Qual: 2nd – Race: 1st) 8/10
Not the most eye-catching race from the champion, but an efficient and vital victory – his 75th in Formula 1. Given his strength and Ferrari's struggles, the genuine prospect of him now keeping his newly gained championship lead until the year's end is already raised.