The 1000th World Championship event ended in familiar circumstances of the modern era as Lewis Hamilton won the Chinese Grand Prix, leading Mercedes' third one-two finish from as many races in 2019, with Valtteri Bottas and Sebastian Vettel joining the reigning champion on the podium.
With Mercedes dominant, much of the post-race focus centred on Ferrari's decision to issue team orders to Charles Leclerc for a third race in succession.
Here, Matt Scott takes a look at those who left Shanghai with reputations enhanced and those who had an outing to forget.
THE WINNERS
Lewis Hamilton (1st)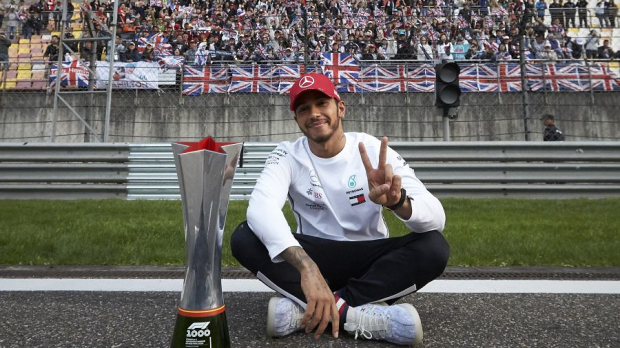 A 75th grand prix victory came in dominant circumstances for Hamilton, who got the better of a wheel-spinning Bottas off the line and never looked back.
Victory also puts Hamilton top of the drivers' championship for the first time in 2019 and the Silver Arrows relentless form so far this year suggests Hamilton might take some shifting from the spot.
Beaten to pole by Bottas on Saturday, having admitted he was still tweaking set-up into Q2 on Saturday, Hamilton certainly found the right combination come race day, leading every lap.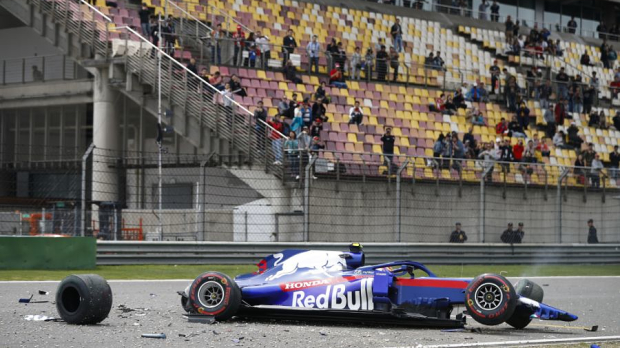 The Thai driver might have feared an appearance in the losers' column after demolishing his Toro Rosso in a heavy crash at the end of FP3 which prevented him from taking part in qualifying and necessitated a pit-lane start.
However, the rookie delivered an incredibly mature drive, making his way into the points by executing a one-stop strategy to perfection.
A neat pass on Kevin Magnussen at Turn 6 was the highlight of a race the modest Albon said "didn't feel like an amazing one".
Pierre Gasly finished sixth in China, but remains well off the pace of Max Verstappen and Albon might want to blow his own trumpet a bit more with a potential promotion in the offing.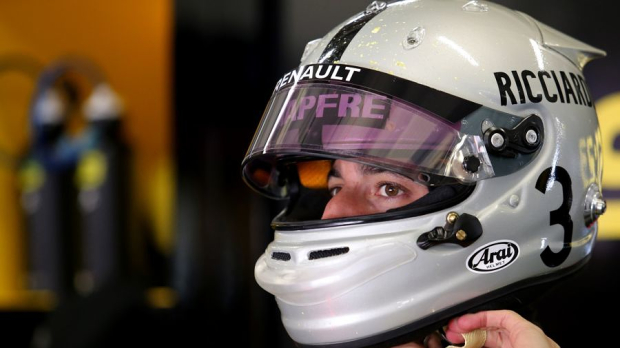 Of course, this race was nothing compared to his efforts in Shanghai 12 months prior, where he overtook his five top-six rivals to snatch victory.
However, a first finish for Renault, with best-of-the-rest honours to boot, will have settled some nerves for the Australian.
Team-mate Nico Hulkenberg's retirement with a MGU-K failure for a Renault-powered car occurring for a third race on the spin might temper some enthusiasm, but the Australian is off the mark now and will hope reliability can follow in the races to come – including another former winning venue in Baku next.
THE LOSERS
Charles Leclerc (5th)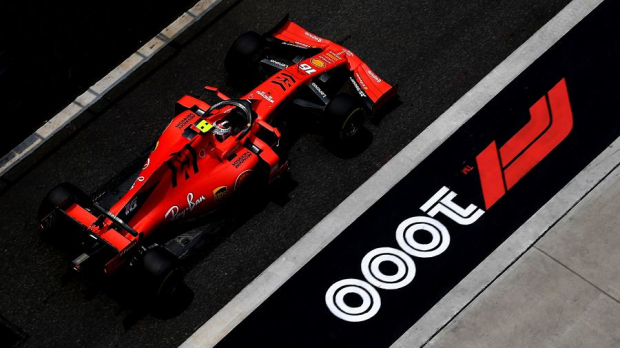 Through no fault of his own, Leclerc comes away from this race with concerns – notably Ferrari's clear and seemingly unshifting backing of Vettel in 2019.
When Leclerc was ordered aside to give Vettel a run at Bottas in second it seemed to make sense, but the German could not capitalise on clean air and ended up hampering his team-mate as a result.
Red Bull are notorious for disrupting the plans of Ferrari and Mercedes and did it again here, forcing Vettel into a stop perhaps earlier than expected, which would have dire consequences for Leclerc, who ended up helplessly losing his spot to the Dutchman.
Ferrari could have swapped Leclerc and Vettel back – the 21-year-old had gained his place fairly off the line, however – or they could have tried a one-stopper, either way leaving him on a losing strategy is troubling treatment for a driver that proven his mettle last time out in Bahrain, but seems destined for some time spent in his team-mate's shadow – and perhaps undeservedly too.
The Russian had a race to erase from the memory as soon as possible, colliding with both McLarens on lap one and earning a drive-through penalty.
It certainly seemed harsh on Kvyat, given the chaotic nature of any opening lap, and was perhaps founded on the damage sustained by Carlos Sainz and Lando Norris more than the Toro Rosso man's actions.
Maybe even more worrying for Kvyat, his 'torpedo' reputation may have preceded him – would his rookie team-mate Albon have been punished for a similar incident?
Giovinazzi has a tough gig this year, with Kimi Raikkonen a particular tough team-mate to be compared to, while Mick Schumacher lurks as a likely replacement in 2020.
However, the Finn has scored points in all three races so far this season – something only Hamilton, Bottas, Verstappen, Vettel and Leclerc can also say – while Giovinazzi is still to get off the mark.
His entire weekend was a struggle, sitting out FP1 due to an incorrectly installed power unit before suffering a cylinder failure in Q1 and starting from the back of the grid.
He made obligatory progress past the Williams cars, but even finished behind the damaged McLaren of Carlos Sainz, who overtook the Italian late in the race.