The combination of Lewis Hamilton and Mercedes firing on all cylinders and Sebastian Vettel's unfortunate habit of making regular mistakes meant that Formula 1's newly crowned five-time world champion was "impossible" to beat in 2018 according to F1 legend Alain Prost.
Hamilton wrapped up a fourth title in five years at the Mexican Grand Prix last weekend, having moved towards the crown with a superb surge in the second half of the season.
In that time, Vettel was guilty of making mistakes, but Hamilton's consistency has led to calls that he is among the greatest drivers of all time.
Prost was the dominant force in his era, alongside Ayrton Senna, and stopped short of comparing Hamilton to himself, but said the Brit was a worthy winner in 2018.
Prost told Sky Sports: "You cannot compare the generations. Senna and I were perhaps the best of ours. Now you can only say that Lewis is one of the best, if not the best of his generation.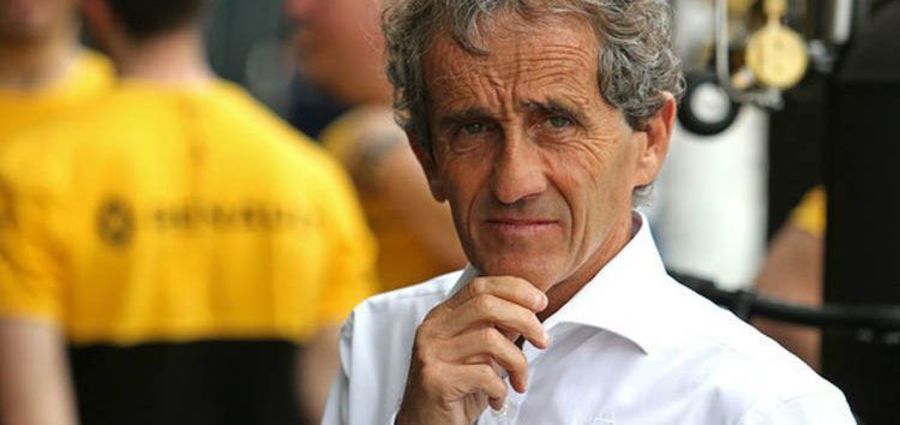 "Sebastian also had a good season, but not good enough to beat the combination of Lewis and Mercedes. He made mistakes at the wrong time, as in Baku or Hockenheim, otherwise he would have been 30 points ahead at the time and with less pressure.
"Lewis was just psychologically very strong against Seb this year. He was very mature. Under the circumstances, it was impossible to beat him."
Prost added: "Multiple world champions are obviously doing something different from the others. The biggest different I notice about Lewis is how he forces himself to become an even better driver.
"This was perhaps his best season and he can be even better. Even if his car is not that good, he takes second or third place, and if he has to do something special in qualifying he is able to, like in Singapore.
"His team supports Lewis in his special way of life, which gives him a lot of confidence and strength which is very important to him."
MORE: Vettel is 'past his peak' - Stewart
MORE: Hamilton reveals most important race win in 2018 title triumph