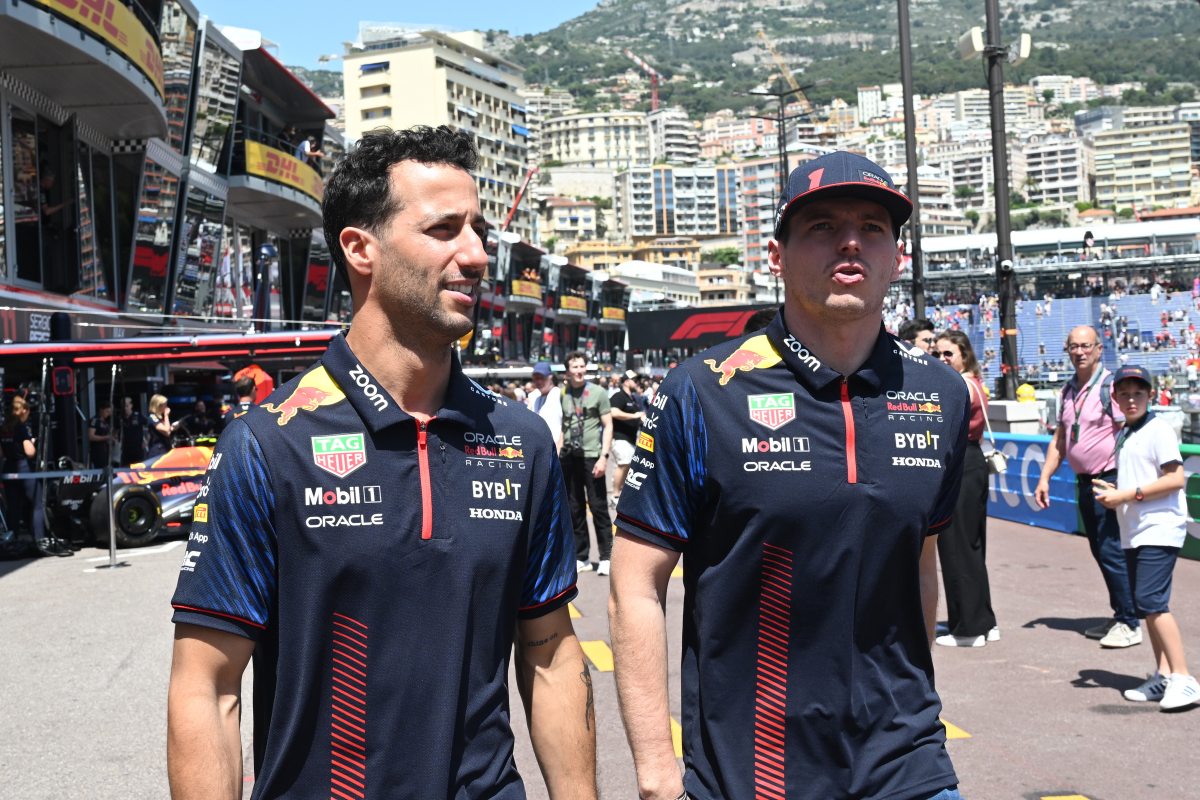 Ricciardo F1 return means Perez FINISHED at Red Bull – and this is his audition
Ricciardo F1 return means Perez FINISHED at Red Bull – and this is his audition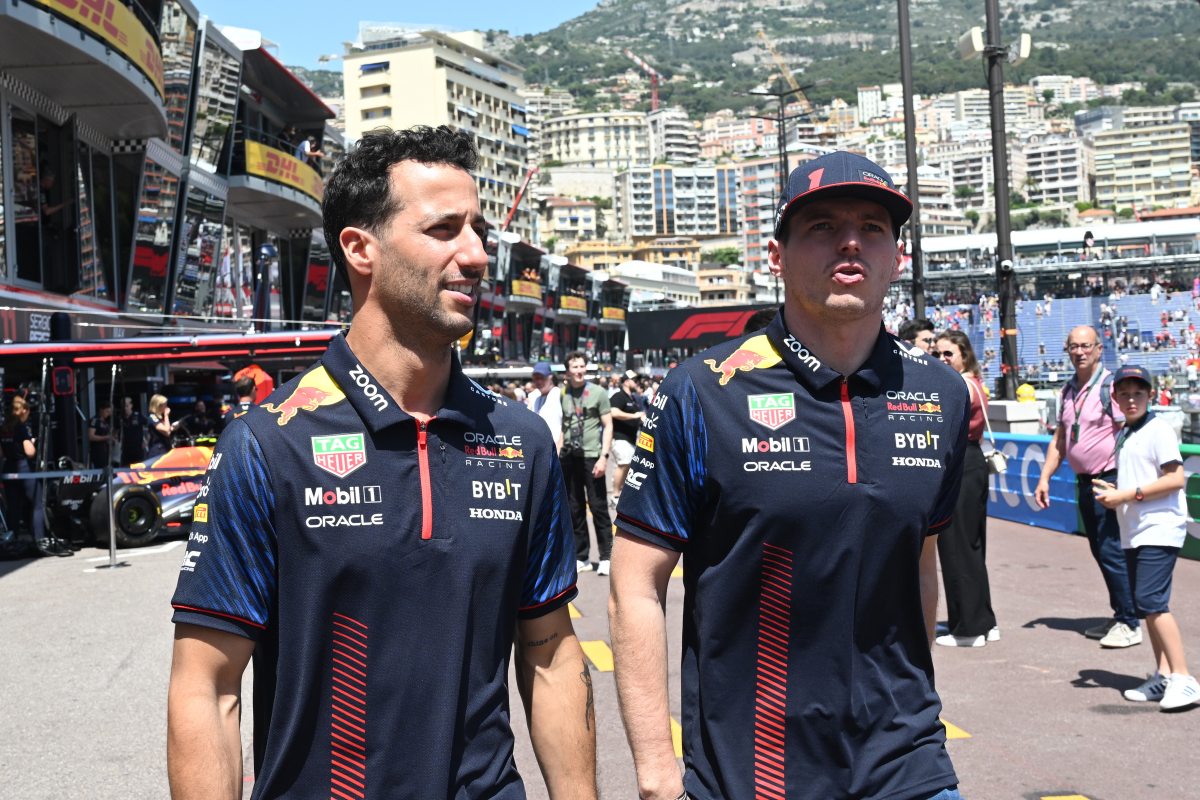 It's difficult not to feel a little bit of sympathy for Nyck de Vries this week. Less than half a season into his first full year of Formula 1, after a decade in junior series, and he's been cast off by the wildly uncompetitive AlphaTauri team.
It's not just the fact he was binned, but the nature of it. He's not even had the perfunctory 'goodbye, thanks for your work' tweet from the team – instead just a string of people celebrating the return of Daniel Ricciardo. He's lost his one shot at the pinnacle of his sporting career, and he's not even a footnote in his own story.
With that out of the way...yeah, this isn't about Nyck de Vries either. Best of luck when you inevitably take your talents and the superfluous, frankly unnecessarily flashy 'y' in your name back to Formula E fella, but we're here to talk about Danny Ric.
There are some lingering questions about the perma-grinning Australian's loan from Red Bull, and how it fits into the energy drink giant's masterplan.
READ MORE: Best F1 TV commentators and presenters: GPFans Broadcaster Power Rankings
What are Red Bull playing at?
It's hard to see this as anything other than a smaller part of a larger plan, because...well, because there's no point putting a better driver in this year's AlphaTauri car. What, are you desperate to overtake Alfa Romeo and finish ninth in the championship? Get outta here.
Giving up on a driver and bringing in a rookie for some experience is one thing, but Ricciardo's started more than 200 F1 races. He's a known quantity. Not to get too Brian Windhorst here, but...why would they do that?
You'll never catch Helmut Marko admitting it, but the only reason the Red Bull machine has made this move is because they don't trust Sergio Perez one bit.
Marko's very much a man who's aware of public opinion, and who can be swayed by the right word in the right place. With his junior team having a borderline disastrous year, he needed a cheap win, and one which took people's minds off Red Bull's second driver going two months without making it into Q3.
This isn't a publicity move though. Or at least, it's not wholly a publicity move. Marko's no fool, he knows that sending Red Bull's test and reserve driver into a sub-standard car to pick up a couple of points doesn't solve any of his problems. AlphaTauri's the development team, after all, and Ricciardo's about as developed as he's going to get.
There's really no sensible world where this isn't a straightforward audition. If Ricciardo can show the team that he's still got pace in a race environment, he will replace Sergio Perez either later this season or in the winter break. No caveats. Perez has embarrassed Red Bull this year, achieving the almost impossible by becoming a punchline while driving one of the most dominant cars the sport's ever seen. His bridges have been burned, and the only remaining question is who walks over the ashes and replaces him.
It's not a coincidence that Ricciardo's test performance at Silverstone has been brought up this week. 'Good enough for the front row' couldn't be more pointed as a statement aimed directly at Perez, who qualified 16th.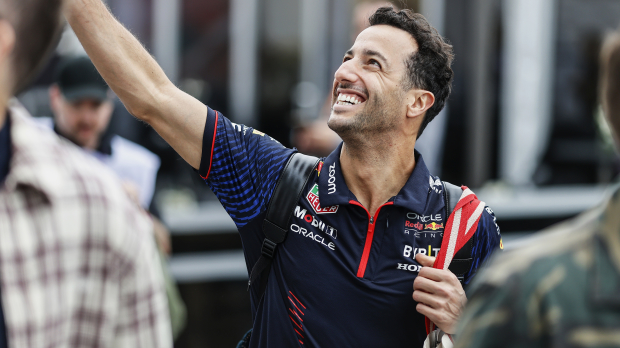 Red Bull have been pretty clear in their stance toward the Mexican in the last month or two. Whether they've held off saying it directly or not, he owes his spot to the lack of options to replace him. If Ricciardo proves that he is that option, with a little more humility and maturity than when he left, Perez will be out the door faster than you can say 'and Max Verstappen wins again'.
What's the minimum Ricciardo needs to do? It's hard to tell, but the baseline will be outperforming Yuki Tsunoda. The young Japanese racer has broken out somewhat this season, but he's not being considered for Perez's spot. If Ricciardo wants his old job back, he's going to have to do better than that.
If we set the hypothetical bar above Tsunoda, how much further do we have to raise it? He doesn't have to beat Perez – the AlphaTauri car just isn't good enough – but a couple of good one-lap performances could put him over the top if his race pace is half decent.
Will he manage it? Not a clue. You'd be brave to bet against it, but there's a reason he was available mid-season. He needs to wind back the clock to Monza 2021. Speaking of Monza 2021, we'd be remiss not to mention that Ricciardo might be fighting Lando Norris for this gig.
The McLaren phenom has looked plenty pacy in patches this season, and his second place at Silverstone brought all the right kind of attention. It might be tricky to pry him away from McLaren, but Ricciardo can't make the mistake of assuming he's the only iron in Red Bull's fire.
This season's been all about the sub-plots since Max Verstappen effectively wrapped up the title in May, and Ricciardo's return – with all the associated implications – is going to be one of the best to watch.
READ MORE: F1 drivers out of contract: Hamilton heads select group