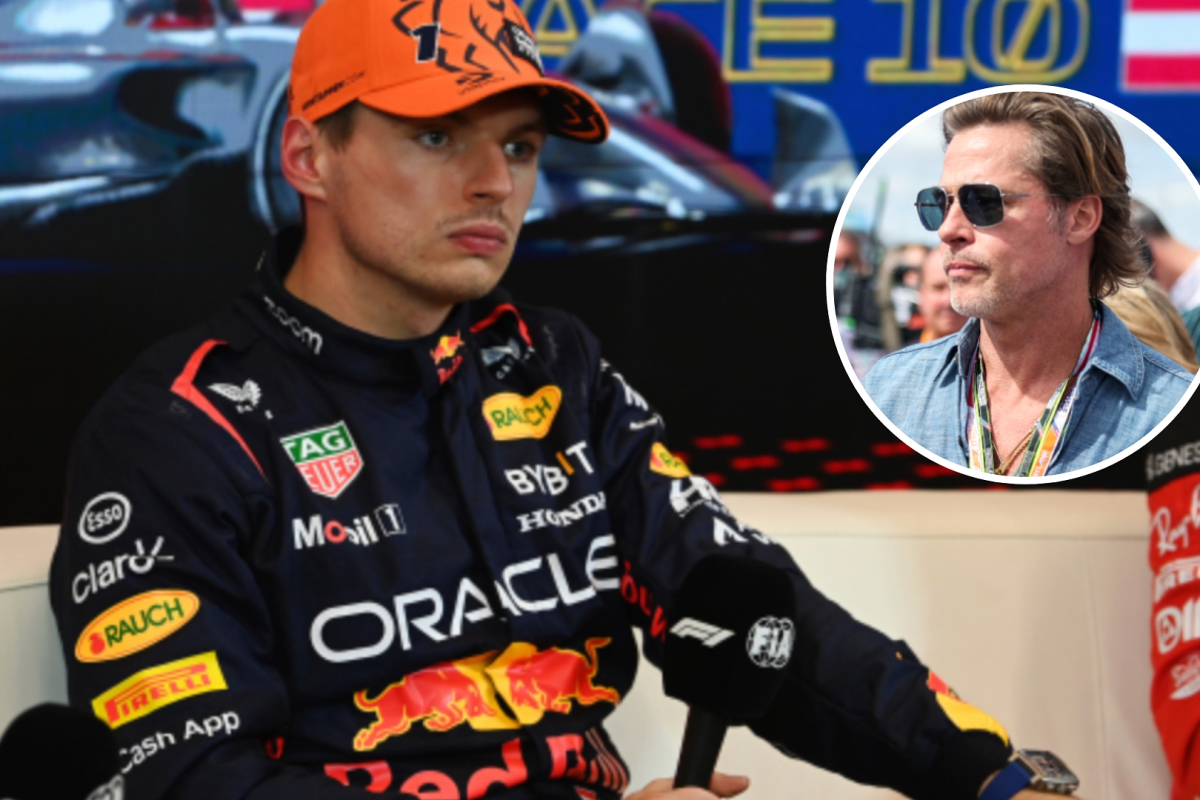 Verstappen issues CLASSIC response when asked about Brad Pitt F1 movie
Verstappen issues CLASSIC response when asked about Brad Pitt F1 movie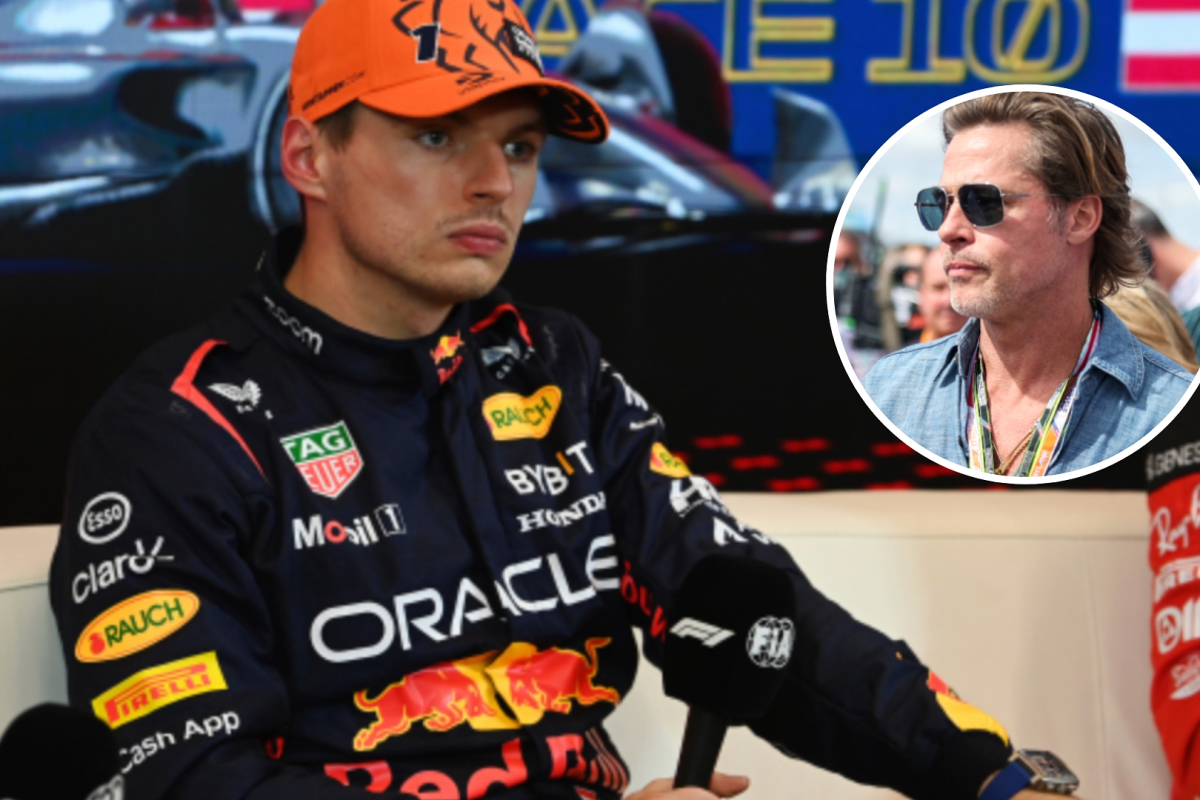 Max Verstappen has revealed that he "can't be bothered" by Brad Pitt's upcoming film based around F1.
The Hollywood superstar was on track at the British Grand Prix for filming ahead of his new movie, based on an F1 veteran returning to the sport.
Pitt's team in the movie was given its own garage with driver placards above the area, just like those actually competing in F1, and the movie is thought to be using onboards from other real teams.
Verstappen, though, isn't all that interested in the movie despite Pitt and director Joseph Kosinski turning up to the drivers' briefing at Silverstone.
READ MORE: F1 movie car revealed at Silverstone prompting MASSIVE fan reaction
Verstappen: It won't be real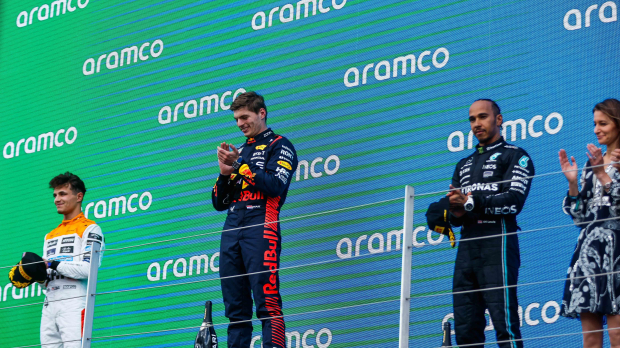 "I think they're going to use some shots of everybody, in terms of onboard cameras and stuff," the reigning world champion said, as quoted by Motorsport.com. "I completely can't be bothered with this.
"In the end, a film is always made to create a little bit of a show in it. Because yes, of course, it won't all be real. But I think it's all fine. I'm actually not that much into it."
READ MORE: Best F1 TV commentators and presenters: GPFans Broadcaster Power Rankings
Other drivers in awe after meeting Pitt
Other drivers asked about Pitt's appearance in the drivers' briefing were much more positive after meeting the Hollywood icon.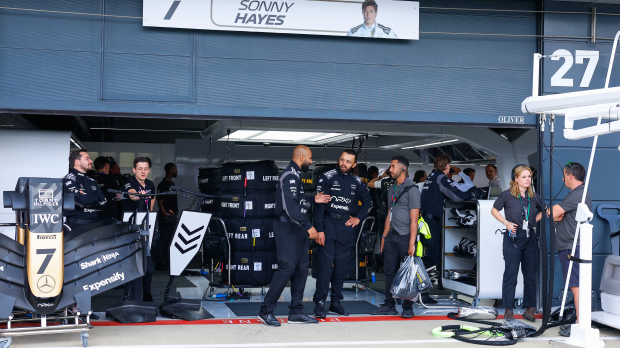 "I think it's one of those when you see a worldwide superstar for the first time, it's quite surreal," George Russell said.
"And then it's only when you get to be with those individuals whether it was Tom Cruise, Brad Pitt or Roger Federer, whoever we've been fortunate enough to meet, you recognise they're just normal human beings.
"He was joking around and having a good time and just kind of one of the boys really. So excited to see what the movie does."
Brad Pitt's Apex livery is beautiful ❤️ https://t.co/sAtg176Lfy

— GPFans Global (@GPFansGlobal) July 7, 2023
Pierre Gasly, whose Alpine team has recently been invested in by Ryan Reynolds, added: "I must say it's not every day you get the chance to see Brad Pitt.
"We got the chance to meet him and they introduced themselves and the movie. It was definitely a special moment.
"Apart from the driver's briefing and be sitting right in front of Brad Pitt, everything kind of felt normal."
READ MORE: Jos Verstappen: His life in F1 and how he drove Max to greatness