Ferrari chief dismisses Sainz's 'FOOL' claims after Austrian GP
Ferrari chief dismisses Sainz's 'FOOL' claims after Austrian GP
Ferrari President John Elkann has dismissed Carlos Sainz's claims that he was treated 'like a fool' during the Austrian Grand Prix, after the Scuderia chief claimed that "everyone is happy".
The team experienced an excellent race at the Austrian Grand Prix, following on from Friday's qualifying session which saw both drivers inside the top three.
Both Charles Leclerc and Sainz led comfortable races until the final stages, where Sainz had to fend off a late charge from Red Bull's Sergio Perez.
The Mexican would get past, but the defiance of Sainz helped his teammate to secure 2nd place, and the team their best result of the year so far.
Early in the race, Sainz felt as if he should've have been allowed to use his superior pace to fight with Leclerc, instead opting to sit behind.
He would fall behind in the pitstops and into the clutches of Perez as he opted to obey his teams' instructions.
Elkann: This is what we needed
Speaking to Fox Sports Premium MX, Sainz claimed that "You are being a team player all the time and you have the pace, but some decisions by the team leave you like a fool."
But according to TuttoSport, Ferrari President John Elkann was pleased with the result, and the signs of improvement that his team are showing as the year progresses.
"Today was the best race of the season. Everyone is happy. It was good to see Sainz fighting for the third position with Red Bull; it means we're going in the right direction.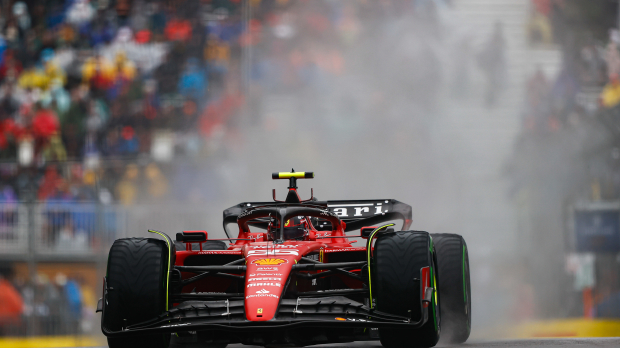 "The mood of the drivers is good and positive, and they showed that during the race. We're seeing progress, and this is what we needed."
With a short turnaround before the British Grand Prix this week, Ferrari will be hoping that any further upgrades can help them inch closer to challenging Red Bull for their first victory in over a year.
READ MORE: Jean Todt: Ferrari great and partner of Michelle Yeoh