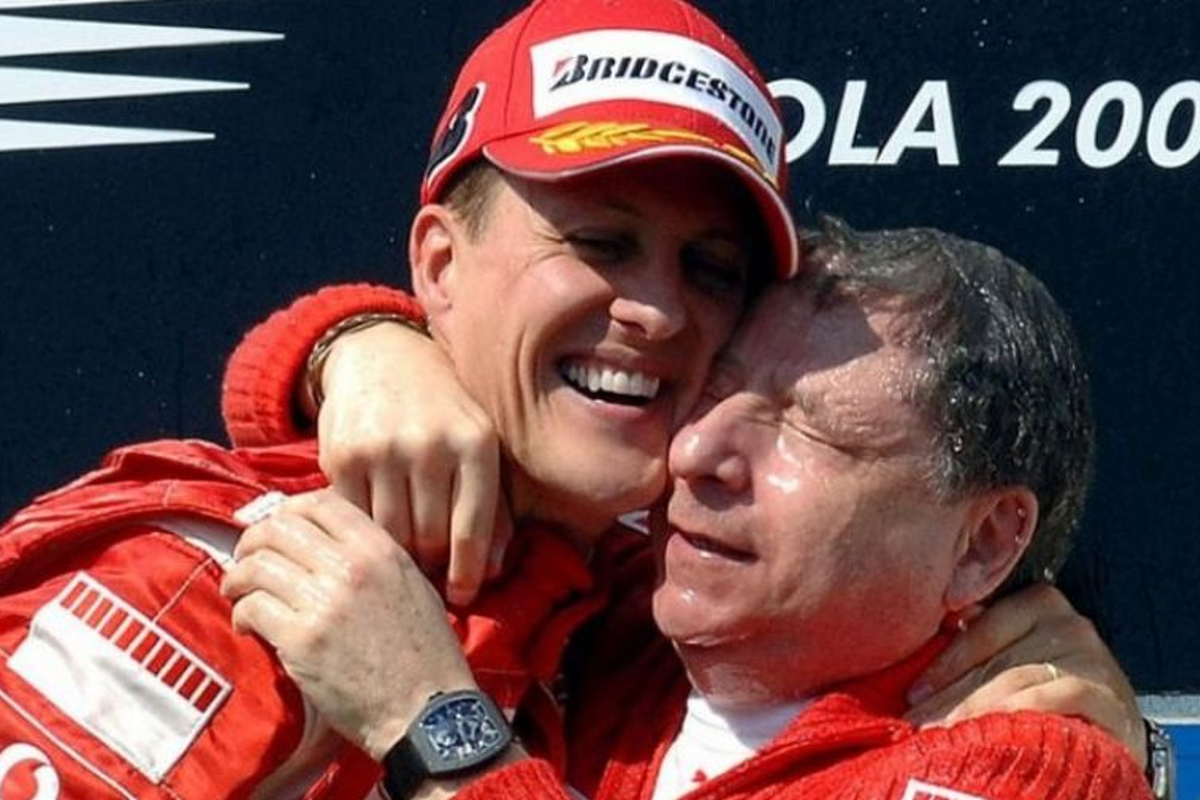 Jean Todt: Ferrari F1 legend and partner of Michelle Yeoh
Jean Todt: Ferrari F1 legend and partner of Michelle Yeoh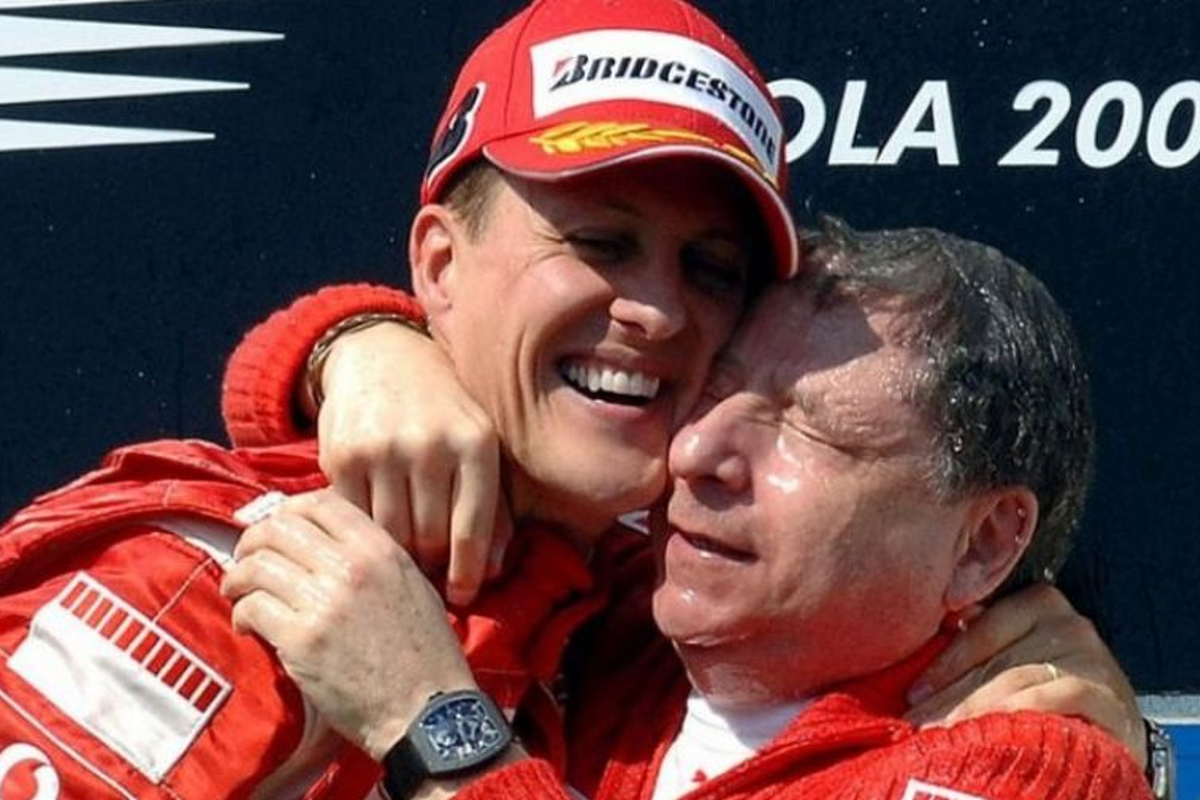 Jean Todt is widely regarded as one of the greatest motorsport legends of all time. He also just happens to be the partner of newly-crowned Oscars Best Actress Michelle Yeoh.
He begun his rally career in 1966 with Peugeot – winning multiple world rally championships, four Paris-Dakar rallies, and two Le Mans 24 Hour titles – before joining Scuderia Ferrari as general manager in 1994 and finishing his career in elite motorsport with a 12-year stint as FIA President.
What he lacks in height – standing at 5ft 7ins – he more than made up for in talent. Todt worked with some of the greats, including Gerhard Berger, Ross Brawn, and seven-time Formula 1 world champion Michael Schumacher, and was hugely influential in the German's record-breaking five-consecutive titles between 2000 and 2004.
Born on 25 February 1946 in Pierrefort, France, the 77-year-old is the long-term partner of Michelle Yeoh, who is nominated for Best Actress at the Oscars in Los Angeles tonight (Sunday March 12). The two have been an item since 2004.
Todt, Michael Schumacher and the Ferrari years
Todt's 12 years with Peugeot Talbot Sport ended in 1993 when Luca di Montezemolo recruited him to be the new general manager for Scuderia Ferrari, and began his duties at the French Grand Prix, heading up a team of 400 technicians.
Ferrari were on a barren run, failing to win a championship for fourteen years, so Todt set about overhauling the racing division.
One year later, the Tifosi claimed their first win in four years when Gerhard Berger won the German Grand Prix, and, twelve months on, Todt would make a decision that changed Ferrari's history forever.
Michael Schumacher won the 1994 and 1995 world championships with Benetton-Ford, and Todt knew he was the man to bring the glory days back to Maranello. Boy did he do that!
Results started to come, winning the Spanish, Belgian, and Italian Grand Prix in Schumi's debut season, so Todt hired two former Benetton managers, the designer and aerodynamics specialist Rory Byrne, and technical director Ross Brawn.
From here, times were special. After a few near misses from 1997-1999, Schumacher stamped his authority with five world titles. He was the first driver to win five championships at a single team, eclipsed only by Lewis Hamilton at Mercedes in 2020, and is still the only driver to win five in a row.
Todt then became Ferrari's CEO before becoming a Special Advisor to the board in 2006. Even nearly two decades since he eventually left the team, it is clear to see Todt's legacy at Ferrari lives on to this very day.
FIA President, Todt in charge of F1
Todt's career continued well beyond his time in the garage, taking up the chief spot at the FIA. On 16 July 2009, the Frenchman officially announced his intention of running for the presidency.
A day before the announcement, he had received the support of outgoing President Max Mosley, who had decided not to stand for re-election. He was the second contender to declare his run for the chair, the 1981 world rally champion Ari Vatanen having announced his candidature a few days earlier.
With 135 votes to Vatanen's 49, Todt was elected on 23 October 2009 and was twice re-elected after running with no opposition in 2013 and 2017. His presidential reign at the FIA came to an end in December 2021 – attending his final grand prix in charge in Saudi Arabia less than a month before his departure. He was later succeeded by the current president, Mohammed Ben Sulayem.
Michelle Yeoh, a movie star fiancee and partner
Todt's fiancee, Michelle Yeoh, is a Malaysian actress who rose to fame in the 1990s for films in which she performed her own stunts, including the sixteenth James Bond movie 'Tomorrow Never Dies', in which she starred alongside Pierce Brosnan.
Now sixty years old, the 5ft 3ins tall actress' diminutive figure made her perfect for the big stage. She has gone on to receive a number of accolades at the pinnacle of the film industry, including Best Actress at the Golden Globes for the 2022 film 'Everything Everywhere At Once.'
She crowned her glittering career on Sunday March 12 in Los Angeles by claiming an Oscar for Best Actress - the first Asian winner in history. She came out on top in los Angeles against a star-studded field of rivals including Ana de Armas, Cate Blanchett, Michelle Williams and Andrea Riseborough.
Todt is now a red carpet regular with her and attended the BAFTAs last month. He was again on hand as Michelle claimed her Oscar in Tinseltown.
Formula 1 paddocks have always been a hotspot for celebrity appearances, and the two met at a Ferrari publicity event in Shanghai. Todt was photographed slipping her his number and revealed Schumacher played a role in helping him woo his now-fiancee, calling their first meeting "a fairytale."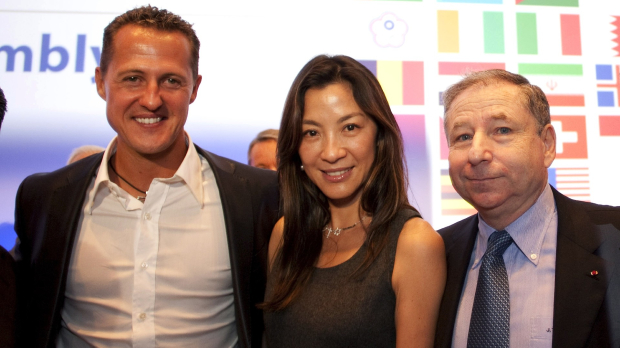 Todt and Michelle are great friends with Michael and his wife Corinna, and the four were often pictured together before Michael's horrific skiing accident in late 2013.
They have been engaged since 2005 and share no children. Todt's shared his only son, Nicholas, with his ex-wife. Nicholas Todt has been and is a manager for many famous racing drivers, including Felipe Massa, Pastor Maldonado, Charles Leclerc, José María López, and Gabriele Minì.
Jean Todt net worth
While no figures have been confirmed, Jean Todt's net worth is estimated to be around $18million. Michelle Yeoh's net worth is a staggering $40million.
Is Jean Todt on social media?
Todt has Instagram and Twitter accounts, where he mainly shares news surrounding his current work as the FIA's Special Envoy for Road Safety.
What is Jean Todt doing now?
Since 29 April 2015, Todt has been Special Envoy for Road Safety to UN Secretary-General Ban Ki-moon.
His time is also devoted to several charitable causes; he is one of the Founders and Vice-President of the Institut du cerveau et de la moelle épinière (ICM), an institute devoted to medical research for brain and spinal cord disorders, which was set up in 2005.
Todt has been on the board of Trustees of the FIA Foundation for the Automobile and Society since 2009, President of the Board of Directors of the Suu Foundation since 2014, was Tourism Ambassador for Malaysia (2009-2015), is a member of the Board of Directors for the International Peace Institute (IPI) since June 2015, and has been a member of the IOC's Commission for Public Affairs and Social Development through Sport since April 2017.
He is also an Honorary Member of the Automobile Club de France and of the Polo de Paris.
READ MORE: F1 is for everyone – stop gatekeeping and make room for all