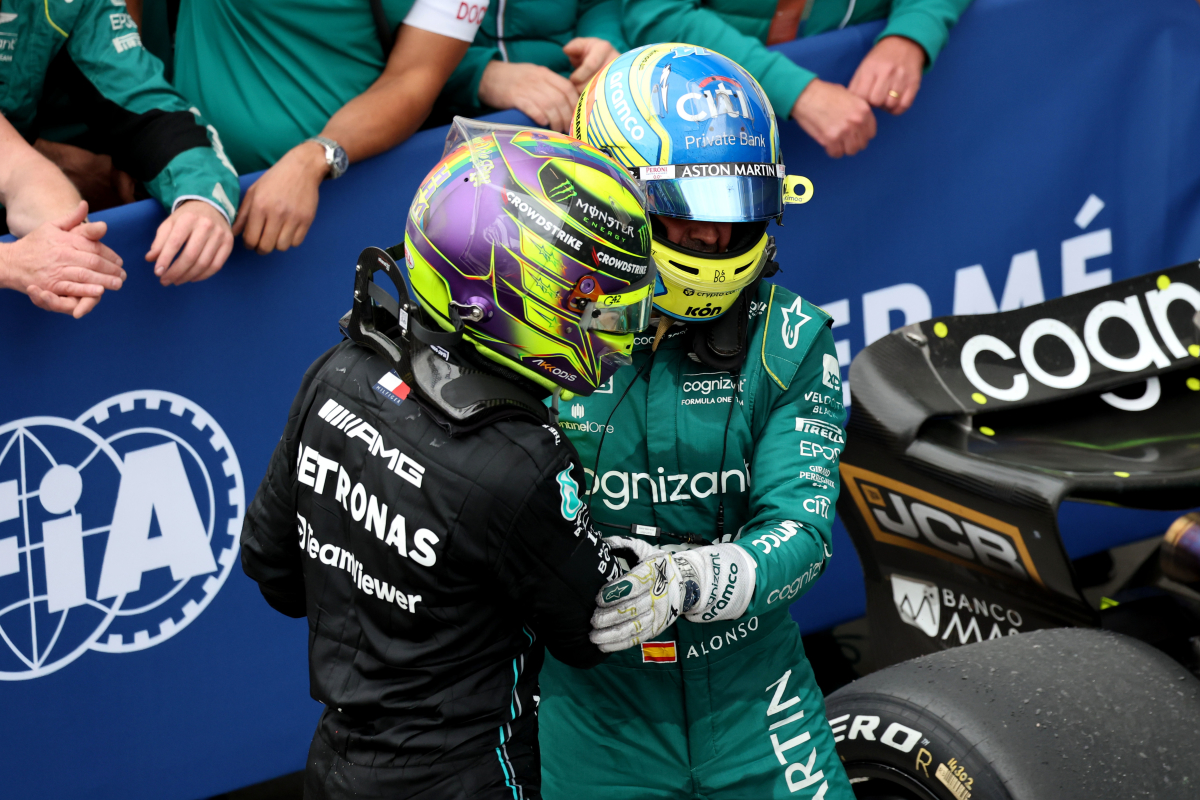 Hamilton ribs 'OLD' Alonso who vows revenge on long-time F1 rival
Hamilton ribs 'OLD' Alonso who vows revenge on long-time F1 rival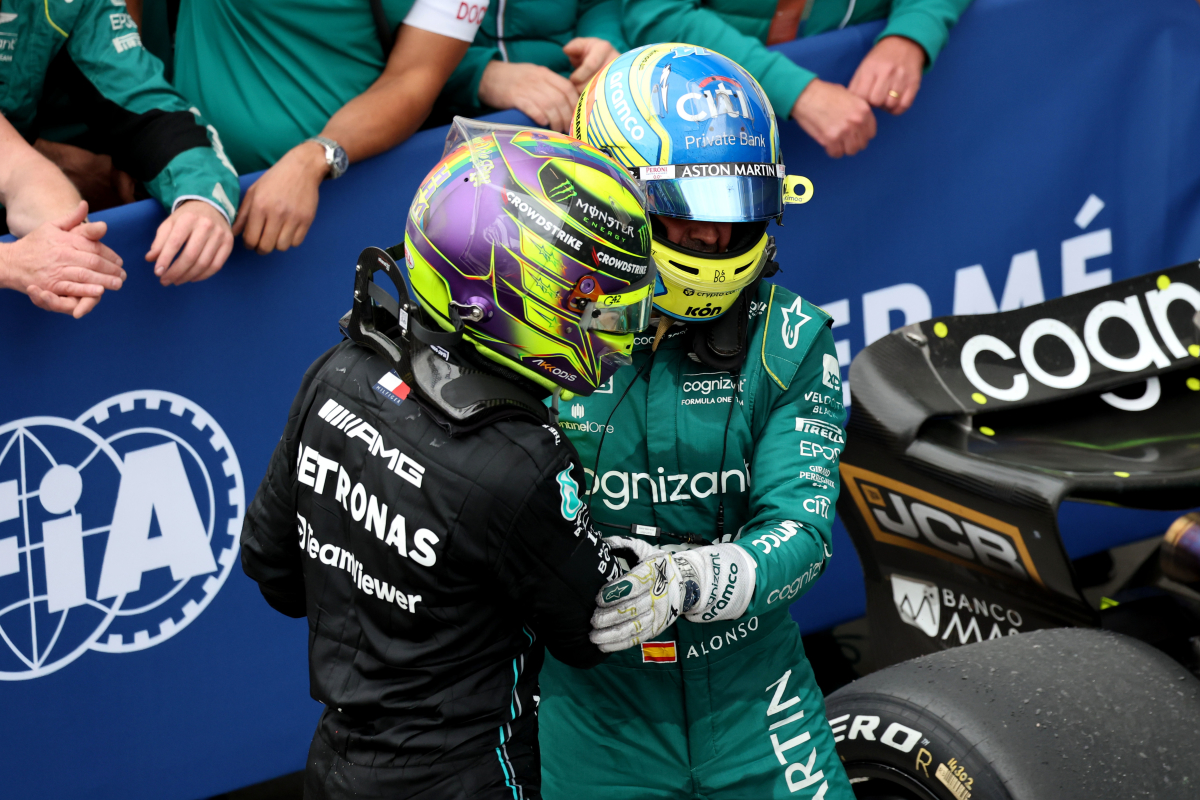 Lewis Hamilton says Fernando Alonso's reactions are a "little bit slow" after he overtook his former team-mate at the first corner of the Canadian Grand Prix.
The Mercedes man lined up third on the grid behind Alonso's Aston Martin and championship leader Max Verstappen.
Hamilton got a really good launch off the line and was up to second going into the first complex of corners at the Circuit de Gilles Villeneuve.
The Briton was asked about the start in the press pen after the race and, with Alonso stood right next to him, he could not resist the temptation to get a little age dig in.
"His reactions are a little bit slow because he's a bit older now. It's an age thing," the seven-time champion cheekily said.
READ MORE: Verstappen MISSES Canadian GP Grand Slam as Alonso beats Hamilton for second
Alonso found the funny side though and is confident he can respond to Hamilton on track, saying: "In Austria in two weeks' time." before patting Hamilton on the back.
The 41-year-old had the last laugh as he overtook Hamilton and ended up finishing a comfortable second in the Grand Prix.
Hamilton is enjoying his resurgent rivalry with Alonso as the Spaniard continues to impress with his new team.
When the reporter suggested he was enjoying watching the pair battle on track once more, Hamilton answered: "Me too".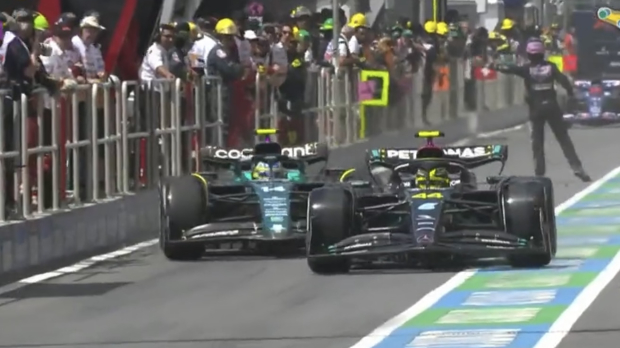 Currently, Alonso is the best of the rest away from Red Bull, sat third in the championship only nine points behind Sergio Perez.
Hamilton is fourth, a further 15 points behind Alonso.
READ MORE: Hamilton and Alonso involved in pit-lane NEAR MISS after alleged unsafe release