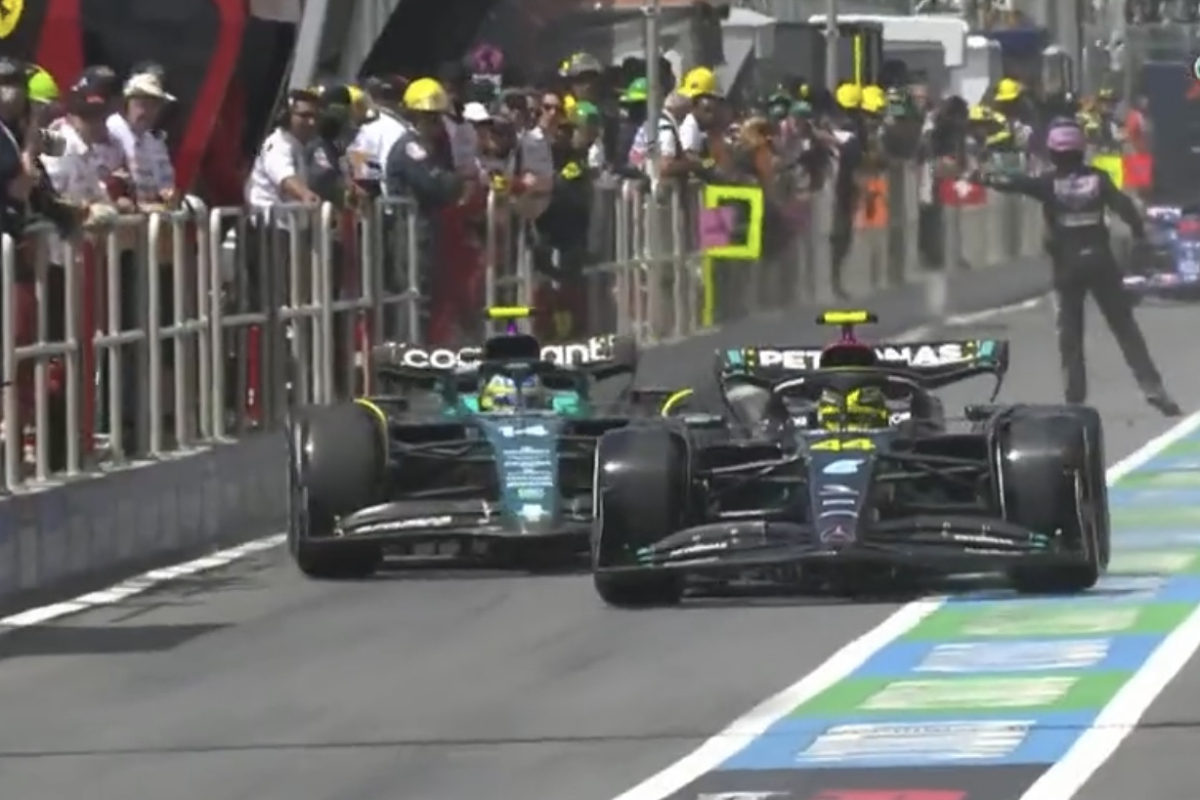 Hamilton and Alonso involved in pit-lane NEAR MISS after alleged unsafe release
Hamilton and Alonso involved in pit-lane NEAR MISS after alleged unsafe release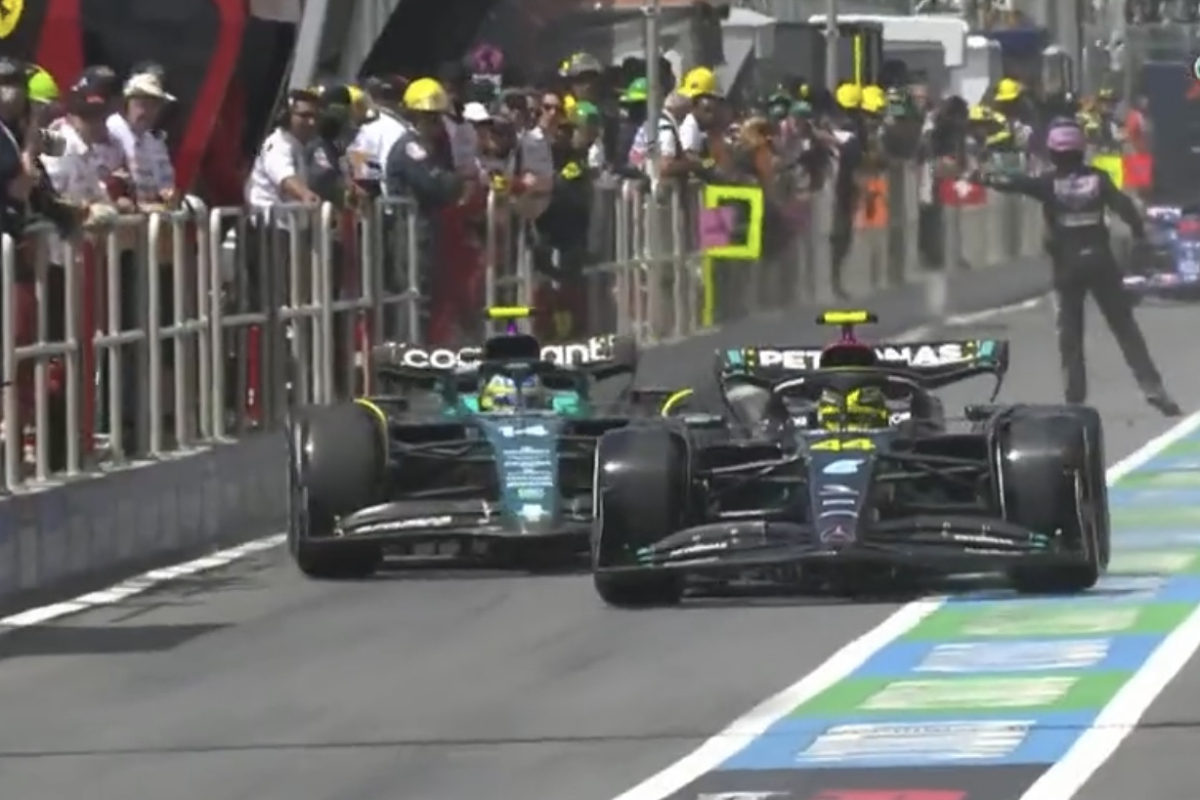 An excellent start to the race saw Hamilton overtake his former team-mate Fernando Alonso into turn one and hold the position.
The Spaniard managed to stay within DRS range, before the two decided to change tyres under a safety car brought out due to a crash from George Russell.
The Aston Martin mechanics pulled out an excellent pitstop, nearly a second faster than that of Mercedes and released him back into the race.
Hamilton left his box and fell straight into the path of Alonso, forcing him to take evasive action to prevent a collision.
"I had to brake guys," Alonso said, as he allowed Hamilton to retain the position.
Just a few laps later, Alonso slipstreamed past the Brit to regain second position at the final corner, before a putting himself out of DRS threat from behind.
However, despite being under investigation, stewards decided that no further action needed to be taken over the incident.
READ MORE: Russell BADLY DAMAGES Mercedes car after hitting wall