Kravitz explains when Red Bull's dominance is set to END
Kravitz explains when Red Bull's dominance is set to END
Ted Kravitz has said Red Bull's dominance of the sport is set to come to end after the conclusion of this season as the effects of their cost-cap penalties will be felt.
The Red Bull team have been completely dominant in 2023 winning every race as Max Verstappen looks set to canter to another title win.
The current RB19 car is the envy of all others on the grid and no other team has been able to mount a challenge on a consistent basis.
All their success this season has come under the backdrop of a $7million fine for overspending on the budget cap, introduced to help narrow the gaps between the top teams and everyone else in F1.
READ MORE: BREAKING: Red Bull confirmed to have breached budget cap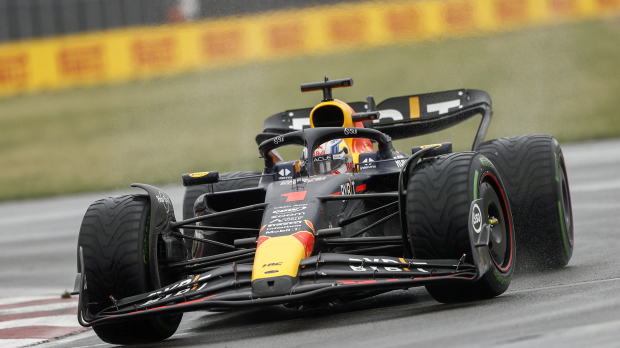 Now, Sky F1 reporter Ted Kravitz says it is likely their dominance is due to end after this season as they will not be able to do as much aerodynamic testing.
"It's clear to me now why the upper surfaces, the side pods and all the rest of it of the RB19 look more or less the same as the RB18, it's that Adrian, Pierre Wache, and all of the people at Red Bull spent all their time over the winter on that floor," he said.
"And if you're thinking about 'Hang on, what about cost cap aerodynamic testing restrictions, a penalty when is that going to come in?'
"Well, Pierre Wache, the technical director, had an answer for me for that on Thursday, when he said the end of the season that cut in aerodynamic testing is going to have an effect, and crucially it's going to have effect on next year's RB20 as well.
"It is going to bite Red Bull, just not yet and certainly not before they win this year's World Championship, which they deserve to because they've got a great car and Max Verstappen is driving brilliantly etcetera, etcetera, etcetera."
READ MORE: Ted Kravitz: The Notebook star who made Max Verstappen mad