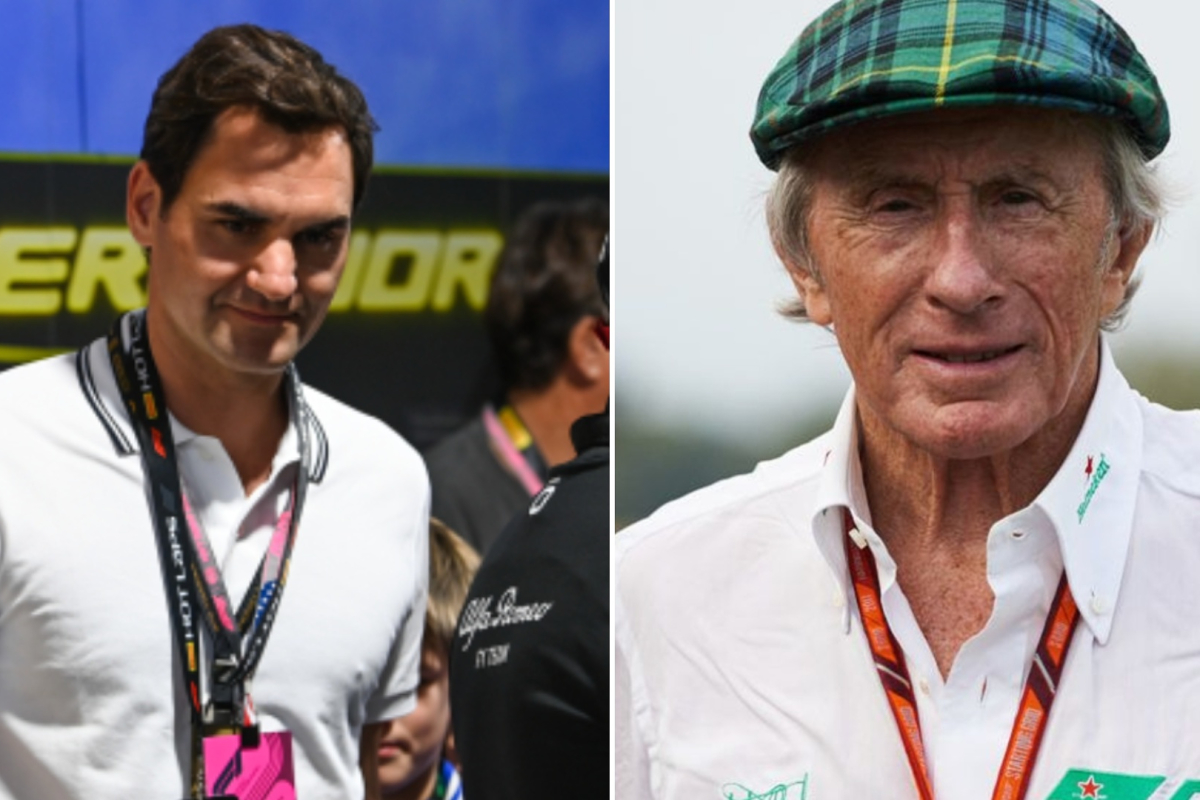 Tennis legend Federer addresses INFAMOUS Jackie Stewart moment at Miami GP
Tennis legend Federer addresses INFAMOUS Jackie Stewart moment at Miami GP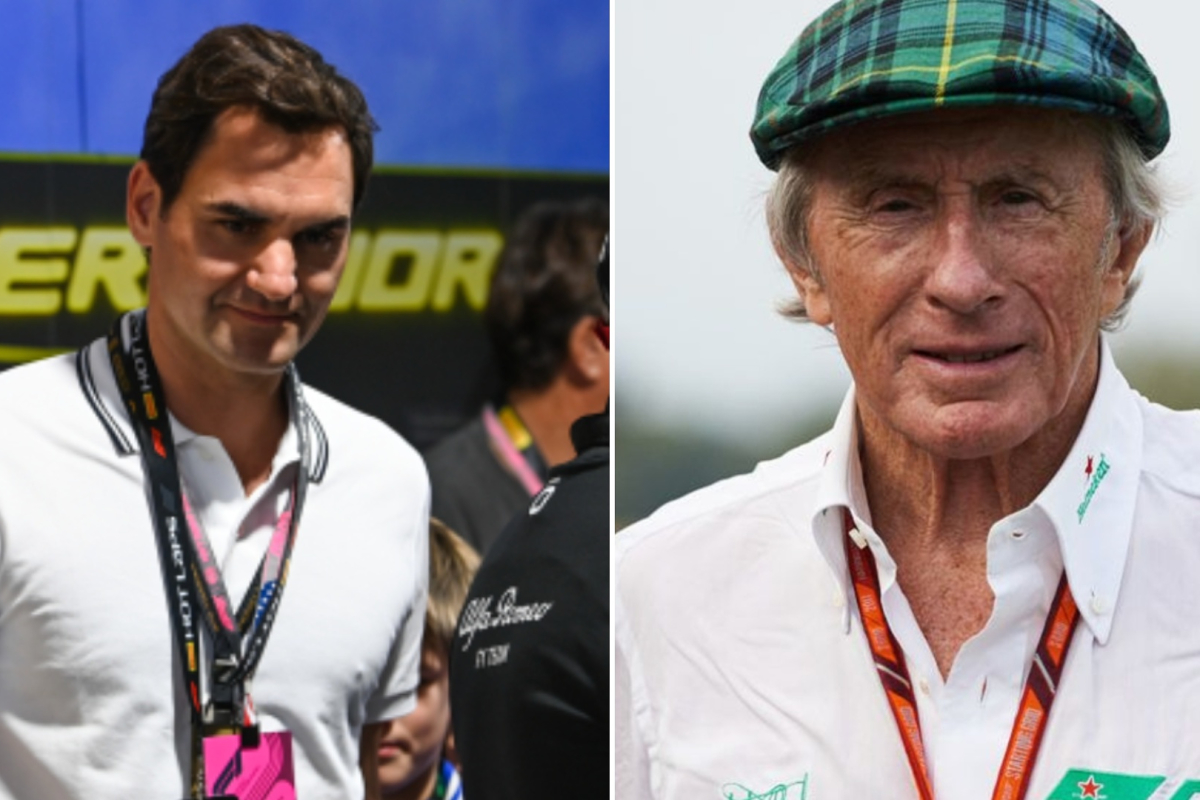 Roger Federer has described Sir Jackie Stewart as "legendary" in a Twitter Q&A session with his followers, just weeks after their infamous meeting on the Miami Grand Prix grid.
The Swiss superstar was in attendance for the glitzy race three weeks ago and was in a cordoned-off VIP section of the grid as the cars were lined up.
Sky Sports F1 commentator Martin Brundle was in the middle of one of his gridwalks and spotted Federer, hoping to get an interview with him.
Stewart was on the scene too and when Brundle said he was hoping to grab Federer for a quick chat, the Scotsman brazenly walked through security to Federer before being stopped by security guards.
When asked whether he knew who Stewart was by one Twitter user, the 20-time Grand Slam champion responded in unequivocal fashion.
yes i've met him several times before. he's legendary

— Roger Federer (@rogerfederer) May 23, 2023
READ MORE: Martin Brundle gridwalks: Best moments including Patrick Mahomes (Paolo Banchero)
Stewart an enduringly popular figure in F1
Stewart, a three-time world champion in F1 back in the 60s and 70s, remains one of the most popular and recognisable figures in the sport.
His popularity only increased following the Miami incident with social media users finding his antics hilarious.
Brundle has since gone on to describe him as a "true friend" and it appears his standing among other sports figures s also high following Federer's comments.
READ MORE: Brundle says F1 LEGEND is 'true friend' after Miami MAYHEM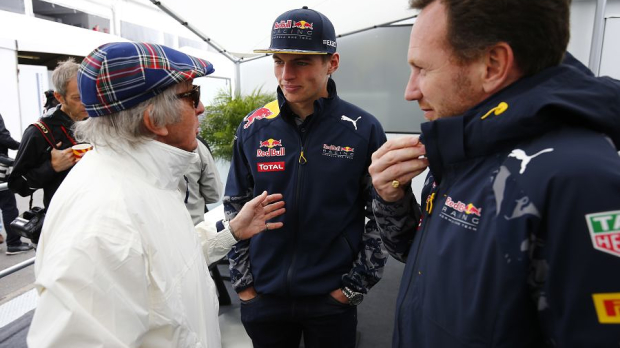 The 83-year-old still remains active in Formula 1 and is often seen attending Grands Prix adorned in his trademark tartan flat cap.
He has recently offered his thanks to the sport for helping with his charity Race Against Dementia after his wife Helen was diagnosed in 2015.
READ MORE: Sir Jackie Stewart hails F1 for VITAL help with dementia fight