Sir Jackie Stewart hails F1 for VITAL help with dementia fight
Sir Jackie Stewart hails F1 for VITAL help with dementia fight
Sir Jackie Stewart has thanked Formula 1 for their support in the fight to find a cure for dementia through his charity Race Against Dementia.
An icon of the sport, Sir Jackie is loved by F1 fans around the world. His heroics during Martin Brundle's grid walk ahead of the Miami Grand Prix was just a small example of why people love him so dearly.
The 83-year-old has always been vocal in the fight against dementia, especially since his wife, Helen, was diagnosed with frontotemporal dementia in 2015.
During Dementia Action Week, Sir Jackie has now thanked F1 for the support they have given not only to his charity, but also in the wider battle to find a cure.
"We started off RAD [Race Against Dementia] by thinking about Formula 1," he told the F1 website. "Problem-solving in Formula 1 is faster than any other activity that I know of, including aerospace.
READ MORE: Brundle says F1 LEGEND is 'true friend' after Miami MAYHEM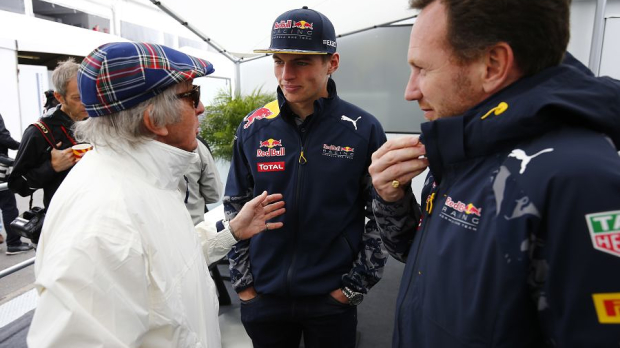 "You know when something goes wrong in a Formula 1 team, at any Grand Prix, it may only be a week later, maximum two weeks later, it's fixed.
"So, we've done a lot with Red Bull and McLaren showing the RAD Fellows how Formula 1 gets problem-solving done faster than anyone else."
"Thank you to Formula 1 for supporting us and everything else they're doing," he added. "I know they live a faster life than anyone in any other business, but they get things done.
"Stefano [Domenicali] and his team have said, 'Jackie, we're with you', and that's a fantastic commitment to us and to all the people that we're servicing.
"It's got to change – we've got to find a cure."
READ MORE: 'In my lifetime' - Sir Jackie Stewart makes vow in greatest race yet