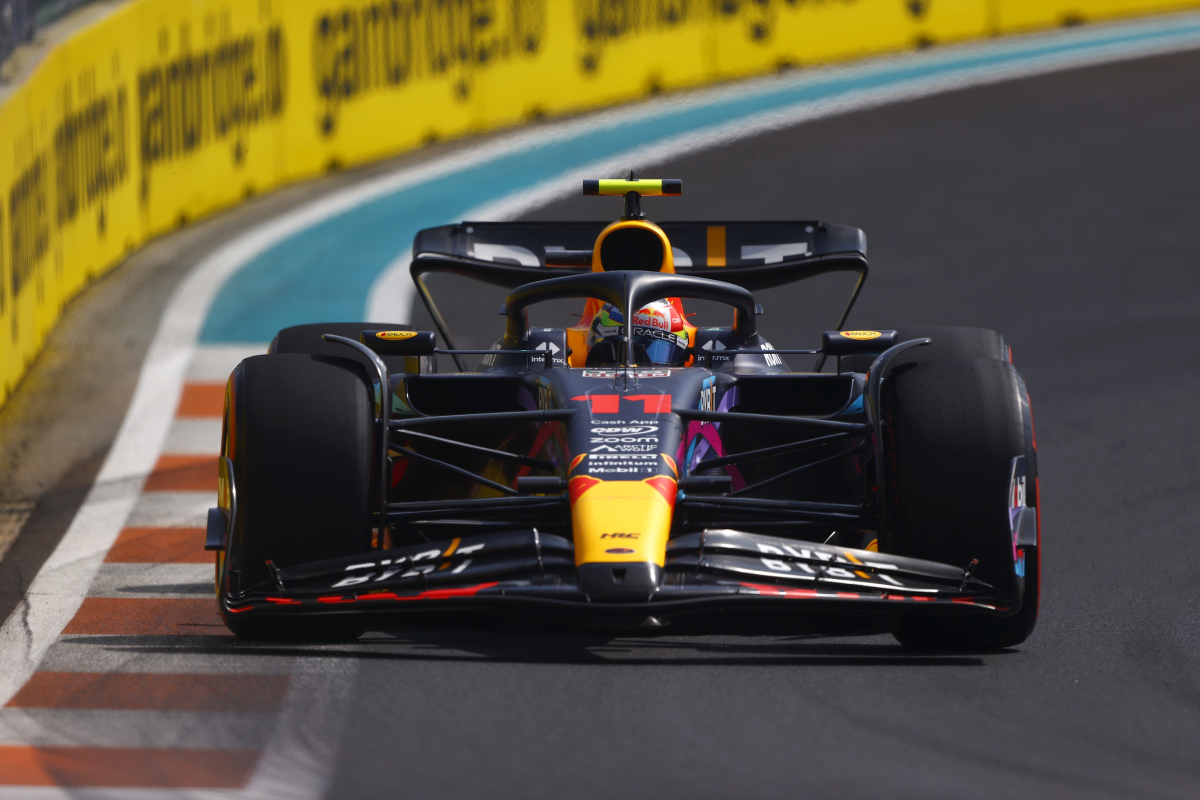 Perez admits 'MORE CONCERNING' issue for Red Bull in Miami
Perez admits 'MORE CONCERNING' issue for Red Bull in Miami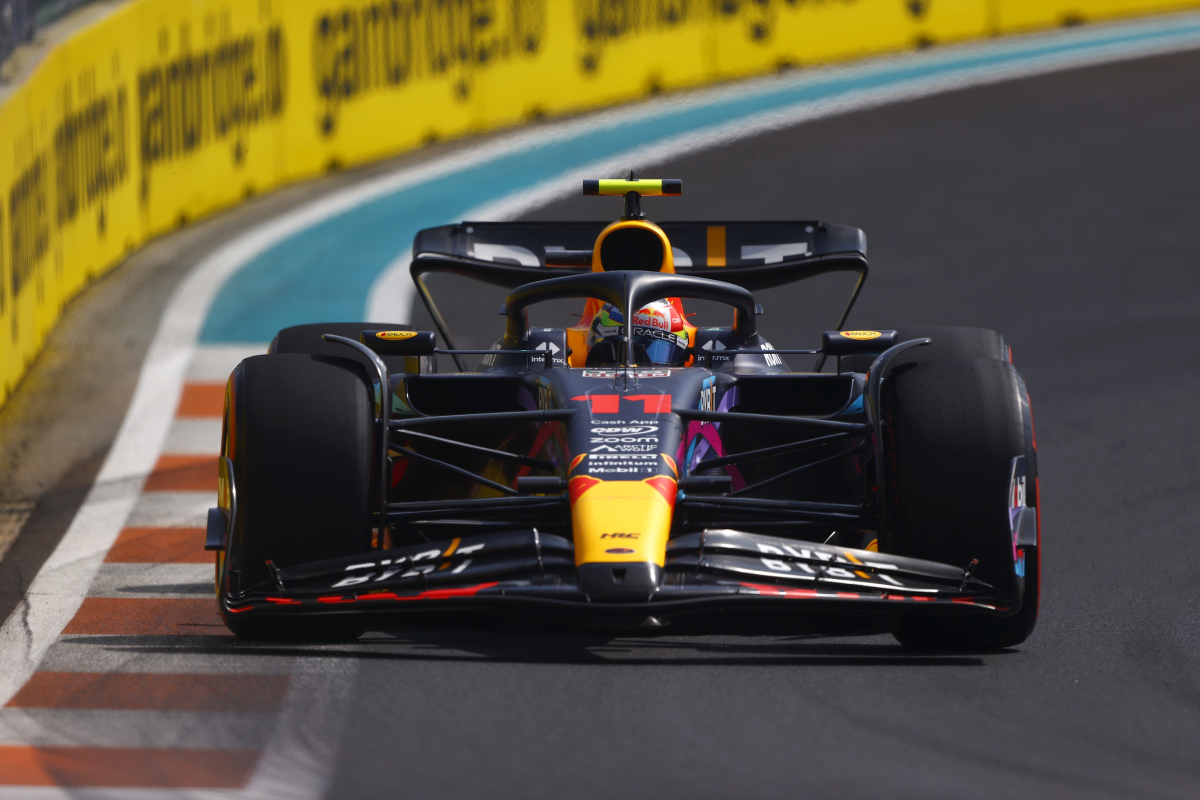 Sergio Perez has admitted that he's been more concerned about the wind at the Miami Grand Prix this weekend than the theoretically changeable weather.
Long and medium-distance forecasts suggested that a storm could descend on the track on Sunday afternoon before the race, but the surface stayed dry – although there were some menacing clouds overhead.
The soft and medium tyres have been suffering a reasonable amount of degradation in practice runs throughout the weekend, which could wreck any given driver's race, although the hard compound looked good on Fernando Alonso's Aston Martin.
However, Perez admitted ahead of the race to Fox Sports Premium ES that he and his team are more concerned about the strong gusts of wind which have been putting some cars off balance.
On the wind-up
"I hope to take advantage of pole position to make a difference in the start," he said. "We are aware that the race can change in any moment, I'm ready for anything that may happen.
"We've anticipated that the track will be low on grip after the rain we got yesterday and early today; tyre wear is uncertain as well...we are more concerned about the wind though, there are very strong gusts."
It's possible that those gusts, along with the surface which has been very slippery off-line, have been responsible for a number of drivers going deep into corners and – in Charles Leclerc's case – deep into the barriers.
READ MORE: F1 Driver Salaries: How much do Hamilton, Verstappen and co earn?