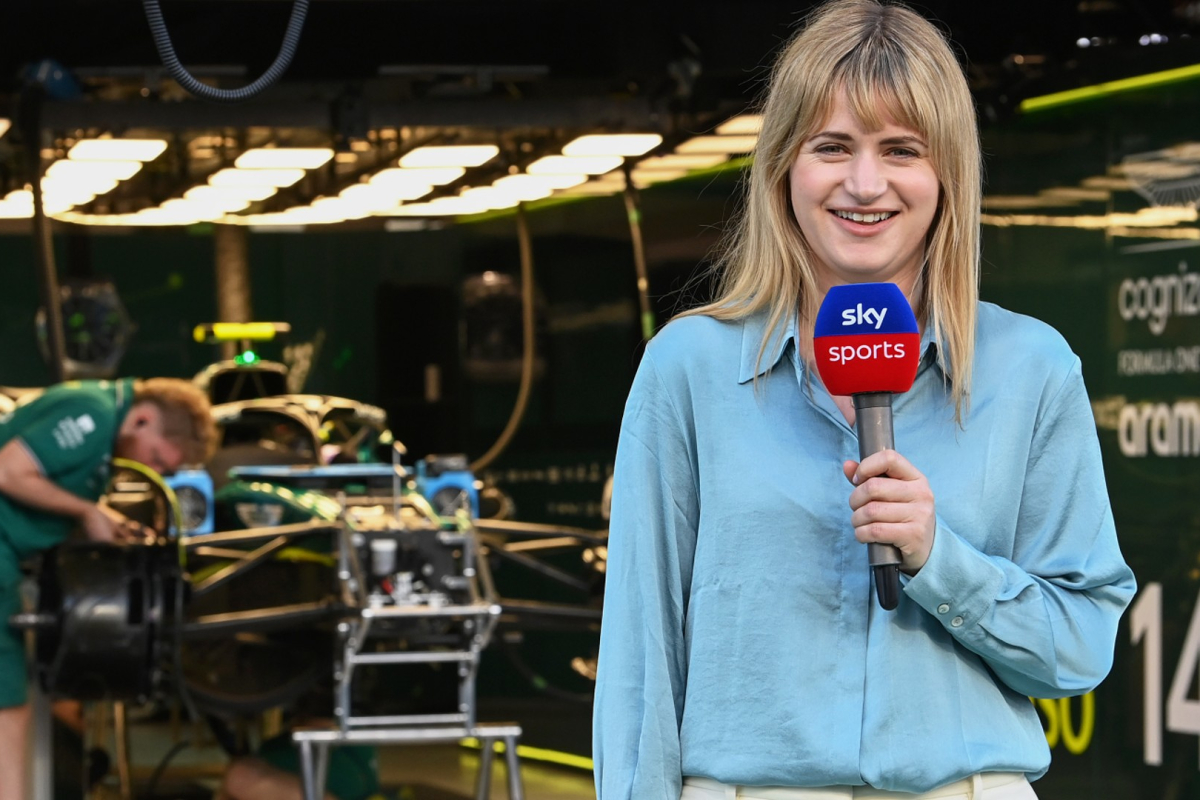 Why Bernie Collins is TRANSFORMING Sky Sports' F1 coverage
Why Bernie Collins is TRANSFORMING Sky Sports' F1 coverage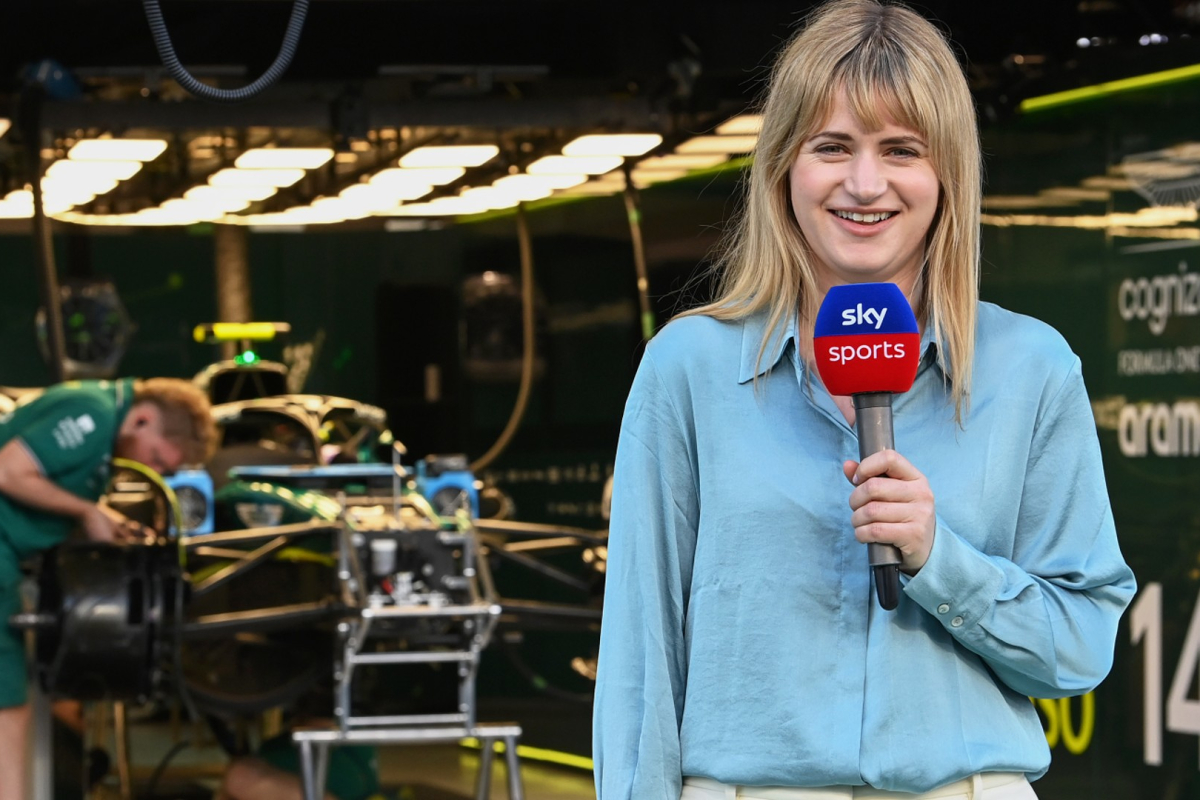 Bernie Collins has been a welcome addition to Sky Sports' F1 coverage this year – and has properly added a new element of the dynamism of the output.
She provides something it never had before knowledge-wise and has grown in confidence as the year has progressed.
Collins' delivery, perhaps the only area where she needed to improve slightly, is now very much up to par and she proudly took her place as a lead figure in the coverage of the Japanese Grand Prix at Suzuka.
She's managed to get even better, but the truth is Collins has always been able to deliver what is needed...
READ MORE: Best F1 TV commentators and presenters: GPFans Broadcaster Power Rankings
Collins just has what it takes...
There are key features needed for an F1 pundit. Does newcomer Bernie Collins have what it takes? Let's see.
Extensive knowledge of F1? Check. Passion for the nuts and bolts of high-octane racing? Check. A voice that can hit almost painful levels of volume if exciting incidents take place on track? Not yet, but I'm sure her colleagues can give her a few pointers on that.
This year, Collins joined the team of commentators covering races on Sky Sports F1. She enters a varied group of colleagues including ex-racers Jenson Button, Damon Hill and Naomi Schiff as well as seasoned broadcasters and reporters David Croft and Ted Kravitz, among others.
As soon as she made her first appearance on the team at the Saudi Arabian Grand Prix alongside Martin Brundle, Nico Rosberg and Hill, Collins provided an exciting new level of insight to commentary.
When her role was announced, she said: "I am really excited to begin this new chapter with the Sky Sports F1 team and want to thank them for the opportunity.
"After many years on the pit wall I'm keen to embrace this new role within F1 from a viewer's perspective and enhance their experience of racing."
And enhance it she has, as Collins' appearances on screen have proven invaluable to Sky's coverage of the sport so far.
From pit wall to pundit
This, of course, is due to her background and highly successful career in motor-racing strategy.
Collins studied mechanical engineering at Queen's University, Belfast, and was one of three female students in a class of 30.
In her final two years of study, she enrolled in the annual Formula Student programme, run by the Institution of Mechanical Engineers, later securing a spot with McLaren as a graduate trainee, working in the design department and volunteering as an engineer at GP3 Series race weekends.
After working with McLaren for several years in various capacities, Collins took on the full-time role of primary performance engineer with the team for the 2014 F1 season, working with then-driver Button.
Explaining her work on LinkedIn, she wrote: "I was responsible for a number of areas of performance including throttle pedal maps, differential settings, brake balance, braking performance and fuelling, as well as driver learning.
"Away from the track this involved simulator days, working to improve correlation and close out any outstanding analysis."
READ MORE: Unstoppable Verstappen is a MAJOR PROBLEM for F1
Collins moved to Force India in 2015, becoming the performance and senior strategy engineer to Nico Hulkenberg. The team managed a podium that year, when Sergio Pérez came third at the Russian Grand Prix.
Collins remained with the team when it became Racing Point, and later, following the rebrand to Aston Martin. For the latter, she took on the role of head of race strategy.
Collins wrote of the position: "Throughout each session I work with information provided by the strategy team and wider trackside performance group to select optimum stop laps, run profiles and tyre selection.
"Requires excellent communication, multitasking and analysis skills as well as continuous reaction to external events such as safety cars and weather conditions."
All sounds pretty technical, right? Well, that's exactly why Collins makes an excellent addition to the team.
A specialist's opinion
With her background in strategy and her experience of working on the pit wall, Collins informs the viewer in an entirely different way to the rest of the team.
She is able to take us into the mind of the strategists during the race, explaining why certain decisions are made and what the strategic consequences of those decisions will be.
Earlier this season in Baku, Collins' expertise was showcased when she and Karun Chandhok analysed Max Verstappen's fateful pit stop that scuppered his race win chances.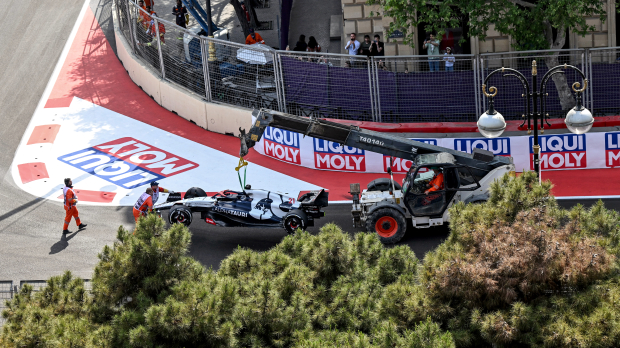 Verstappen was called in to pit as he was struggling with his tyres, but on the same lap, Nyck de Vries clipped the wall and stopped dead on the track, retiring from the race.
Because Verstappen's pit stop occurred seconds too early, he missed out on a free stop during the ensuing safety car and lost a crucial advantage against his team-mate Sergio Perez, who eventually won the race.
Chandhok asked for Collins' view on what the team were thinking at that moment, and whether they had seen what happened with De Vries before Verstappen's pit stop.
Collins explained: "There's a big team back at Milton Keynes… they'll be looking at a few things. They'll be looking at GPS, so they'll see that that car (De Vries in the AlphaTauri) has stopped before the image is available on the TV.
"They will have a big screen with all 20 onboards, so it should have been possible to pick it up (the crash)."
Putting herself into the shoes of engineers and strategists in the factories, Collins said: "Maybe a little bit of excitement that the pit stop was coming is just a slight distraction… it is close on time though, it would have been a quick reaction to pick that up."
Collins could also predict how Red Bull would seek to avoid such a mistake in future, saying: "Red Bull are very strong on strategy, they're very very good at what they do and they don't make mistakes very often, so they will review and say, 'Ok, what should our workflow have been to get that right?'"
Thanks to her vast knowledge of the back end of an F1 operation, which is much larger and more complex than many imagine, Collins can offer insight into the vital decisions and disastrous mistakes that make or break a driver's race.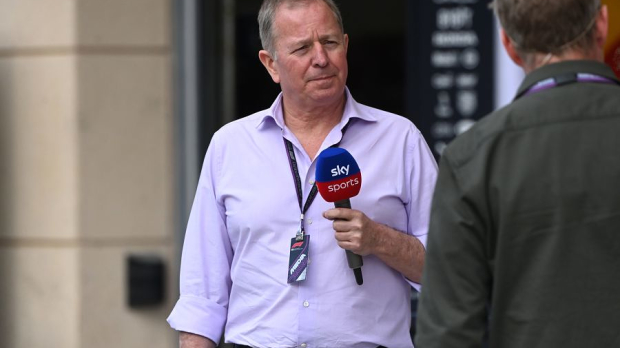 Brundle has the grid walk, Kravitz has his notebook and other F1 pundit staples all offer exciting, knowledgeable coverage of race weekends.
But Collins, with her strategic strengths and engineering intelligence, can open the viewer's eyes to a different, entirely important aspect of the world of F1. And her infinitely listenable Northern Irish brogue doesn't hurt, either.
Collins said of her first Sky Sports F1 appearance: "Lots more to learn but so much fun already. Look forward to the next one." I, for one, can't wait until her next appearance, and look forward to her expertise for many seasons to come.
READ MORE: Who is Naomi Schiff? All you need to know about the Sky F1 star