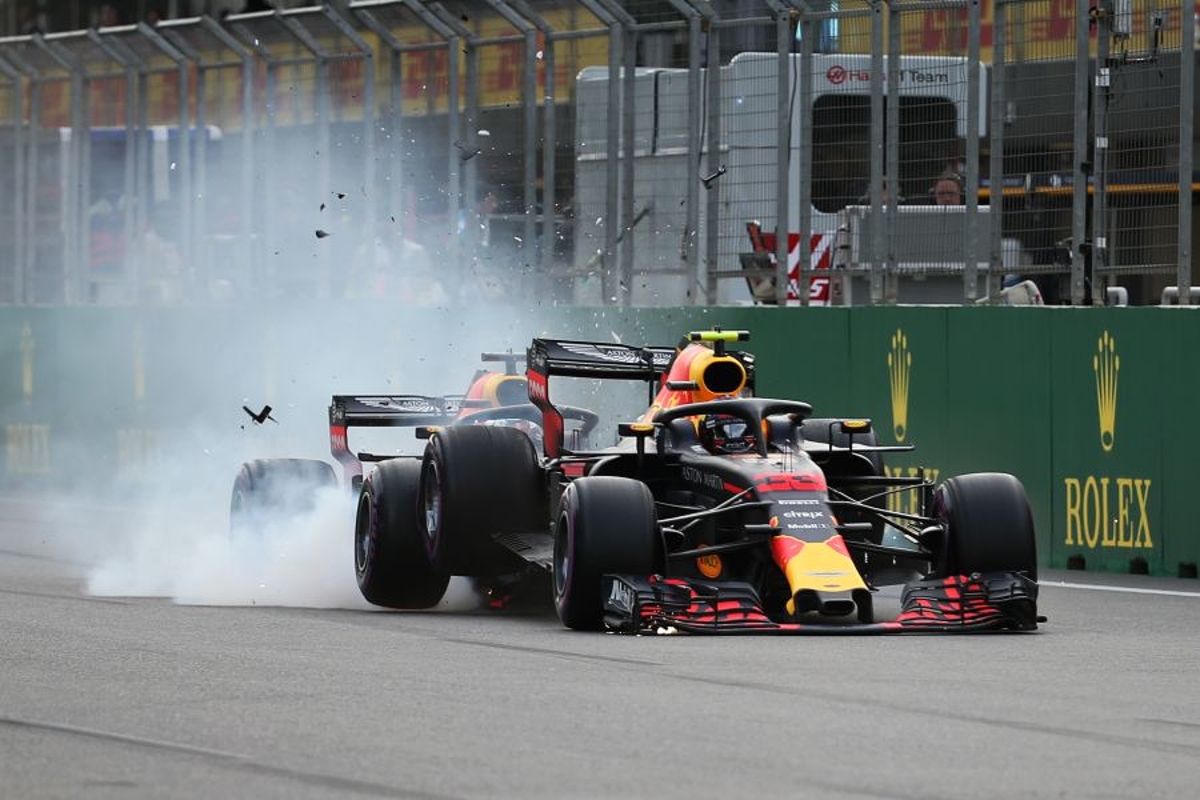 The Azerbaijan Grand Prix: Chaotic and crash-filled or Red Bull cakewalk?
The Azerbaijan Grand Prix: Chaotic and crash-filled or Red Bull cakewalk?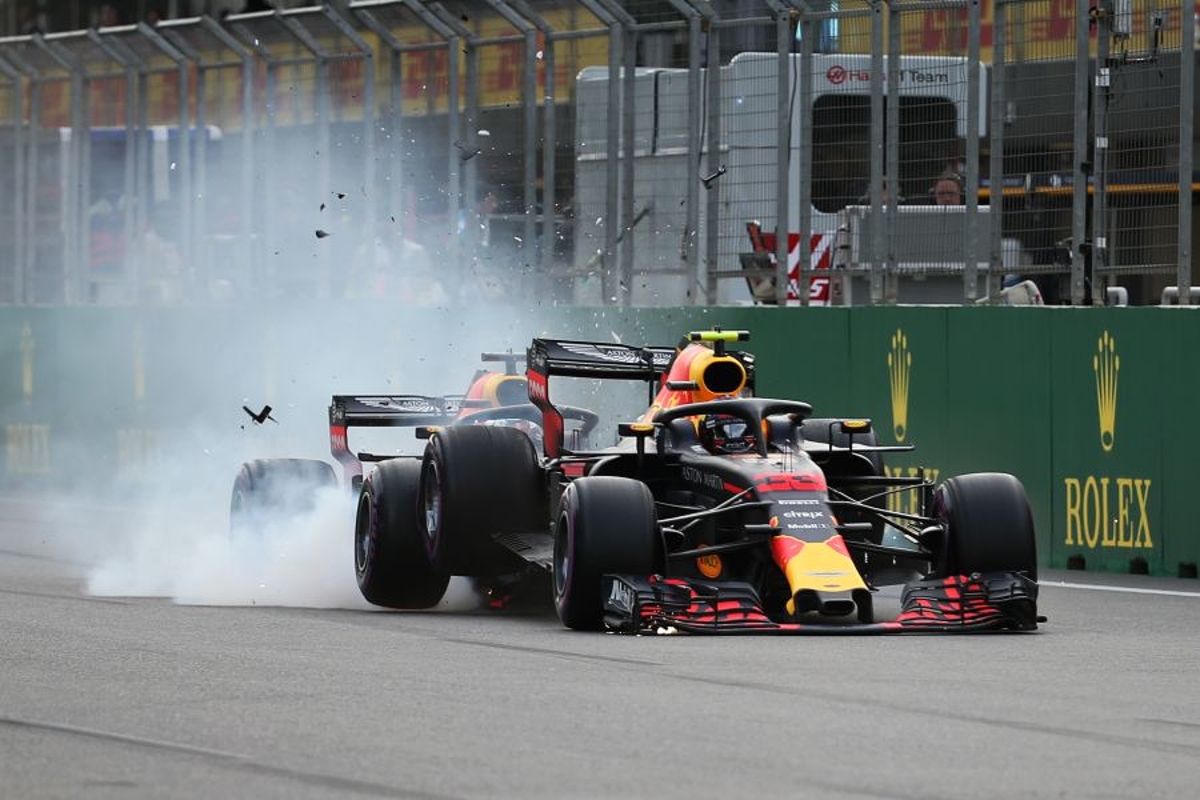 As Formula 1 returns to Baku for the Azerbaijan Grand Prix, drivers have been predicting an exciting weekend on all fronts.
Current championship leader Max Verstappen has said he is expecting a 'chaotic' sprint race, as the new format introduces a sprint qualifying session before the shorter race on a self-contained 'Sprint Saturday'.
Alpine driver Pierre Gasly, who has had success in Baku before by 'keeping it clean and taking chances', has said: "You just never know in Baku…anything can happen!"
He may be right. If history tells us anything, it's that the Azerbaijan Grand Prix is unpredictable.
Previous races have seen accusations of brake testing, red flags and dramatic crashes. But on the other hand, the most recent visit to Baku was characterised by one thing and one thing only - Red Bull's dominance.
Given the lineup and the conditions this year, will the chaotic and exciting events in Baku's history repeat themselves?
2017
Baku's opening year as the Azerbaijan Grand Prix (after being changed from its previous moniker of the European Grand Prix) saw Daniel Ricciardo in the Red Bull take the win after climbing from 17th to first.
The race had begun the way it meant to go on, with an early collision between Valtteri Bottas and Kimi Raikkonen leaving debris on the track – causing Ricciardo, who had started 10th, to have to make an early pit stop and lose places.
Later, the two Forces Indias of Esteban Ocon and Sergio Perez collided, leaving further debris on the track and leading to a red flag.
But the real drama was between Lewis Hamilton and Sebastian Vettel. After he felt that Hamilton had brake-tested him during the restart on lap 20, the then-Ferrari driver pulled alongside the Mercedes and knocked into his wheels – though Vettel later said it wasn't deliberate.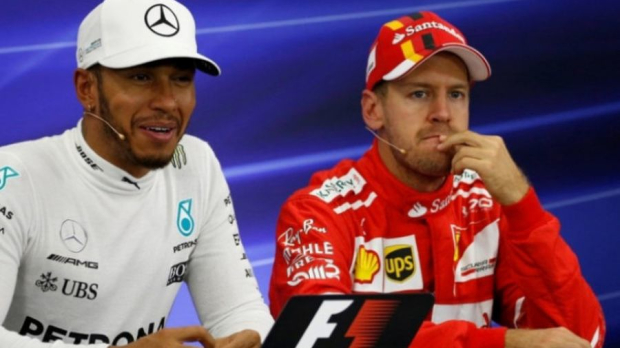 Hamilton looked sure to secure a win but was later pulled into the pits due to safety concerns over a loose headrest, and could only recover to fifth.
All in all, the race had three safety car periods, a red flag and only 13 drivers making it to the finish line.
Will this year see red flags?
Much of the drama in 2017 grew from debris left on the track. The stewards' recent, meticulous attitude towards debris in Australia this year, with multiple restarts arising after debris left by Alex Albon and Kevin Magnussen, suggests that red flags may be on the cards this weekend.
2018
The contrast between Ricciardo's performance in 2018 and his showing only a year before could not be greater.
Despite fighting for fourth place against team-mate Max Verstappen, the pair collided and both crashed out, leaving the team pointless for that race.
The early part of the race proved chaotic, with Sergei Sirotkin hitting Fernando Alonso and Nico Hulkenberg and then soon after, contact between Raikkonen and Ocon.
A safety car allowed several drivers to pit and sort out any damage to their cars, and the middle of the race remained calm until the Red Bulls collided.
Hamilton won the race but expressed surprise given the strong performance of his team-mate, Bottas, who had held the lead until his tyre blew 49.
Will Red Bull team-mate drama take over this year?
Red Bull team principal Christian Horner called the contact between Verstappen and Ricciardo 'unacceptable' at the time, and made the pair apologise to Red Bull staff.
This year, the tension in the team has already been visible as Verstappen and Perez battle it out for the top spot in the Milton Keynes outfit.
In Saudi Arabia, while Perez took the win, Verstappen was not content with second and sped up to take an extra point for the fastest lap, thereby maintaining a one-point lead over his colleague. Will their rivalry come to a head this weekend?
2019
Baku 2019 was strangely trouble-free, seeing Mercedes clinch an expected one-two – though with Bottas on top of the podium – and Vettel, Verstappen and Leclerc pulling up behind them.
Ricciardo in the Renault, however, had the wrong kind of excitement when he ran wide into turn three and reversed into the stationary Daniil Kvyat, forcing both to retire.
Gasly, Ricciardo's Red Bull replacement, retired due to engine failure, which led to a virtual safety car – but the race overall saw much less drama than in previous years.
2021
The race was not held in 2020 because of the pandemic, but in 2021 it was Perez in the Red Bull who took the win after a dramatic race.
Both Lance Stroll and Verstappen suffered similar high-speed crashes into barriers on the main straight. After the restart following Verstappen's collision, Perez took the lead after a disastrous start from Hamilton and held on until the chequered flag.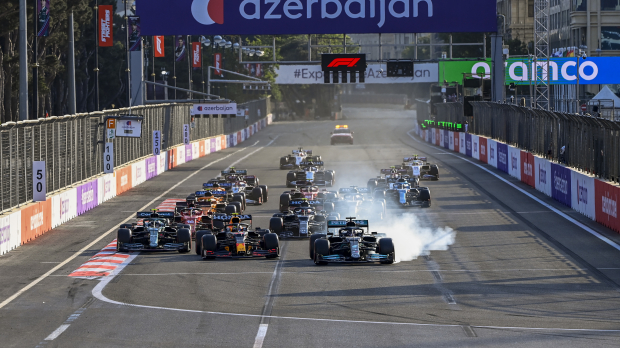 The race led to an investigation by Pirelli into the reason Verstappen and Stroll experienced punctures to their left rear tyres on the straight, which Pirelli concluded came down to 'circumferential break on the inner sidewall, which can be related to the running conditions of the tyre'.
Are high-speed crashes likely?
As a result of tyres blowing out? Probably not. The incidents experienced by Stroll and Verstappen two years ago looked like anomalies after Pirelli's investigation found that other tyres that had been used for longer and shorter periods had no issues.
2022
Last year, the race was not incident-free – four drivers retired – but was by no means an exciting watch.
Carlos Sainz and Zhou Guanyu did not finish the race due to hydraulics issues whereas for Kevin Magnussen and Charles Leclerc it was their power unit that counted them out.
Despite two virtual safety cars after Sainz and later Magnussen slowed to a halt, Verstappen cruised to the finish line more than 20 seconds ahead of team-mate Perez.
Will Red Bull dominate yet again?
It seems the most likely outcome, given the team's clean sheet of wins this year and Verstappen's growing lead ahead of the rest of the pack. But Aston Martin and Mercedes are nipping at Red Bull's heels, both vying for second place, and as Gasly said, in Baku, 'anything can happen'.
READ MORE: Top F1 teams set to battle for young Brazilian racing SENSATION