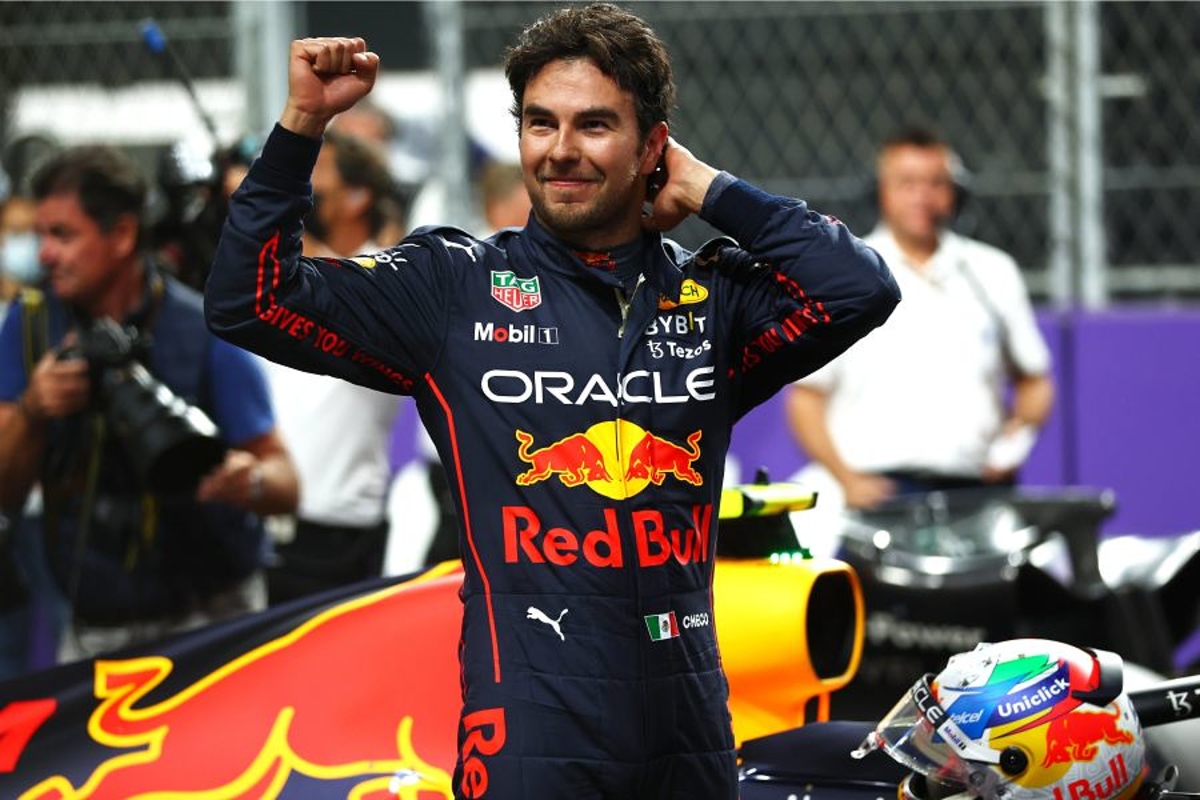 Red Bull tension means NOW is the time for Perez to decide his F1 legacy
Red Bull tension means NOW is the time for Perez to decide his F1 legacy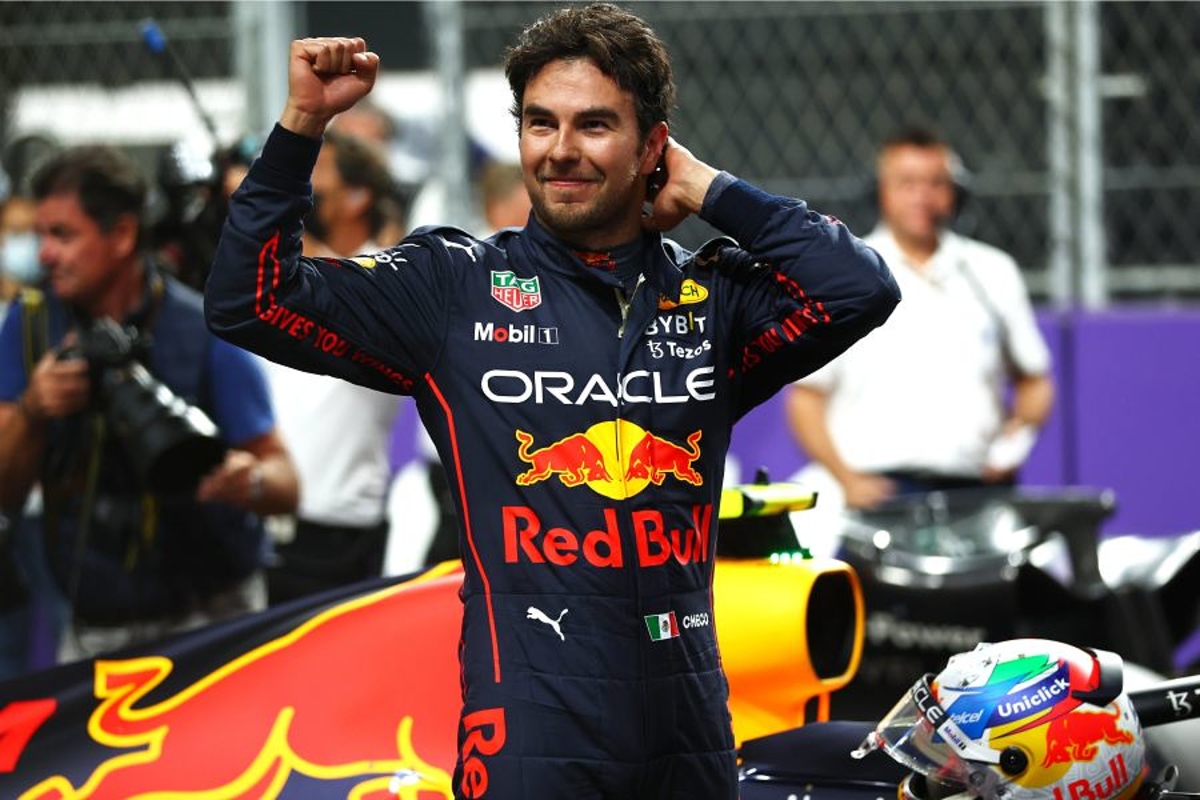 For a second, the room stood still. A single missed beat.
"You got the fastest lap in the end?!", blurted out a bemused Sergio Perez.
"On the last lap, yeah," replied a matter-of-fact Max Verstappen.
In the momentary pause which followed, a sea of tension seemed to swirl into the cooldown room at the Jeddah Corniche Circuit and submerge everything within it.
Perez, a winner for only the fifth time in his 13-season Formula 1 career, was stunned. The euphoria of victory washed away from his face and left a look of incredulity behind.
The Mexican had driven a smart, controlled race, one of his very best ever, to capitalise on pole position and make it clear that he sees himself as a serious contender for the 2023 world drivers' championship.
He would have taken the lead in the standings, too, had Verstappen not snatched the extra point for fastest lap on his final tour of the circuit with their Red Bull team's approval.
READ MORE: Why Alonso's reaction to stunning Aston Martin form proves he isn't the caricature some F1 fans think he is
The 33-year-old was perplexed because he and Verstappen had, seemingly, been given different instructions from the pitwall. When Perez anxiously asked about fastest lap, he was told it was already his, and that he was to maintain his pace until the chequered flag.
Double world champion Verstappen, on the other hand, was informed of the time to beat and allowed to go after it. The two-point swing now means he leads his team-mate heading into the third round of the season in Australia.
Perez showed after Jeddah that he wants MORE
Perez was stubborn in the aftermath, refusing to bask in the glory of victory. Instead he made it clear to his team that he expects action to be taken.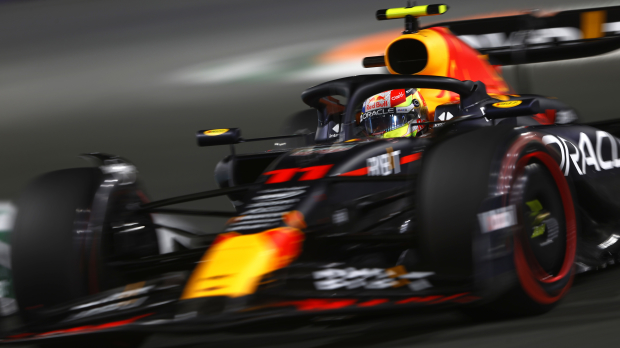 "It's something we need to review, because I got different information," he said in the post-race press conference. "I [wasn't allowed] to push there in the end".
The dichotomy now presents Perez with two options: to fall into line and accept his status as number two to Verstappen, or to continue fighting his own corner both on track and within the team. Whichever option he goes for will ultimately define his legacy as an F1 driver.
Let's be very clear about one thing - Pérez is an extremely competent, fast racer, but he is not in the same class as Verstappen and is not going to win the championship. That doesn't mean he should roll over and accept the fact though.
READ MORE: 'Exceptional' Alonso will WIN a race with Aston Martin soon, says Briatore
Which way now for 'Checo'?
Perez's response to the situation will now dictate how he will be remembered.
Will it be like Mark Webber, an excellent driver who gave it a good go but didn't quite have enough to best a precociously talented younger team-mate?
Or like Rubens Barrichello and Valtteri Bottas, both talented racers who were also solid team players in helping their colleague achieve sustained success?
There is no shame whatsoever in becoming the latter. Barrichello and Bottas were regular race winners and their skill is recognised and appreciated by fans around the world.
But Perez is way more shrewd than some would believe, a man who has relentlessly fought for every opportunity he has earned throughout his career. The likelihood of him going quietly into the night and quietly following behind Verstappen all season long is small.
So then, if Perez is to prove to Red Bull that they should indeed take him every bit as seriously as Verstappen, he will need to do two things.
The route to Red Bull parity for Perez
The first is to improve certain aspects of his driving which are currently consistent weaknesses, and the second is to maintain the kind of punchy, forthright attitude to both private and public communication which he demonstrated in Saudi Arabia.
Areas where 'Checo' will need to improve from a technical standpoint include his race starts (he has lost a place off the line in both of the first two races of the season), and qualifying pace (he was outqualified 18-4 by Verstappen in 2022).
Having the energy and resolve to make his case to the team on a weekend-by-weekend basis may prove even more challenging, though. If Verstappen is able to put together the kind of winning run he proved he is capable of last year, the case for treating Perez as subservient will become ever stronger for Red Bull.
For the Mexican, then, the next few race weekends are key. Both the level of his performances and the way in which his manages his position within the team will define not only his prospects for the rest of 2023, but how will be remembered long after he calls time on his Formula 1 career.
READ MORE: Perez's remarkable Red Bull run and Alonso enters illustrious club - Every vital Saudi GP stat