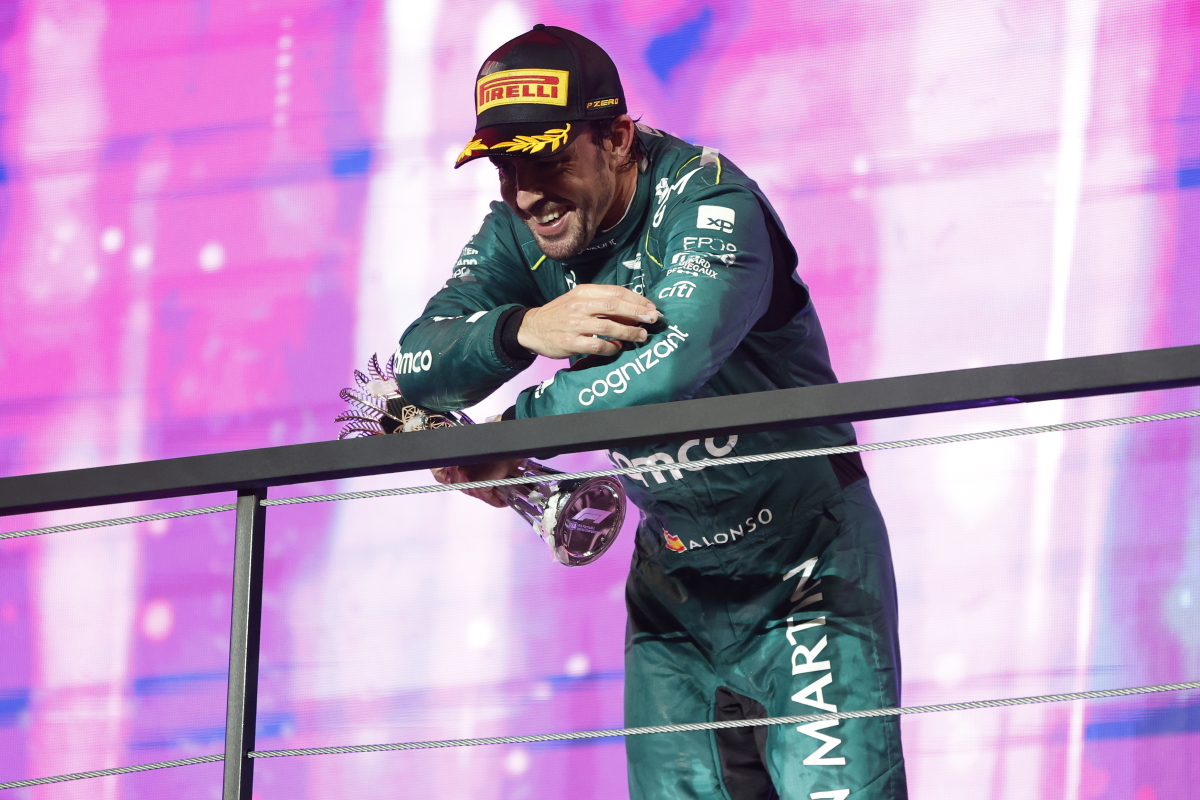 Why Alonso's reaction to stunning Aston Martin form proves he isn't the caricature some F1 fans think he is
Why Alonso's reaction to stunning Aston Martin form proves he isn't the caricature some F1 fans think he is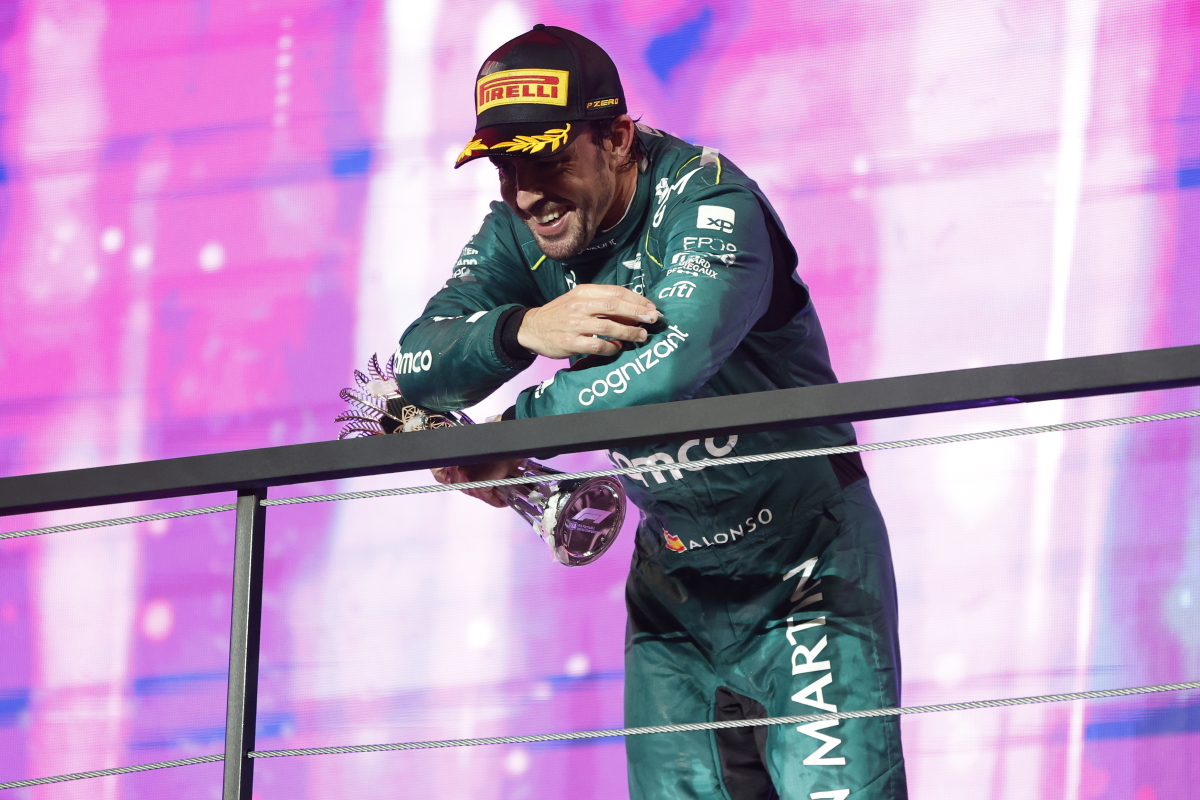 "Ohhhh… Fernando Alonsoooo!" chanted the Aston Martin mechanics in the arid heat of the Red Sea evening.
The man they were lauding dropped his microphone to his stomach, stared back at his adoring audience, mopped the sweat from his brow, and beamed.
This was the 100th podium finish in the illustrious career of one of the greatest ever Formula 1 drivers. Looking at the sheer at glee on Alonso's face on Sunday night in Saudi Arabia, though, you would be forgiven for thinking few other results had ever made him happier.
Even when he was (temporarily) demoted to fourth behind George Russell as the FIA mismanaged its own penalty procedures, the 41-year-old was tranquil and cheerful about the performance he and his new team had delivered around the Jeddah circuit.
"[The demotion] doesn't hurt too much, to be honest," he told Sky Sports F1. "I was on the podium, I did pictures, I took the trophy, I celebrated."
READ MORE: FIA to rewrite key F1 rule after Alonso podium farce in Saudi Arabia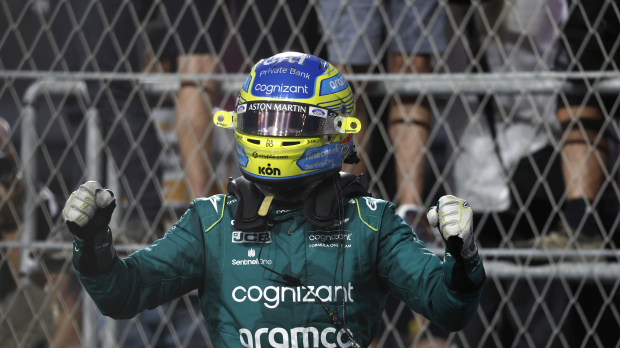 It may seem bizarre that a driver as ferociously competitive as Alonso would be so laidback about losing a race position after the chequered flag, especially after producing an excellent, controlled drive in which he was able to maintain a consistent gap to the Mercedes and Ferraris behind.
Fortunately for team and driver the original race result was reinstated later on Sunday, but Alonso's nonchalant comments had already offered an insight into what truly motivates him about continuing to race at the highest level, why he represents such a threat to those at the top of the order, and why some fans' view of him in recent years has been all wrong.
This was only Alonso's third podium finish in ten years, his career having been compromised significantly since his time with Ferrari, as a series of poor transfer calls and stints driving backmarker-to-midfield running cars cost him the chance of fighting out front.
Judge Alonso not by his age, but size of his smile
In his years with McLaren and Alpine, the Spaniard became enveloped by a combination of disdain and apathy as he trundled around in the lower reaches of the points. On team radio he would bemoan a lack of engine performance, make passive aggressive comments about team-mates, and generally come across as a bit of a nuisance.
His appearances in the most recent series of Drive to Survive on Netflix, where he revels in the role of trouble-making villain, have only served to reaffirm with some the view that Alonso is a natural cynic, a caricature whose purpose in F1 is to disrupt those around him while twirling a comedy moustache.
But Alonso's delirious grin and his focus on the prestige and pure fun of the podium ceremony in Saudi Arabia should put paid to that notion.
This is a driver who has yearned for nothing more than a car which can give him the platform to have fun at racetracks again. Now, for the first time in arguably 16 years, he has made a good career decision and is overjoyed by the early results.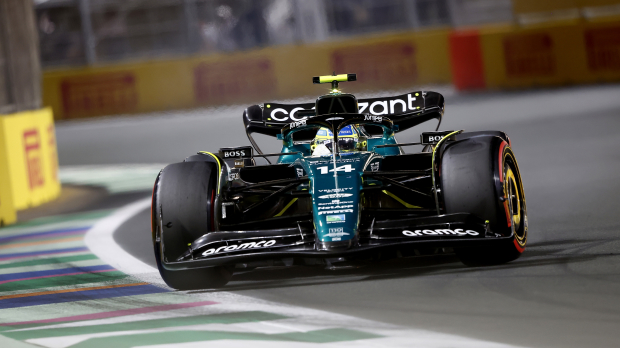 Much has been made of Alonso's age since his return to the grid with Alpine in 2021. Not only do his performances behind the wheel of the AMR23 show that he is operating at a level approaching his peak, they demonstrate that age is not the most important yardstick by which he should be measured.
The relaxed, witty and merry Alonso fans are seeing on race weekends in 2023 is the same character who burst onto the scene in the early 2000s and dethroned Michael Schumacher. Those same personality traits may have been veiled by his sharper edges over the past decade, but they were always there, waiting for the right car to bring them to the fore again.
They likely will not be able to challenge Red Bull seriously over the course of the campaign, but Aston Martin and Fernando Alonso are having fun together. For now, forget about his age, and measure his future by the size of his smile.
READ MORE: F1 Twitter's best Saudi Arabian GP memes