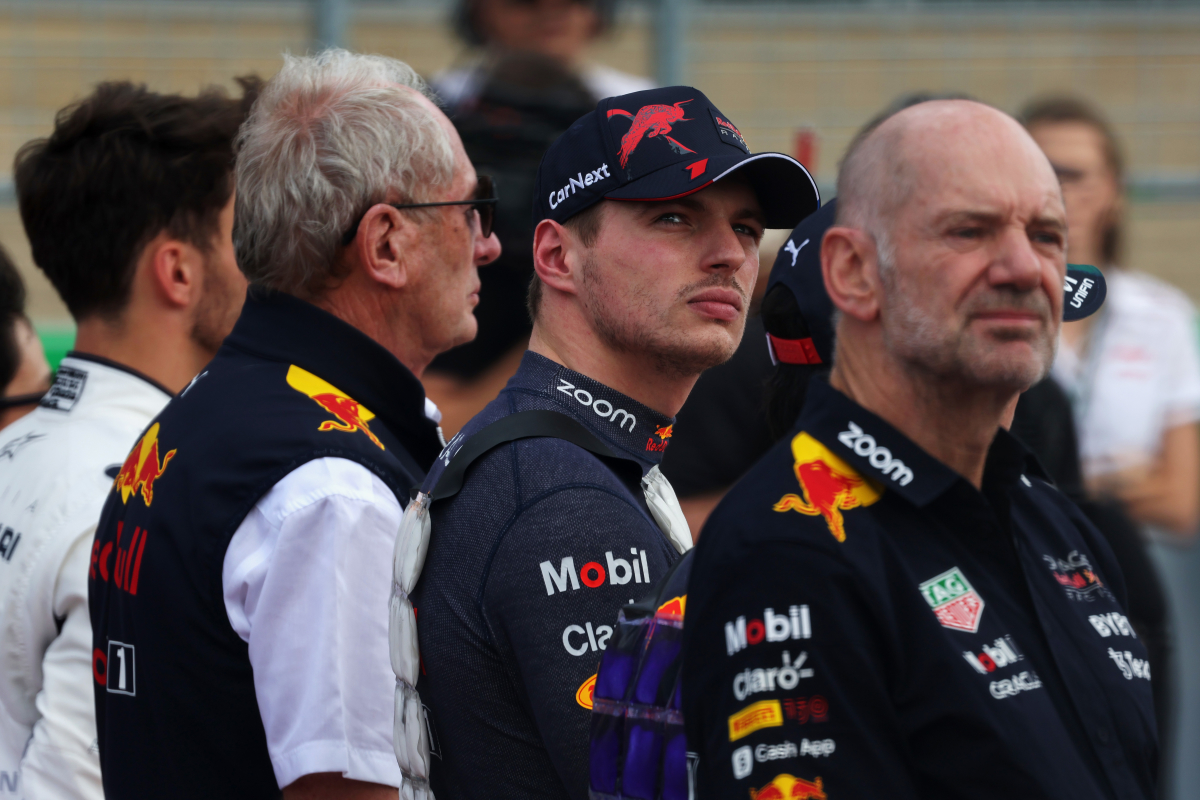 Race Pace: A Red Bull rocket ship and tyre trauma for Ferrari
Race Pace: A Red Bull rocket ship and tyre trauma for Ferrari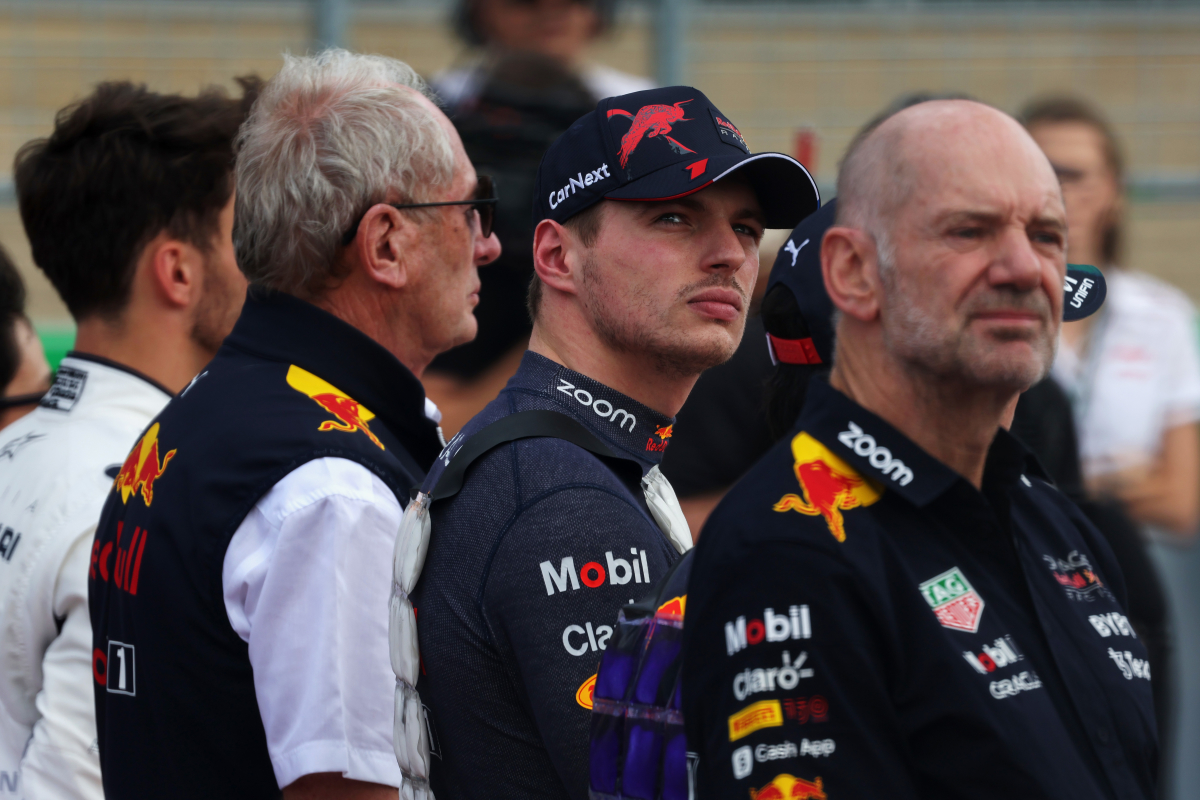 The Saudi Arabia Grand Prix was a display in utter dominance from a Red Bull team who appear to have built one of the all-time great F1 race cars.
While that made for a frustrating race for some rivals, there just a few green shoots of hope for others.
Let's dive into our Race Pace analysis to find out what happened at the Jeddah Corniche Circuit on Sunday night.
Pace On The Hard Tyres
Here is the key data for the Hard tyre on Sunday in Jeddah: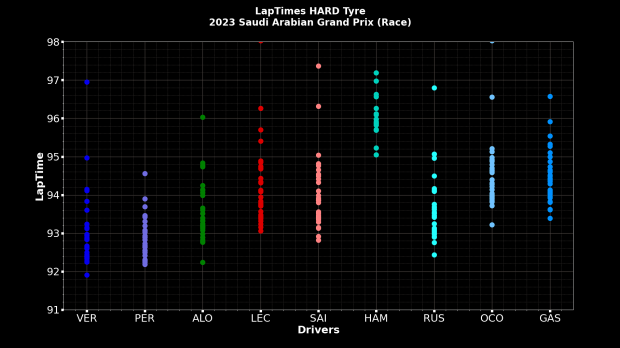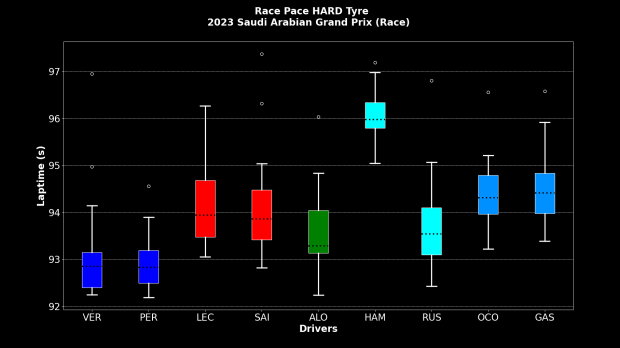 1. Red Bull was in a league of its own on the Hard compound.
2. We can see that Aston and Mercedes are similarly matched for pace.
3. Ferrari and Alpine have the similar paces, but are still slower than the top three teams.
4. Red Bull had the least tyre wear on the Hard tyre (and both drivers were pushing). The rest of the teams were closely matched, but all with higher wear than the RB19.
5. Lewis Hamilton is the outlier here as he started the race on the Hard while the other main contenders used it for their second stint.
Pace On The Medium Tyres
Now we look at how things worked out on the Medium tyre: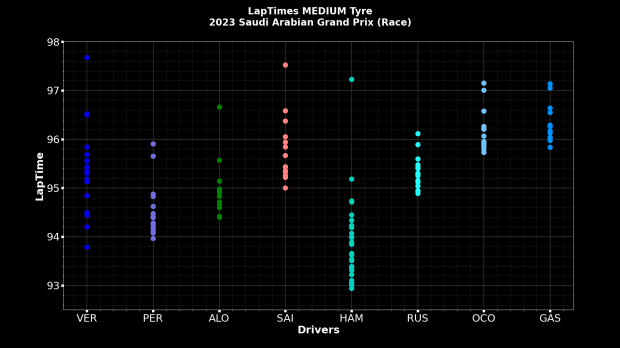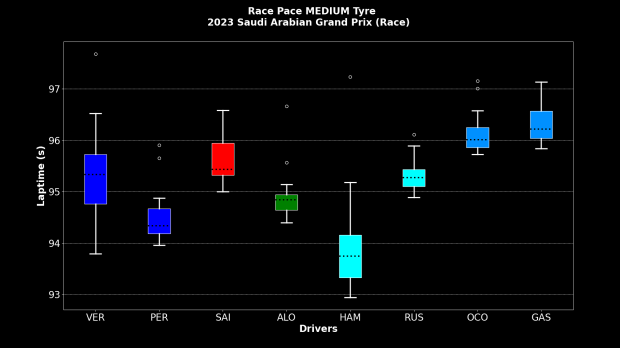 1. Sergio Perez was the fastest car on the Medium tyre while Aston Martin was a few tenths slower than Red Bull. Mercedes and Ferrari have a significant pace gap to Red Bull on the Medium. Both alpines were the 5th fastest cars and had equal pace.
2. Ferrari had the highest degradation on the Medium while Mercedes, Red Bull and Aston were all pretty well matched in this area.
3. Ferrari lap times are highly inconsistent, which points out high degradation.
4. Hamilton is again the outlier as he used the Medium on his second stint after starting on the Hard.
Overall Race Pace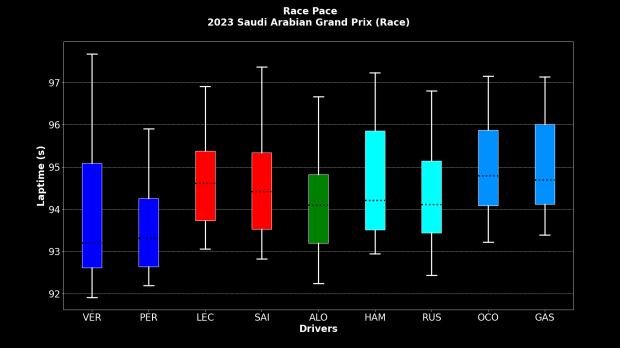 The pecking order (based on pace and tyre wear) was:
1. Red Bull
2. Aston Martin
3. Mercedes
4. Ferrari
5. Alpine
READ MORE: Wolff reveals key reason Hamilton is not happy with Mercedes' W14 car