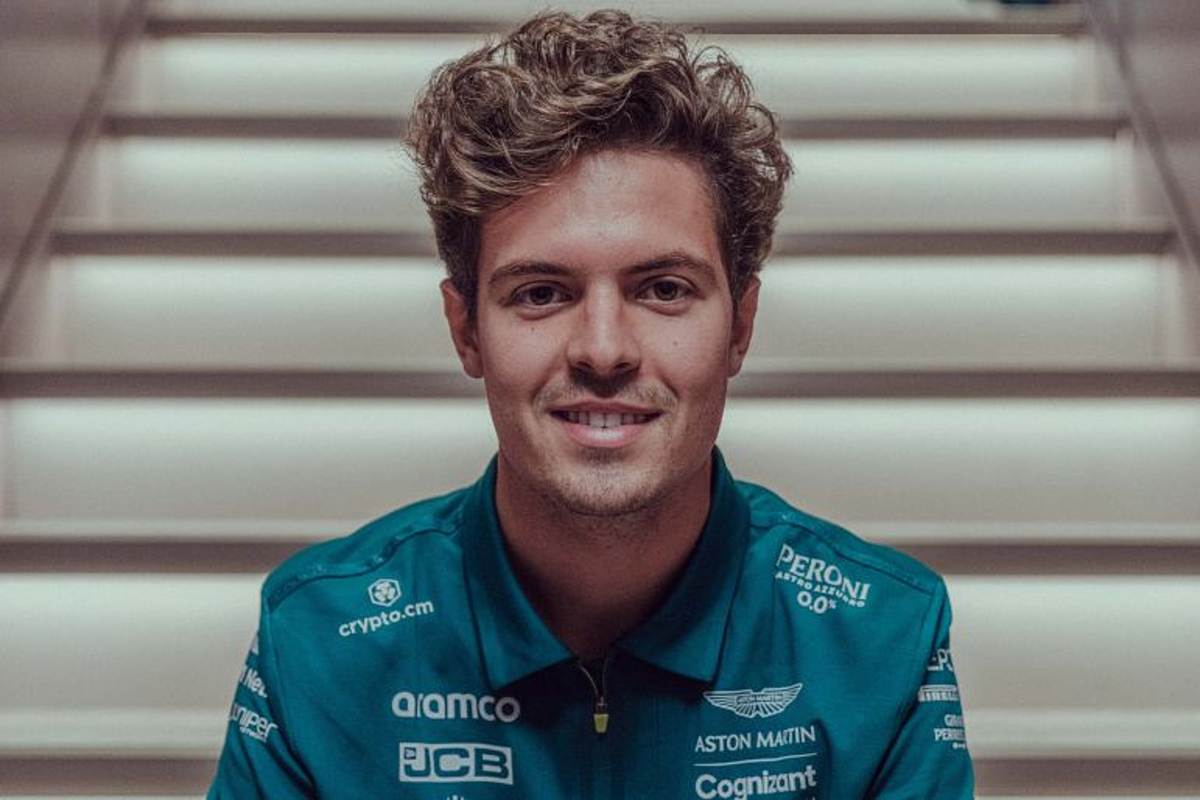 Who is Felipe Drugovich? The Brazilian F1 prodigy rumoured for Aston Martin debut
Who is Felipe Drugovich? The Brazilian F1 prodigy rumoured for Aston Martin debut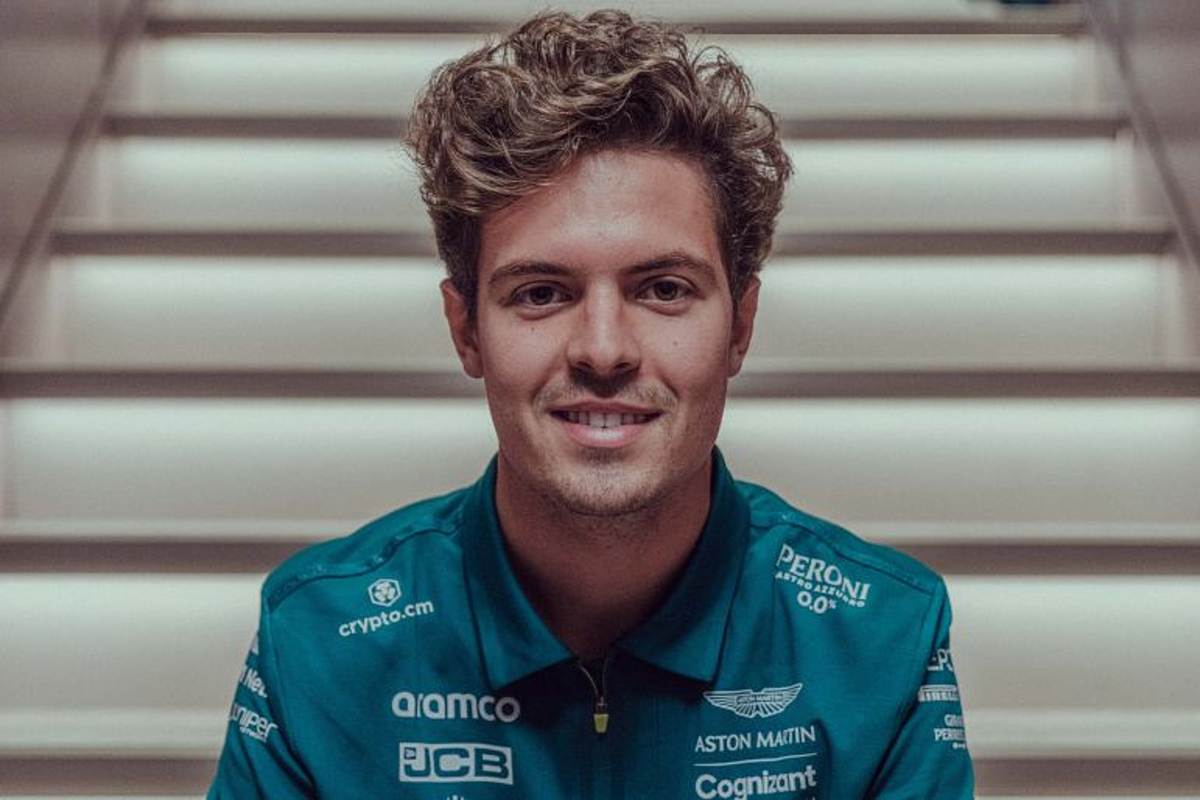 It's being reported Felipe Drugovich will step in to race for Aston Martin in Sunday's F1 season-opening Bahrain Grand Prix, but what do we already know about the Brazilian prodigy?
Drugovich (full name Felipe Drugovich Roncato), born in Maringá on May 23, 2000, is now 22 years old and one of the most promising drivers around.
The Aston Martin reserve got his big chance to impress when Lance Stroll was ruled out of pre-season testing last month with a wrist injury sustained in a recent biking accident.
Despite speculation previously linking Aston with a number of potential plans, the team confirmed earlier this week that Felipe will be given his Grand Prix debut should Stroll prove unfit to race. That of course meant those rumours of a sensational Sakhir return for Sebastian Vettel were unfounded!
Stroll struggled with the steering during the turn one hairpin during Friday practice but has yet to be officially ruled out for this weekend. Reports abound that the team may be set to stand him down for the race, in order to allow him more time to recover after his accident.
With that in mind, here is all we know about the reigning Formula 2 champion Drugovich as he now prepares for a potential F1 baptism alongside Fernando Alonso in the exciting AMR23.
Felipe Drugovich racing career
Drugovich, who stands 5ft 10ins (1.77m) tall and weighs in at 157lbs (71kg), is the reigning Formula 2 champion after a glorious campaign with MP Motorsport in 2022.
Felipe romped to the title by a huge 101-point winning margin, claiming five race victories and 11 podiums in the process.
Prior to that terrific 2022 season, the young Brazilian had endured something of a sophomore slump in Formula 2, enjoying a disappointing 2021 with Virtuosi. A tally of four podiums was well below expectations after he had burst into the series impressively in 2020.
That rookie Formula 2 campaign for Drugovich in 2020 at MP Motorsport had yielded three race wins as he stamped himself as a potential future champion. It took a return to his former team in 2022 to deliver on that rich promise.
Before Formula 2, Drugovich had taken a traditional route through the series, starting in karting before a Formula 4 debut in 2016 and a move up to Formula 3 for 2017.
As well as that Formula 2 title, Felipe also claimed championship honours in the Euroformula Open in 2017-2018, together with Spanish F3 and Formula 2000 in 2018.
Racing record so far
2022
FIA Formula 2 Championship - Champion
2021
FIA Formula 2 Championship - 8th
2020
FIA Formula 2 Championship - 9th
2019
FIA Formula 3 Championship - 16th
Suncity Group Macau Grand Prix, FIA F3 World Cup - 24th
2018
Euroformula Open - Champion
2017
MRF Challenge Formula 2000 Championship - Champion
ADAC Formula 4 - 3rd
2016
MRF Challenge Formula 2000 Championship - 4th
ADAC Formula 4 - 13th
Drugovich on the new AMR23
Felipe gave his verdict on the exciting potential of the new Aston Martin 2023 car in an interview with the team's website. Here's the key portion:
"The AMR23 is performing really well. The car feels good. It's really nice to drive - more enjoyable than last year, with less porpoising and bouncing.
"We need to wait to see where we are compared to the others - in testing it's difficult to understand what your competitors are doing - but the AMR23 feels like a big step forward."
What they said about Felipe Drugovich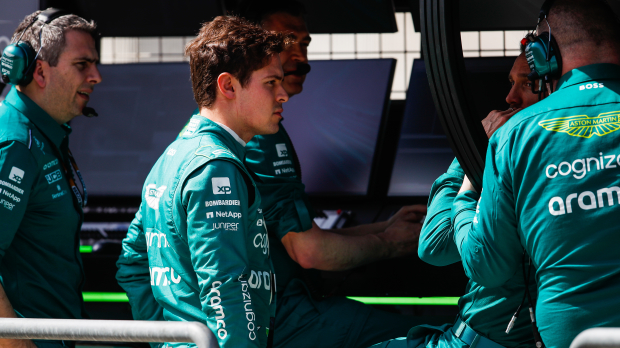 There is much excitement about the potential of the young Brazilian, not least from his own Aston Martin team. Here are some recent quotes about his ability and skillset:
"Felipe has shown incredible talent, determination, and consistency to win this year's FIA Formula 2 Championship – I particularly remember his fantastic Sprint and Feature victories at Barcelona in May, which were hugely impressive." - Mike Krack, Team Principal
"We have watched and admired Felipe's path to success in Formula 2 this year, and we aim to provide him with the skills and experience necessary to be able to take the next step in his career. In the fullness of time, it would be the ultimate validation if he were to become Formula One driver, joining the pantheon of Brazilian racing drivers such as Emerson Fittipaldi and Ayrton Senna - Lawrence Stroll, Executive Chairman
Felipe Drugovich family
Drugovich, who has dual Brazilian and Italian nationality, has two uncles who are racing drivers - Sergio and Oswaldo Jr.
READ MORE: F1 is for everyone – stop gatekeeping and make room for all