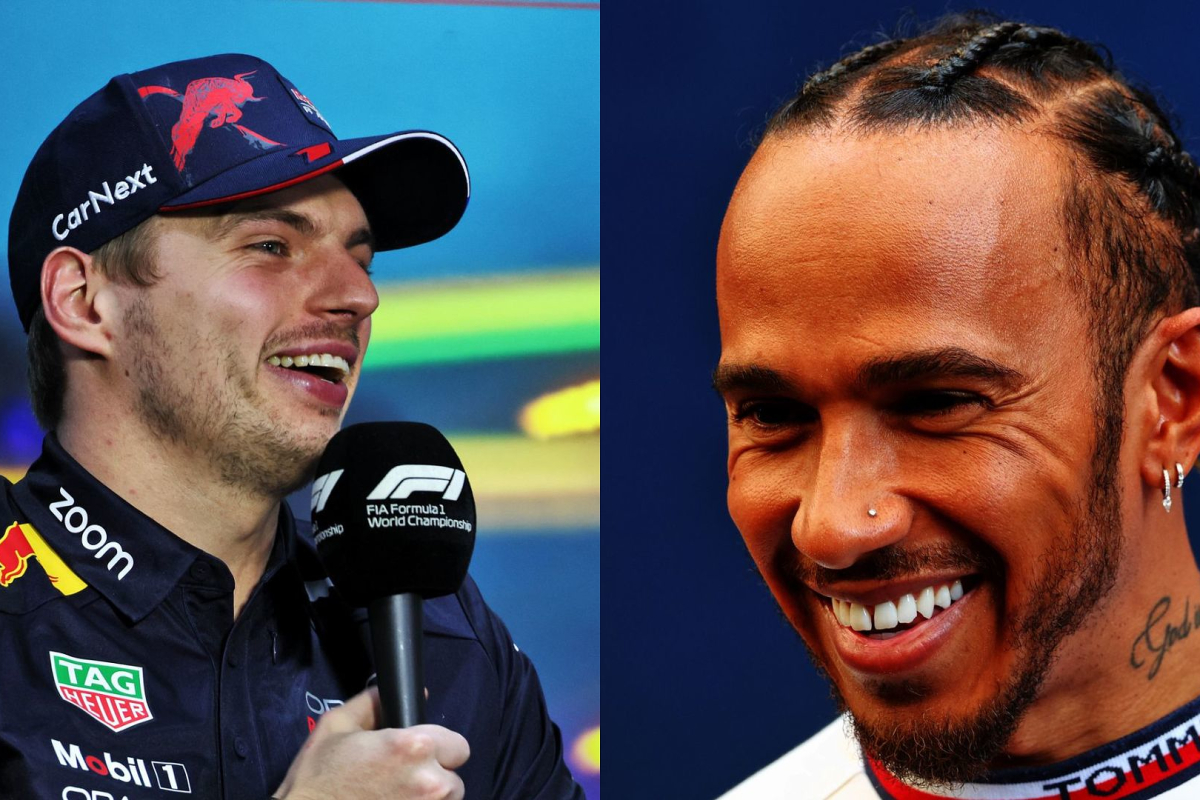 Hamilton, Verstappen and EVERY F1 teams' reaction to pre-season testing
Hamilton, Verstappen and EVERY F1 teams' reaction to pre-season testing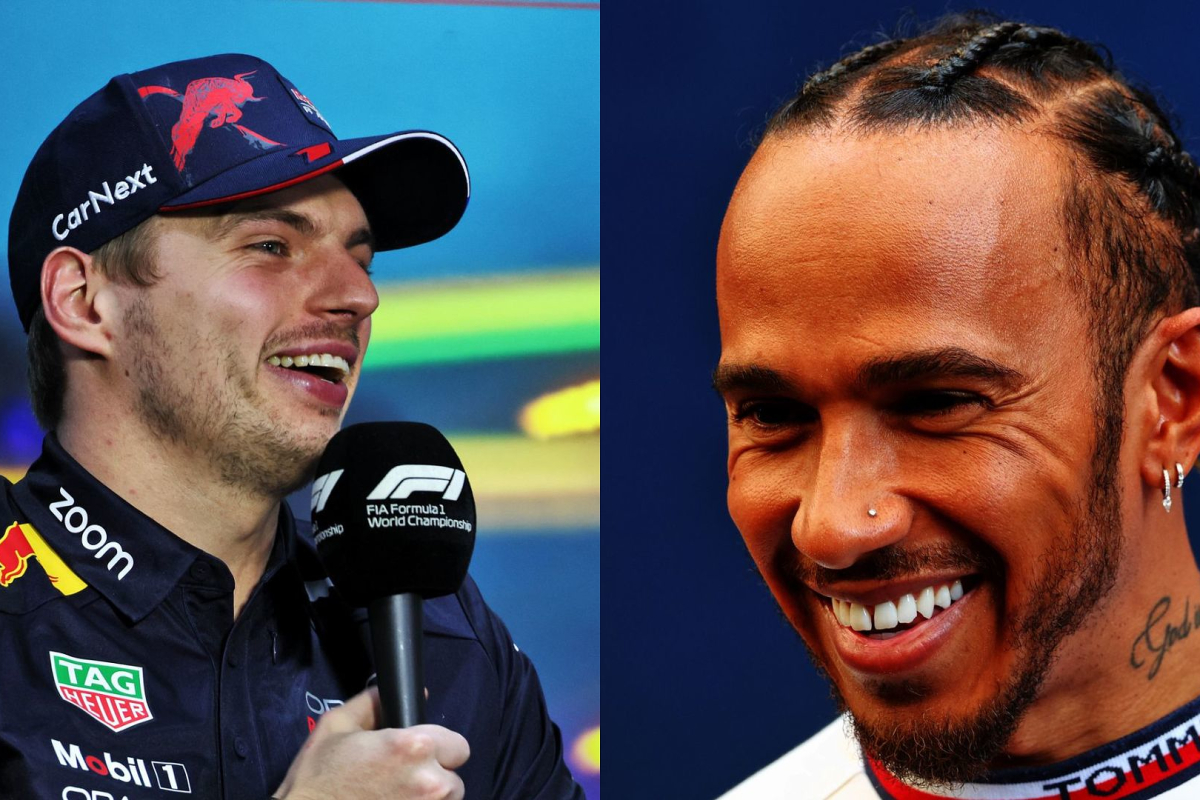 Pre-season testing is in the books for the 2023 season and all of the teams will have learned plenty about themselves and their rivals.
How much of it actually sticks when the first weekend of real racing is out the way, remains to be seen. One thing is certain though, now the pressure ramps up.
Max Verstappen ran quickest in three of the six sessions across the three days, and Sergio Perez bookended things in style for Red Bull which, usual disclaimers about testing still withstanding, seems to have the fastest package.
Here is the reaction of the top drivers and all of the teams on the grid, following the three days on track in Sakhir...
Red Bull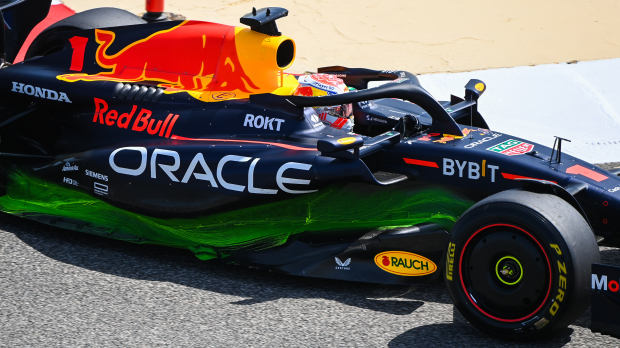 Max Verstappen: "I'm very pleased with the testing period, every time I jumped in the car I felt comfortable and could push instantly.
"A massive credit to everyone back at the factory, working throughout the whole of winter and even last year to prepare the car we have now.
"To see it on track and how it behaves on track is great. We'll have to see how quick we will be next week but I'm feeling positive."
Head of race engineering Gianpiero Lambiase: "A very successful end to the test with another day of uninterrupted running.
"Checo was able to complete a variety of test items, including a chance to get a feel for the car under conditions closer to qualifying and the race, which was important for his preparation.
"The start of the season is now upon us, and we have just a handful of days to analyse all of the data collected.
"It has been a positive three days for the team, but there are always areas for improvement, and the focus will be on trying to extract more performance gains before next week."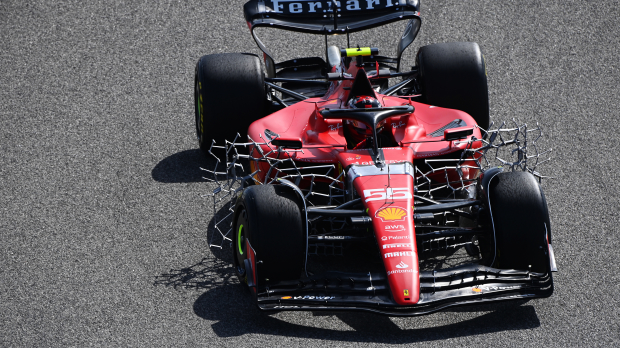 Charles Leclerc: "We have three very intensive days of testing behind us.
"The first day was all about running big scans and trying to understand how well our data matches what we predicted at the factory.
"What we learned is that there is quite a good correlation. We focused a lot on set-up work this week and made some good steps forward.
"I also tried out some different driving styles to test what suits me best in this new car. We'll be back next week for the opening race of the season and it will be interesting to see where all teams stand in relation to their closest competitors."
Team principal Fred Vasseur: "It has been three intense days of work for everyone in the team.
"We have scanned a number of items on the car and ticked many of the boxes of our programme, without worrying about lap times or what the others have been doing, simply focusing on ourselves.
"The main target was getting as much mileage under our belt as possible and we did that, although it's also true that you always want to do more and have more time.
"But it's the same for everyone. Whenever we managed to put everything together the performance seemed to be there, but we are clearly still in the process of getting to know the car so it's too early to say anything.
"The mood in the team is perfect and we are in a good shape to start this long season."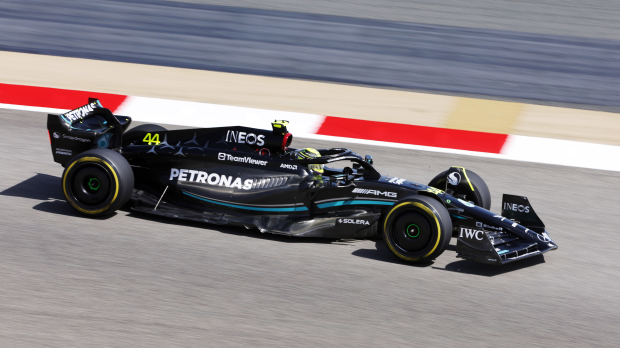 Lewis Hamilton: "It has been an interesting few days here in Bahrain.
"There has been a lot of discovery and the whole team has approached it with the same mentality, working hard, not being complacent and staying focused.
"We're not quite where we want to be but it's a good platform to start from.
"We don't know where we will be next week, but we will stay positive and continue to push to the maximum."
Trackside engineering director Andrew Shovlin: "We do seem to have made progress; both drivers felt the car was in a much better place across the range of conditions today and the balance is closer to what they require on single lap and long run.
"It's clear that we still have work to do on car pace but today has given us a much more coherent picture of where we need to focus our efforts.
"We'll be using the time ahead of next weekend to go through the data we've collected, and aim to extract a bit more lap time."
Alpine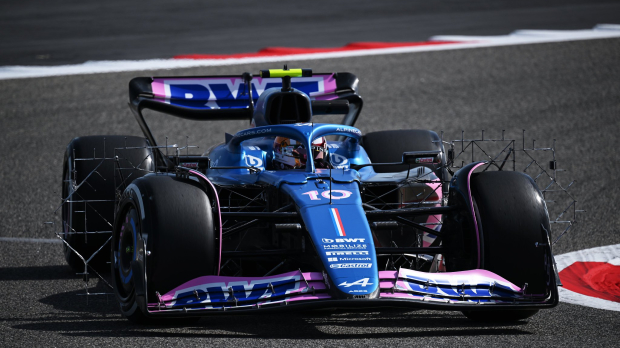 Team principal Otmar Szafnauer: "Today marked the final day of pre-season testing in Bahrain and we're all feeling ready for the racing to begin next weekend.
"In conclusion, it's been a very consistent and conservative pre-season test for the team where we've remained committed to our programme to ensure we are as best prepared as we can be for the season ahead.
"Of course, as is common in pre-season testing, we had some small hindrances at times, but this is the reason for testing to allow us to learn about our package.
"Esteban and Pierre have worked tremendously with the team and we'll continue our hard work between now and Friday to make sure we're in a good position to begin our 2023 season on a positive note."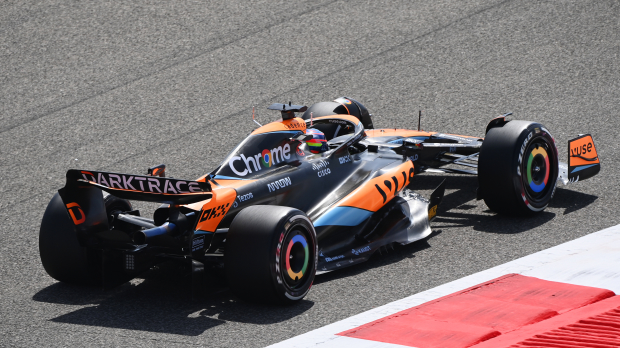 Team principal Andrea Stella: "The final day of pre-season has been challenging, as we had some downtime during the repair of a minor ongoing issue.
"We are not concerned about the issue for the race but it required some attention today to ensure we could complete as much of our run plan as possible.
"Despite those small setbacks, we could still get some good information about the car in representative night-time conditions.
"We were able to see that we have made some steps in terms of performance across the test, and we have some valuable information ahead of the race next weekend."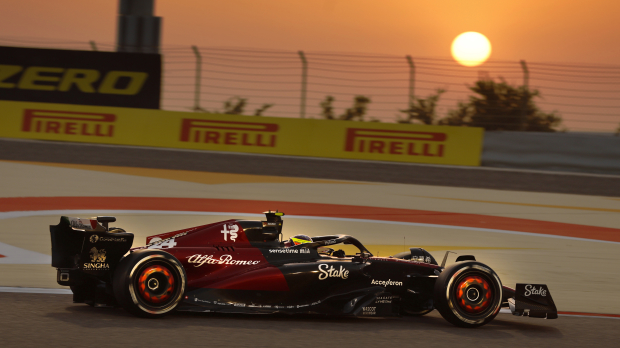 Technical director Jan Monchaux: "We can be satisfied about these three days of solid work.
"The most important thing when having limited testing is to tick off all the boxes, and we've managed to do that: we collected plenty of data and I feel we've prepared for the season as best as we could.
"Reliability was reasonably good for this stage in the season, and when we had some minor issues, the good work by our crew enabled us to make up the lost time without affecting our programme.
"Overall, we have to say thanks to our colleagues back in Hinwil, as well as to our race team, for putting us in the best possible conditions ahead of this testing session.
"Performance wasn't yet our main aim: we didn't focus on what the others were doing but simply looked at ourselves.
"Like everyone else on the grid, we still have some homework to do ahead of next week, of course: we remain focused on delivering our best work in what is going to be a long season, and we're excited to go back to racing at last."
Aston Martin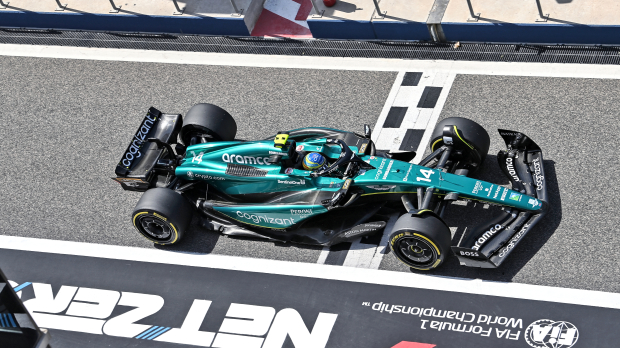 Performance director Tom McCullough "We managed to complete our run plan and got a number of laps on the board with both drivers.
"Felipe did another strong job for us in the morning and Fernando continued in the afternoon. The car ran reliably and again we managed to gather a lot of data.
"We are still getting to understand the car and learning about various operational and procedural matters, but we have made good progress.
"Now our attention moves to the first race and applying everything we have learned this week to optimise things further.
"Huge credit to the team this week and in the lead-up to testing. It has been a massive effort by everyone trackside and at the factory to get us to this point. We are looking forward to getting the new season underway."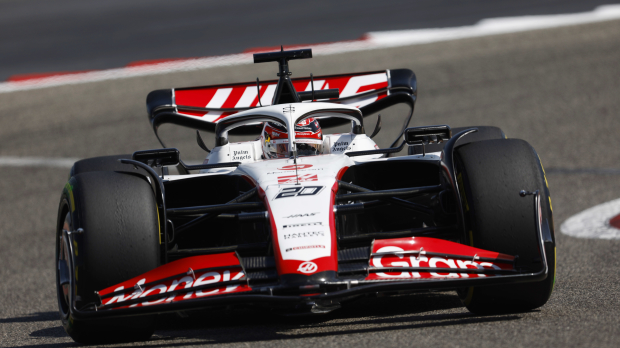 Team principal Guenther Steiner: "In general, the test went very smoothly with very few issues compared to years before.
"The whole team came here very well prepared – we did our homework – so when we arrived, we were ready to go, and you could see that.
"It was good progress from last year so now we need to see where we stack up.
"It's difficult to say still but we are in the midfield, let's see if we're at the top or the end of the midfield but we're now ready for the race next weekend."
AlphaTauri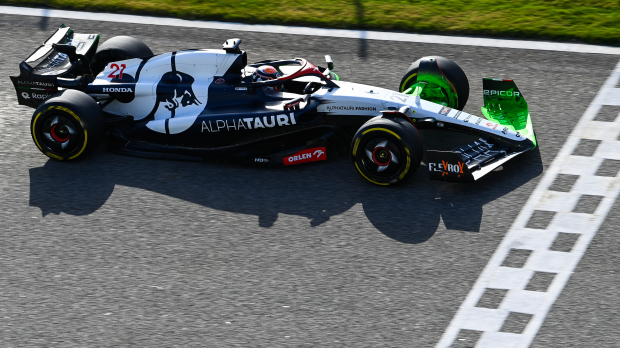 Technical director Jody Egginton: "Overall, this test has been very busy and challenging at times, but I'm very pleased to see some good progress being made in understanding our package and the car running very reliably.
"Both Yuki and Nyck have delivered a good level of performance, giving excellent feedback and pushing the engineers.
"The workload has been very high, but the trackside mechanics, engineers, and factory support from Faenza and Bicester have risen to the task, which resulted in AlphaTauri topping the mileage of this year's pre-season test.
"The team has provided excellent levels of support to ensure we have covered the run programme, minimised garage time, and processed the huge amount of data over the three days of testing, so they all deserve a big thank you."
Alex Albon: "In terms of mileage, we've had a very good three days. We've ticked everything we wanted to tick off and completed our race and qualifying runs.
"Now it's about going through the data and seeing what we've got.
"We're definitely in a better place in comparison to this time last year, it's just more about how far we can take it."
READ MORE: 'Change your f***ing car' - Horner vs Wolff erupts on Drive To Survive