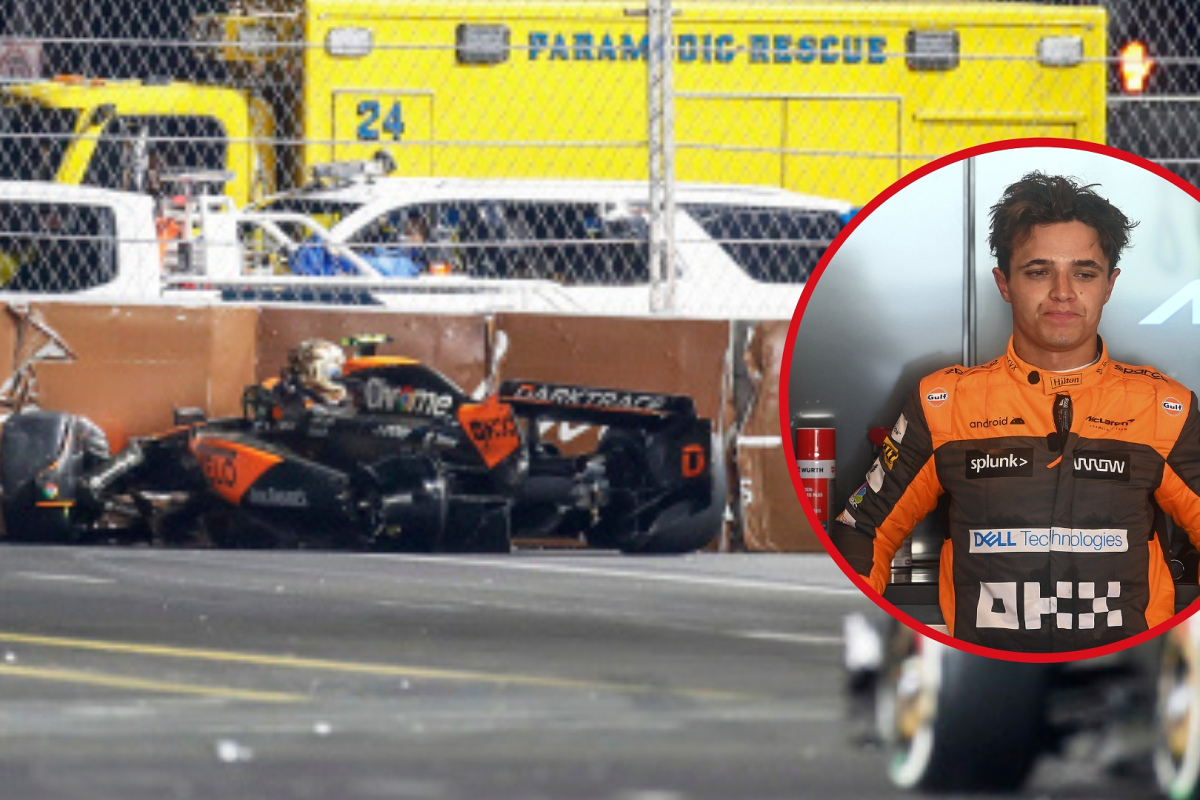 McLaren issue Norris health update amid Abu Dhabi GP concerns
McLaren issue Norris health update amid Abu Dhabi GP concerns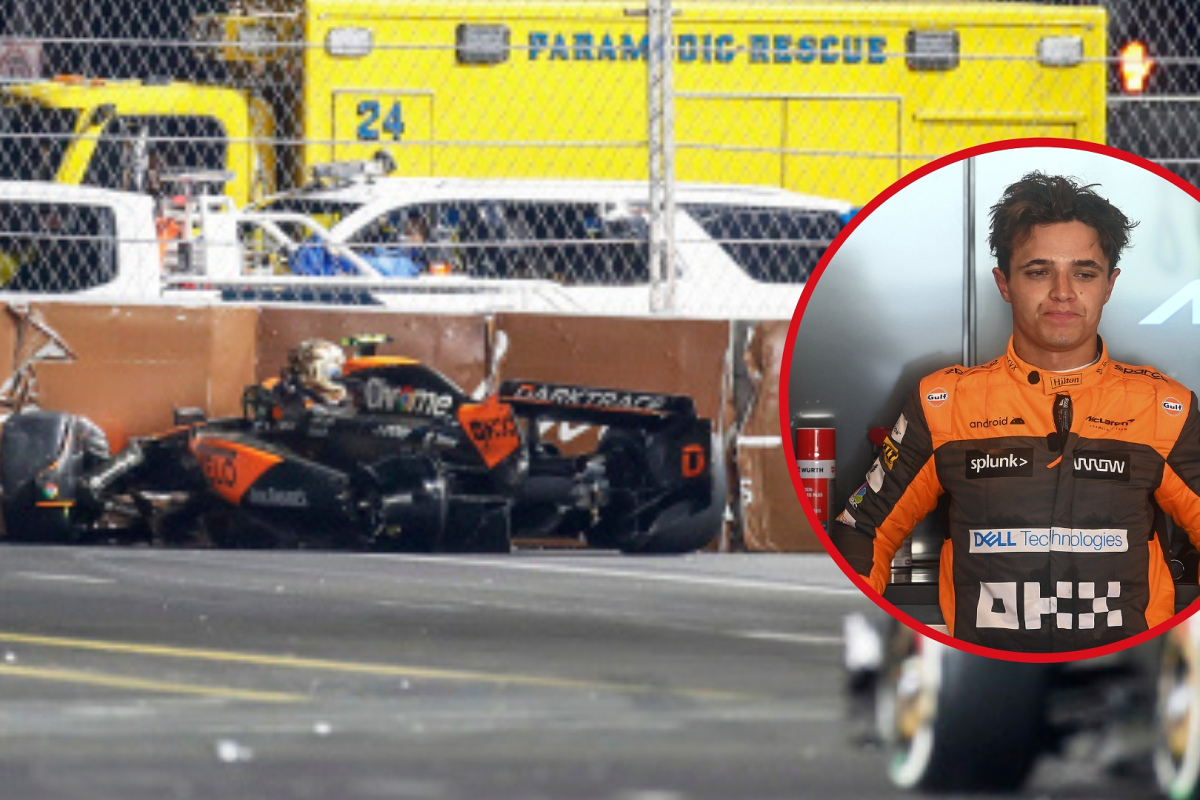 Lando Norris is expected to take part in the season-ending Abu Dhabi Grand Prix next weekend despite his huge collision in Las Vegas.
The young Brit lost control of his car at turn 12 and went hurtling into the barriers, almost taking out team-mate Oscar Piastri in the process.
While Norris told his team over the radio that he was 'OK', having been checked over by medical staff, he was taken to a nearby hospital for precautionary tests.
Now, in an official press release from McLaren, he has revealed that he will be ready to go for next weekend's finale at the Yas Marina Bay Circuit.
"An unfortunate end to our Las Vegas GP weekend," Norris said.
"I just bottomed out on the restart, lost the rear and hit the wall.
"Not the way we wanted the weekend to end. Big thanks go to the medical staff for checking me over, and to the team for the work they'll now put in on the car. One week to reset and go again for the season finale in Abu Dhabi."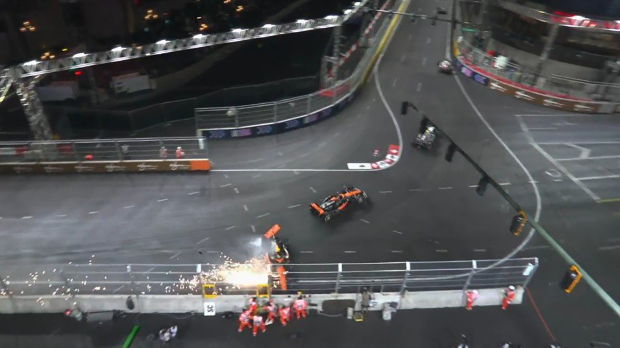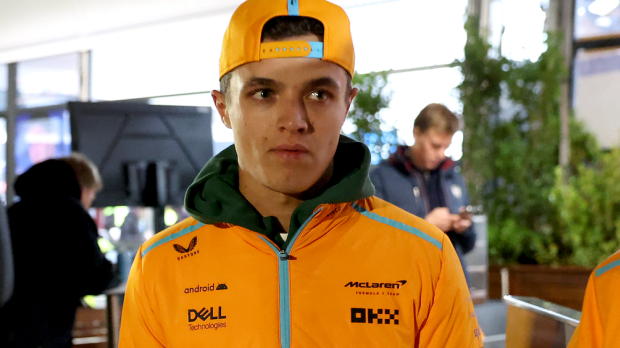 Norris' tough day
Norris' boss Andrea Stella provided more reassurance to fans that he was in good shape, despite being taken to hospital.
"The most important thing today is that Lando is in good condition after what looked like a scary accident in a very fast section of this circuit," Stella said.
Later on, Norris took to social media to deliver a promising update to his followers.
"Rough day. Big impact," he wrote. "But feeling okay! Thanks for all the messages. See you next weekend."
READ MORE: Red Bull make F1 history as Verstappen defies penalty to win in Vegas