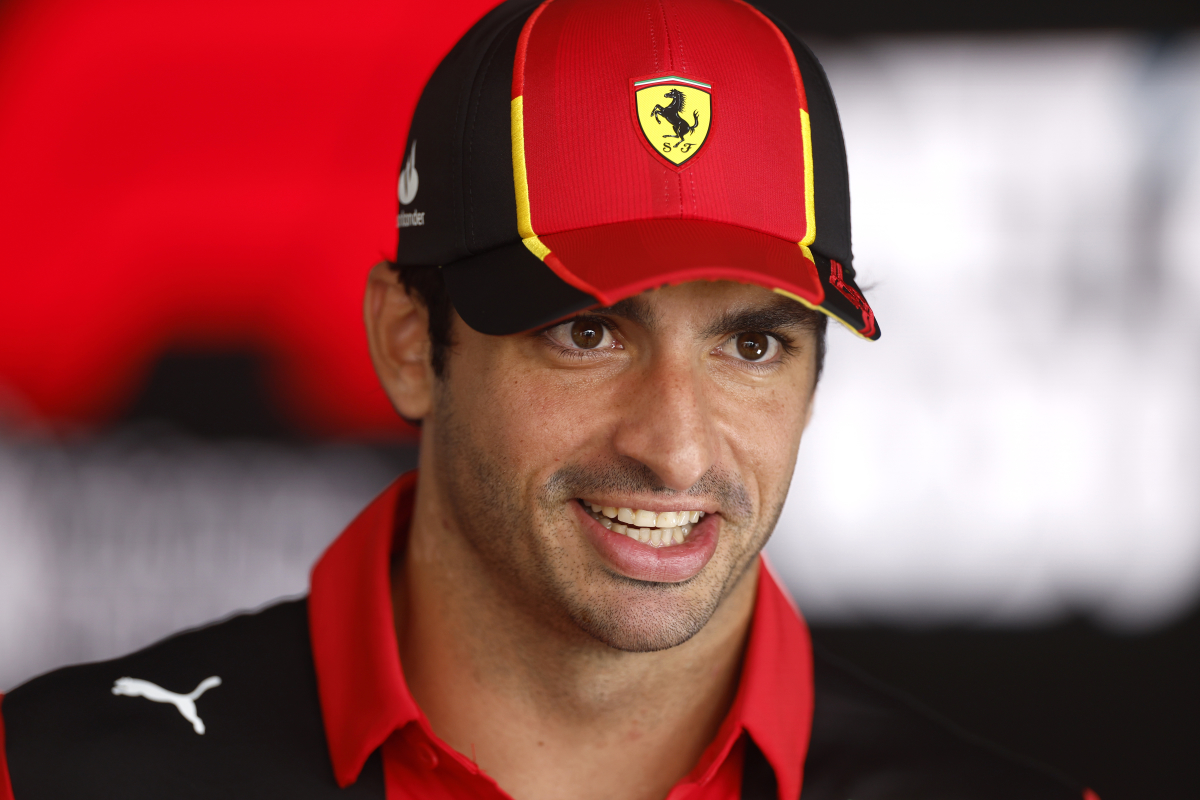 Ferrari issue Sainz health update after shocking Las Vegas F1 crash
Ferrari issue Sainz health update after shocking Las Vegas F1 crash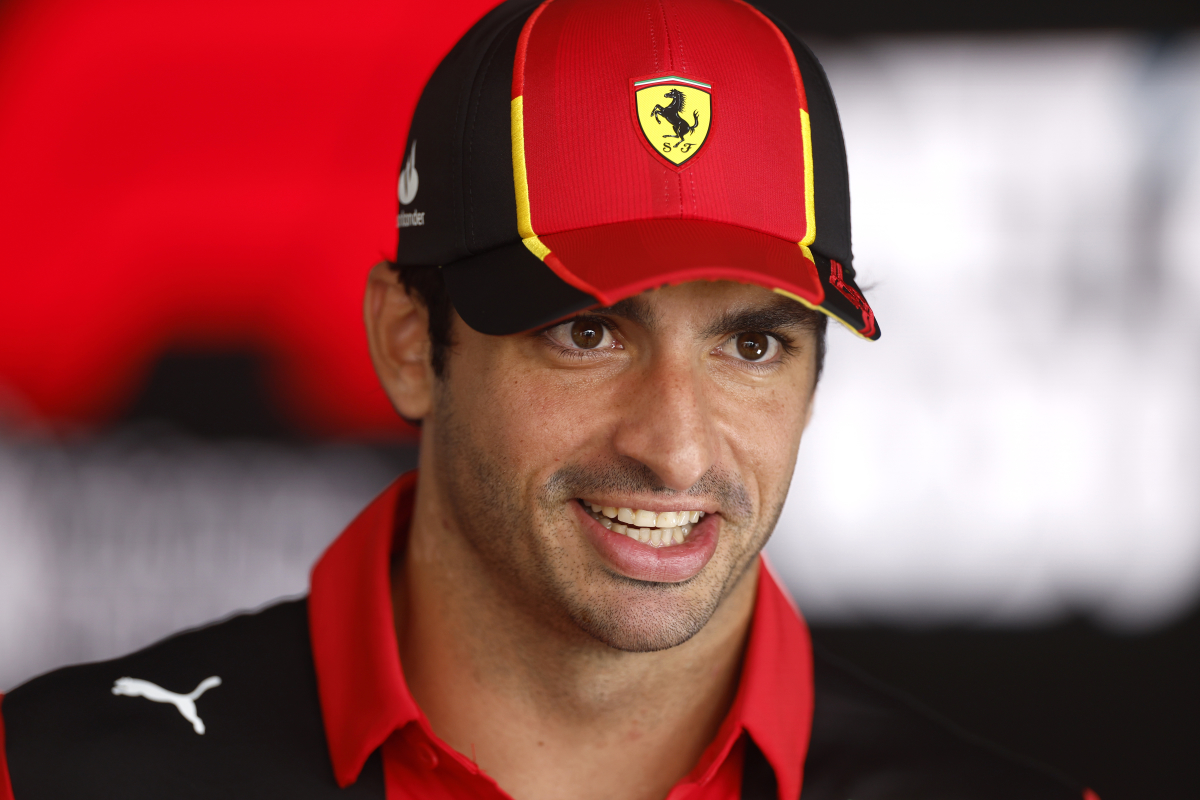 Ferrari have confirmed that Carlos Sainz is ok after he suffered in a bizarre incident with a drain cover within the first ten minutes of free practice for the Las Vegas Grand Prix.
The debut session for one of the greatest spectacles in sport was cancelled after just ten minutes, as Carlos Sainz ran over a drain on the Vegas strip.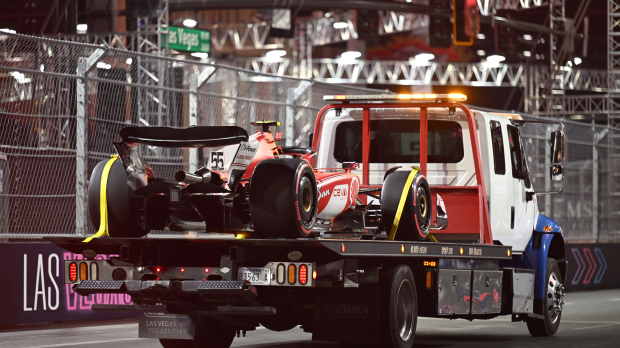 The FIA have since given Ferrari permission to change all damaged parts free of any penalties, but it's unlikely that the work would be done in time for FP2 if it is to run on Friday.
An extensive effort is underway for the circuit to check and repair the drain covers before they run out of time, with the streets set to open to the public at 4am local time.
READ MORE: Unstoppable Verstappen is a MAJOR PROBLEM for F1
Vasseur: He could hardly breathe
Speaking to Canal+ after the incident, Ferrari boss Fred Vasseur shared a damning verdict surrounding the chaos.
"A manhole cover lifted up when a car drove over it. Carlos got behind it and hit it at 320 or 325 km/h.
"It damaged the chassis, the engine, the battery, everything died. But we were really shocked because Carlos could hardly breathe after the impact. It would have been much more serious."
The accident was severe enough for the Ferrari team to be able to see the track through Sainz's cockpit, offering a look at the energy behind the impact.
We hear the top part of the drain pipe that got loose has a cylindrical shape. It caused a big hole in the floor of the Ferrari. It was even possible to see the road through the cockpit.#AMuS #F1 #LasVegasGP

— Tobi Grüner 🏁 (@tgruener) November 17, 2023
Gene: Carlos felt the hit in his back
Speaking to Sky Sport Italia after the session, Ferrari's Marc Gene shared a positive update about the Carlos Sainz's condition, as well as an update on the status of the car.
"Carlos felt the hit in his back, but he is okay," he said. "Ferrari doesn't know yet whether it's just the floor, the chassis or even the engine too. Ferrari is checking all [parts]."
Organisers worked towards a 2am start time for FP2, as drain covers were checked to make sure the session could go ahead.
There may be the option for additional running tomorrow, with omission of feeder series events making it easier to move the schedule around than usual.
READ MORE: EXCLUSIVE: Verstappen setup quirk which allows Red Bull to make car even faster