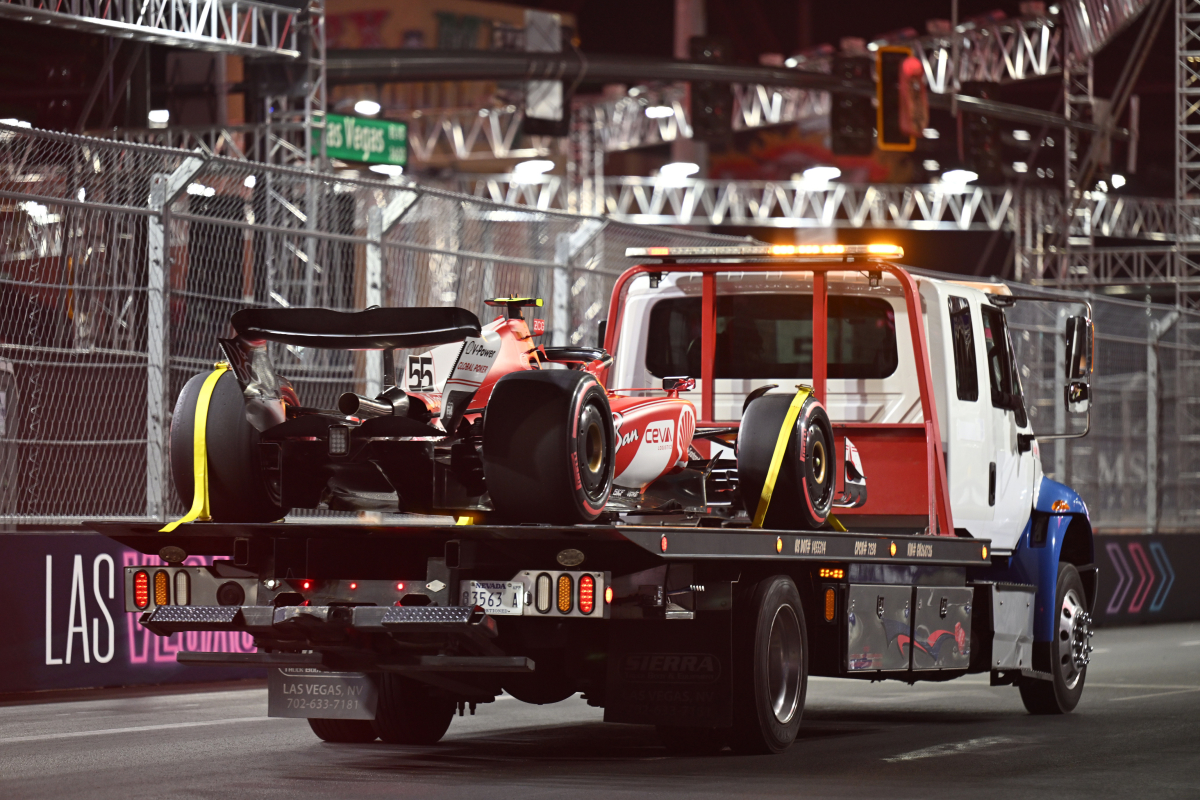 'Welcome to the Las Vegas invitational' - F1 Twitter reacts to dramatic FP1 cancellation
'Welcome to the Las Vegas invitational' - F1 Twitter reacts to dramatic FP1 cancellation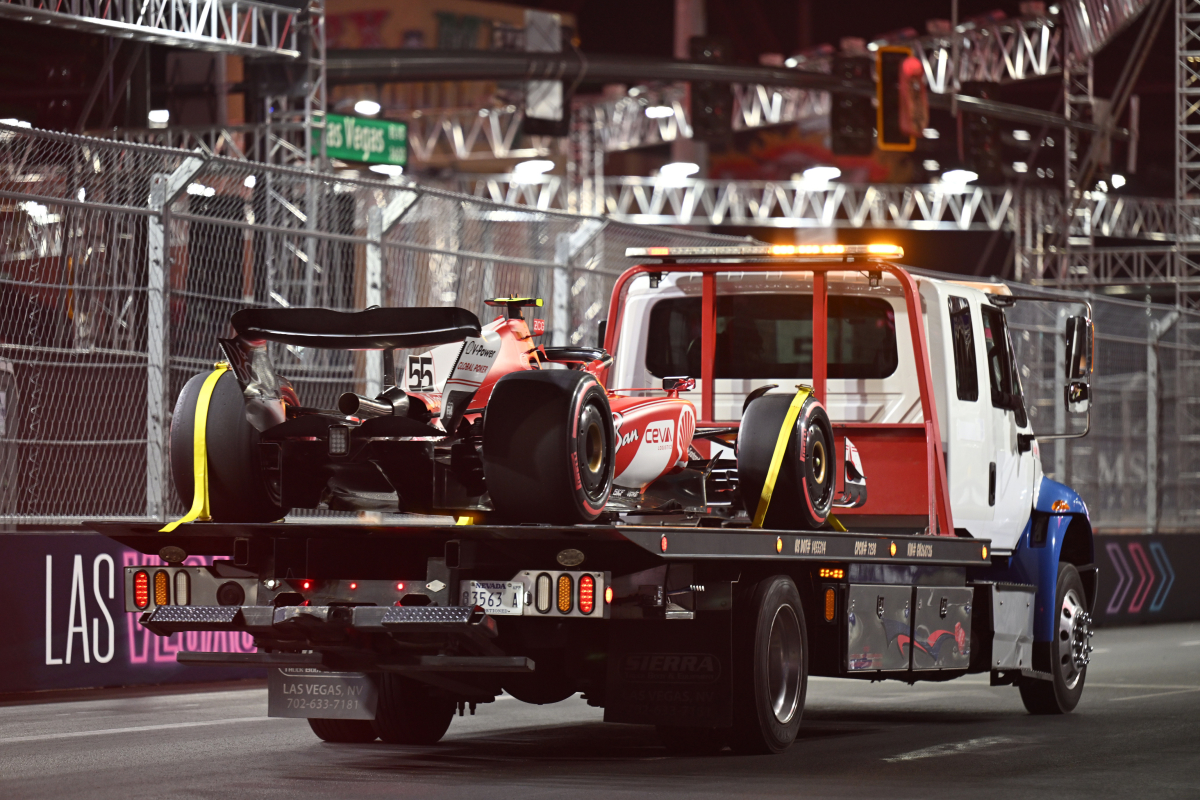 Las Vegas may have hosted a Formula 1 themed golfing event earlier in the week, but no one expected anymore holes to appear across the rest of the weekend.
Just a matter of minutes into the first practice session, Ferrari's Carlos Sainz hit a drain, uncovering a hole in the track and severely damaging his car.
He wasn't the only one to suffer damage, with Esteban Ocon taking a hit too that could see his day ended prematurely.
The event organisers as well as the FIA now face an uphill battle to get cars back on track today, with the second longest track on the calendar host to many other drains.
As is to be expected, F1 fans on Twitter (X) have been criticising the strange situation, while also appreciating the potential for memes from the farce.
One creative individual has taken the time to edit a golfing tribute of their own which stands out as a painful piece of irony for the sport.
F1 Twitter's best memes and reaction
Hello everyone, F1 has been cancelled so welcome to the Las Vegas Invitational golf tournament pic.twitter.com/hFcBHr9rIS

— Dom 🇨🇿 (@Wom_Dings) November 17, 2023
REVEALED: What happened at the #LasVegasGP 🐢#F1 pic.twitter.com/IiAz4u80Mg

— GPFans Global (@GPFansGlobal) November 17, 2023
Too soon? #LasVegasGP #F1 pic.twitter.com/H0VoSond6R

— Matt Archuleta (@indy44) November 17, 2023
November 17, 2023
Track time in Vegas…#Alpine #LasVegasGP pic.twitter.com/geGlLQ8Uho

— BWT Alpine F1 Team (@AlpineF1Team) November 17, 2023