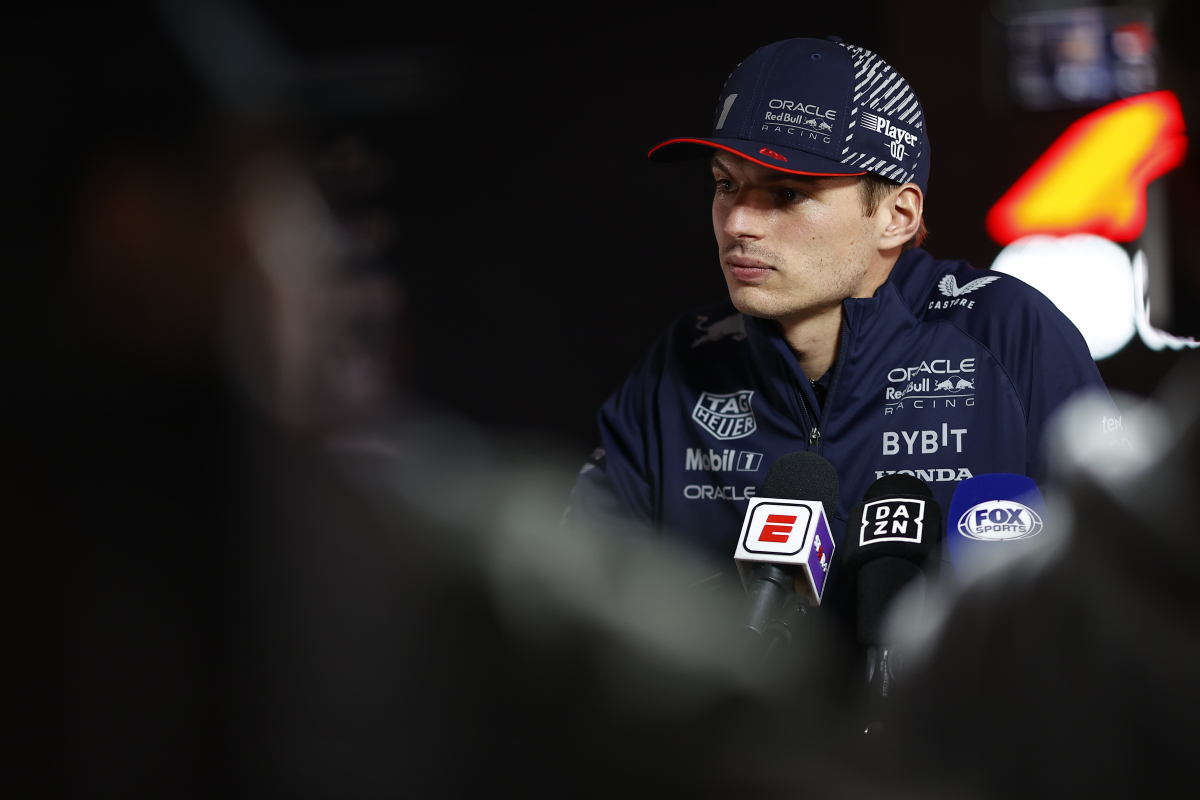 Verstappen names $2.3 billion distraction that could see him CRASH at Las Vegas GP
Verstappen names $2.3 billion distraction that could see him CRASH at Las Vegas GP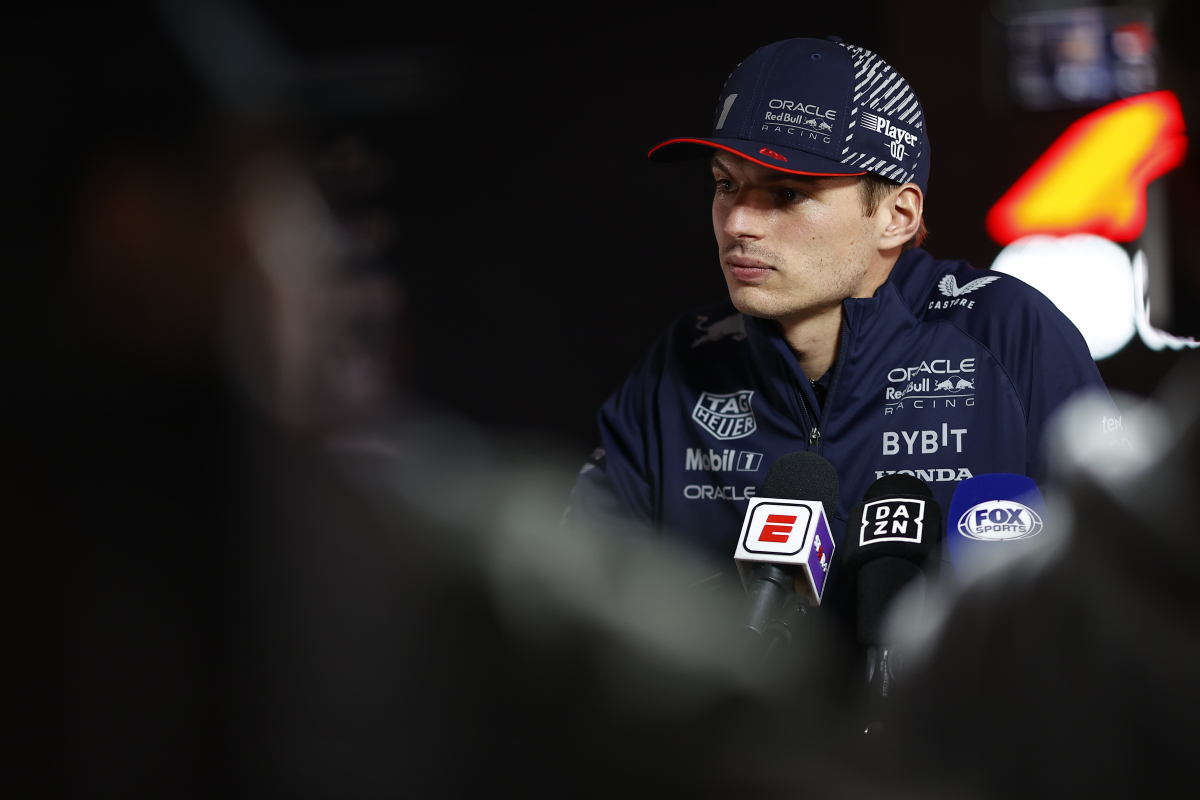 Max Verstappen has expressed concern that the $2.3 billion sphere situated in the middle of the Las Vegas Grand Prix track could be a distraction, especially if his face flashes up onto it.
In true Las Vegas style, the race weekend has been a grand spectacle surrounded by glitz and glamour. The racetrack is no exception, featuring a massive sphere located within it.
However, Verstappen has voiced apprehension about the sphere, particularly if, during the race, it displays a picture of his face.
"That definitely would be a distraction for me," Verstappen said in response to seeing his face on the sphere. "I might shunt into the wall so let's not do that. I hope they put something nice on it."
Formula 1 will have control over the sphere, and they have previously declared that the colours red, yellow, and blue are prohibited on the sphere to prevent drivers from confusing it with flags.
George Russell also shared his opinion on the sphere, expressing some concern while acknowledging the protocols in place.
"It's going to be an interesting one," Russell said. "We've often got LED lights around us, but never so much in your peripheral.
"And it's a pretty spectacular building to say the least, I recognise why they've banned those three colours. I think with the vastness of that, if I saw a big red ball on there I'd be backing off thinking it was a red flag."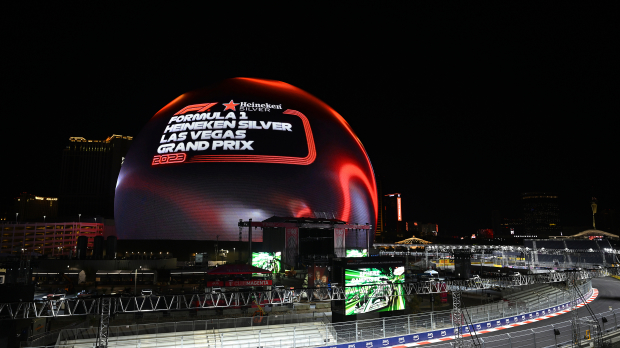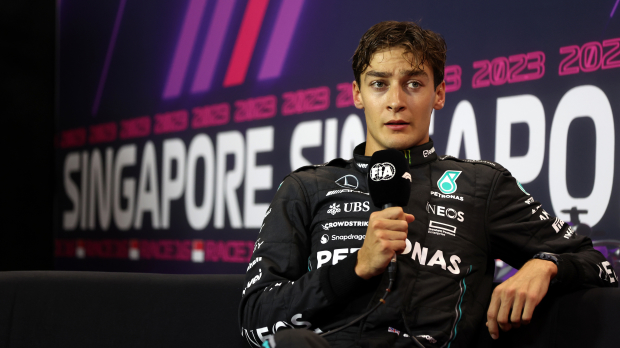 READ MORE: F1 Las Vegas Grand Prix weather forecast – potential coldest race ever at risk of rain
Social Reaction
The sphere has become a prominent topic of discussion on social media, with numerous fans speculating and debating what will be displayed on it during the race.
Imagine crashing, and then this is how the sphere looks at you 😭 pic.twitter.com/rekjgxfpNP

— 🐉Erica⁵⁵🏎¹⁶ (@formulaEri) November 15, 2023
In addition to the sphere, the opening ceremony has been noted for bearing a striking resemblance to the Hunger Games franchise.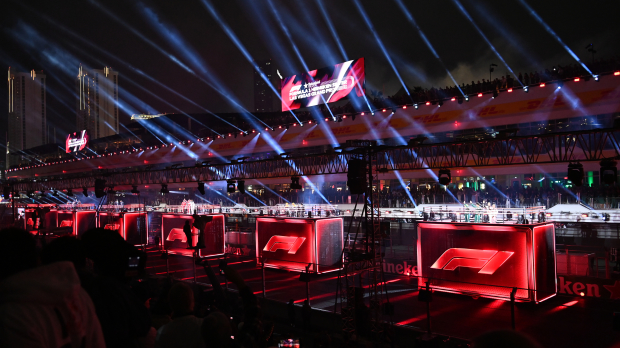 Fans also hope that F1 will announce any driver DNF's in a manner similar to the way it's done in the Hunger Games.
F1 x Hunger Games pic.twitter.com/e7ywA7c90Z

— F1 TROLL (@f1trollofficial) November 15, 2023
Daniel Ricciardo explained that despite the sphere being massive and impossible to miss, he assured that during the race, drivers wouldn't be overly aware of it.
"It's very obvious, it's huge and we're not going to miss it," said Ricciardo. "But truthfully when you get in that kind of rhythm and that zone you're aware of everything but you don't really notice it.
The usage of the sphere during the race weekend remains to be seen, but anticipation is high for the creative displays and elements that will be featured on it.
READ MORE: F1 pundit claims Las Vegas Grand Prix success hinges on crucial detail